Omokri Has Posted A Photo Grid Of #RevolutionNow leader, Omoyele Sowore Over His Appearance In Court With His Native Doctor Yesterday.
Former presidential spokesperson to President Goodluck Jonathan, Reno Omokri has mocked the publisher of Sahara Reporters and leader of #RevolutionNowProtest Omoyele Sowore over his appearance at an Abuja Magistrates' Court yesterday with his supposed spiritual leader popularly known as by Babalawo.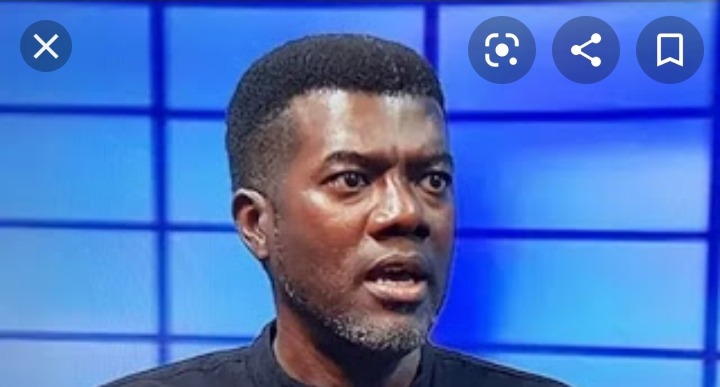 To the chagrin of many Nigerians, Sowore who is facing a three count charge over his January 1st staged protest demanding an end to bad governance under President Muhammadu Buhari was spotted with a native doctor adorned in red and black traditional dress with a cap to match.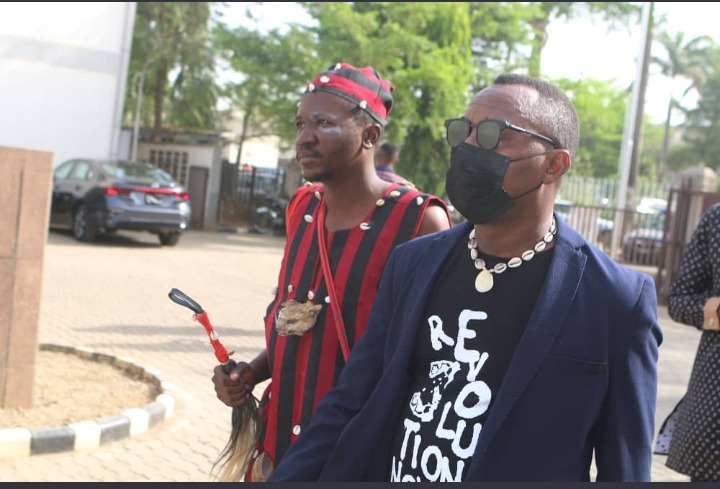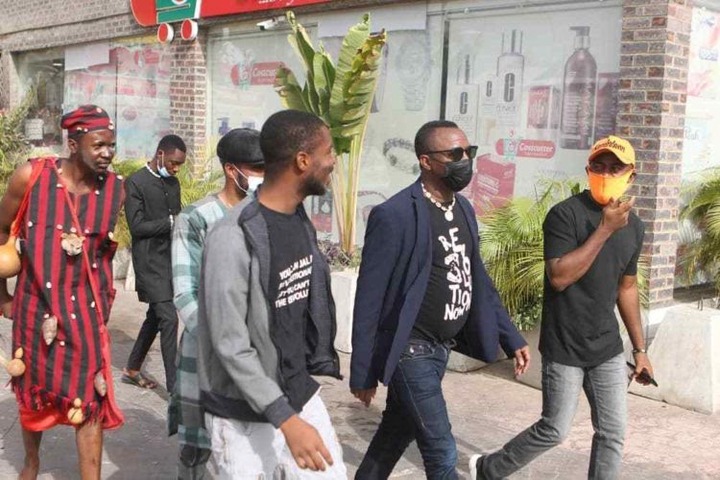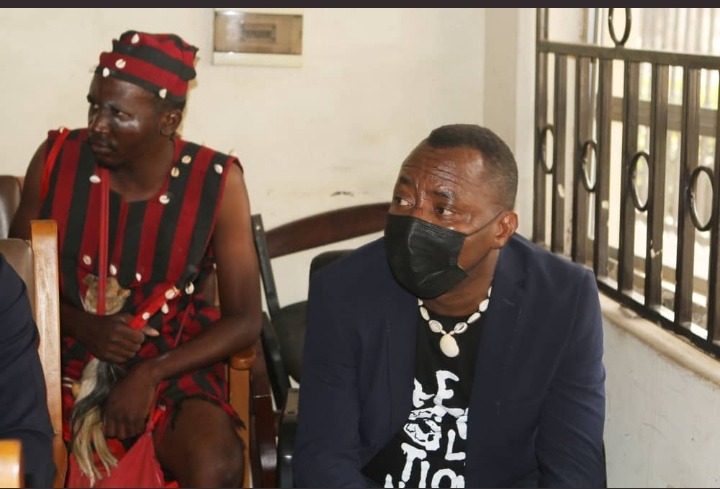 The man whose identity still remains hidden from the public was among Sowore's die-hard supporters who witnessed the Court proceedings at the Abuja Magistrates' Court Wuse Zone 2. Sowore's charges border on incitement, conspiracy and unlawful assembly. Some people described the native doctor as Sowore's spiritual adviser. Other things noticed on the man's dress at the Court were snail shells, small heads of a fox, cowries, small horse tail with cowries, guard. The man who walked barefooted also had his eyes marked with chalks. 
After yesterday's appearance of Sowore in Court with his native doctor, see the photo grid Omokri uploaded on his Twitter time-line and what he said about it.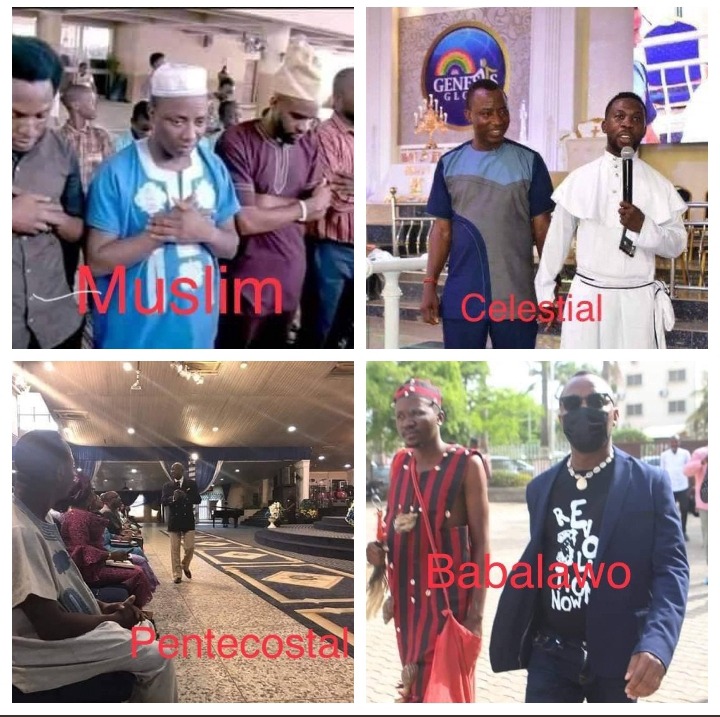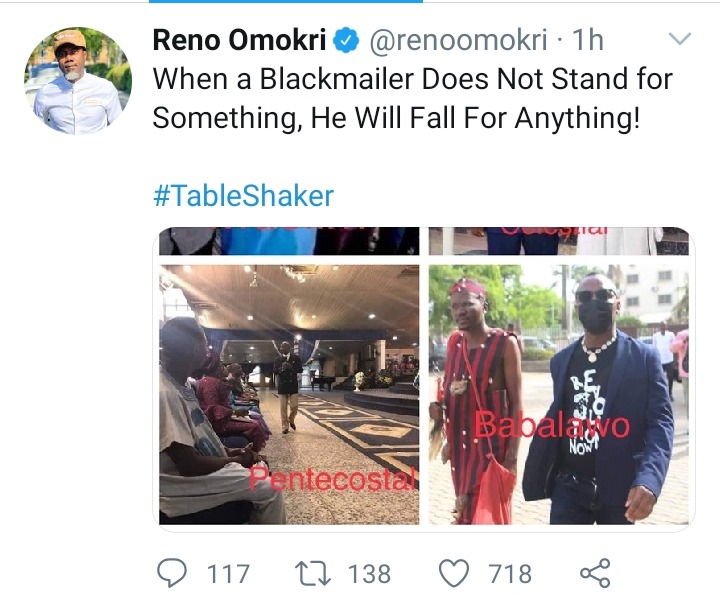 "When a blackmailer does not stand for something, he will fall for anything," Omokri tweeted.
From the above, it is clear that the tweet was to mock the former presidential candidate, Sowore. It also shows the duo has scores to settle in the past. But one would only one what might have transpired between them in the past.
Religion, they say, is the opium of the people. As it is, the Nigerian constitution gives any Nigerians to practise or associate with any religion of his choice.
Some Twitter users have reacted to the photo.
@thompsonjoe2 said @renoomokri I think @YeleSowore has been consistent in his criticisms against bad leadership thus far! He probably did you dirty that I understand but for the sake of a greater tomorrow I would suggest you forgive him and join forces with him to root out bad governance.
stephen30339609: I'm a Christian too but still believe in Islam. so how does that make him a blackmailer? In this case I guess you're the real blackmailer.
@GAMBLERCOTC: And what's wrong with him identifying with the types of religion he wants? this isn't a political issue, this is something he has to settle with God and not with anyone.
See more reactions: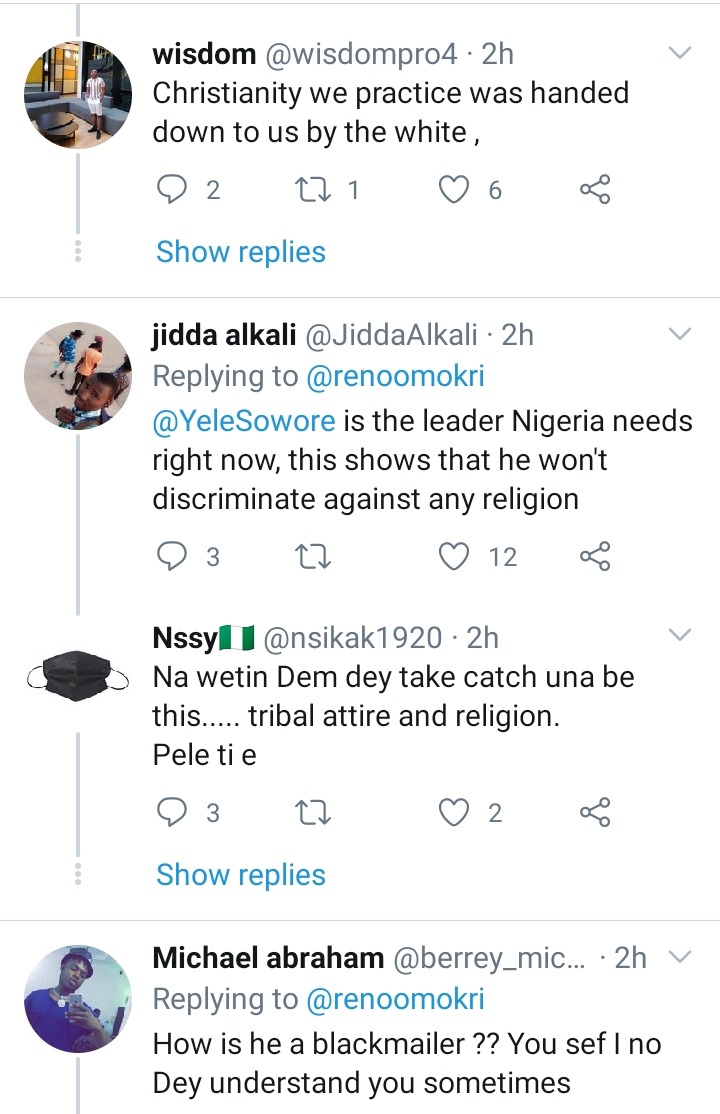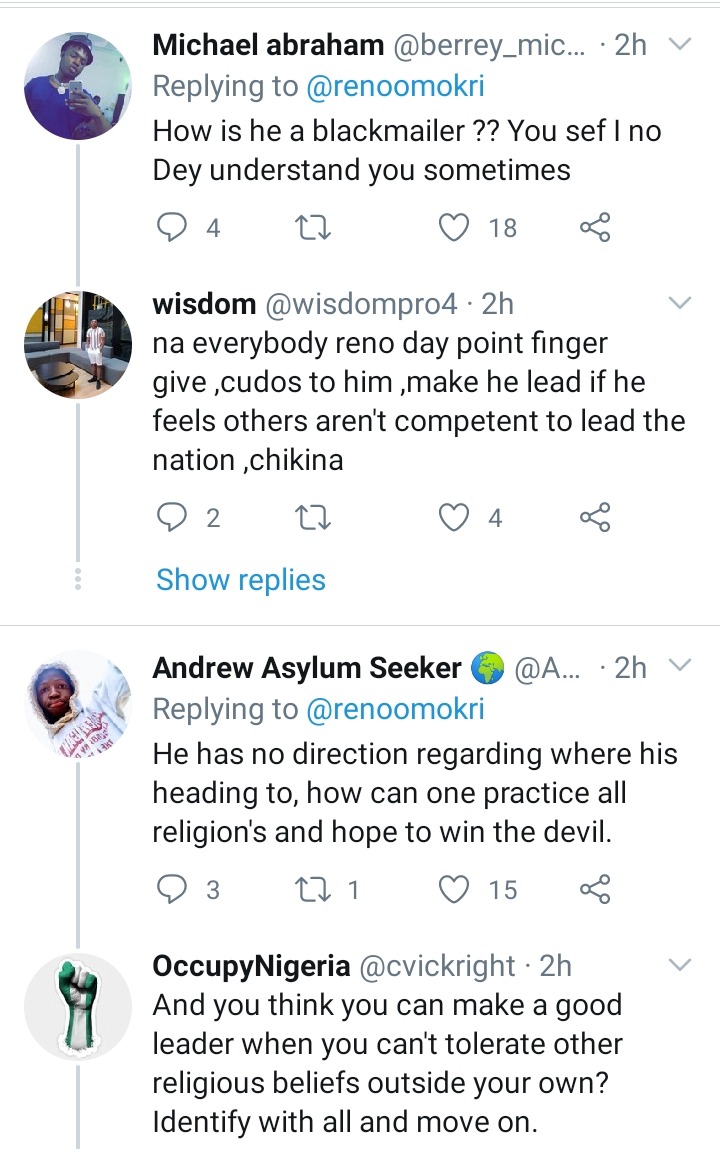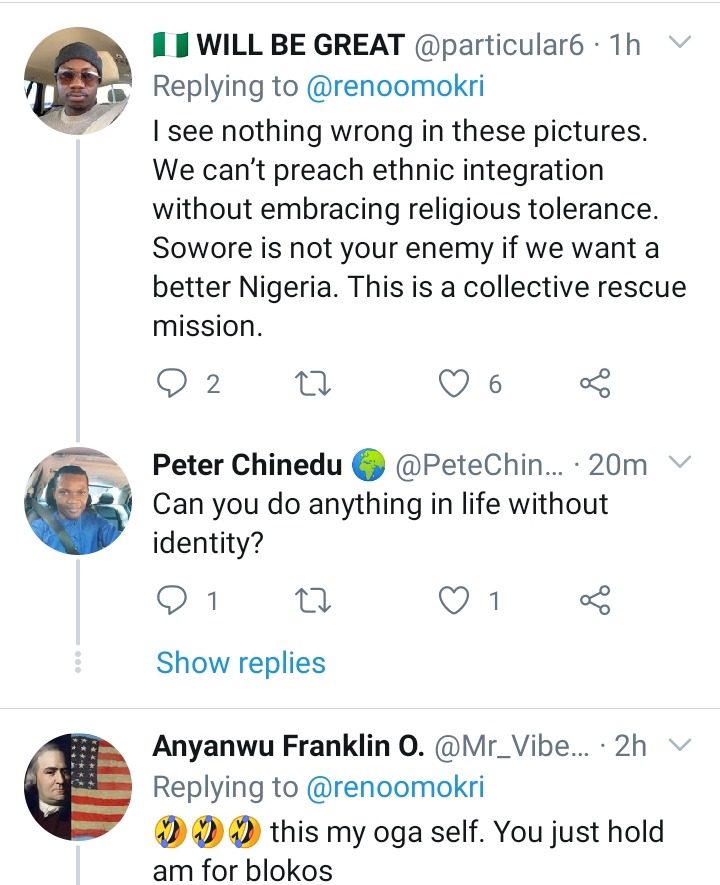 Content created and supplied by: Adisatellite (via Opera News )