A senator may be in the Upper Chamber but cannot be ranked higher than his Lower Chamber counterpart until the Senator occupies the top seat. This is because a Lower House member that is elected Speaker is ranked above all the senators except the Senate President.
The National Assembly (NASS) in Nigeria is a bicameral set up with the upper house, The House of Senate, and the House of Representatives (the lower House).
The Senate has never produced a female head in the history of Nigerian politics. The Lower House has produced a Speaker in the 6th parliament. Honourable Patricia Etteh was elected the Speaker after the house elected her in 2007.
She had an ephemeral reign of one hundred and forty-six days in the office making her one of the shortest-serving Speakers in the Lower House In Nigeria.
Patricia Etteh was wise enough to resign from the office. Staying longer would have caused her impeachment. With that move, she is still eligible for any political post to date.
Besides being a politician, she is a hairdresser, beauty therapist, and lawyer.
With this record, Honorable Patricia Etteh remains the highest ever elected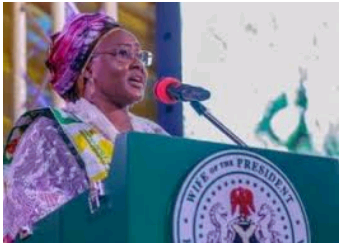 female politician in Nigeria. The Speaker is the 4th in terms of hierarchy in Nigerian politics.
The Speaker is only topped by the Senate President, the Vice President, and the President himself.
This means the Speaker is an ex officio replacement of the President in any case that the Vice President and the Senate President are found incapable (that is if anything happens to the President).
Nigeria has been ruled by the Honourable Speaker when the President died just two years after she was elected a Speaker. Though she was already out of office, it happened in the same parliament she was elected a Speaker.
President Umaru Musa Yar'Adua who was the President then passed away after a protracted illness and was replaced by President Goodluck Jonathan who was number two in the hierarchy.
Content created and supplied by: Nwanna (via Opera News )