The Nigeria military college was an offshoot of the British royal military forces training college . In every 6 months , a fresh set of cadets officer are admitted are admitted into in order to prepare for international training abroad .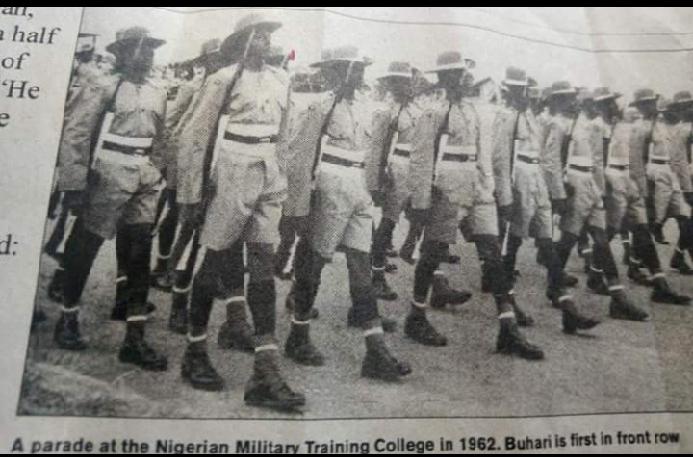 The 1st set of officers trained at the N.M.T.C beginning from March 1960 includes the likes of Gen. TY Danjuma , Samuel Ogbemudia , Alani Akinriade , Alabi Isama , and so on .
The 1961 known as the course two includes Anthony Ochelu , Ebitu Ukiwe , Abdullahi Mohammed , DY Bali , and so on .
From all the set that graduated from this college , the 1962 groups seems the set that have produced the highest numbers of Nigerian leader in the military system . They joined the army at a tender age and rose speedily to higher ranks .
The counter coup of 29th , July 1966 brought them to power and in their 30's , they have started holding prestigious position .
Members of 1962 course 5 includes the likes of Muhammadu Buhari , Duro Ajayi , Juventus Ojukwu , Paul Tarfa , Abdullahi Shelleng , Ibrahim Bako ,Sheu Musa Yardua ,Chris Ugokwe , Muhammadu Jega , Tony Hananiya and so on .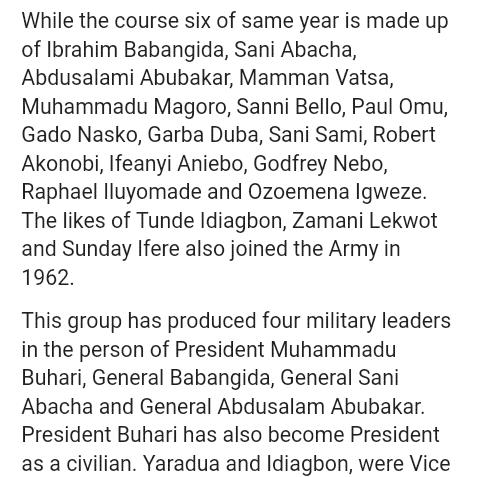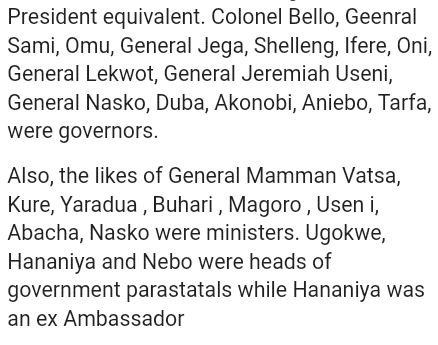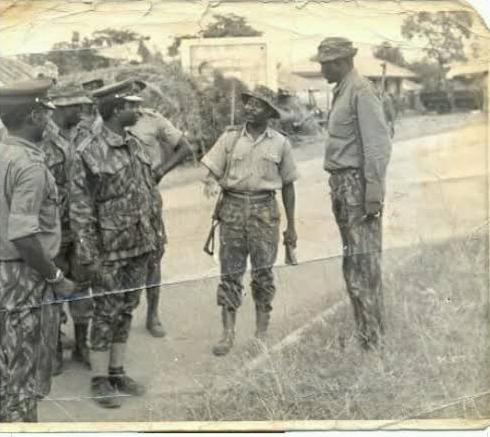 President Muhammadu Buhari In NMTC
Content created and supplied by: Samuelawoniyi (via Opera News )