Since 2017 when IPOB government arbitrarily dismissed some of her key pioneers, things have not been well with the Igbo front. It has been from one crisis to another storm.
Lately, the deputy leader of the Group, Uche Okafor-Mefor disassociated and lambasted Nnamdi Kanu for turning the original roadmap of the movement upside down. The controversial dust raised by Mefor's open attack against the group, warranted Nnamdi Kanu to hurriedly abolish the position of the deputy leader through his tele-guided Directorate Of State (DOS); the highest decision making body of the movement.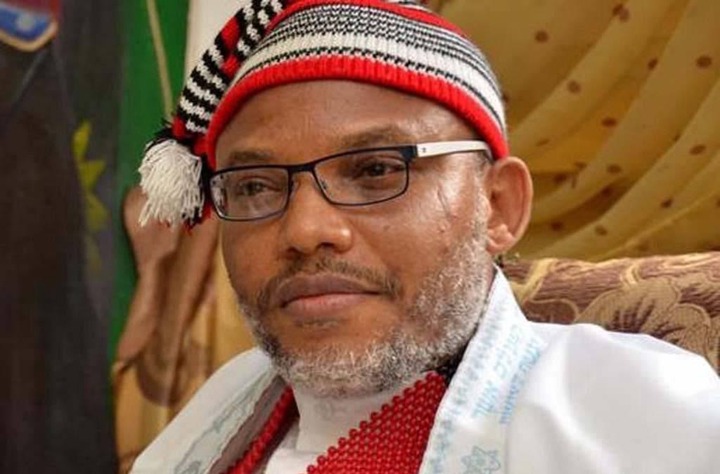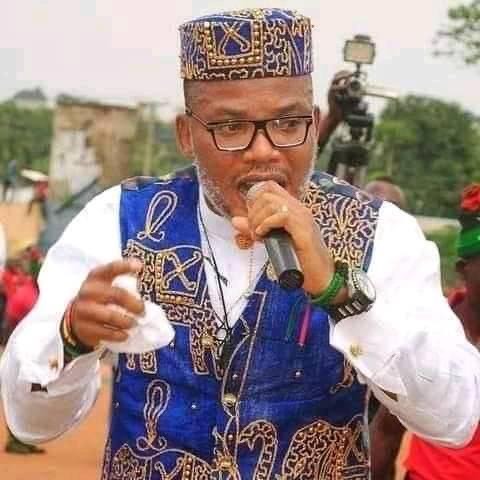 Nnamdi Kanu
As if that is not enough, the infighting in IPOB took another unfortunate dimension last week as we have been monitoring developments. Uche joined forces with former militia leader, Asari Dokubo to form a parallel government in Nigeria- A move dismissed by the Nigerian Government as a mindless distraction.
Finally, on 3rd of March, Nnamdi Kanu as the leader of the movement, dissolved the United Kingdom chapter of IPOB, calling them bunch of rats. In an audio note, Nnamdi was heard as he was informing his listeners that the United Kingdom chapter of the movement has been dissolved and every principal officer sacked with immediate effect.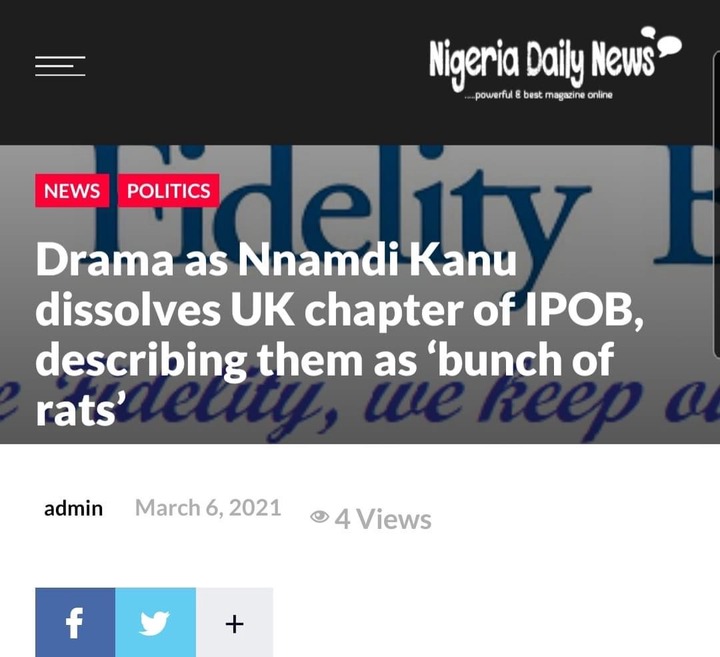 IPOB is slowly degenerating to the untenable and blunt situation of MASSOB. The reason is not far fetched. The lack of political roadmap and ideology is the bane of the group. Any movement without vision, ideology and roadmap is crap irrespective of the popularity of such group. Differentiating between reality and imagination is critical in leading an agenda the IPOB is pontificating about.
What's the reality? No secession has ever succeeded without adhering to either of arms confrontation or through a political process. So, what's the stand of IPOB on the this? The answer is a resounding non of the above. It rather thrives on childish lies in guise of propaganda. IPOB irrelevance can only be attributed to Nnamdi kanu's inability to fashion a coherent approach to actually achieve Biafra—the whole Jubril cloning narrative made sure of that.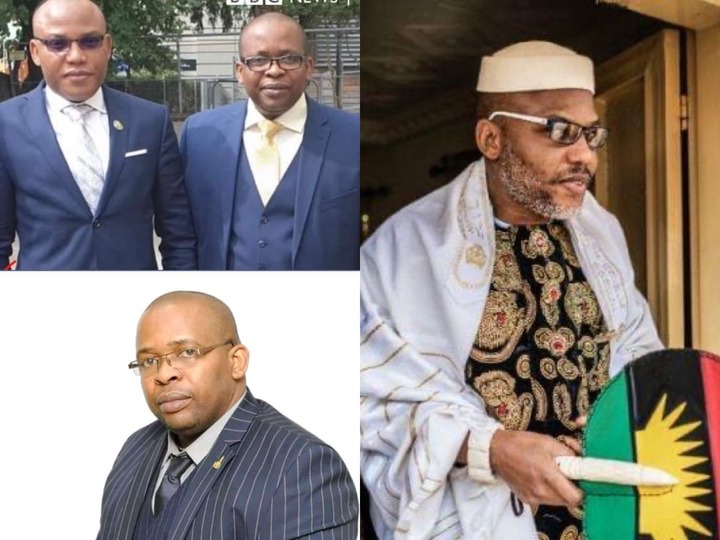 I do not intend to engage anybody in a war of words toda. I only want logic to prevail. Differentiating between reality and imagination is critical— The leaders and followers of Ipob are lost in the wilderness of 'imagination'. It is pitiable that a generation of Igbo stock are stock in dream life.
What are your thoughts?
Share the post to enlighten others!
Content created and supplied by: Mounique (via Opera News )