After Osinbajo Apologized to Nigerians, Aisha Yesufu Told Him Something That Got People Talking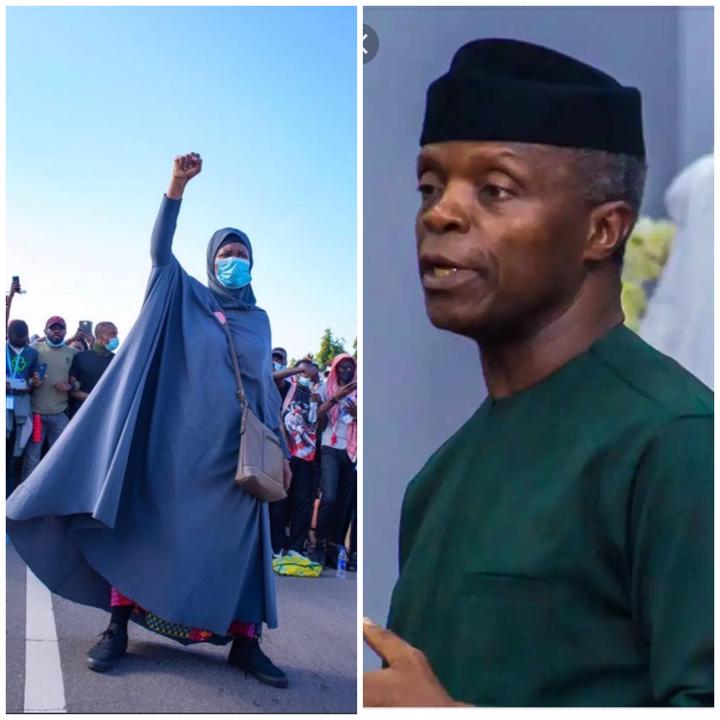 Yesterday night, the Vice President of Nigeria, Yemi Osinbajo was seen to have apologized to all Nigerians. He apologized to all Nigerians as he stated that actions will be carried out soon in respect to the present state of the country.
He tendered the apology on his Official Twitter account as he said that work has been going on undercover concerning the SARS movement.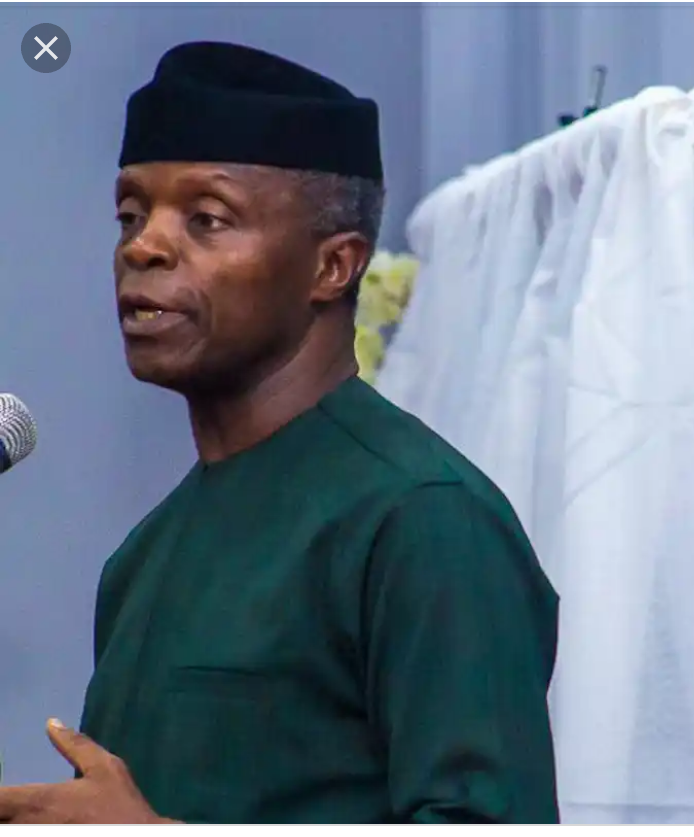 Vice President Yemi Osinbajo said that the Nigerian Government are aware of the current plight of the country and that they are very much working on how to make sure everything is back to normal.
See the screenshot of his tweet below.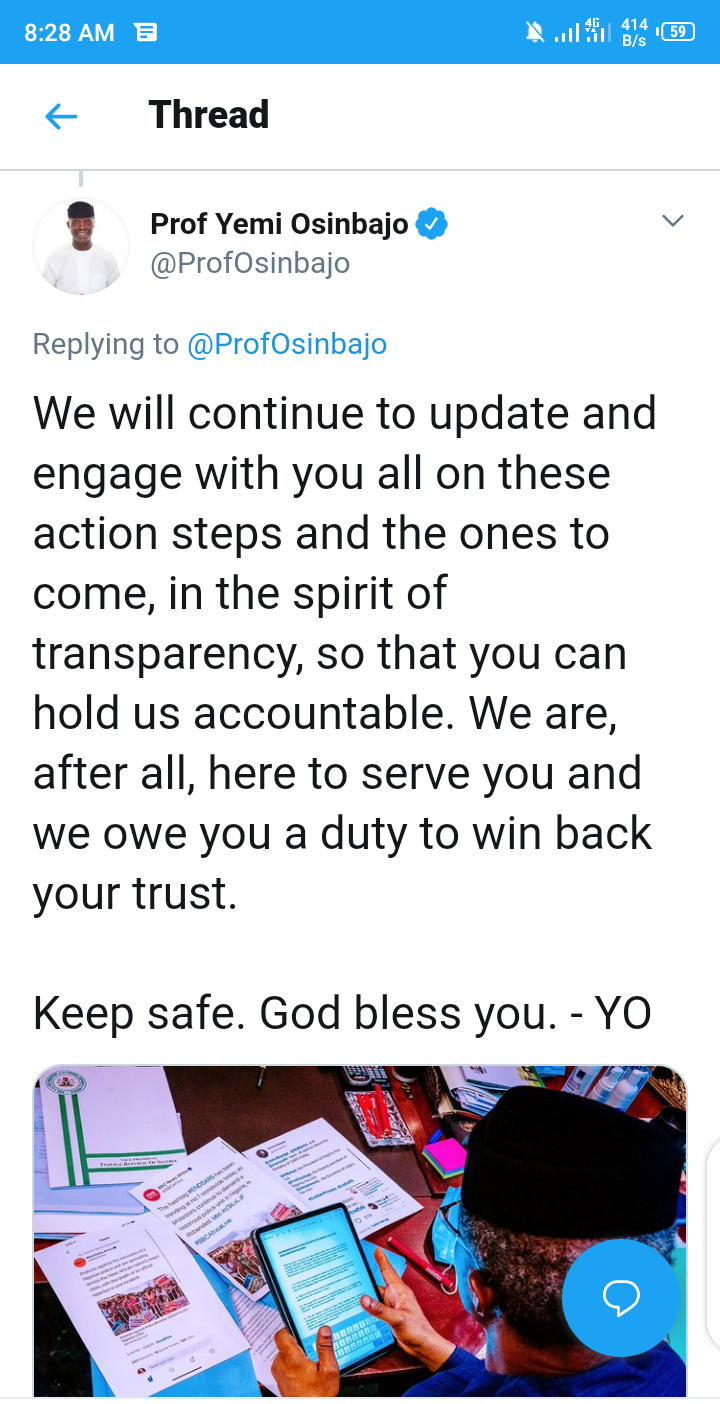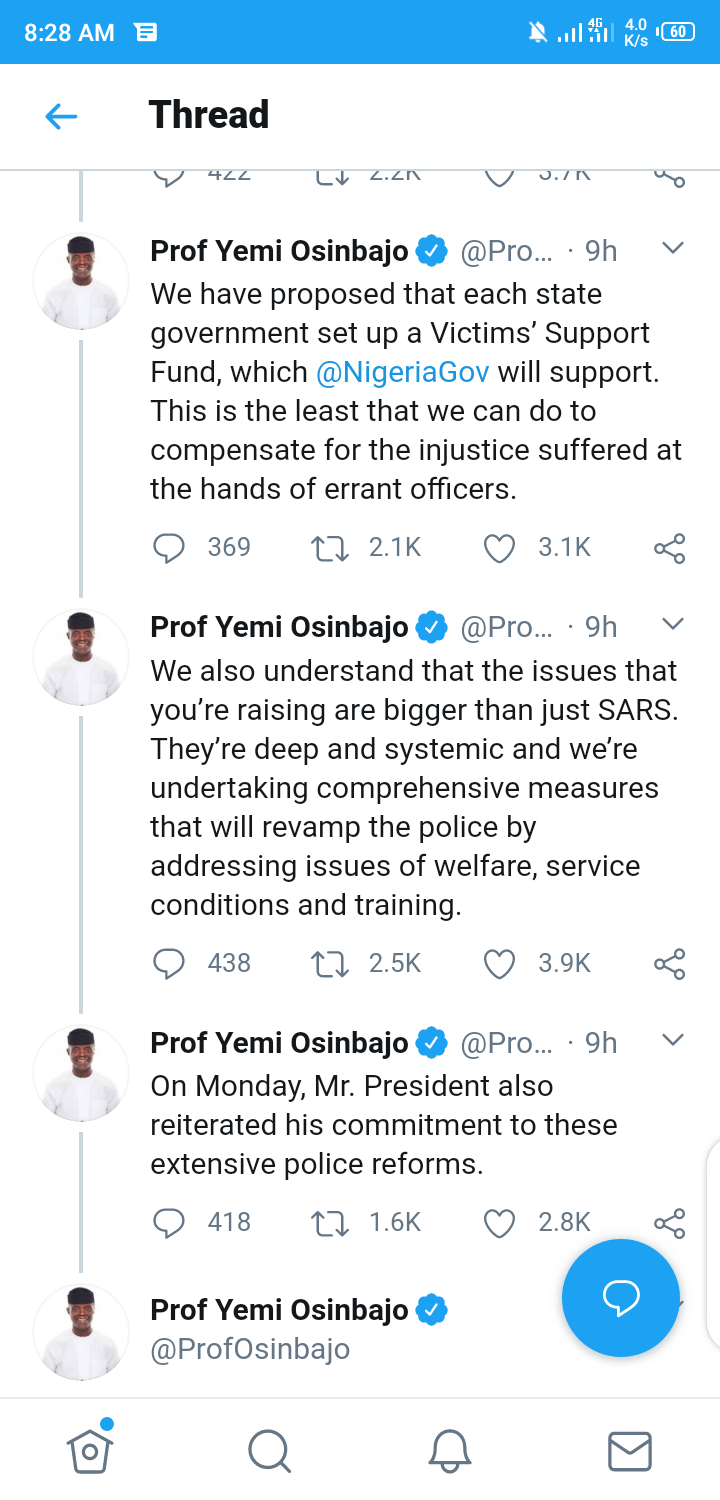 After he made this tweet lots of Nigerians took to the comment section to blast him for having kept quiet since all these days.
Aisha Yesufu who has been one of the pioneer of the protest since the beginning of the #EndSARS Protest said something in reply to Vice President Yemi Osinbajo's tweet.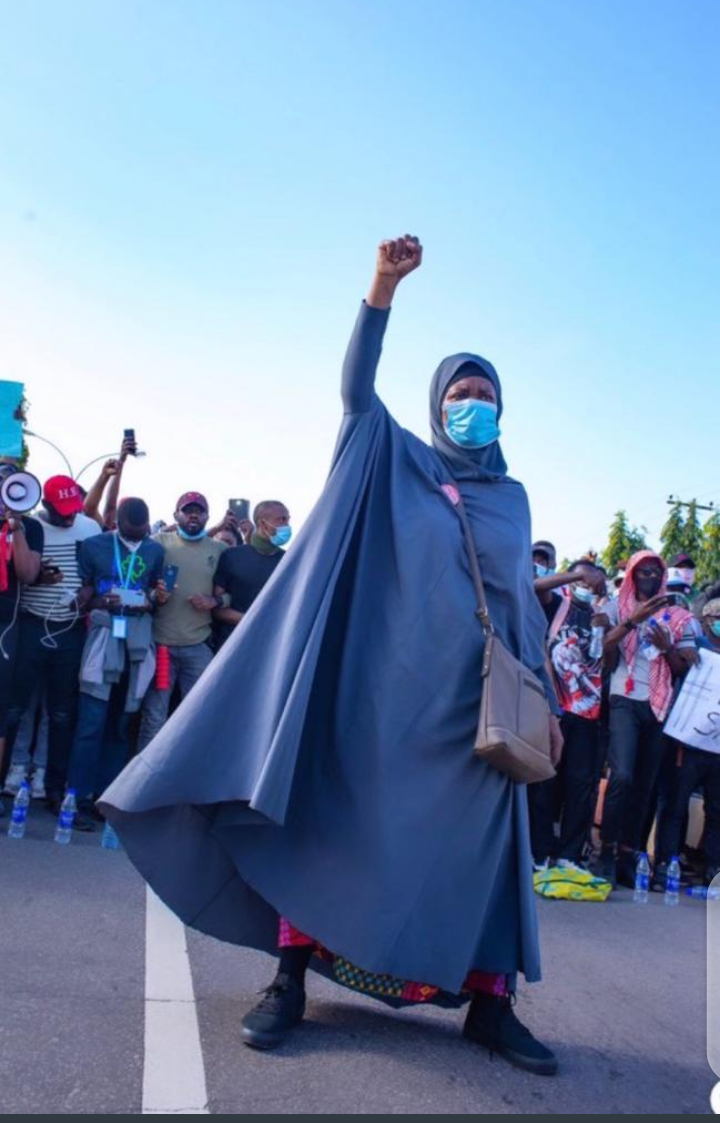 Aisha who has been known since the time of the abducted Chibok girls has taken to her Twitter account to voice out in reply of Osinbajo's tweet.
Aisha Yesufu is a woman who believes that "Die Na die, and na only one Na die we get and anyhow wey that die wan happen na so that die go be"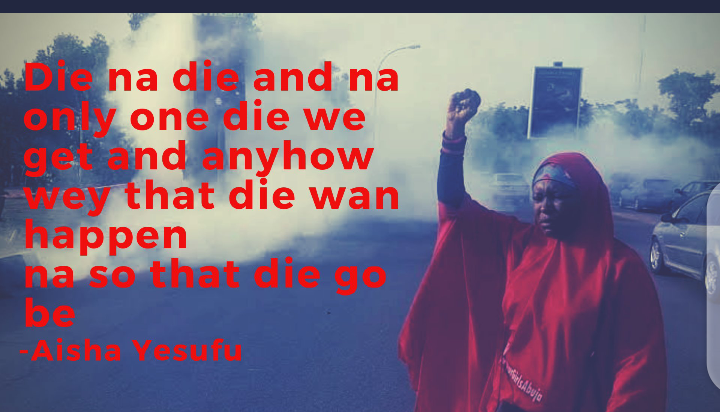 She has taken part and has been seen in front of protest, voicing out for Nigerians and standing for the right of we Nigerians. Aisha detests that citizens are being deprived of their rights.
Below are some of Aisha's pictures which were taken during the protests.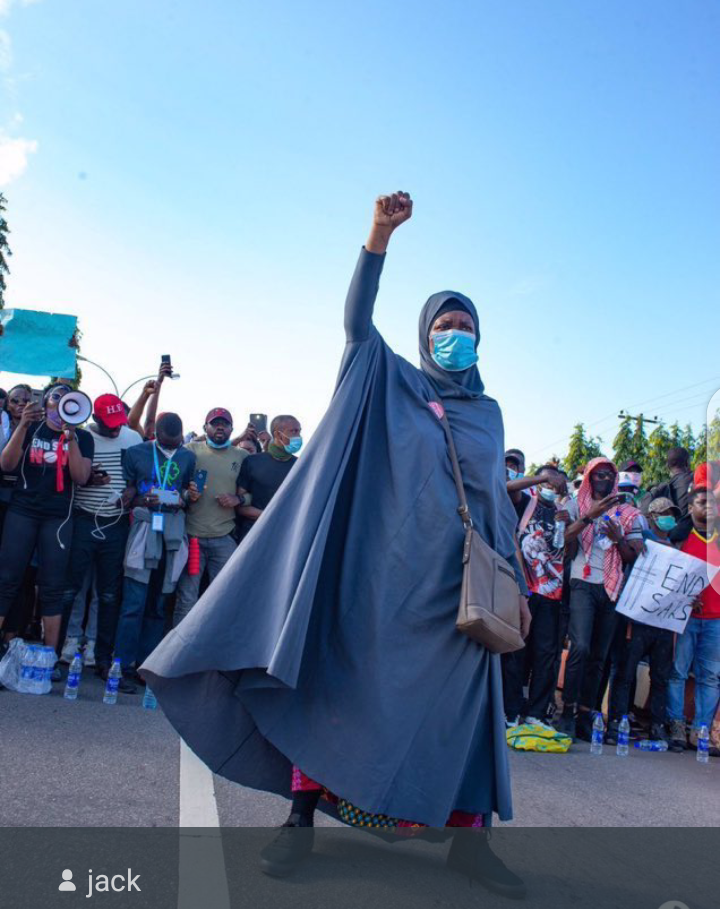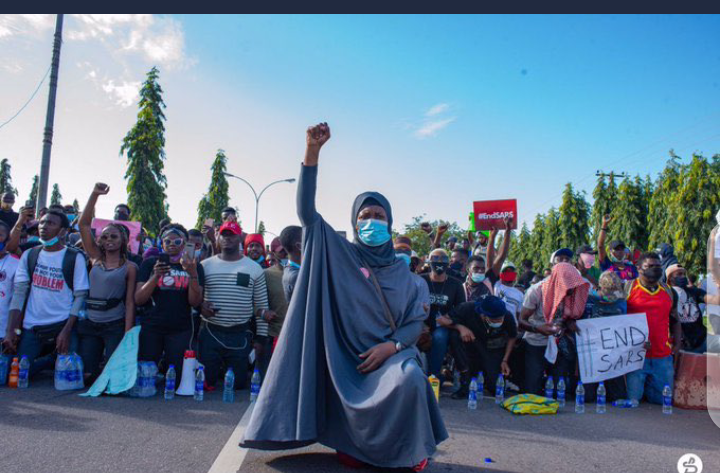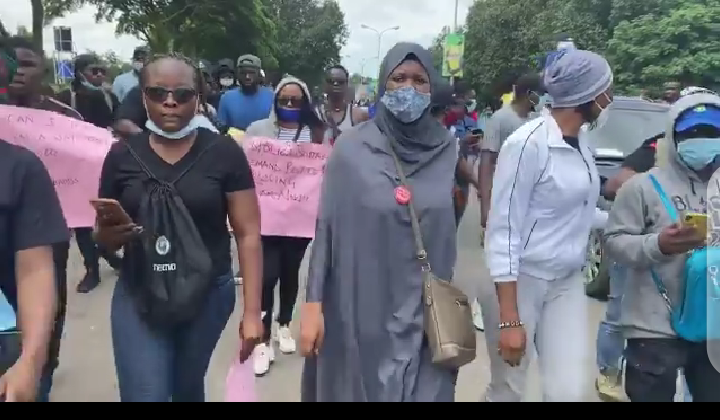 People has tagged Aisha Yesufu as being fearless in face of danger, she does not minding what could happen to her. Her pictures has also being named as the Nigeria statue of liberty.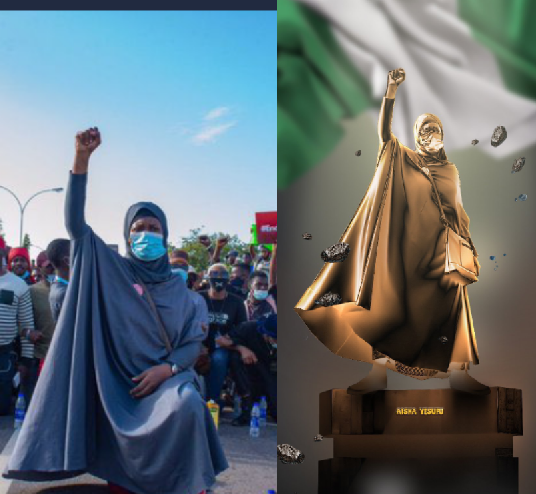 In her tweet in reply to Vice President Yemi Osinbajo, she expressed how she felt concerning the statement that the Vice president did.
She said that VP Osinbajo has kept quiet and watched while innocent civilians die without doing anything to it. She said that the police and military were sent to kill innocent protesters and still he kept silent.
Below is a screenshot of her post.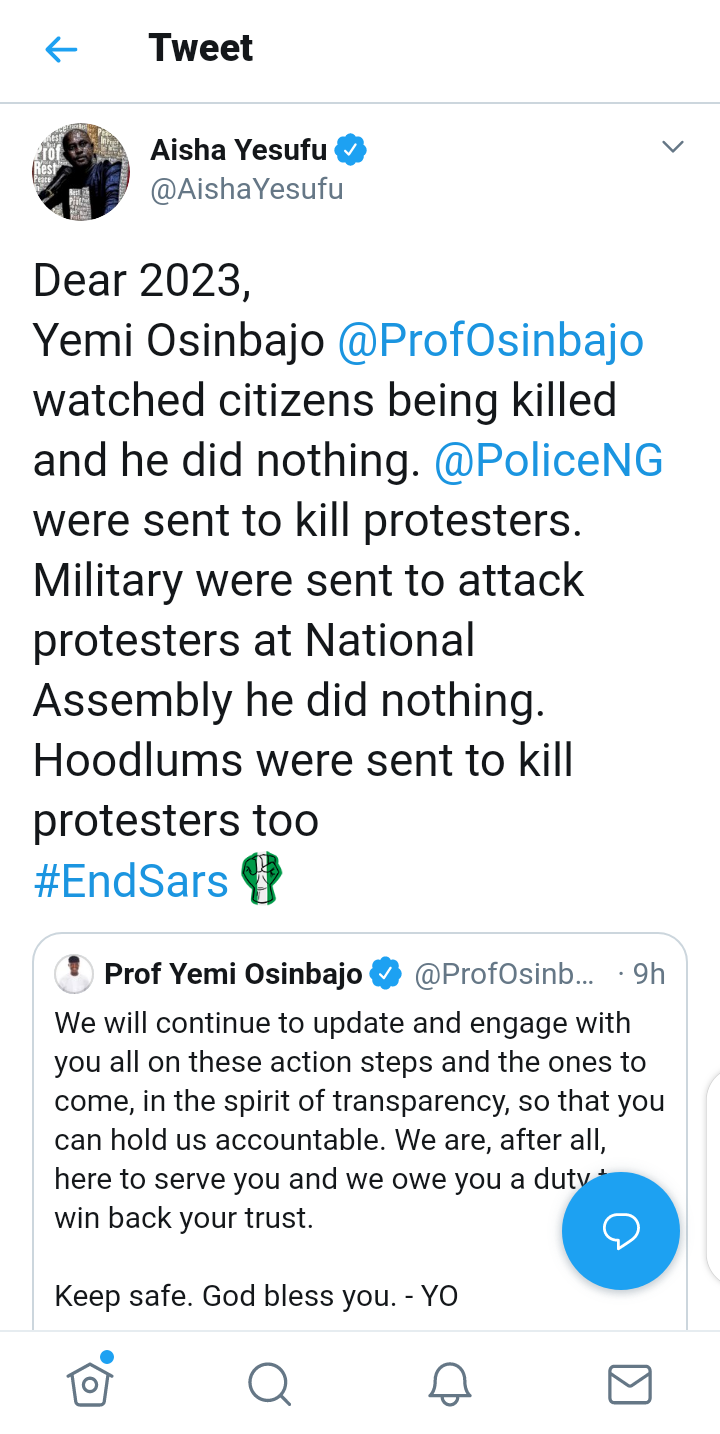 Obviously, Aisha is not the only one that is not happy about Osinbajo's tweet, lots of many other Twitter users were also displeased with the fact that, Police are still shooting at Protesters, despite all the warmings that the Federal Goverment has given.
See some of the reactions from Nigerians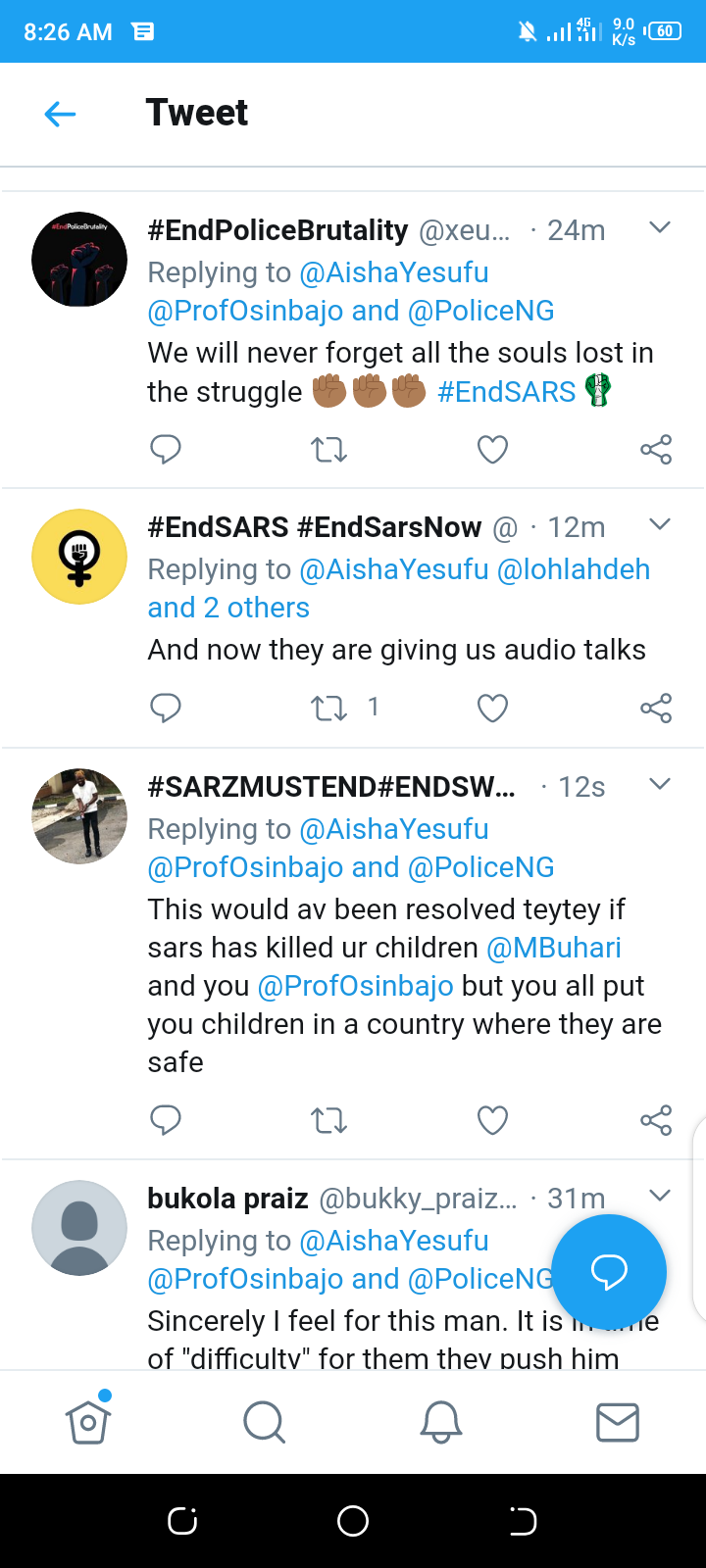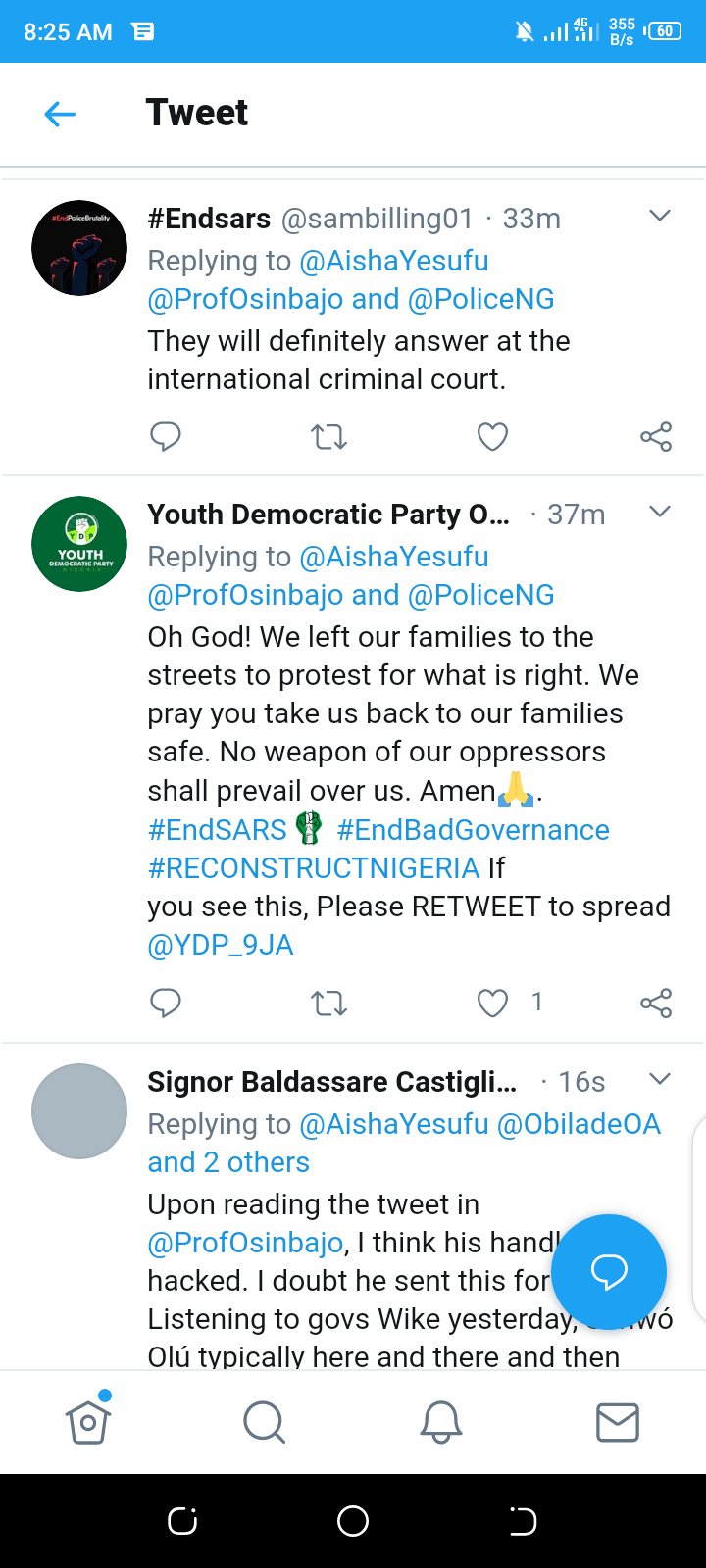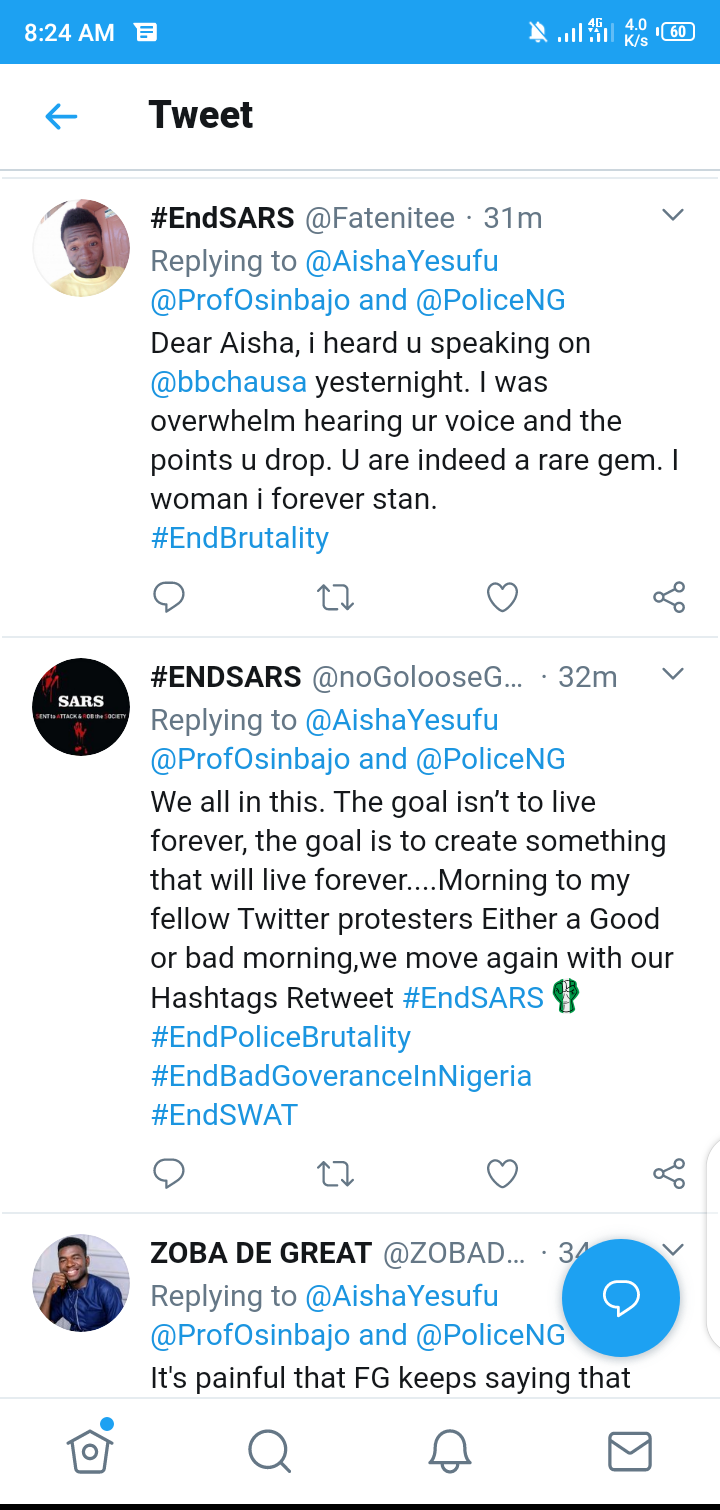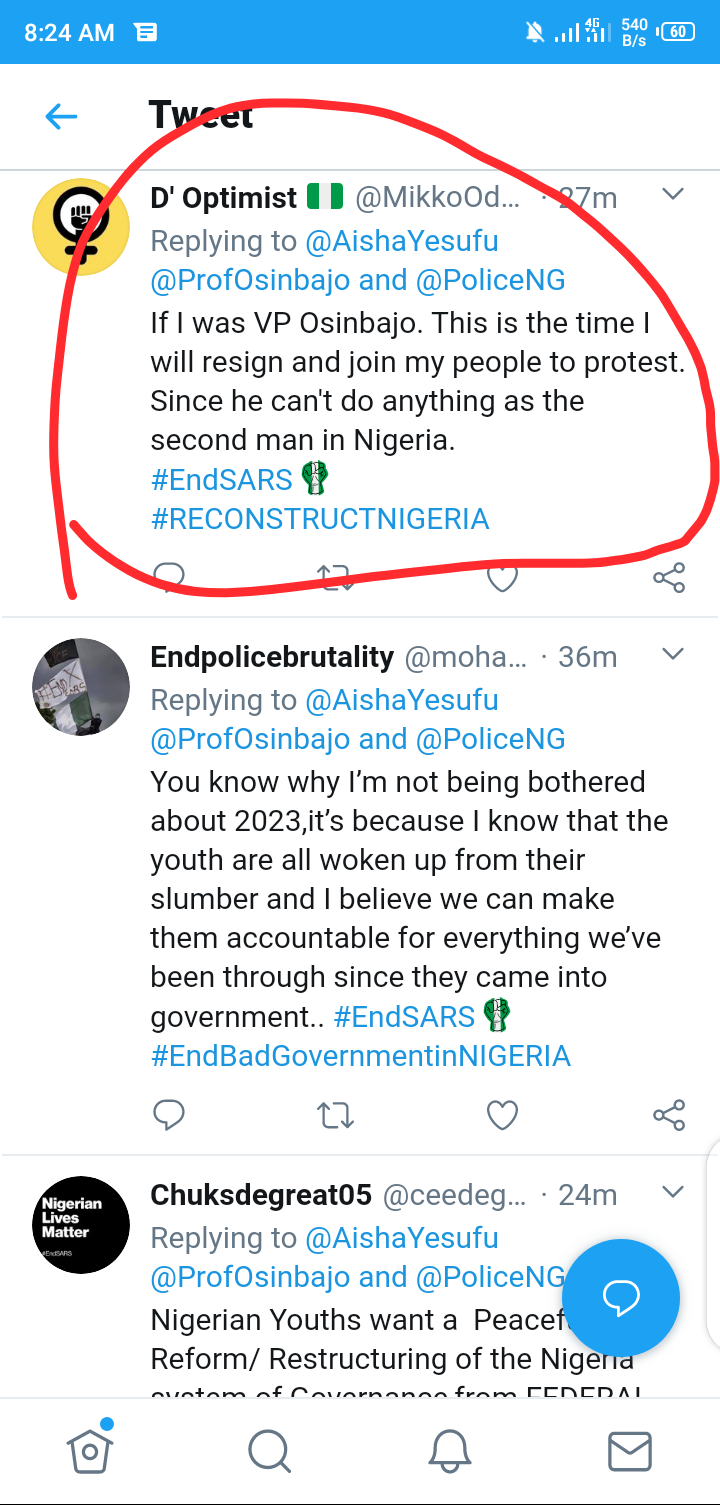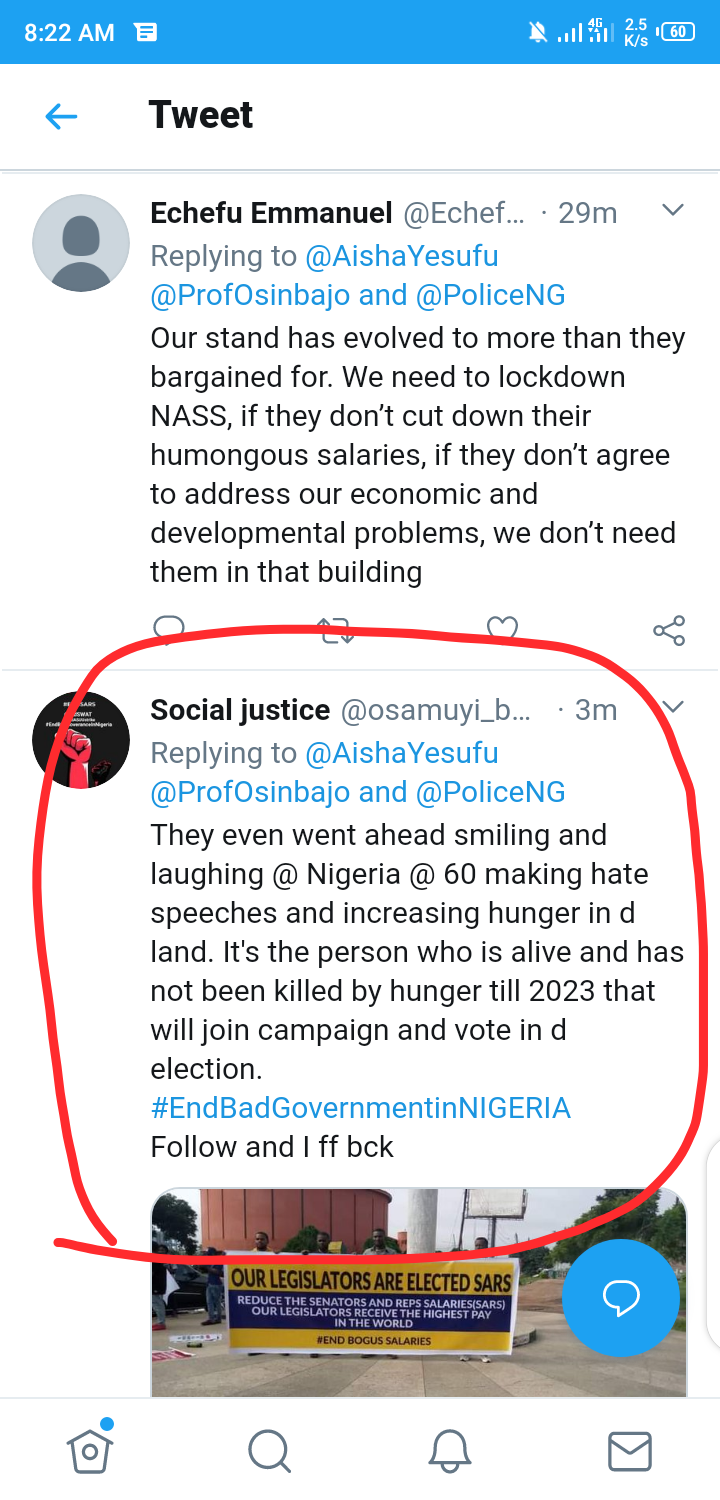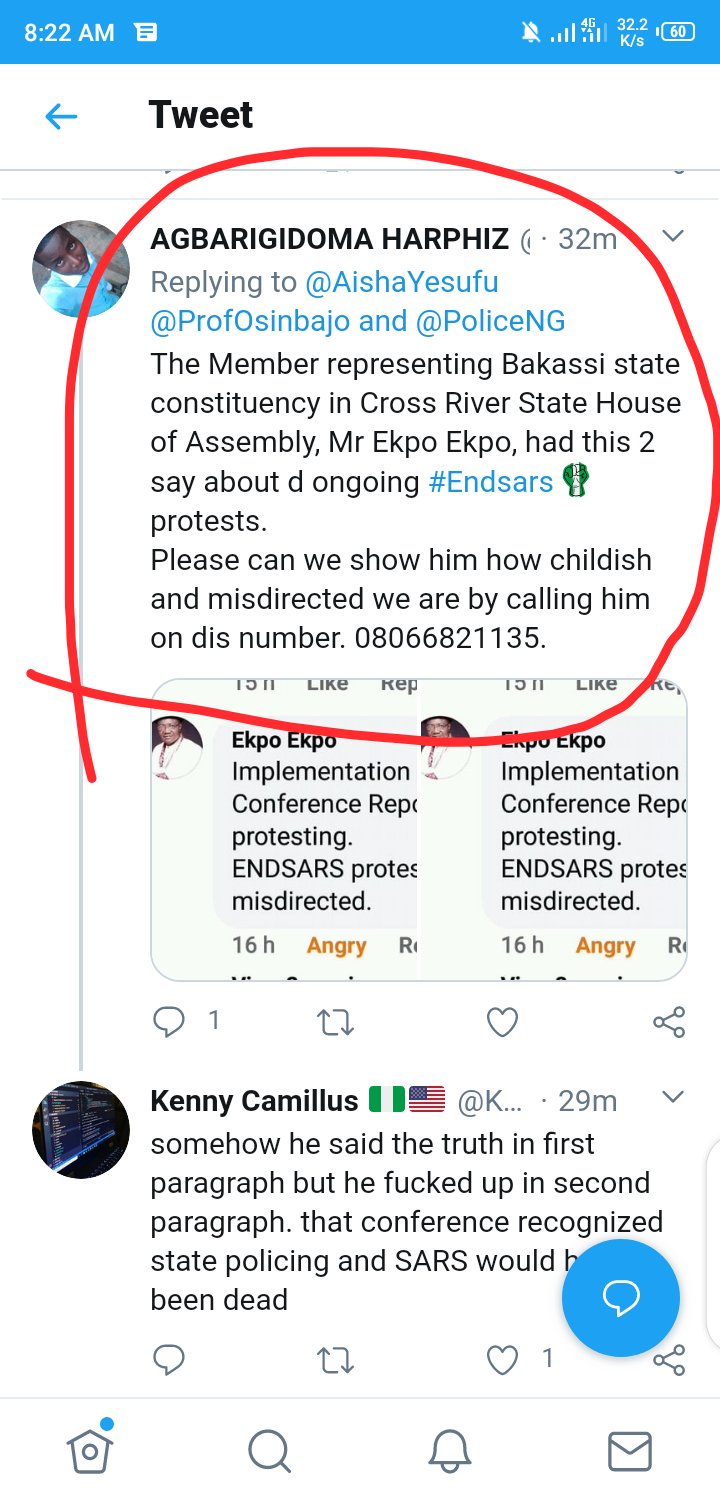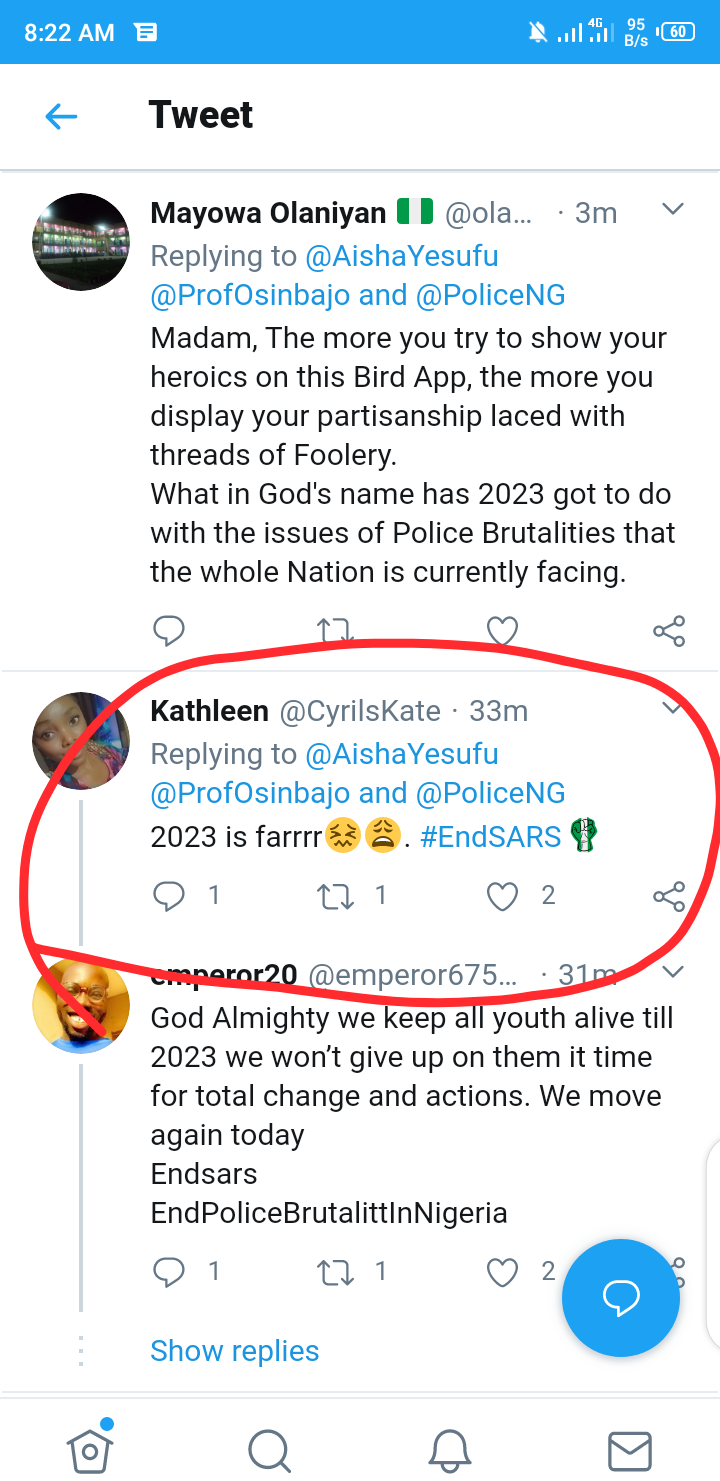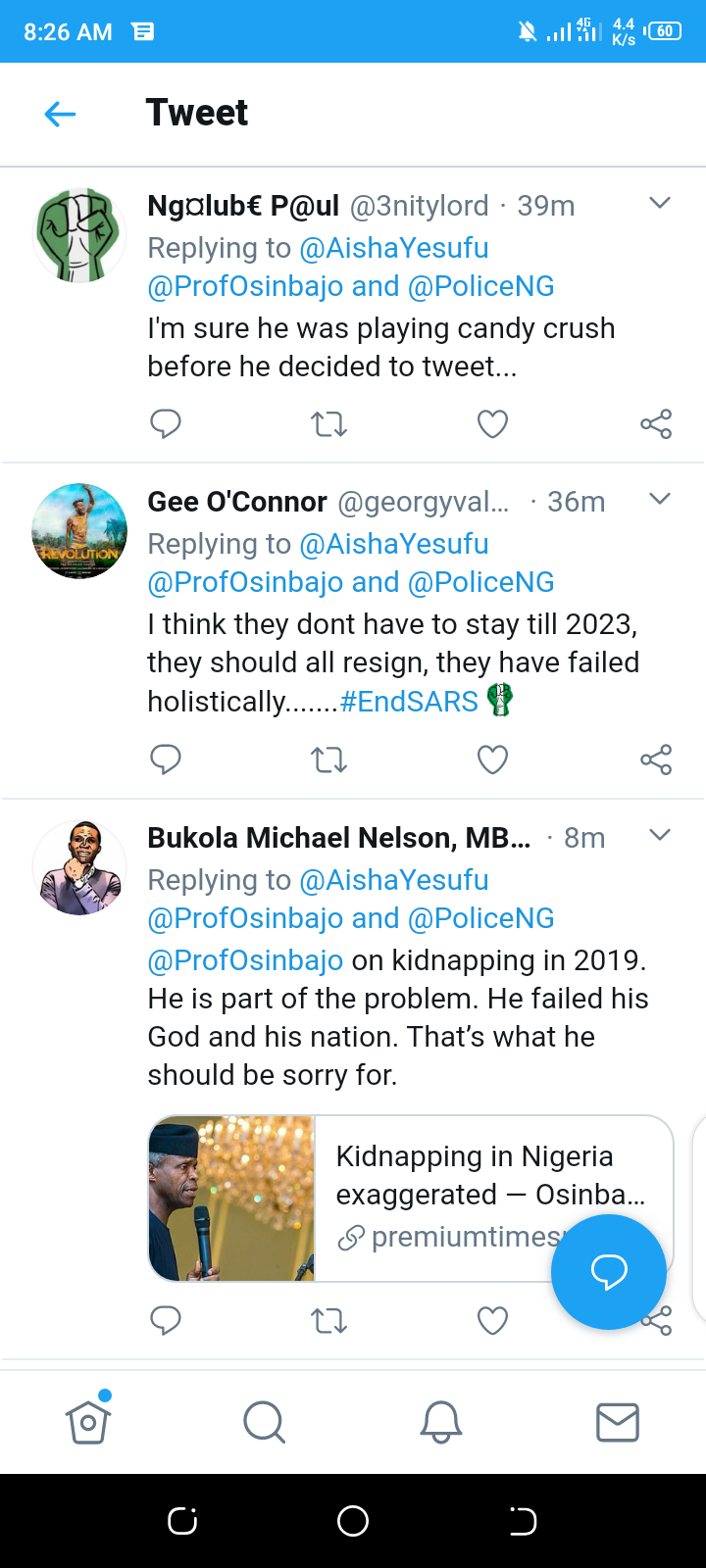 What's your say on this?
Content created and supplied by: Islamnews (via Opera News )