All Nigerians have rights to live life and make choices. They have freedom of worship and to live in any part of the country they wish to.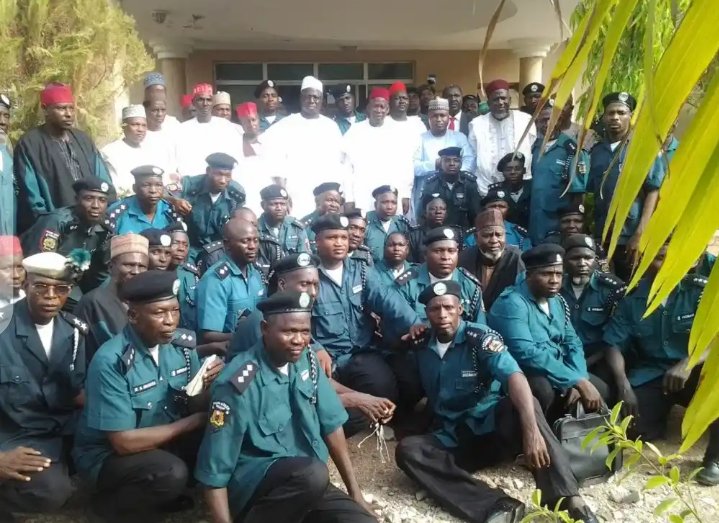 But the recent activities of Hisbah is going against the rights of Nigerians which the Constitution supports and this menace need to stop before it result to something else.
Hisbah is an Islamic Police operating in Nigeria, whose duty is to enforce Sharia laws and doctrines.
There had had been a recent news about the operation of the Kano State Hisbah corps which shows that the group is gradually trying to impose the Islamic religion on everyone.
There was a news about the arrest of a barber by in Kano by Hisbah for allegedly giving his customers hairstyle said to be against the Islamic Faith. It was also reported that a police officer was also arrested in Kano by Hisbah for buying beer.
Everyone has the right to make choice, Hisbah is a religious police and should not be allowed in Nigeria except there is an interior motive that is yet to be said.
How can a religious police be allowed to operate and make arrest of people who are not of that religion? They don't only arrest but also prosecute them and if they are guilty, they are killed. This is evil.
If president Buhari is for all Nigerians, then he should look into the issue of Hisbah and disband the group for peace to reign.
The Federal government was against the Rivers State Neighborhood watch even though it was not a religious outfit but was for the safety of all Rivers residence, both Christians and Muslims.
The Eastern Security Network is criticized for their operations.
So Hisbah should be checked. Nigeria is a nation with several religions, so no one religion should be allowed to impose its doctrines, laws and beliefs on anyone.
Failure to do this, then we should be expecting something unpalatable.
Content created and supplied by: EnduranceObomanu (via Opera News )