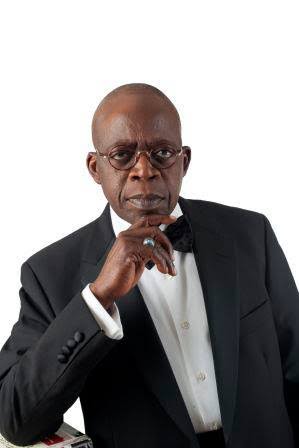 Tinubu AKA the jagaban of Nigerian politics, should forget about becoming Nigeria's President come 2023. Why? Simply because any effort he puts into clinching the presidency will amount to a wasted effort.
Tinubu has lost the political mystery that earned him the appellation, "Jagaban" of Nigerian politics. Yes he was a political juggernaut but one who eventually demystified himself when he settled for self-seeking politics at the expense of all that should matter to a man with a conscience. At the expense of truth.
And Nigerians who love and hold Tinubu in awe have watched him strip himself of all pretenses to being honourable in pursuit of a political ambition that has since become his biggest propensity.
With uncanny insight, Bola Asiwaju Ahmed Tinubu had discerned the type of leadership the Nigerian people craved and he seized the moment and made history when he invited General Buhari to APC and made him the presidential flag bearer. Tinubu's highly developed political instinct just knew that Nigerians will gravitate towards Buhari and give him the mandate. His political move was ingenious as Buhari did become President.
What political observers knew was that Tinubu was not really on a mission to actualize the yearnings of Nigerians who wanted a no nonsense leader who could fight the wide spread corruption. Political observers knew that the jagaban was on a self-serving mission to reposition the APC, a party he founded by himself in order to pave way for his own future presidential ambition.
Tinubu's political ingenuity which in no time proved to be naivety, led him to undertake the sacrifice of letting go of his presidential ambition to have a well loved Northerner become president under the platform of a South-Western party. His calculation was to unite the North and South-West in order to garner enough votes to become president after Buhari.
His calculation was that the North will offer him support and votes born out of gratitude. For Tinubu, it was meant to be, "scratch my back, I scratch your back". And that is where the Jagaban is still stuck. He has helped to actualize Buhari's propensity to become President by giving him a platform on which South-Western votes were already assured. The Jagaban feels as Buhari's second tenure comes gradually comes to an end, it is time for same APC platform which has the advantage of number and power of incumbency to help actualize his own propensity of becoming president.
This singular disposition has seen Tinubu turning a blind eye on all instances of violation of people from the South-West by Fulani herdsmen who are of Northern extraction.
To the utter shock of his Kinsmen, the Yoruba people, he has kept mute as they suffer from the vices of these herdsmen turn marauders.
Political observers know that Tinubu is turning the other way at the violation of his people in order to remain in the good books of the Fulanis and Buhari, a Fulani President, so they can return the kind gesture he gave them years back by giving him the mandate.
Tinubu needs Northern votes and for this he is ready to sacrifice his kinsmen.
Question is: Can Northern votes alone secure Tinubu the presidency? Or is he taking it for granted that no matter the level of betrayal he is assured of the votes of Yorubas?
Tinubu can't be so naive not to know that politically he is in a precarious position.
Will his kinsmen, the Yoruba's who now openly describe him as a betrayer support his political ambition and freely give him their votes?
Will the North who Tinubu is sacrificing his kinsmen to identify with, give him their votes even as some fearless Yoruba activists are determined to send these violators in Yoruba land pretending to be herdsmen back to the North?
Tinubu should just forget about becoming President 2023.
Content created and supplied by: CrackDown (via Opera News )