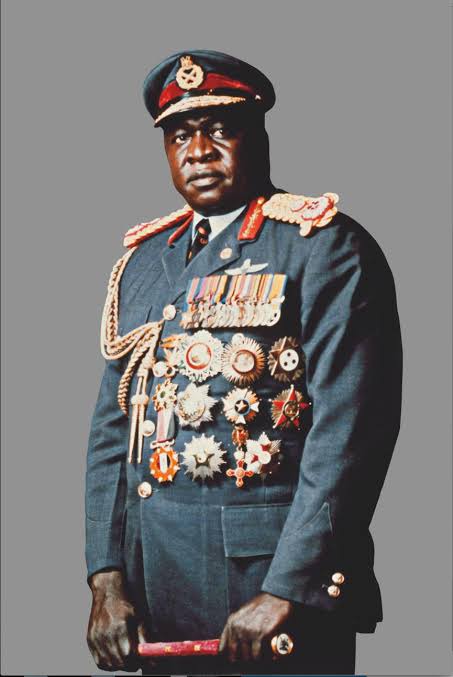 When I studied the history of this man that I am about to discuss, and I watched the movie, I was disgusted! Many at times i wondered, where did this man come from? And what exactly became of his childhood that he became so ruthless and callous? Often a times, the answers lie in the foundation and upbringing of the child. Something obviously went wrong somewhere. And the worst became of this person.
Ask yourself, would you call this man a human being. To me, I would say that we are dealing with a psychopath that has no conscious.You might have heard of him. It is almost impossible for anyone not to have known him. For he stood out for his evil and crude nature. Yes, one and only Idi Amin Dada.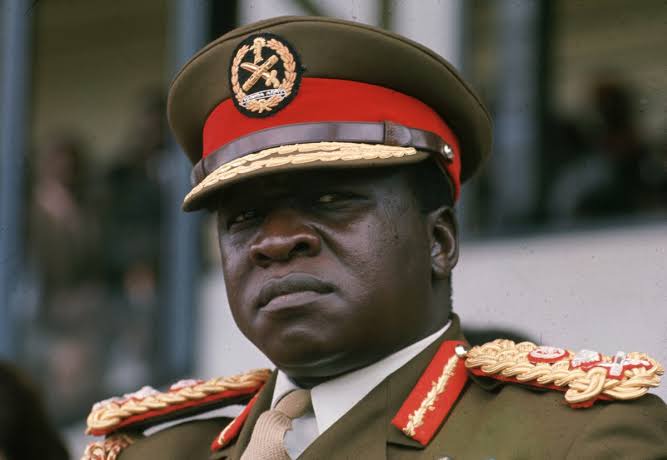 Idi Amin Dada Oumee was a Ugandan military officer who served as the President of Uganda from 1971 to 1979. Popularly known as the "Butcher of Uganda". He was a violent dictator who was considered as one of the most brutal, in world history. For anyone to be called a butcher, that tells you that he slaughter innocent people mercilessly.
As soon as he had forcefully gained power and became the president, he began threatening and terrorizing the general public through the various internal security forces he organized. Such as that of the State Research Bureau (SRB) and Public Safety Unity (PSU). The soul purpose of these security forces, were to eliminate those who opposed his regime.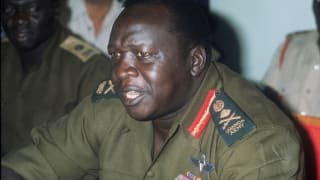 Throughout his oppressive rule, Mr. Amin was estimated to have slaughtered and beheaded roughly 300,000 civilians. Those murdered were mostly anonymous people, such as farmers, students, clerks and shopkeepers who were shot by members of the death squads mentioned earlier.
Mr. Amin often chose his victims because he wanted their money, houses, women, or because the tribal groups the victims belonged to were marked for humiliation.
There were a lot of well known men and women among the dead. Their killings were public affairs carried out in ways to attract attention and terrorize the living by conveying the message that it was Idi Amin who authorized the killing of them.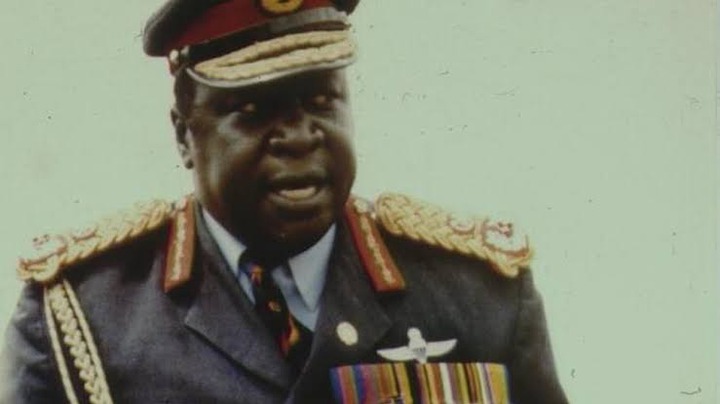 Just to let you know that Mr. Amin was fearless and did not care who he killed, he had a death list full of cabinet ministers, Supreme Court judges, diplomats, university rectors, educators, prominent Catholic and Anglican churchmen, hospital directors, surgeons, bankers, tribal leaders and business executives. All these people were innocently slaughtered.
He supported brutal leaders who killed innocent people such as Adolf Hitler and many others like himself. In Mr. Amin's words he said, "Hitler had been right to kill six million Jews". You can imagine! How sick can the mind become?
And to take it an extra mile further, rumors spread that he kept human heads in his refrigerator. Precisely, he was fond of eating human flesh and confessed to it on several occasions. And in his exact words he said, "I have eaten human meat". "It is very salty, even more salty than leopard meat."
He as well ordered 4,000 disabled people to be thrown into the Nile to be torn apart by crocodiles.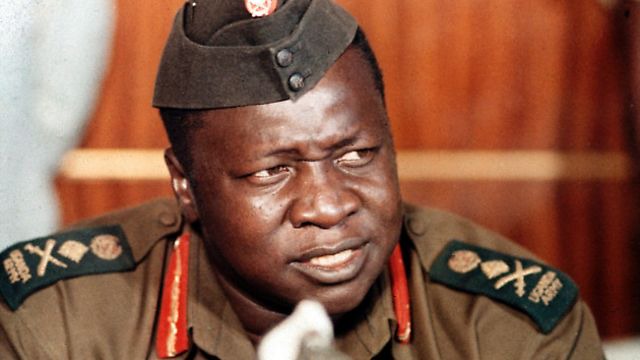 It is known that Idi Amin died in Jeddah, Saudi Arabia. He was believed to be 79 years old at the point of his death. His cause of death was due to kidney ailment which he refused to get treatment.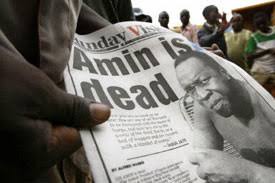 Many would have loved to have seen the former dictator stand trial for all his hideous crimes. Wouldn't you? Leave your comment below.
Content created and supplied by: LuluLuana (via Opera News )