Adamu Garba has again spoken. This time around he spoke and decided to attack the Governor of Benue State, over the statements he made about the Fulani herdsmen and their activities in different parts of the country.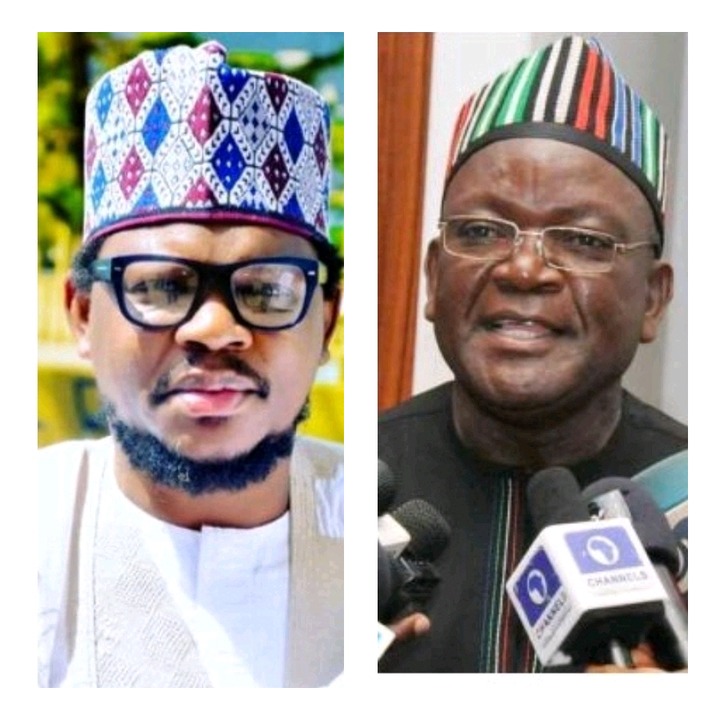 According Adamu Garba, he made it clear that the governor of Benue State, Samuel Ortom is afraid of his political future due to his abysmal performance in the state, so because of that he is looking for Fulanis to blame.
He went on and stated that Gov Ortom lived with Fulanis throughout his life, and that he was also supported by Fulanis, yet he chose the hateful route.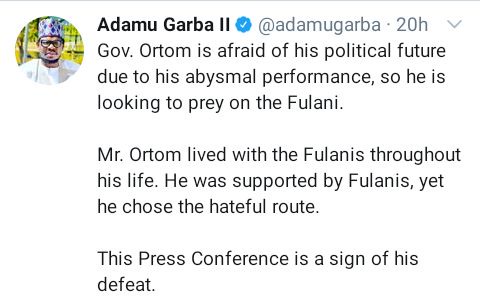 The Governor of Benue state, Samuel Ortom only said his mind, and with what he said, I think he aswell spoke the minds of many Nigerians. With what is presently going on in Nigeria today, I think the federal government should act fast before it becomes too late.
Content created and supplied by: SportsNews10 (via Opera News )