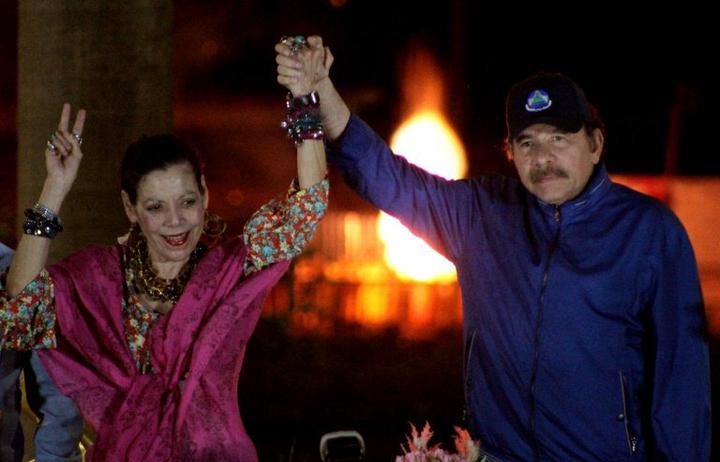 A few citizens, including Nigerian leaders, have risen beyond detention to lead their countries since the biblical Joseph went from prisoner to Prime Minister of the whole Egypt – a global powerhouse that year. We've put together a list of ten of them. Take pleasure in it, be inspired by it, and spread the word about it.
10. Nelson Mandela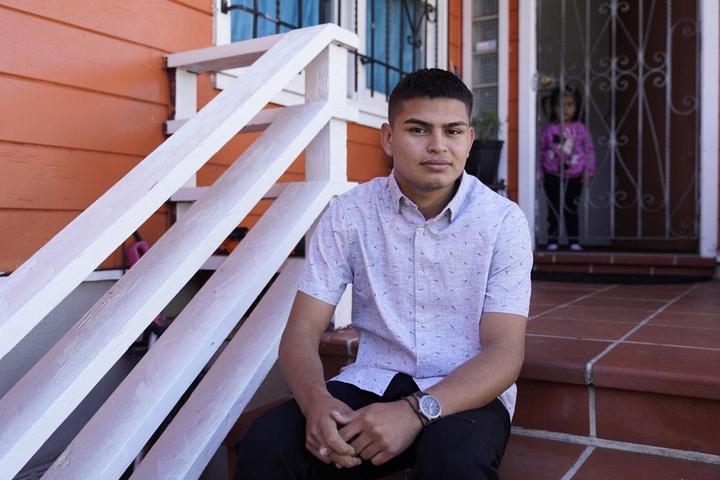 Nelson Rolihlahla Mandela was a South African anti-apartheid activist, politician, and philanthropist who served as President of South Africa from 1994 to 1999. He was the country's first black president and the first to be elected in a free election with full representation. Mandela was imprisoned several times, the most notable of which was his imprisonment from 1962 to 1990. After being found guilty of sabotage and conspiracy to violently overthrow the government by Umkhonto we Sizwe ("Spear of the Nation," abbreviated MK), a guerrilla organization he co-founded in 1961, he spent a total of 28 years in prison. Mandela was eventually given absolute freedom in February 1990, after mass unrest, global demonstrations, and UN coercion. He became President of South Africa after leading the ANC to victory in the 1994 elections.
09. Fidel Castro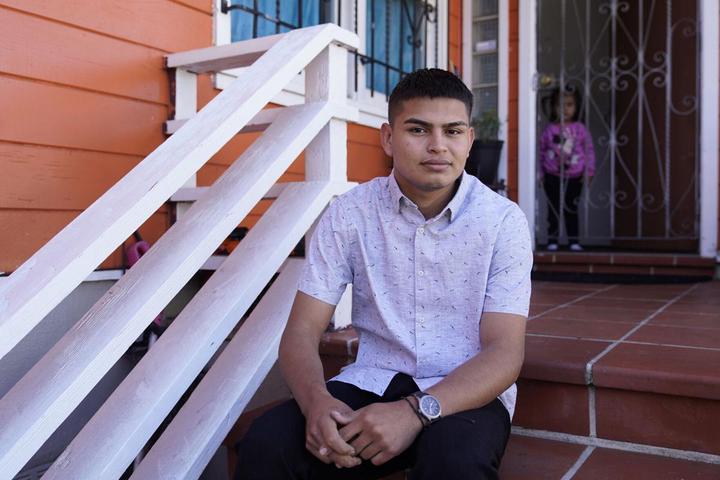 Fidel Alejandro Castro Ruz (August 13, 1926 – November 25, 2016) was a Cuban communist leader and politician who served as Prime Minister and President of the Republic of Cuba from 1959 to 1976 and 1976 to 2008. Castro ran for the House of Representatives in 1952 and was expected to succeed. However, in March 1952, a coup led by General Fulgencio Batista overthrew the administration, canceling the forthcoming election and leaving Castro without a legitimate political base and no money to support his relatives. Batista established himself as a dictator, consolidating his influence among the military and the Cuban establishment. As a result, Castro and other founders of the Partido Ortodoxo formed a party known as "The Movement" and plotted an insurgency. Castro and some 150 allies stormed the Moncada military barracks outside of Santiago de Cuba on July 26, 1953, to depose Batista. Castro was apprehended, charged, arrested, and sentenced to 15 years in jail after the attempt failed. His brother Raul (who is now the president of Cuba) was also incarcerated.
Since Batista was forced to offer amnesty, Castro and other members of the Mocanda incident were released in 1955. He fought Batista's military in a guerrilla war from 1956 to 1959. Despite their numerical and technical dominance, Batista's army had no prior experience in guerrilla warfare, and Castro used land mines and ambushes to put a stop to their attack. Many of Batista's soldiers defected to Castro's rebels, who were also aided by widespread support in the region. Batista eventually left Cuba (with $300 million in his pocket) and a new Provisional Leader was sworn in. Castro had a lot of clout in the administration, and he quickly rose through the ranks to become Prime Minister (1959), then President (1976)
08. Kwame Nkrumah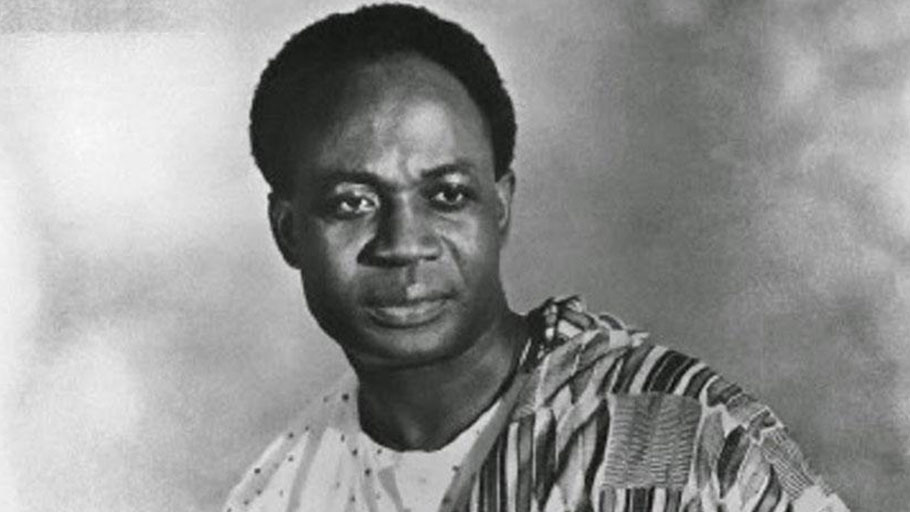 Kwame Nkrumah (September 21, 1909 – April 27, 1972) was Ghana's first prime minister and president, leading the country to independence from the United Kingdom in 1957. When the British colonial masters chose six middle-class Africans to draft a new constitution giving Ghana more self-government in 1949, Nkrumah, then the chief of the Conventions People Party (CPP), realized that the proposals would not grant Ghana complete independence and insisted that the constitution be written by a constituent assembly. Since the then-British Governor Charles Arden-Clark declined to agree to this, Nkrumah called for Positive Action, which began on January 8, 1950, with unions going on strike. Nkrumah and other CPP officials were convicted and sentenced to three years in jail after the strike turned brutal. Nkrumah's deputy, Komla Agbeli Gbedemah, ran the CPP as Ghana prepared for elections, with Nkrumah manipulating activities by smuggled notices written on toilet paper. Arden-Clarke ordered Nkrumah's release and asked him to form a government after the CPP won 34 of 38 seats in the election, including Nkrumah's Accra constituency. From then before Ghana's final independence in 1957, he served as Prime Minister until becoming President in 1960.
07. Ricardo Lagos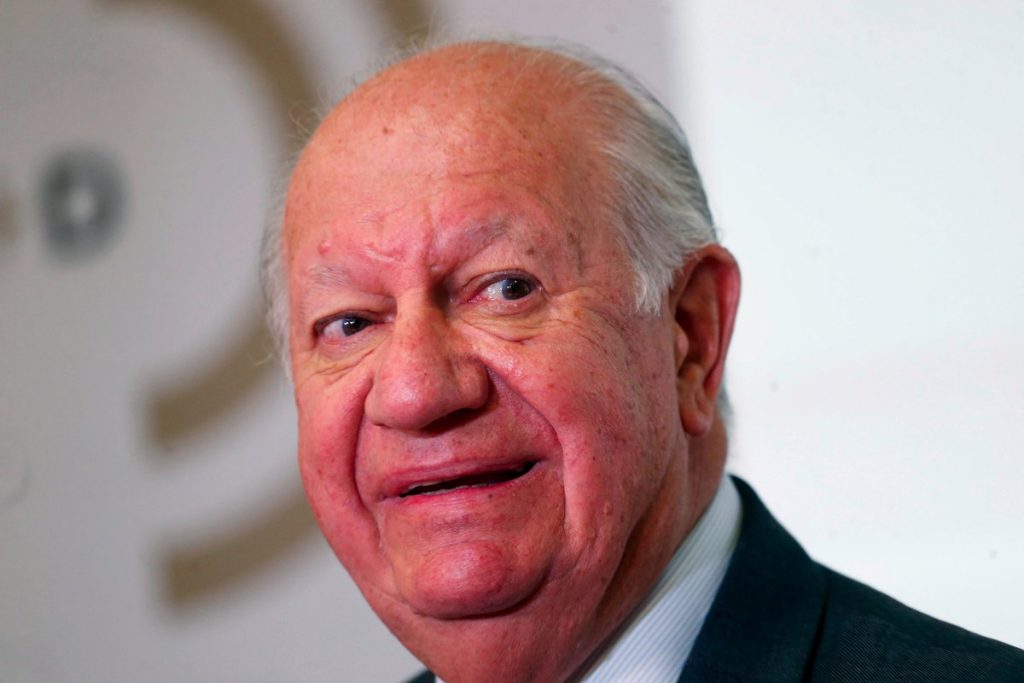 Ricardo Froilan Lagos, a Chilean lawyer, economist, and social democrat politician who served as President of Chile from 2000 to 2006, was born on March 2, 1938. Lagos played a crucial part in Chile's struggle to re-establish democracy. He was a member of the Socialist Party of Chile's leadership when he became president in 2002. Prior to the rise of Lagos, Chile was governed by the despotic General Augusto Pinochet, who seized over from communist dictator Salvador Allende in a coup on September 11, 1973. Lagos and his family fled to Argentina in order to flee Pinochet's dictatorship. Laos and his family, however, became homesick and returned to Chile, where he found work as a consultant and economist for the United Nations Regional Development Agency.
A failed assassination attempt on Pinochet occurred in September 1986, prompting the arrest of nearly 50 political liberals, including Lagos. Lagos was detained for almost three weeks, despite the fact that he had little to do with the attempted assassination of the President. He emerged from the situation determined to do all in his power to restore democracy in Chile. Lagos stood for a senate seat in December 1989, but was unsuccessful. Under the current President, Patricio Aylwin Azocar, he became the Minister of Education. Lagos ran for president in 1993, but was defeated in the primary once again. This did not discourage his determination, and in 1999 he ran again, ultimately winning in a run-off race in 2002.
06. Jomo Kenyatta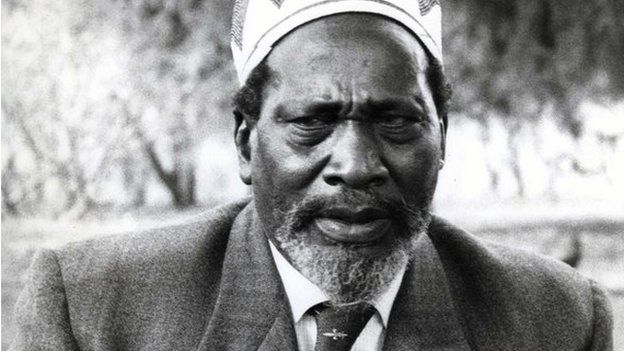 Jomo Kenyatta (1897–22 August 1978) was a Kenyan anti-colonial revolutionary who was instrumental in the country's transition from a British Empire colony to an independent republic. He was elected President of the Kenya African Union in 1947, from which he advocated for independence from British colonial control, gaining popular indigenous support but provoking hostility from white settlers. He was one of the Kapenguria Six detained in 1952 and accused of planning the anti-colonial Mau Mau Uprising. He was found guilty and jailed until 1959, after which he was banished until 1961. Kenyatta was appointed President of KANU (Kenya Africa National Union) after his release, and he led the party to victory in the 1963 general election. He rose to the position of Prime Minister and oversaw the Kenya Colony's transformation into an independent republic. He was elected President in 1964 and served until his death from a stroke in 1978.
05. Robert Mugabe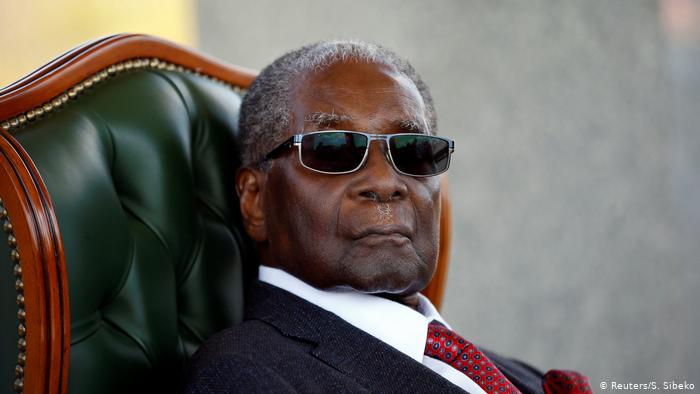 Robert Gabriel Mugabe (born February 21, 1924) is a Zimbabwean activist and politician who served as the country's leader from 1980 until November 21, 2017, when he was forced to resign after a bloodless coup. Mugabe was arrested in December 1963 and sentenced to 21 months in jail for his politics, opposition to British rule, and status as Secretary-General of the Zimbabwe African National Union (ZANU). Outside the jail, sympathetic black warders used to smuggle letters from Mugabe and other ZANU executive committee members to activists. ZANU demonstrators invaded a white-owned farm at the executive's request, murdering the farm's inhabitants. Mugabe's sentence was extended indefinitely by the government in response. After being liberated in November 1974, he started fighting guerilla wars against the white rulers in 1975. This eventually led to the United Kingdom giving absolute independence to Rhodesia – on the condition that they hold a free referendum. Mugabe became Prime Minister in April 1980 after leading ZANU-PF to victory in that election.
04. Jacob Zuma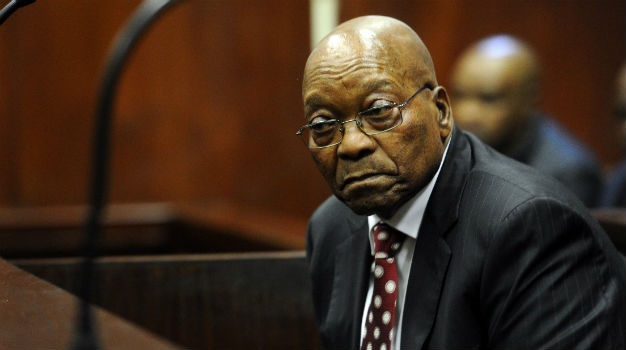 Zuma was born on April 12, 1942, in Nkandla, South Africa. From 2009 until his resignation on February 14, 2018, Zuma served as South Africa's fourth president. Prior to his election to the presidency, Zuma served as South Africa's Deputy President from 1995 to 2005 under President Thabo Mbeki's government, but was fired due to accusations of corruption. Prior to every elected position, Zuma spent time in jail for his association with a militant wing of the African National Congress (ANC) and for his struggle against apartheid in South Africa as a member of the ANC. In 1959, Zuma attended the African National Congress (ANC), and in 1962, he joined the party's military branch, Umkhonto we Sizwe ("Spear of the Nation"). In 1963, he was apprehended on Robben Island and sentenced to ten years in jail for plotting to overthrow South Africa's apartheid regime.
Zuma started to work with the ANC after his release from jail, hiring people to join the Umkhonto we Sizwe. He remained an ANC member and rose through the ranks of the organization. He was elected deputy president of the African National Congress in December 1997, and by Thabo Mbeki, he was appointed deputy president of South Africa in June 1999. He became the president of the African National Congress (ANC) in 2007, two years before being elected president of South Africa, after overcoming legal challenges.
03. Daniel Ortega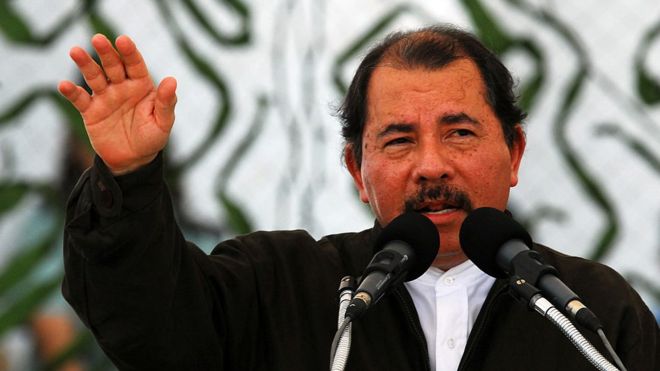 Before serving as President of Nicaragua from 1984 to 1990, Daniel Ortega was a Nicaraguan rebel commander and Sandinista. In 2007, 2011, and 2016, he was re-elected for three years in a row. Ortega moved to Managua with his family when he was young, and went on to Central American University. Ortega, on the other hand, abandoned his studies in 1963 to join the Sandinista National Liberation Front (FSLN), a party dedicated to overthrowing Nicaragua's dictator, Anastasio Somoza, who had governed the country since 1937. Detention and Release
Ortega and several other FSLN founders were arrested in 1967 during a failed bank robbery intended to collect money for the organization. Ortega was tortured several times in captivity before being released in 1974 as part of a hostage swap scheme. Ortega returned to his home country after escaping to Cuba for several months of guerrilla training. For the next five years, he assisted in leading a military operation that forced Somoza to leave Managua and go into exile in 1979. President-elect Following Somoza's departure, the country was ruled by the Junta of National Reconstruction, a five-member body. Ortega was elected junta coordinator in 1981, as one of its founding members. He was voted president of Nicaragua three years later by Nicaraguan people.
02. Olusegun Obasanjo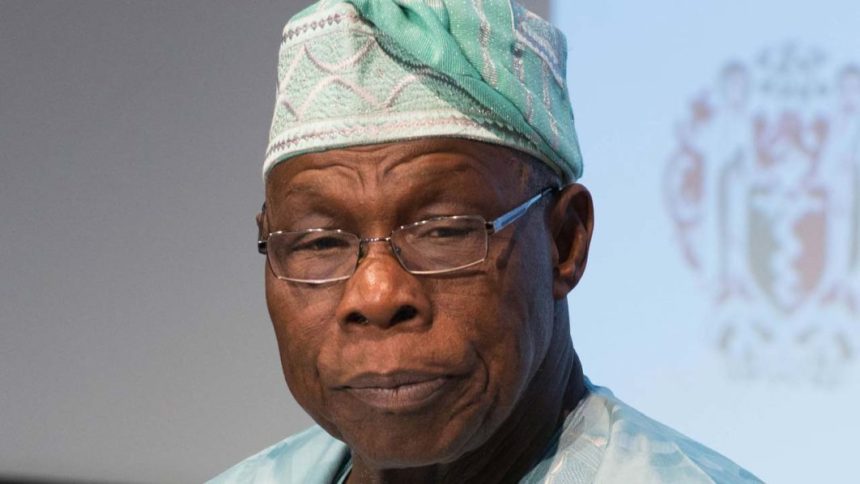 Olusegun Matthew Okikiola Aremu Obasanjo (born 5 March 1937) is a retired Nigerian army general who served as the country's president twice: once as a military dictator from 13 February 1976 to 1 October 1979, and then as a constitutionally elected president from 29 May 1999 to 29 May 2007. During Sani Abacha's military government, Obasanjo was jailed (1993-1998). He spoke out against the Abacha regime's human rights violations, and was arrested and jailed for suspected complicity in an aborted coup based on tortured testimony. After Abacha's death on June 8, 1998, Obasanjo was finally released. Following his release, Obasanjo agreed to run for president on the Peoples Democratic Party's (PDP) ticket, defeating Chief Olu Falae, a joint nominee of the All Peoples Party (APP) and the Alliance for Democracy (AD). Obasanjo won 62.6 percent of the vote in the elections. After 16 years of military dictatorship, he became Nigeria's first elected and civilian president.
01. Muhammadu Buhari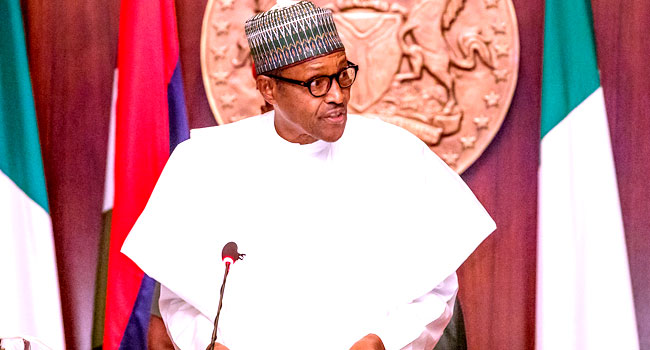 Muhammadu Buhari (born 17 December 1942) is a retired Major General and the new President of Nigeria. He served as the country's head of state from 31 December 1983 to 27 August 1985. Buhari went on to win four presidential elections, losing the first three before his win in 2015. His first term as a military head of state ended with a jail sentence. General Ibrahim Babangida and other members of the governing Supreme Military Council headed a military coup against Major General Buhari in August 1985. (SMC). Buhari was imprisoned for three years in a small secured bungalow in Benin from 1985 to 1988. He had access to two networks of television, and members of his family were able to visit him with Babangida's permission.
Buhari ran in three presidential elections between 2003 and 2011, all of which he lost. He ran for the All Nigeria Peoples Party in 2003 and 2007. (ANPP). In 2011, he joined the Congress for Progressive Change (CPC), but lost to the Peoples Democratic Party (PDP) and its candidate, Goodluck Jonathan. Buhari finally won in 2015, when he ran under the All Progressive Congress and beat incumbent Goodluck Jonathan of the Peoples Democratic Party. President Buhari's victory in 2015 was viewed as a watershed moment because it signaled the end of the PDP's reign, which had lasted since 1999.
Content created and supplied by: Wizzyfrydey (via Opera News )
Opera News is a free to use platform and the views and opinions expressed herein are solely those of the author and do not represent, reflect or express the views of Opera News. Any/all written content and images displayed are provided by the blogger/author, appear herein as submitted by the blogger/author and are unedited by Opera News. Opera News does not consent to nor does it condone the posting of any content that violates the rights (including the copyrights) of any third party, nor content that may malign, inter alia, any religion, ethnic group, organization, gender, company, or individual. Opera News furthermore does not condone the use of our platform for the purposes encouraging/endorsing hate speech, violation of human rights and/or utterances of a defamatory nature. If the content contained herein violates any of your rights, including those of copyright, and/or violates any the above mentioned factors, you are requested to immediately notify us using via the following email address operanews-external(at)opera.com and/or report the article using the available reporting functionality built into our Platform See More