The political system of our country along with the kind of democracy we practice seem to have gone contrary to how it is being practiced in other countries of the world. Everyone is aware of how corrupt our political system is said to have been and how leadership opportunities are always granted to those who have the money, power and influence in the country, as democracy has failed to prevail.
Apparently, series of reports about how foreign indigenes of neighbouring countries are being imported into the country during elections is something disheartening, as it has also contributed to the high level of insecurity the country is currently experiencing. Pending on this very notion and in a quest to tackle electoral indiscipline, the Nigerian activist Aisha Yesufu has come out to make a post regarding electoral reforms in the country.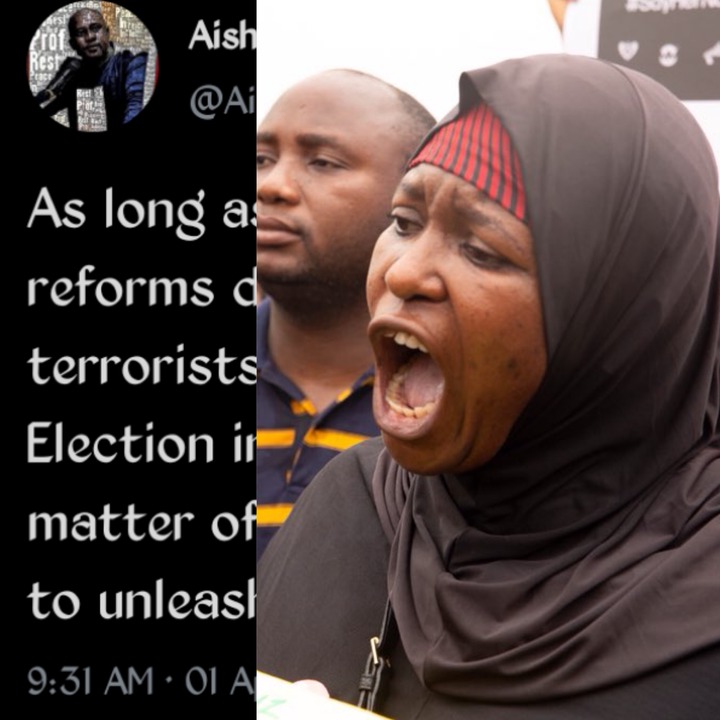 Aisha who had always believed that Nigeria could still become a better home for all, went ahead to deliver a hot speech, as she said terrorists would continue to lead the country as long as the government refuses to conduct an electoral reform. She further stated that the mode of election in the country is now based on who can unleash more violence against the other.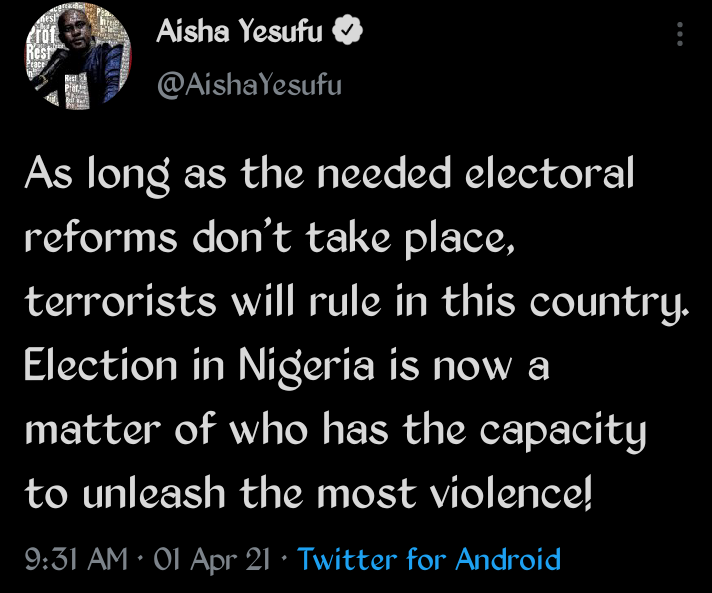 Content created and supplied by: Chesterman (via Opera News )