According to the Nation Newspaper, there was a hot exchange of words on Friday morning between Oba Akinyemi and the Ooni of Ife, Oba Adeyeye with the latter alleged to have stated that the Ooni had sold out his people over Oil block in an interview.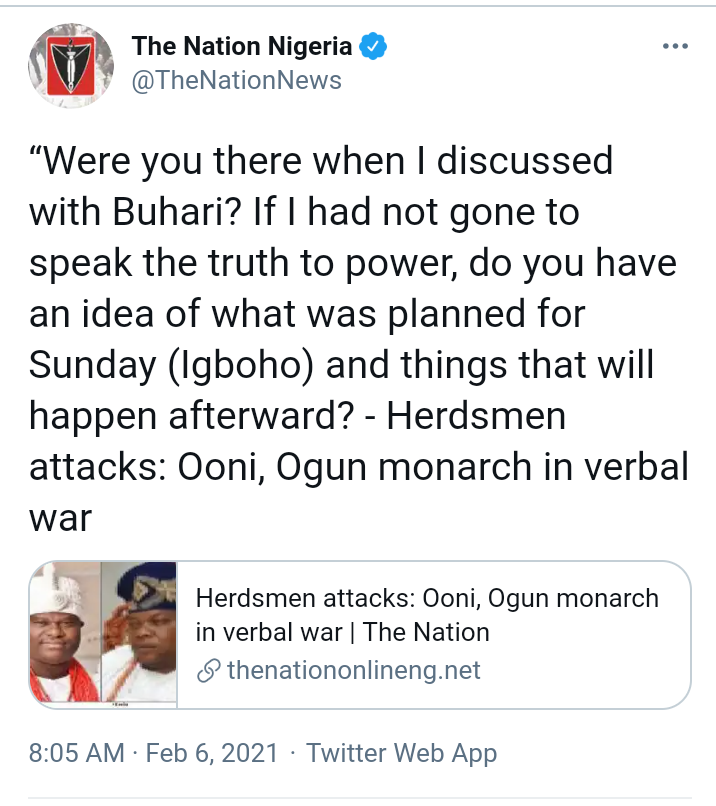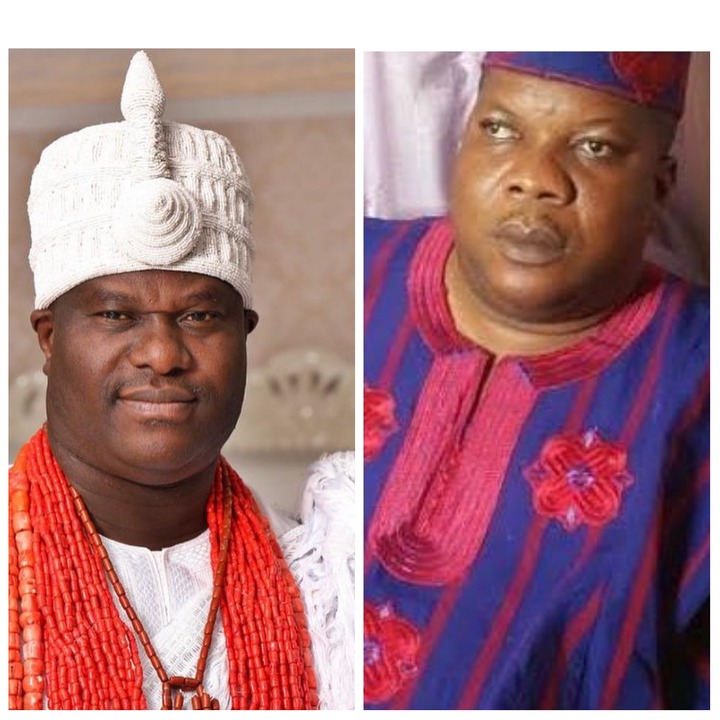 The Ooni of Ife, Oba Adeyeye Ogunwusi (Ojaja 11) and Eselu of Iseluland, Yewa North Local Government Area, Ogun State, Oba Akintunde Akinyemi, were engaged in hot exchanges of words over herdsmen's reported attacks in several villages in Ogun State.
This was as a result of the attacks of Herdsmen on residents of yewa-ketu speaking villages, which happen to be in Oba Akintunde's domain.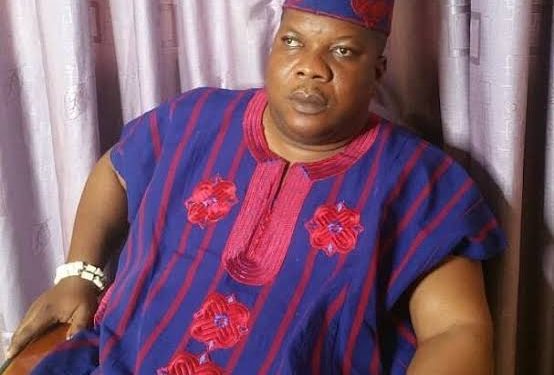 After which Oba Akintunde granted an interview with BBC Pidgin pledging his support towards Chief Sunday Adeyemo aka Sunday Igboho, who had recently visited the Monarch.
His comments however, didn't go down well with the Ooni of Ife, who expressed his dissatisfactions via messages on WhatsApp to Oba Akinyemi on Friday morning - accusing the Oba of directing his remarks in the interview with BBC Pidgin at him, because of his visit to President Muhammadu Buhari, warning the Ogun monarch to be careful.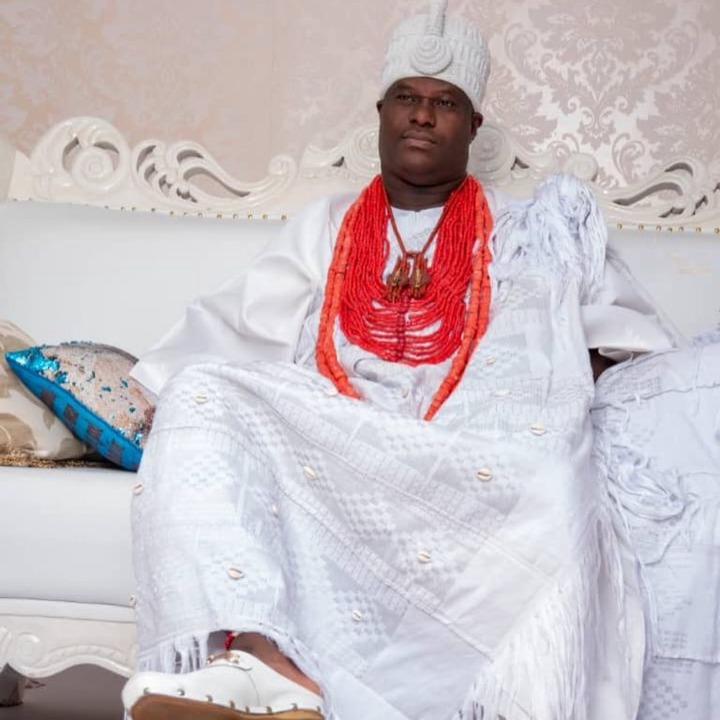 "Which other traditional rulers from our zone went to Abuja?" the Ooni questioned.
"We all need to be careful not to be saying things that we are not there physically.
"The spirits of our ancestors and Oodua Land judge me if I went to Abuja to do otherwise to the cause of our land and also judge people that are saying things they don't know…"
In response to Ooni's warning, Oba Akinyemi said he was quite disappointed at the Ooni's attack on him, urging him to live up to the expectations as the prominent leader of the Yoruba land.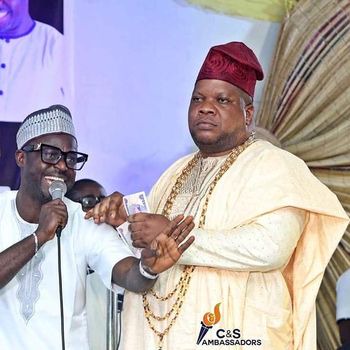 Oba Akinyemi replied: "Good morning, Kabiyesi, your imperial majesty.
"Kabiyesi, I hold you in high esteem and God and our ancestors know that.
"I don't expect you to attack me in this manner. My expectations are for you to sympathise with me as one of your Obas and also your people in Yorubaland that were killed like goats by the Fulani strangers in your land.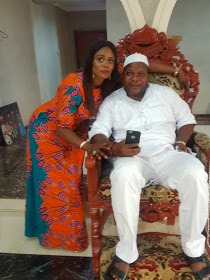 "Kabiyesi, there is nowhere in the aforementioned interview that I mentioned that you collected money from Abuja, but I put cautions to all traditional rulers in Yorubaland as a wake-up call to all of us, including your good self, sir.
"Kabiyesi, you occupy the cradle of Yorubaland and I expect you to extend hands of fellowship to all of us.
"In a nutshell, Kabiyesi, you need to do more, and you owe me a delegation to come to us so they can report back to you how your children are being treated like slaves in Iselu…"
The Ooni in a further reply stated that his visit to President Mohammadu Buhari, was to disrupt certain plans of retribution against Sunday Igboho due to his vigilante campaigns in the Southwest.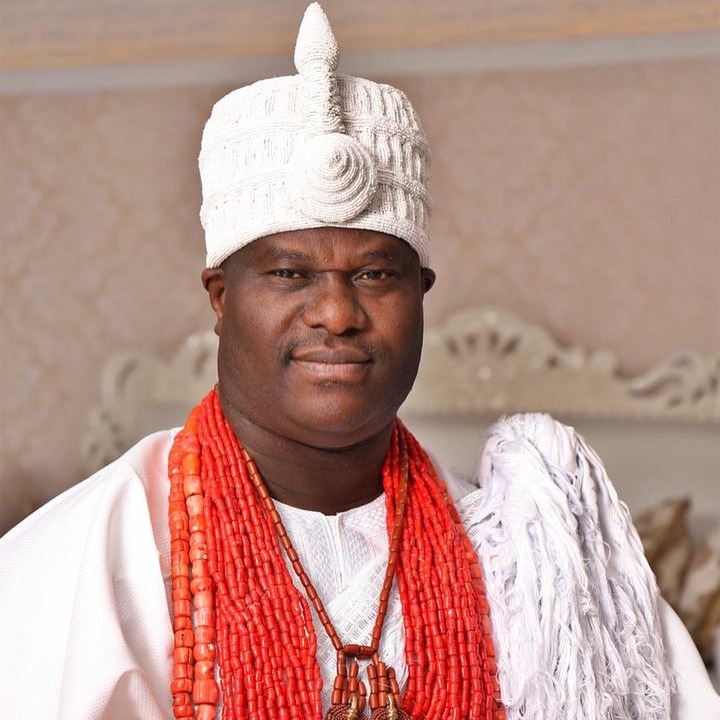 He said, "You cannot be saying that (a) traditional ruler went to Abuja in the name of oil block to trade off his people.
"I am the ONLY one that went due to Covid-19 restrictions. Hear what you said now.
"Were you there when I discussed with Buhari? If I had not gone to speak the truth to power, do you have an idea of what was planned for Sunday (Igboho) and things that will happen afterward?
"Diplomacy is way better to resolve things than war, because even after the war that we all don't pray for, you will still sit down to talk…"
However, due to this verbal exchanges there were reactions on social media on what many felt was the situation.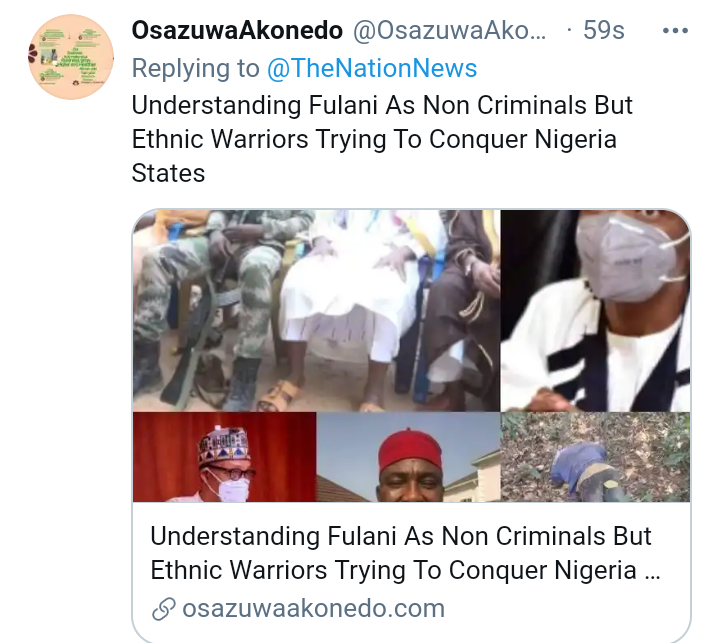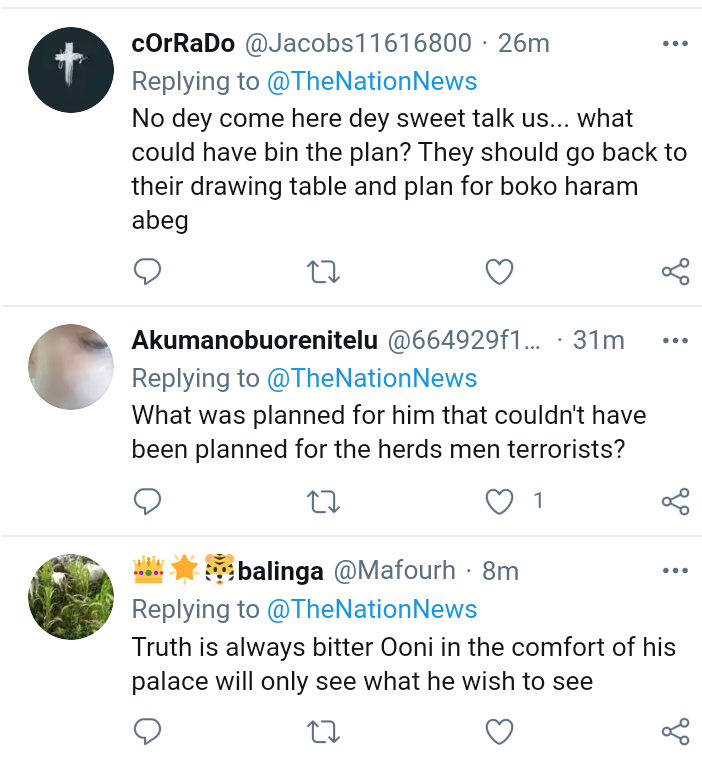 Kindly tell us what your opinion are on the issue.
Content created and supplied by: phenomenalcreator (via Opera News )