For a country to progress and develop into one of the world's leading nations, it requires a lot of peace, unity, cooperation and togetherness from every ethnic group of people who are citizens of the country. The moment there is tribalism, god fatherism, the greatness of that country will be seriously hampered.
Nigeria is a great nation today, no doubt. Even with the different group of people we have in the country, we have still managed to maintain our place as the giants of Africa even though we really could have been more than just that. Very few countries are blessed with the kind of natural resources, talents and potential like this great country, but sadly, we have let some factors hamper our greatness.
It would be a lie if I told you there is absolute unity among all the different groups of people we have in this country. Even amongst a particular group of people, we still find disunity among them.
On this issue, a lady has taken to her twitter account to make a comment that has sparked series of reactions among users of the social media platform, TwitterNG. Personally, I think the Igbos are one of the most united group of people in the country but according to this lady, my thought is flawed.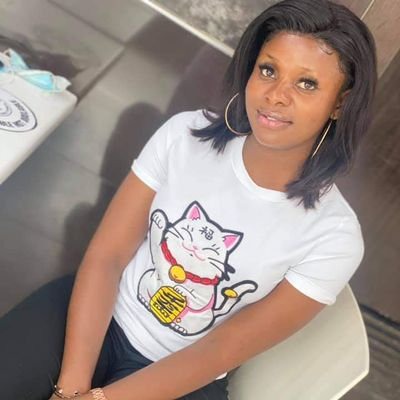 See what she posted;
"If only the Igbos can have unity like the Fulanis. Nigeria could be greater than how it is today."
According to her, the Igbos have the most potential but the lack of unity like the one the Fulanis share has had an impact on the greatness of this great country.
After she made this comment, people were quick to react as many disagreed with what she's saying while others agreed.
See Reactions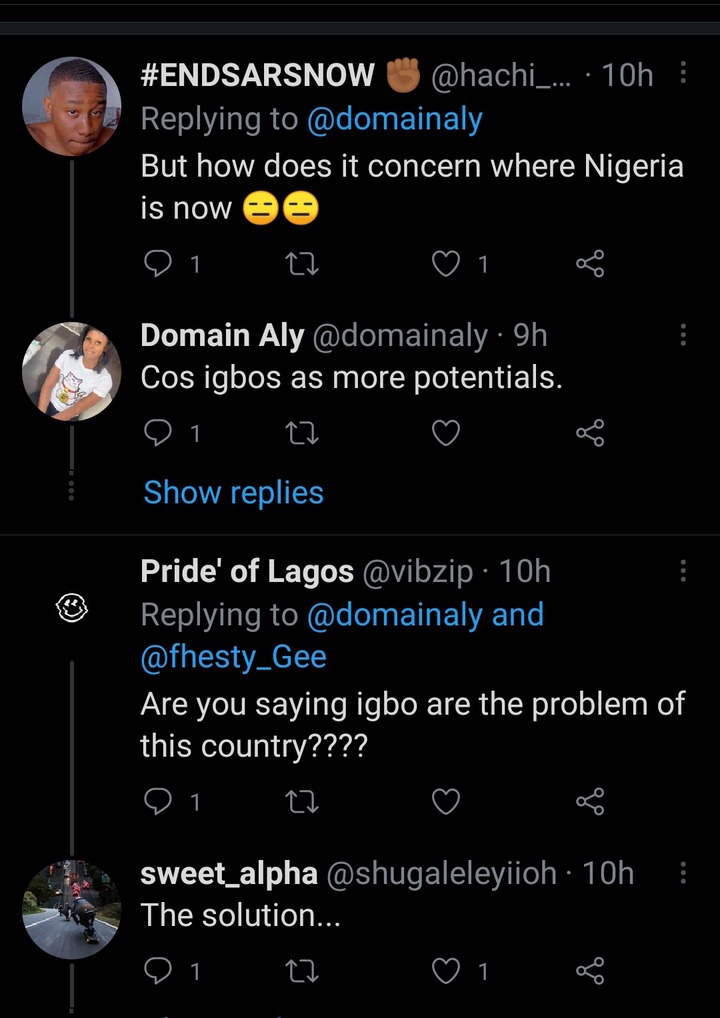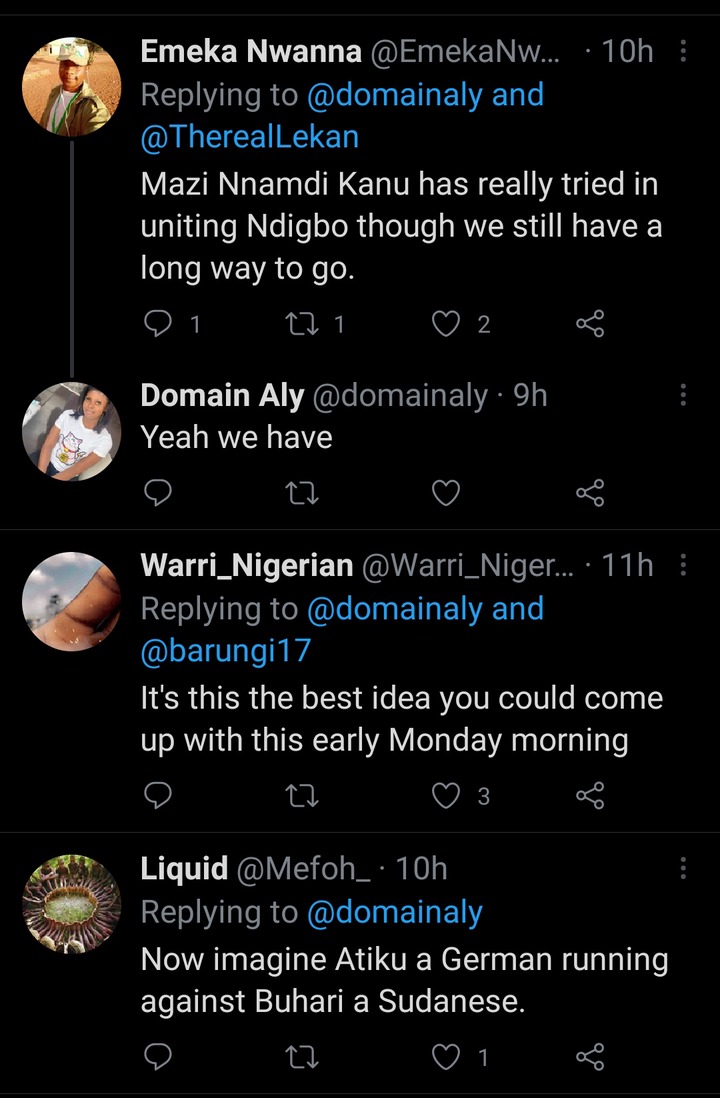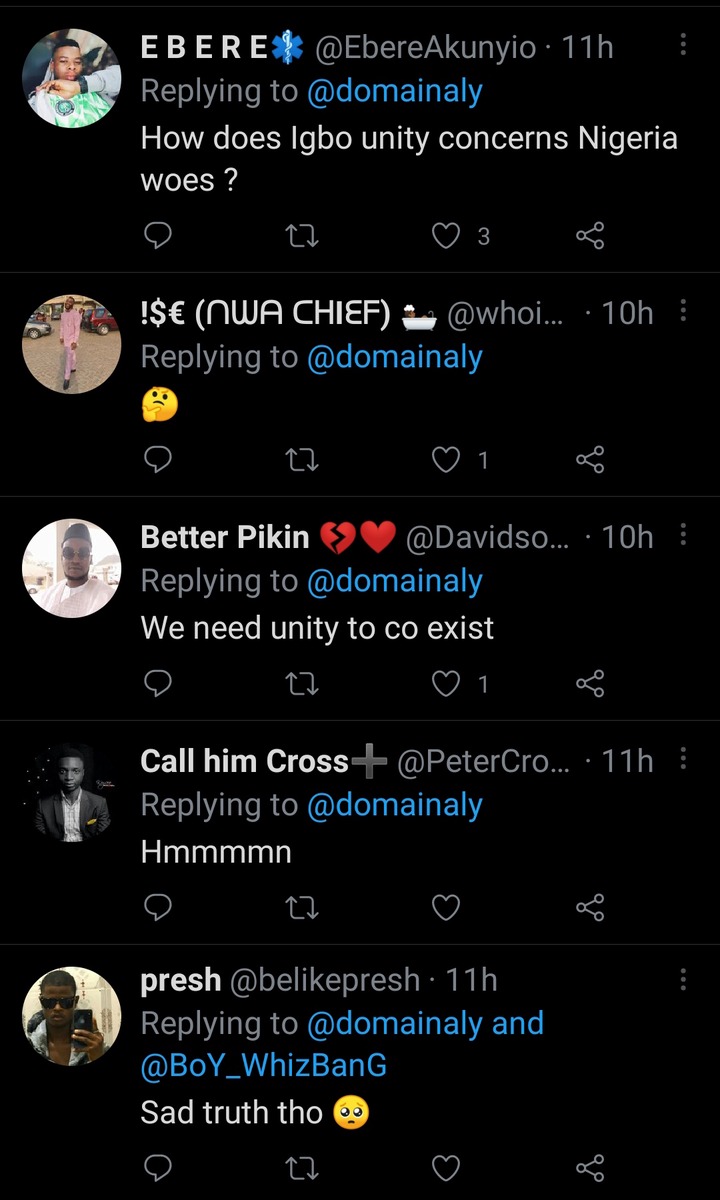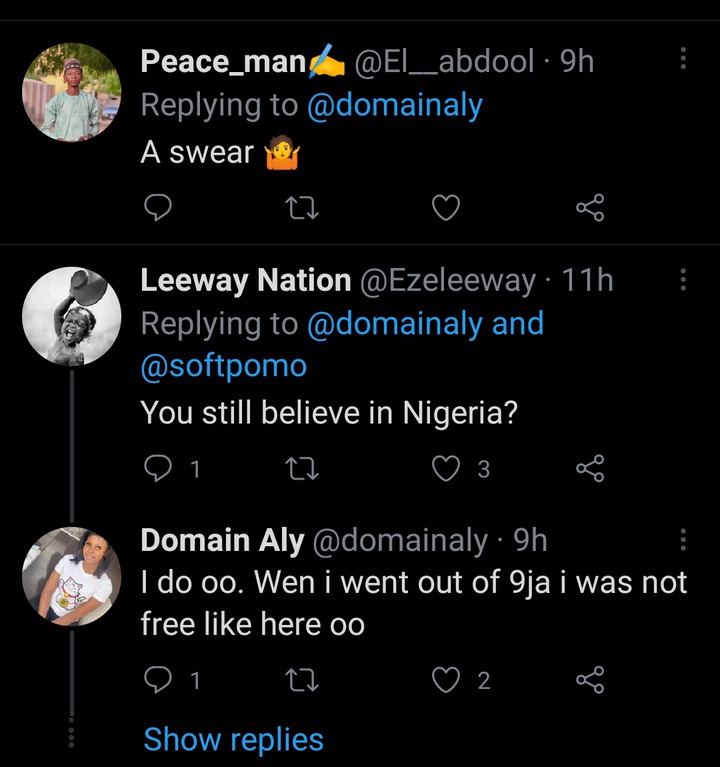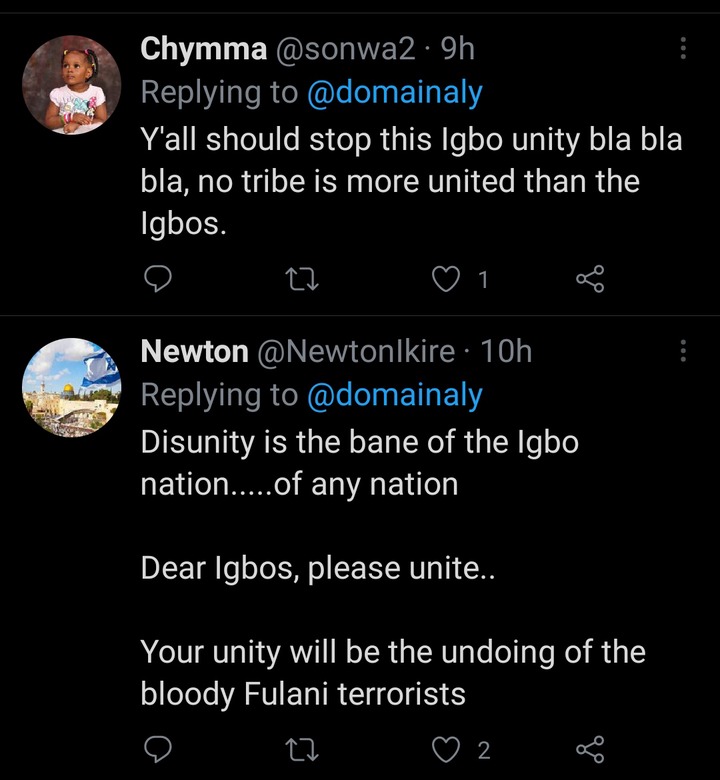 What do you think?
Kindly leave a comment and let us know what you have to say about this. Don't forget to share this, thanks.
Content created and supplied by: WoleOscar (via Opera News )