Bola Ahmed Tinubu has made another controversial statement during a public presentation in Abuja. The event was designed to appreciate Aisha Buhari over her impact on the Nigerian political scene. Many might question why the First Lady deserves to be honoured despite spending most of her time in Dubai.
Bola Ahmed Tinubu would be embarrassed after making another obvious error during his live presentation. Tinubu mistakenly called the wife of the President as "Dolapo Osinbajo". This is really unacceptable from a man who Nigerian is looking up to as the next President of the country.
Considering the fact that Tinubu was reading from the book, Nigerians have criticised his handler for making such mistake. However, we really can't say if the mistake came from the person who drafted the speech. Tinubu could possible have read something else out.
Former Minister of Aviation, Femi Fani Kayode was quick to react to the situation. According to him, Tinubu needs to change his handlers because it's getting embarassing for him. Two unacceptable mistakes in the space of one month. He said: "This is getting embarassing. Where are Tinubu's handlers?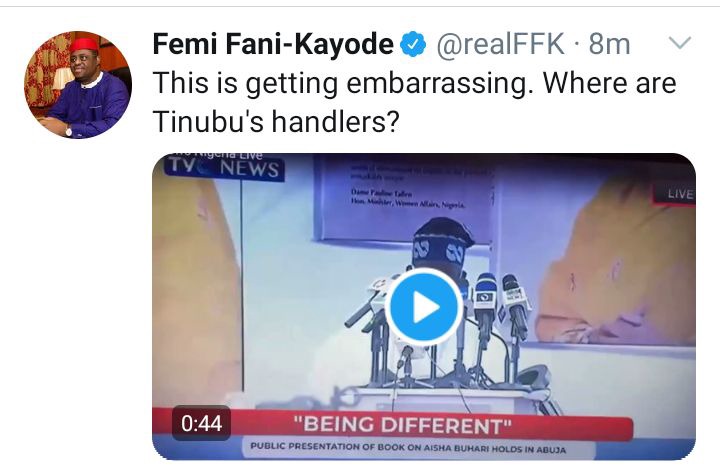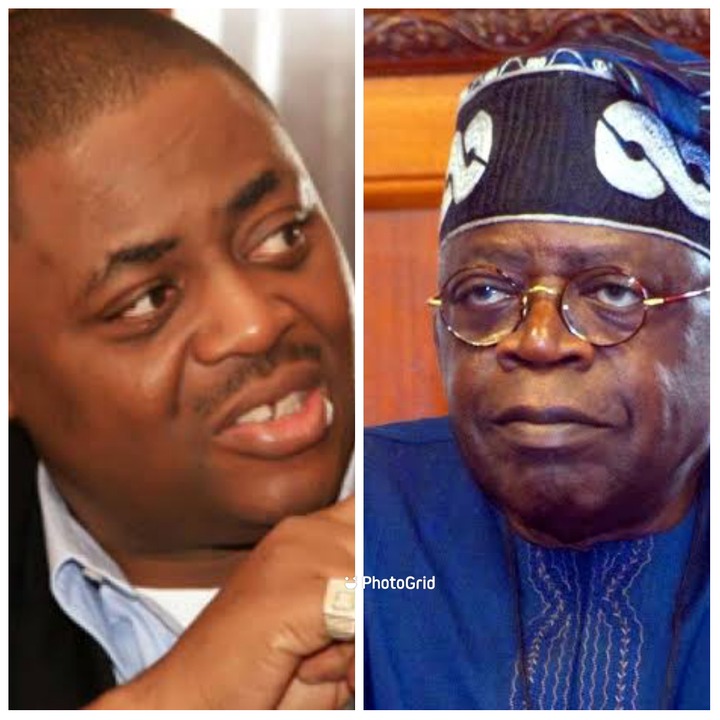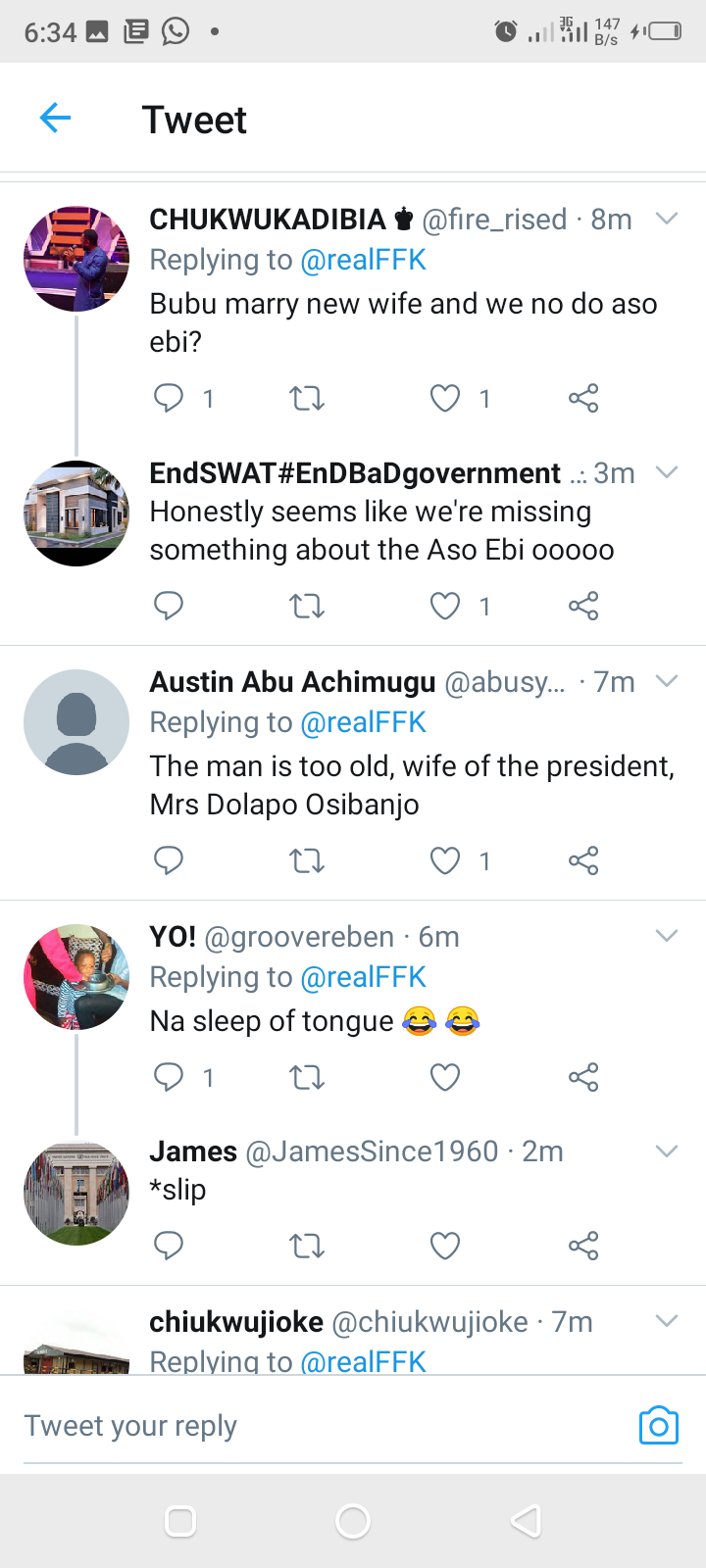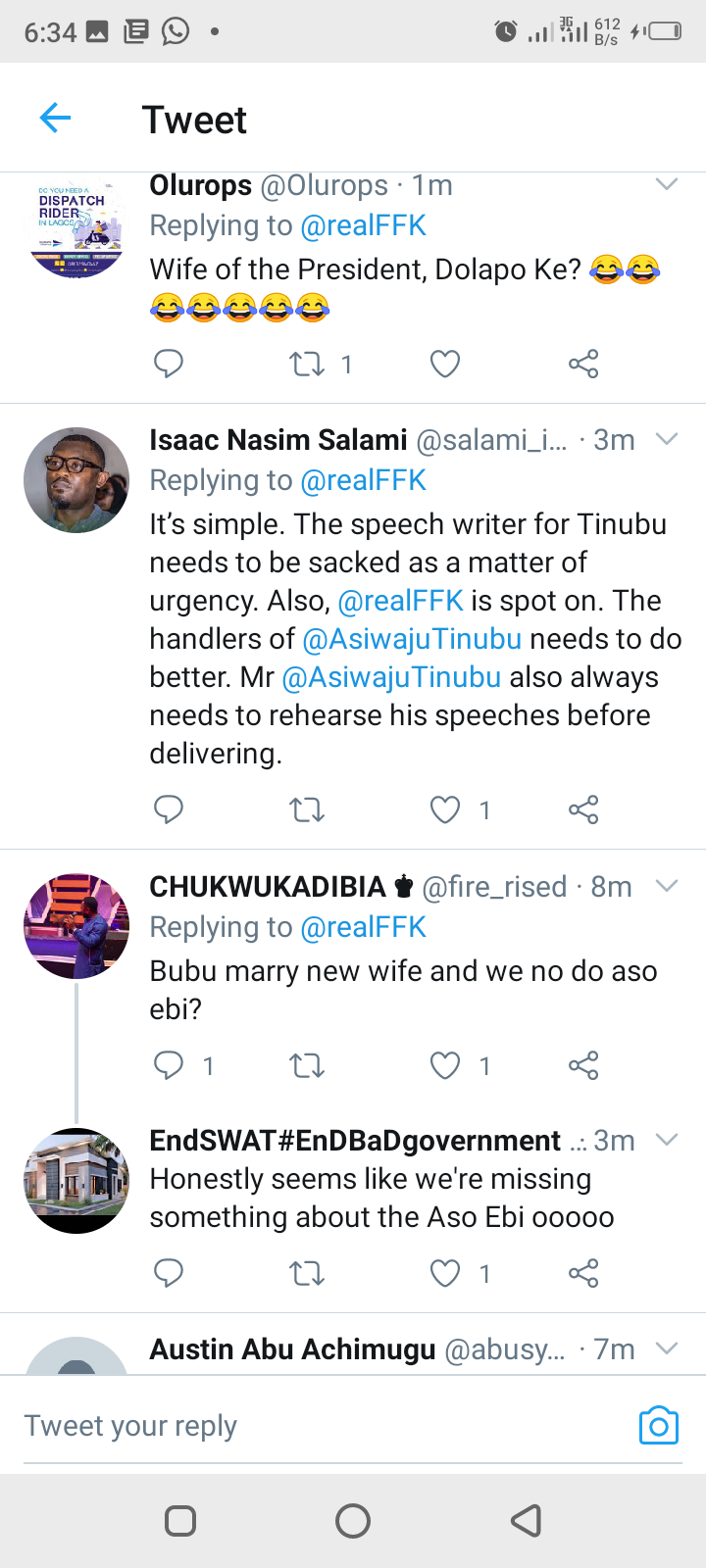 Content created and supplied by: Newslove (via Opera News )