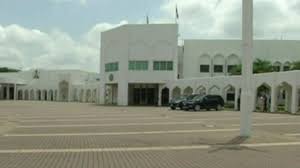 There are more to the Nigerian Renaissance that needs to be dealt with, which should inform who Nigerians should elect as their next President from 2023: the major among these needs is our very bad leadership architecture, by which the leadership of the country operates, and has been operating to drive the continued devaluation of the very Motto of our constitution as a people. Our Motto says: unity and faith, peace and progress. We are still very far away from the finishing line.
It is my sincere opinion that for Nigeria's 2023 Presidency, we need to embrace an elderly wise man who has left indelible marks upon our politics, for our next leadership role. This is because leadership is not found in physical energy, muscular might, strength of morals, or even academic excellence.
Politics, all around the world, needs a wise, experienced and tolerant man to facilitate leadership. Leadership is the bequeathal of Wisdom. Bappu Mahatma Ghandi began to lead the Indian Revolution, until India became an independemt country in 1948, when he was 70 years of age, in 1929, and died 19 years after leading the struggle to keep an Independent India, leading independent India a year after the realisation of his struggle.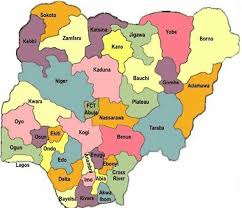 I wonder whether those angling to rule this country from 2023 knkw and have seen the true state of the Nigerian nation. Is there any among them who is deep enough to know that the politics of this country, which has claimed so many lives in recent years, does not need a President who is educated, intelligent, exposed, with experience in business, is wealthy, etc, all of which most of them, who seek the Presidency, have.
Nigeria's next President must also have the sense of the urgent need for the change in what informs the direction of our politics generally, and to straighten out any crookedness against fairplay in leadership, especially if he, the President, must emerge from my political party, the APC.
The first pursuit that the APC targeted after it was set up was to take power at the centre, and the man who was elected, was not marked out as a matter of any of the qualities mentioned above considering how some Nigerians see him, but he was needed because he has shown to be able to pool and pull good electoral votes, to make the goal the party set to score, to be available for scoring.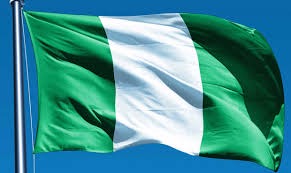 We would have entertained anarchy today if there was no politician on Nigeria who read the political atmosphere and designed the map that toppled a ruling party without any crisis. Such a man who drew up such intelligent game plan and nursed it to success should be trusted with leadership. Democracies in African are toppled through coups, or guerilla warfare. This man achieved a change in the politicalmparty administrating Nigeria by a rare intelligence.
I am not asking anyone to trust my judgment, I am asking that people should understand what informs the position I take in Nigeria's politics and what informs my unshaken persuasions, at least, I should be trusted that I am not stupid. Nigerians should make efforts to know what informs this position, because legally, we should know a thing or 2, about the man who led us against the ambushes of war, and landed us in our 4th transition in the deepening of our 4th Republic.
My politics is philosophical, it is representative of the effectiveness and effectualness of politicians in our political play fileds. One man stands tall among them: he is different, he holds no political.office, he is not even in the political space, but he matters to our politics. He has been 14 years out of office and he still welds powers that are respected even by the sitting President. We are talking about politics with a backview on how far we came with military rule in this country.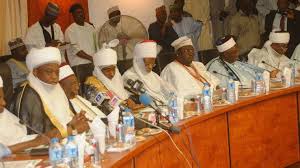 There are people who kept our political struggles, this time around - looking beyond the military. Lets look around us, we will see the people that made it happen: both with the struggle to restore democracy, and the sustenance of our opposition struggle. There are people that are gifted in leadership. We can only fear their personality. I am a victim of such exclusion myself. I know the pain. A true leader must not be liked at all, because he is focused and goal-scoring.
Just like our gifts from God, Kathryn, we must realise that the gifts of God are without borders and God takes no human permission to dish them as he desires. He causes the rain upon the good and the bad. God can use anything for his purpose. He has shown, in the Christian scriptures, that he could use stones, talkless of a moslem-man.
If we are talking about Asiwaju Bola Tinubu, let us see this: he was the man who had the first dream for the APC, and worked out the success of his dream, but, unfortunately, found himself operating outside of that success he made to happen, holding no office, including the one he deserves as the Chairman of the APC Board of Trustees. He is not hungry for it. He holds nobody to ransome for it. This is one sure mark of a wise leader.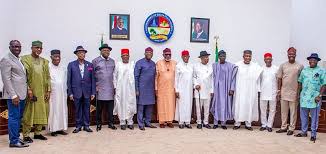 Discussing the Chairman of APC Board of Trustees has been a no go area for the APC leadership. They rather keep the post vacant vacant. That is about the longsuffereing of the man: others have taking theirs, but denied several others their own.
What must be done away with, for Nigeria to realised herself, is for us to desire the President who will redesign our leadership architecture. From the onset, we have been operating the "divide and rule" system of leadership. The governance principle the North learnt by/from British rule over them, while the South fought the Britiah. The Britiah logically arranged for the North to hold the power thatbrukea through the "divide and rule" framework.
This is why Nigeria's leaderahip is a far cry from good governance and Democratic participation. This is why some people have sworn to be thorns in the Asiwaju's flesh. Keeping that status quo is what the North will not negotiate; but this is Nigeria.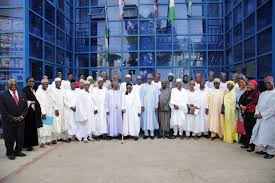 No Southerner can rule Nigeria without the direction of the North. Whosoever is brought out from the South to rule must rule under the North in governance. In the another, one man made the difference, Turaki shehu Musa Yar'Adua, and only one man remains who learnt good ways at his (Shehu's) feet. The North fears this man's Presidency, and so they sell stories about him that ignorant people beleive
True leaders dedicate their lives to the people they rule. Few Nigerian leaders can attain that mark. But majority pf our pitical leaders came per chance: some became politicians because politics was all they had to do. This is the reason why the mediocrity of the "divide and rule" leadership strives. The "divine and rule" principles allows a people to be beaten into shape. Even the Police who should protect citizens, abuse them, and extorts from them.
An intellectual cannot help Nigeria at this time, only a very daring man can help us. Our politics is overwhelming, those who rule us the weapon of lack against us - they allow us to feel the lack, then they hand us pinches of food because they must keep you alive for them to rule over us.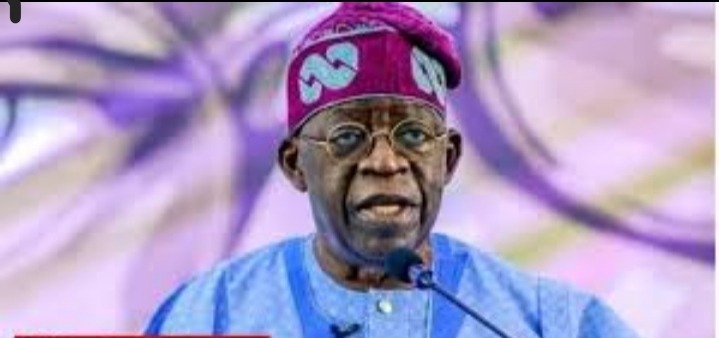 Only a persuasive man can get Nigeria out of her present grave. We will talk about Asiwaju Bola Ahmed Adekunle Tinubu at the right time. If we do not get it in 2023, then it will be "Goodbye Nigeria!". The insecurity in the North has no explanation. This is why our leadership architecture must change from 2023.
Content created and supplied by: IniMorgan (via Opera News )
Opera News is a free to use platform and the views and opinions expressed herein are solely those of the author and do not represent, reflect or express the views of Opera News. Any/all written content and images displayed are provided by the blogger/author, appear herein as submitted by the blogger/author and are unedited by Opera News. Opera News does not consent to nor does it condone the posting of any content that violates the rights (including the copyrights) of any third party, nor content that may malign, inter alia, any religion, ethnic group, organization, gender, company, or individual. Opera News furthermore does not condone the use of our platform for the purposes encouraging/endorsing hate speech, violation of human rights and/or utterances of a defamatory nature. If the content contained herein violates any of your rights, including those of copyright, and/or violates any the above mentioned factors, you are requested to immediately notify us using via the following email address operanews-external(at)opera.com and/or report the article using the available reporting functionality built into our Platform See More