The Nation Newspaper 
Gunmen abduct three traders, motorcyclists in Taraba  
PDP, APC differ on campaign funds  
Army redeploys 34 Generals, others in another shakeup  
Fears of dramatic rise in COVID-19 cases heighten  
4.48m apply for N-Power's 400,000 jobs  
'With Ize-Iyamu Edo will be in safe hands'  
Magu's troubles: The state of play  
PDP excited by 'mass defection' from APC  
Private schools' owners to Fed Govt: we are ready to resume  
Lagos decries doctors' warning strike as insensitive  
Long road to prison decongestion  
Bayelsa residents comply with face masks order  
Driving traffic for carriers  
PTF: Airborne transmission of Coronavirus possible  
ANALYSIS: Ajayi, Ondo House and burden of impeachment 
35 doctors test positive in Kwara  
Celebrating Wole Soyinka at 86  
Tackling gridlock in Lagos  
Magu an orphan  
Magu's office searched by detectives  
Fears of dramatic rise in COVID-19 cases heighten
'A SAN paid me N10,000 monthly salary'
Edo poll: APC, PDP set for another epic battle
Intermodal transportation: The Lagos alternative.
Evil politicians want me dead, says Abe
Primaries: Jegede, Ajayi, Okunomo battle for PDP delegates
APC chieftain faults George's claim on Tinubu
Rodgers slams 'poor' Iheanacho
Napoli President doubts Osimhen for pre-season
Sports minister hailed over planned sports return
City to spend £150m on transfer after CAS ruling
Okoye joins Sparta Rotterdam
Eagles face crowded schedule
Unclaimed dividends rise to N158.4b
Coronation Research to unveil report on investment
UBA introduces Naira Credit Card
Generator smoke kills three kids in Delta
Pa and Ma Salawe for burial Friday
Police won't name killers of One Million Boys leader.
Punch News
School reopening confusion: Ministry lists guidelines, omits resumption date
NFIU submits report on Magu's forex transactions to panel
As President I didn't pursue personal interest – Obasanjo
How Wadume was rearrested after Balarabe's soldiers aided escape – Witness
Police deny killing of Ibadan One Million Boys' leader
IPPIS targetted at violating university autonomy – ASUU
Court convicts man for defrauding American of $2,500
Lagos hoodlums attack man, steal money for surgery
Service chiefs haven't disappointed Buhari, Nigerians –Buratai
Boko Haram: Army repels attack on Barracks in Maiduguri
Ekiti APC splinters into factions as leaders fight dirty
The movie is entitled or the movie is titled?
Lagos urges doctors to end strike, resume work
COVID-19: Govt to ban some countries from Nigeria
UFC: Usman earned $.6m after Masvidal win
Puncturing some falsehood about South-East and South-West
APC govs, leaders meet today, plan funding for Edo, Ondo polls
COVID-19, conspiracy to create global panic, says Okotie
Cultist jailed 20 years for raping FUOYE undergraduate, friend
Court convicts man for defrauding American of $2,500
Rape: UNILAG alumnus knows fate August 17
Man, 48, nabbed for defiling three-year-old girl in Nasarawa
Oyo NSCDC arrests eight suspected motorcycle thieves
Rivers DPO accused of burning youth leader's family house
Teenager remanded over Ekiti carpenter's murder
Ocean surge threatens Akwa Ibom community as NDDC abandons embankment project
Banks to place chronic loan defaulters on watch list
Nigeria earned $206bn from oil in five years – OPEC
CBN bans forex for maize importation
More males died in Lagos between Jan and June —NPC
COVID-19 patient used over 60 cylinders of oxygen — LUTH
StarTimes wins LaLiga broadcast rights
Oyo NSCDC arrests eight suspected motorcycle thieves
Boko Haram demands N20m to free blind IDP's daughter, niece
Visitors must go into 14-day isolation, Rivers insists
FG vows to halve Internet cost by 2025
20 Nigerian women's teams receive $194,030 FIFA fund
Emir deposed by late Bayero reappointed Kano monarch
'60 Kwara, Ebonyi health workers have tested positive'
Minimum wage: Don't go on strike, NHRC begs workers
Court stops NNPC cooperative new leaders
3,600 rape cases recorded during lockdown, says minister
Police intercepts 10 AK-47 rifles, illegal drugs in Taraba
Flood: Ogun warns against blocking waterways
Okoye joins Sparta on two-year deal
Impact of prostate cancer on families
Vanguard News
I was gang-raped by herdsmen, offered blood to drink as water — Kidnapped victim
Day 6: Panel quizzes Magu on N700m training fund
Lagos begs striking doctors, explains 'disengagement', allowances, others
In Niger: Man, 60, lures 8-year-old girl with N100, rapes her
COVID-19 cases in Nigeria increase by 595; 4 deaths
COVID-19: One in 4 calls we receive is hoax — NCDC chair
raping
Man taking shelter from rain rapes 13-yr-old girl in her mother's shop.
NAPTIP rescues 107 human trafficking victims at Kano airport
Glee actress, Naya Rivera's body found in lake Piru
Magu probe: Panel quizzes 3 EFCC operatives
Lagos Govt urges striking doctors to return to work
Yoruba is the glue holding Nigeria together — Olu Falae
Unclaimed dividend rises 32% to N158.4bn
Boko Haram,
Cross River: How Ayade can surpass Duke, Imoke's achievements — Eteng, APC chieftain
Reps query NDDC MD over N90.4bn extra-budgetary spending, 150 abandoned projects
Bandits kill 24, burn houses in Kaduna
BREAKING: Ex- NDDC Director, Adjogbe, escapes assassination in Delta
NDDC controversy: Presidency, APC culpable — PDP
Oil workers draw a battle line with FG over import-driven deregulation
NDDC: Akpabio, Nunieh in war of dirty words
herdsmen.
Malami denies purchasing N300m mansion for son in Abuja
P&ID: Nigeria seeks more time to appeal $9.6bn award
Kidnapping: Court admits six guns recovered from Wadume into evidence
Stampede, as police nab 40 Lagosians for not using face mask
COVID-19: FG unveils 52-page guidelines for schools reopening
FG inaugurates governing boards for 13 varsities
End game: Banks now to seize defaulter's funds in other banks
COVID-19 cases in Nigeria increase by 595; 4 deaths
[ICYMI] COVID-19: Lagos records 12 deaths within 24 hours
Russia claims completion of COVID-19 vaccine trials
Beijing cleared of COVID-19 high-risk areas
Nigeria treated, discharged 13,447 COVID-19 patients
Yoruba is the glue holding Nigeria together — Olu Falae
Thisday News
Boko Haram's Attempt to Seize Army Barracks in Maiduguri Fails
P&ID Contract a Scam, Can't Stand, FG Tells UK Court
Panel Quizzes More EFCC Directors as Magu's Interrogation Enters Day 6
I Slapped Akpabio, Says Ex-NDDC Boss, Nunieh
FG Releases New Guidelines for Reopening of Schools
Group Launches Campaign Website for Ondo Gubernatorial Aspirant
Court Dismisses N5bn Libel Suit against THISDAY, Diamond Bank
Okonjo-Iweala: How I Tackled Corruption, Saved Billions of Dollars
Group Launches Campaign Website for Ondo Gubernatorial Aspirant
Okonjo-Iweala: How I Tackled Corruption, Saved Billions of Dollars
Mustapha: FG Implementing Policies to Promote Accountability, Transparency
FG Urged to Consider Niger Delta Indigenes in New Marginal Oilfields...
COVID-19: BoI Strategises for Hard-hit Sectors
Kyari Tasks New PPMC Board on Energy Sufficiency
Lagos, Ogun Laud Investment One on Face Mask Donation
AfCFTA: Nigeria Needs Digital Infrastructure for Effective Competition
EDO: BATTLE FOR GOVERNMENT HOUSE
Time to End Corruption at the NDDC
Sun News
2023: APC South East youths want president of Igbo extraction.
Ondo guber: PDP protests manipulation of delegates' list, calls for Ajayi's disqualification
Fire guts World Trade Centre in FCT
Security seals Magu's offices
Lagos hospitals paralysed as doctors strike begins
Reps grill NDDC boss over N 90.4bn extra-budgetary expenditure, 150 abandoned projects
Airport re-opening: FG reduces passenger arrival time to 90mins before flights
Nigeria inaugurates 2nd Voluntary Review Report on SDGs
COVID-19: Osun gov't eases lockdown in 4 LGAs
Nigeria records 595 new cases of COVID-19, total jumps to 33,153
Lagos Govt urges striking doctors to return to work
Shake-up as Army appoints new GOCs, Corps Commanders, others
Ondo 2020: PDP constitutes LG Congress Committee for primaries.
2023: All eyes on NASS over Electoral Act Amendment
2023: APC South East youths want president of Igbo extraction.
Edo 2020: Edo APC launches media council
Anxiety in Bayelsa as Supreme Court hears suit on PDP primaries
CBN moves to ban importation of maize
ABCON urges FG to suspend in tax, tariff increases
COVID-19: Union Bank doles out N15m to innovative customers
FCMB, SME.NG , WFW Group urge women to lead in driving growth
Post COVID-19: Sterling Bank boss urges operators, regulators to collaborate for growth
Tribune News 
NDDC stalls Senate panel investigation on alleged sacked staffers
Parents have started asking us for a refund of their children's WAEC exam fees ' Private schools
Ode to the astute statesman, Aminu Adisa Logun!
Chihombori-Quao: A female leader unifying Africa, Africans in diaspora
Daily Independent News 
UN Report Says Pandemic Could Push 132 Million People Into Hunger
Plateau Assembly Divided Over Tenure Elongation Of Council Chairmen
Soyinka At 86: Stakeholders Push For Accurate, Relevant Data
The Herald News 
Boko Haram Storm Maiduguri, Attack Military Barracks
COVID-19 might be airborne-NCDC
Mompha: EFCC Presents Witnesses Against His Collaborators
Obasanjo: Why I didn't pursue my personal interest as President
Daily Trust News
Delta governor, wife recover from COVID-19
Reps grill NDDC boss over extra-budgetary spending
Nigeria yet to implement OPEC oil cut agreement – FG
Aisha Buhari seeks special funds to stop malnutrition
Twenty years in ruins, Jos-Kaduna road to get facelift
WAEC awards 3 girls as overall best students in Nigeria
WASSCE: We can't decide for private, state schools – FG
Private school owners ask FG to reverse cancellation of WASSCE
Magu appears before panel again
Fire guts World Trade Centre in Abuja
Nigeria treats, discharges 13,447 COVID-19 patients
Ondo poll: Why Tinubu's loyalist, Abraham was disqualified
Anambra 2021: Ekwueme's wife, women group want Soludo to run
Speaker assures Gov Sule of good working relationship.
Chiejine wants female players discouraged from going abroad for peanuts
Man United miss top four chance after 2-2 draw with Southampton
Brother of Tottenham's Aurier shot dead in France
Daily Trust economists seek bailout for private schools
'FEC to get Ibadan Dry Port's project compliance report soon'
Oil unions rue sack of workers, as NNPC clarifies position
Fire guts Abuja World Trade Centre
FCT minister gives palliatives to widows in Abaji
'We engaged in kidnapping because we needed money to cushion effects of COVID-19'
Guardian News 
How deputy governor stirs Ondo PDP's troubled waters
APC factions in Cross River remain in trenches despite interventions
Ondo APC delegates berate guber aspirants over name-calling
Lagos doctors protest against wage disparity, others
The Authority News 
Magu to account for missing ex-IGP Baloguns N2bn recovered loot
Capital markets unclaimed dividends hit N158.44bn
Gagarawa Substation ready for commissioning in 2 weeks Power Minister
FG inaugurates cttee to expand broadband penetration
Leadership News 
Ex Taraba Senator Kidnapped In Karim Lamido
Lagos Begs Doctors To Call Off Strike
Drive-In Live Theatre Ushers In New Era For Culture, Theatre ' NCAC
Soyinka Int'l Cultural Exchange Marks Its Digital Debut, 10th Anniversary
Sahara Reporters News 
602 Ex-Boko Haram Terrorists Prepare For Freedom After Repentance, Training By Nigerian Government
Evidence Indicates COVID-19 Might Be Airborne, Wear Face Masks, NCDC Tells Nigerians
#MalamiGate: Multi-billion Naira Properties Of Nigeria's Attorney-General Abubakar Malami's Family Acquired After He Got Appointed As The Minister Of Justice
Group Demands Probe Of Ekiti Governor, Fayemi, Over Alleged Fraudulent Ajaokuta Steel Company Transaction
Premium Times News 
Reps give naval chief seven days to explain unaccounted N11.5m
Coronavirus: Nigeria announces date for 5th evacuation from U.S.
How Nigeria has fared in rice production since 1999
The Cable News 
Boko Haram attacks military barracks in Borno
Nigerias COVID-19 death toll drops again lowest in two weeks
NCDC: COVID-19 may be transmitted through air
Dickson backs Ondo ambassadorial nominee with ties to Rivers
SPORTS NEWS 
Goal.com
Why Liverpool cannot relax in PL's final weeks
Misfiring Abraham's Chelsea future under threat
Man Utd blow crucial Champions League opportunity
Transfer LIVE: Chelsea eye Oblak as Kepa replacement
Klopp celebrates with Akinfenwa on WhatsApp
Conte: I will leave Inter if they are not happy
Maguire: We have improved on defending set plays
The €200m triumph: What Man City UCL win means
Spurs star Aurier's brother shot & killed
What missing out on Europe could cost Arsenal
Lampard admits Chelsea have a communication problem
'Man Utd always sign great players & need another winger'
Ebobisse inspires Portland Timbers to victory
'Guendouzi could play for Liverpool or Man City'
Hazard will bring a lot of success to Madrid - Martinez
Man Utd deserve Champions League spot – Matic
'Spurs are more tactical under Mourinho than Pochettino'
Chicharito still struggling with Galaxy despite scoring long-awaited goal
FOOTBALL FEATURES FOR TODAY 
ENGLAND - PREMIER LEAGUE JULY 14
20:15 Chelsea ?? Norwich City
ITALY - SERIE A JULY 14
20:45 Atalanta ?? Brescia.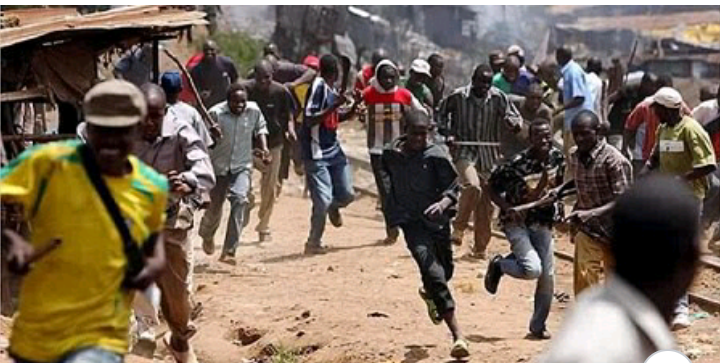 Content created and supplied by: Syndywritess (via Opera News )
Opera News is a free to use platform and the views and opinions expressed herein are solely those of the author and do not represent, reflect or express the views of Opera News. Any/all written content and images displayed are provided by the blogger/author, appear herein as submitted by the blogger/author and are unedited by Opera News. Opera News does not consent to nor does it condone the posting of any content that violates the rights (including the copyrights) of any third party, nor content that may malign, inter alia, any religion, ethnic group, organization, gender, company, or individual. Opera News furthermore does not condone the use of our platform for the purposes encouraging/endorsing hate speech, violation of human rights and/or utterances of a defamatory nature. If the content contained herein violates any of your rights, including those of copyright, and/or violates any the above mentioned factors, you are requested to immediately notify us using via the following email address operanews-external(at)opera.com and/or report the article using the available reporting functionality built into our Platform See More