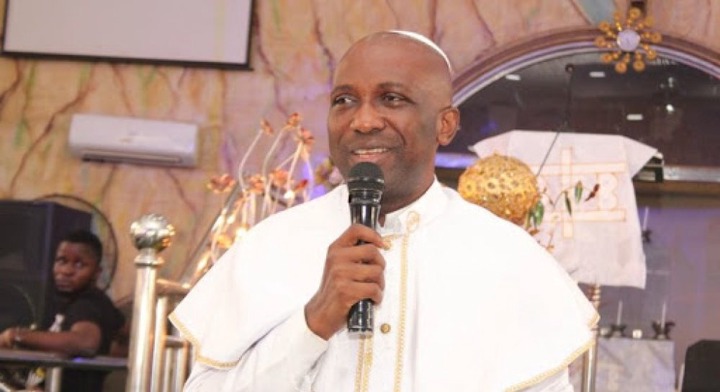 Two days ago, popular prophet, Primate Elijah Ayodele released a prophecy on Anambra gubernatorial election that will come up in November 2021.
The prophet who is regarded as the most accurate prophet listed some politicians who will not become governor in the state, and one of them is Senator Andy Uba.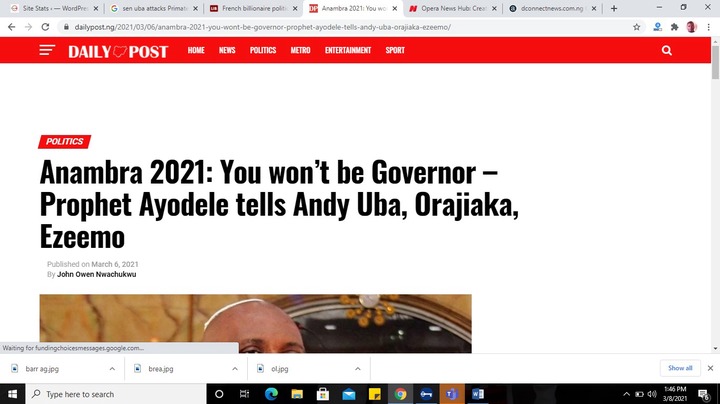 Primate Ayodele advised that those whom he mentioned should use their money to help the needy and less privileges because their ambition to become governor will not be realized.
As a result of this, the media team of the senator have attacked the man of God, and described his prophecy as doom. They said His prophecies don't come to pass, and they also some of the prophecies that didn't come to pass.
Among them include His prophecy on Bukola Saraki becoming the president of Nigeria, they stated that Primate Ayodele said Bukola Saraki will become nigeria's president in 2019.
They also stated that Primate Ayodele prophesied that the Presidential villa will be moved from where it is in 2020.
Meanwhile, it seems they have been reading the wrong thing because Primate Ayodele never said Saraki will become President of Nigeria. What he said was that If PDP chooses Saraki, they will win the election but they didn't choose him, and we all saw that PDP was disgraced in the election.
On the Presidential Villa, there was never a time Primate Ayodele said the Villa will be moved in 2020, He only said that it will be moved in the future. With this, one begin to wonder where the media team got these falsehood from.
With this, The basis of attacking Primate Ayodele is totally wrong because they are all false. Primate Ayodele is known for accurately prophesying the victory of Obaseki In Edo, Akeredolu in Ondo state, Joe Biden in USA, Gboyega Oyetola in Osun state, and many more.
In the write up, they said Primate Ayodele should have told them who the governor will become instead of stating some names, there should never be any reason for haste, Primate Ayodele will definitely reveal who the winner of the election will be, and it will surely come to pass.
The move to attack Primate Ayodele is very wrong for the camp of the Senator, instead of keeping quiet, seek for solution, seek God's face on this declaration maybe it can be upturned just as Hezekiah's death was delayed in the bible, they have chosen to continue to speak against God's voice in the popular prophet.
As an ardent reader of Primate Ayodele's Prophecy, I have come to realize that the man of God doesn't care about what anyone says about him, and that is why he will not respond, but of course, many of his readers might not even talk now till the election day comes, then we would see what will happen.
Content created and supplied by: ReligiousCritics (via Opera News )