Donald Trump has surely suffered a severe defeat from his top contender, Joe Biden. Electoral votes proved that he failed, Senators agreed that Biden won and Trump still insists that the election was allegedly rigged.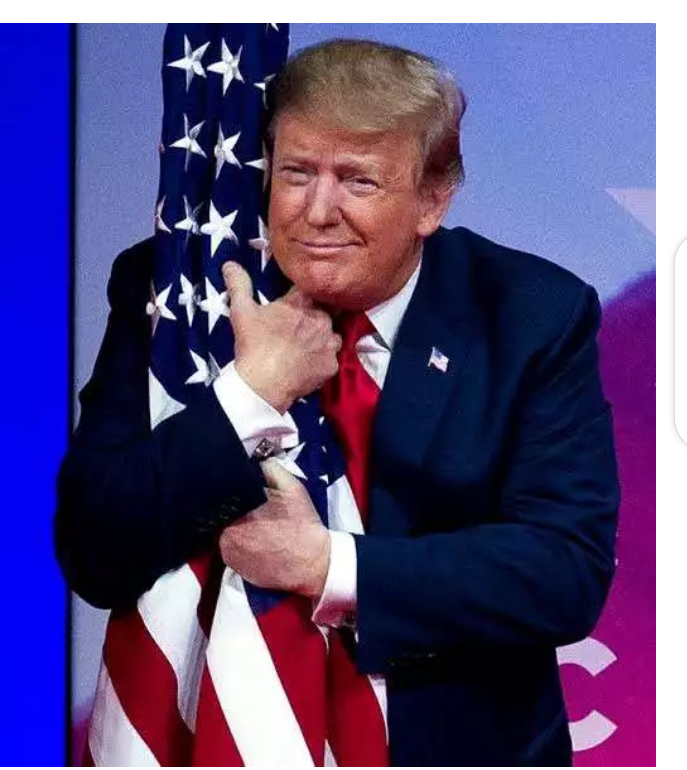 Such words proved that democracy in the world is becoming breached. Nancy Pelosi, a top Senator in the United States early today sent our letters of impeachment to Donald Trump. This further proves that he would possibly miss the next election is the Senate passes the bill, this was as a result of his speeches that led to the riot in the US Capitol days ago.
Femi Fani Kayode has reacted to the impeachment bill passed on Donald Trump. He mocked Nancy Pelosi as he said she has done her worst. He identified that nothing has been removed from Trump because he is still the President until 20th January, 2021. He concluded by saying that Trump will still run for the election in 2024.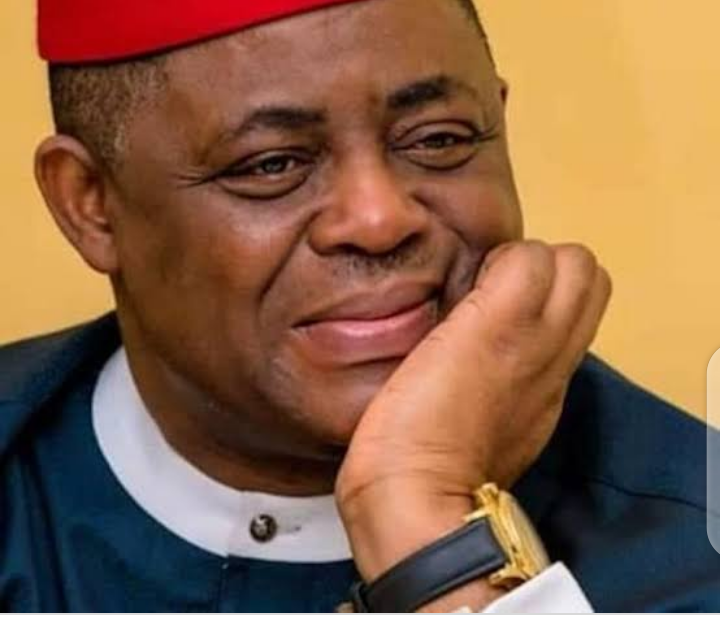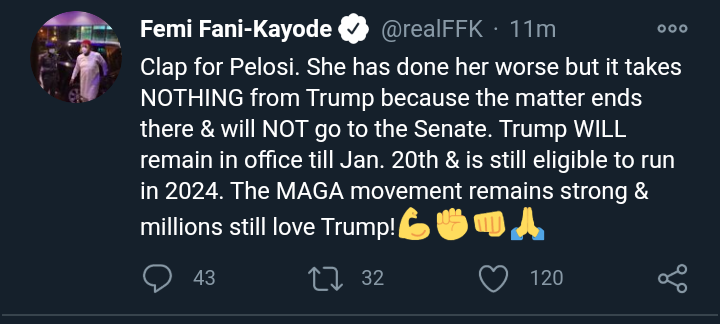 See reactions from Nigerians: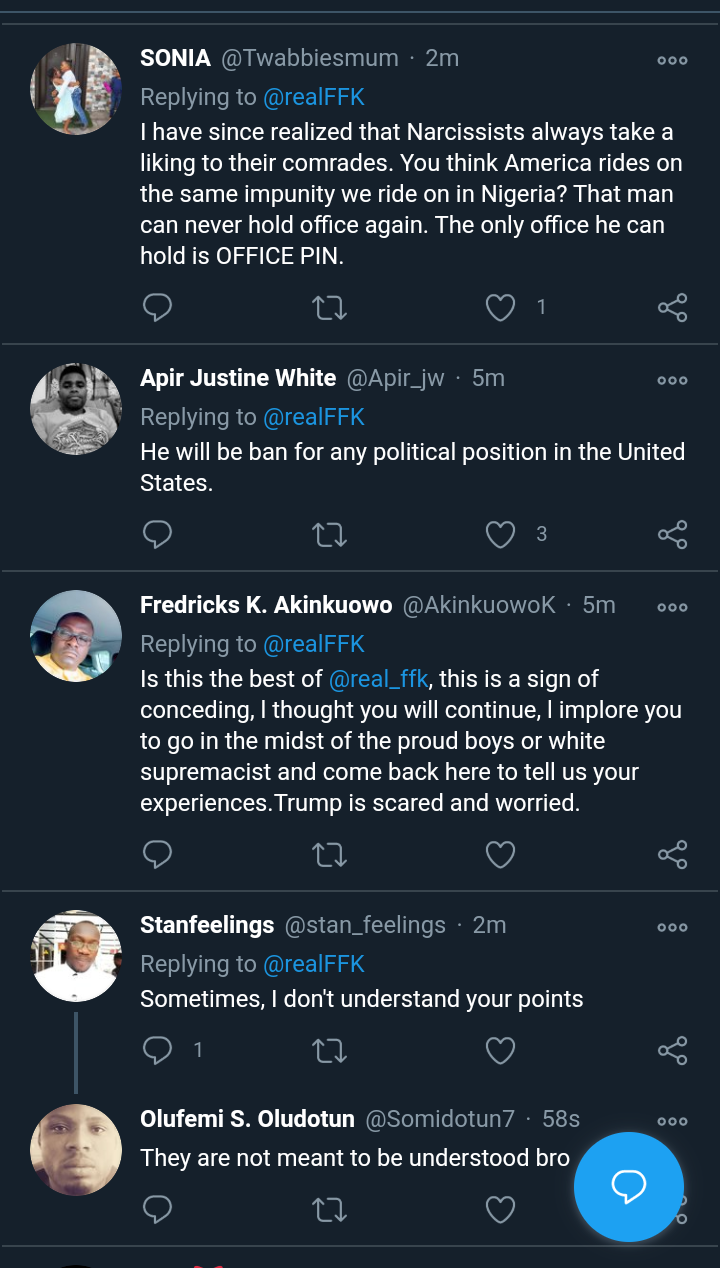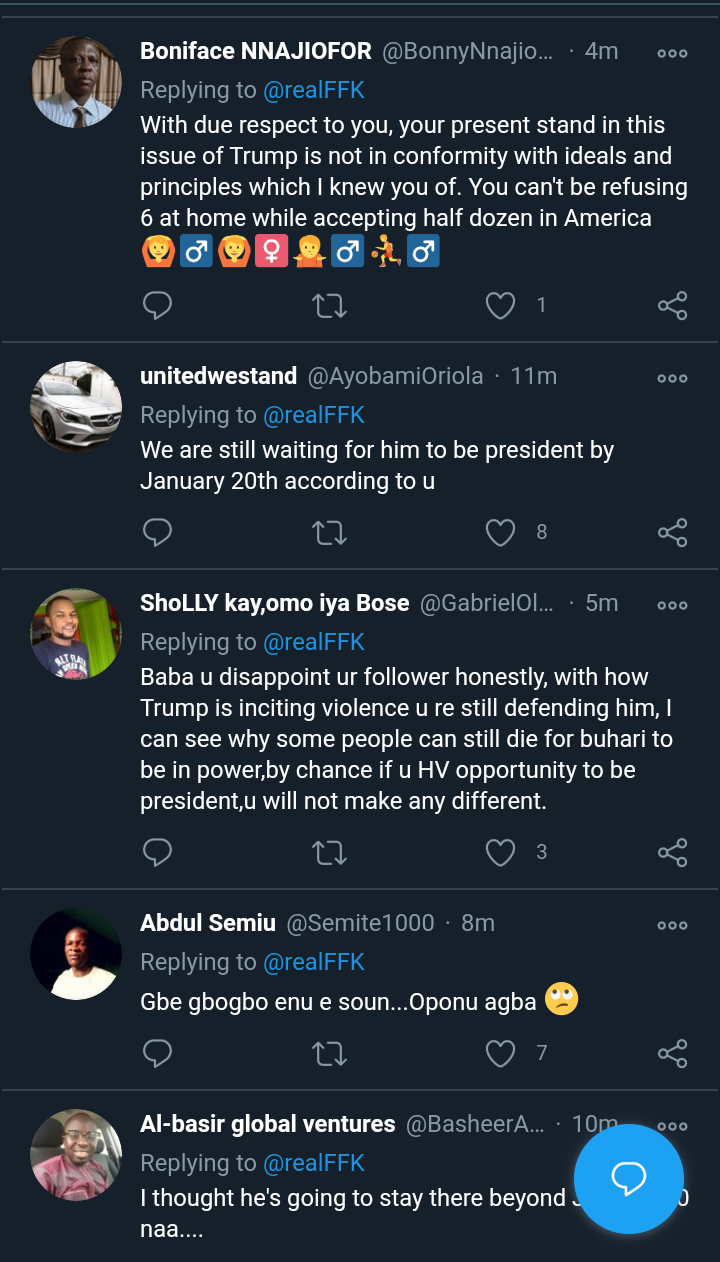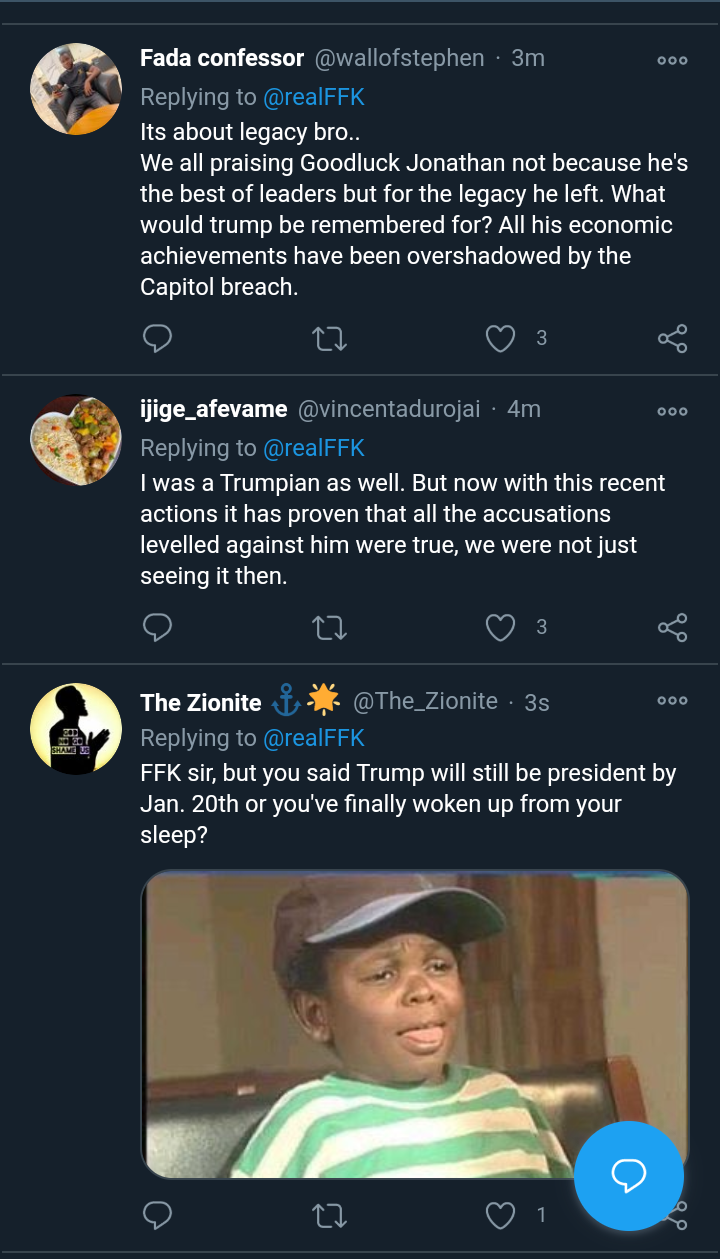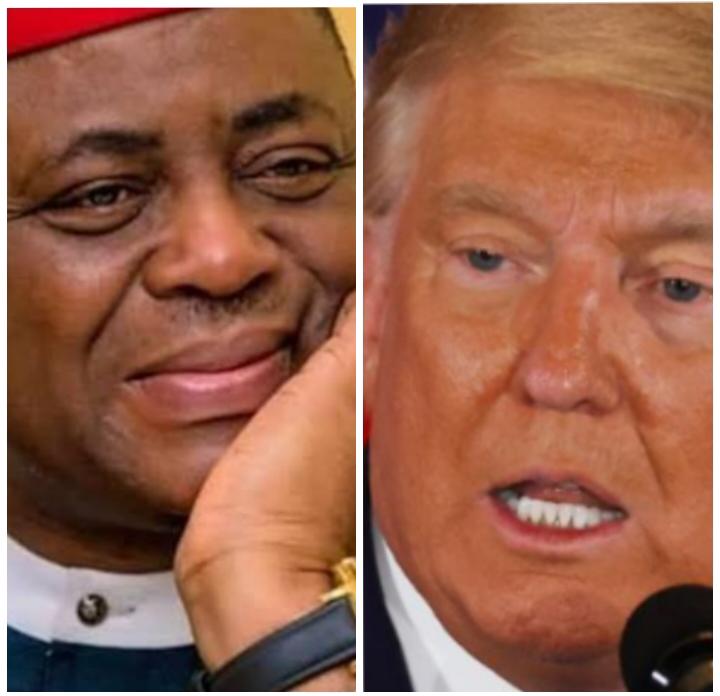 What do you think about this statement by Femi Fani Kayode? Will Trump return and be granted the privilege? Share your views below and don't forget to follow me for more interesting articles.
Content created and supplied by: Oluwaseyin5 (via Opera News )