The long silent battle between two factional People's Democratic Party candidates for the 2020 Cross River State Northern Senatorial District Bye-elections is becoming unbearable as opinion leaders from other political parties and Districts are already voicing out their opinions, all in negative matters.
A social commentator and public affairs analyst, Ekanem Essien in a short post on his official Facebook page, urged both Senator Stephen Odey and the right Honourable Jarigbe Agom to shed their swords and put the interest of the people above theirs.
He urged them to continue to live as brothers reminding them of the long relationship they enjoyed prio to the death of Senator Rose Oko early in 2020.
"My Candid advise to Senator Dr Stephen Odey and Rt. Honourable Jarigbe Agom Jarigbe,why they should play their politics and consider that there will be tomorrow.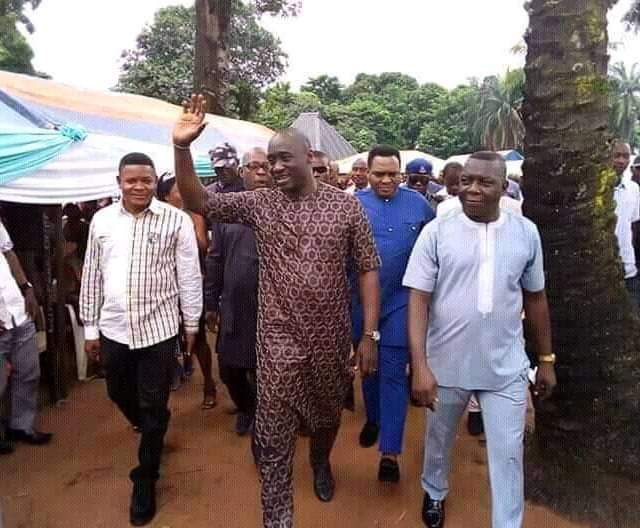 In 2014 during a preparation for 2015 general elections, the former President of Nigeria Dr Goodluck Ebele Jonathan made a very touching declaration in Eagle Square that " No Blood of Nigerians worth his ambition as a President ".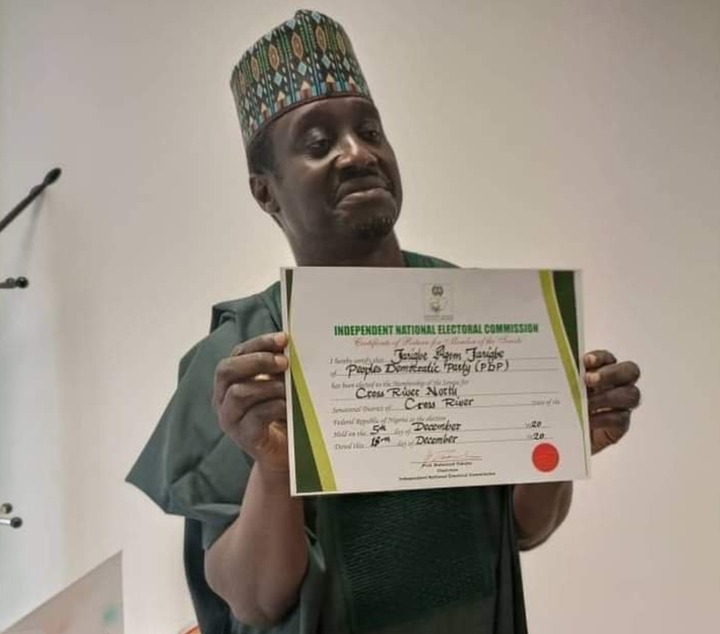 Today, the two brother has forgotten in a hurry of their yesterday and how cordial they were. They have allowed pride to overwhelmed and rule over their conscience and see themselves above future and interest of others.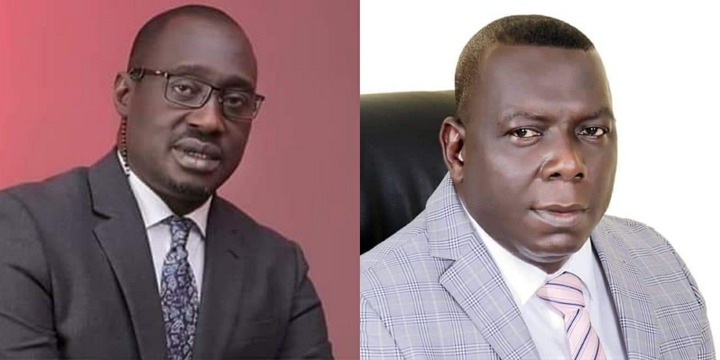 Both of them have refused to embrace peace simply because they so much trusted in their master's financial strength and connections They have so forgotten about collective interest of the good people of Northern Senatorial district, the People's Democratic Party and that. of Cross River State.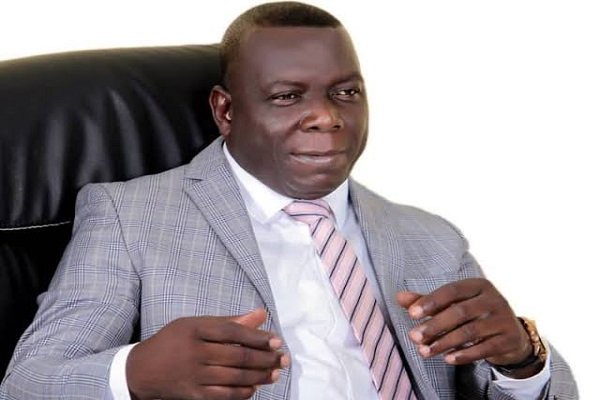 Today, Senator Stephen Odey and Rt Hon Jarigbe Agom Jarigbe are ready to sacrifice blood of their innocent supporters in that senatorial district only for their selfish reasons. In a brotherly disagreement of this nature,one must accept to bury his or her pride in order to allow peace to reign.
My question now is, does a common senatorial bye election deserve this protracted fights? Can't one person let go for the sake of peace and tranquility of that senatorial district and their constituents?
Finally, it is a shameful and very pathetic to see a long standing two brothers engaging in unending fight without recalling of their yesterday".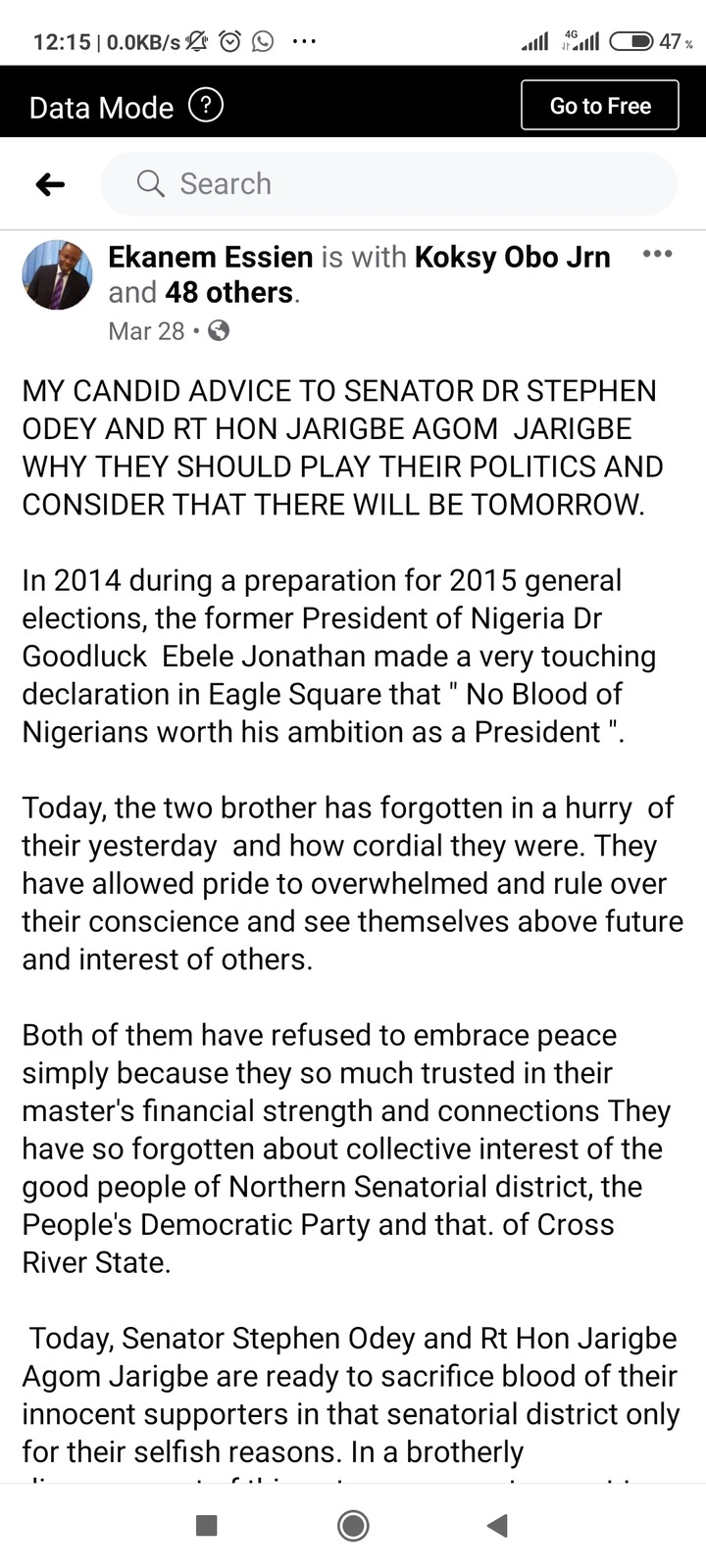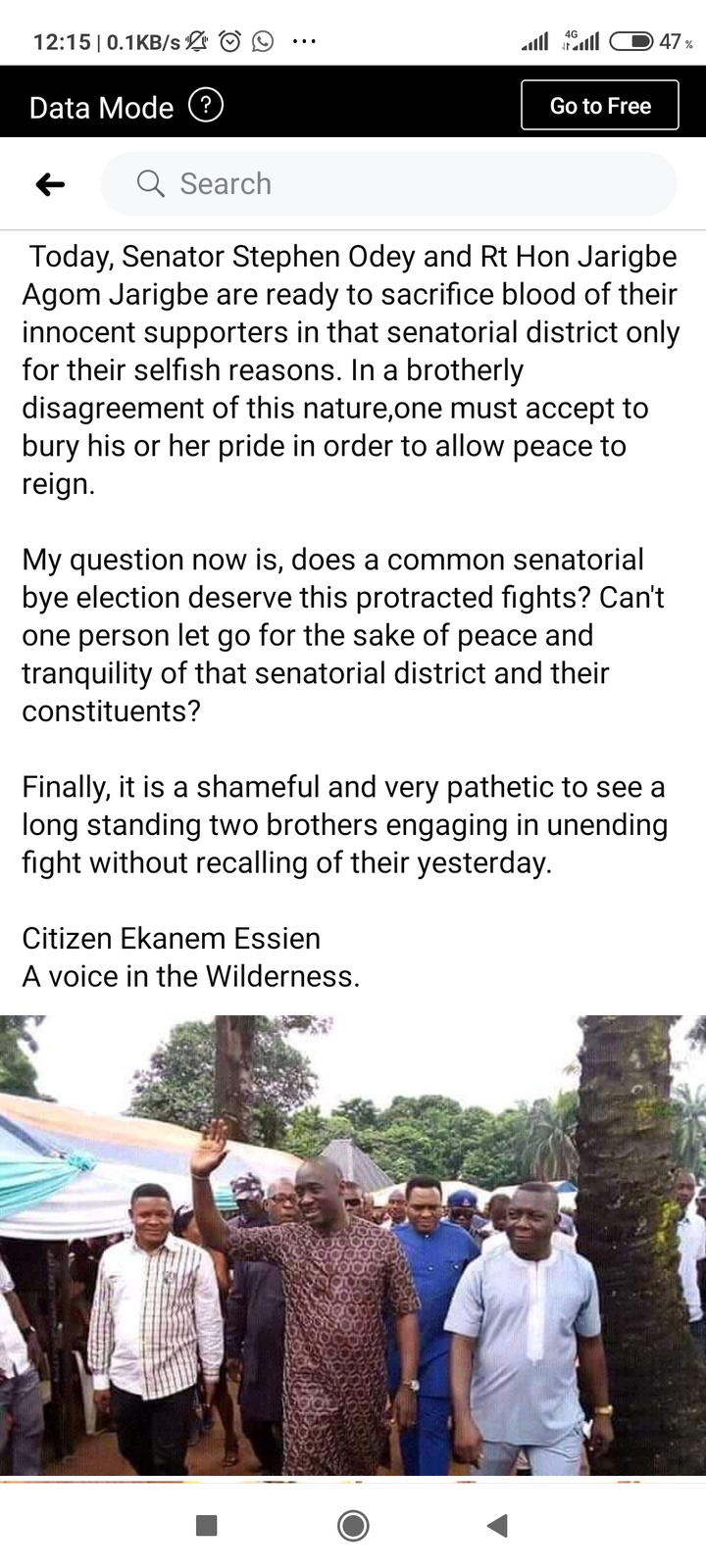 Content created and supplied by: CrimeNewz (via Opera News )