Only God can save Nigerian from all the current happenings in the country bandits, criminals, terrorist and even some unplanned events, fire incident, theft, sickness and so many more. See what happened to a Lagbus now in Maryland.
To make things easier, the government are now participating in some business and recall, Nigeria qoperate on a mixed economy. In lieu of that, the governor of Lagos state has designed a bus that will be used in conveying people from one place to another, it is faster and people loved to use it because it has it own route.
Just now, it is confirmed that one of the Public Bus meant for the government caught fire around Maryland inf front of LASU annex.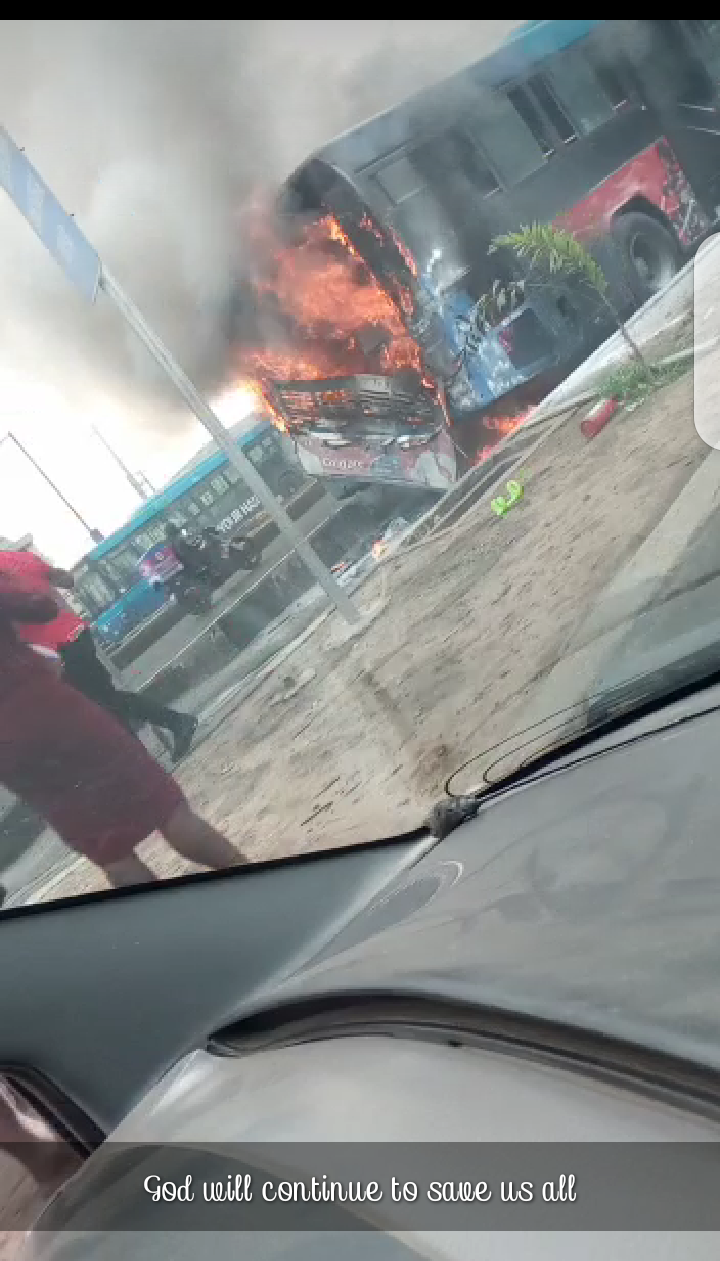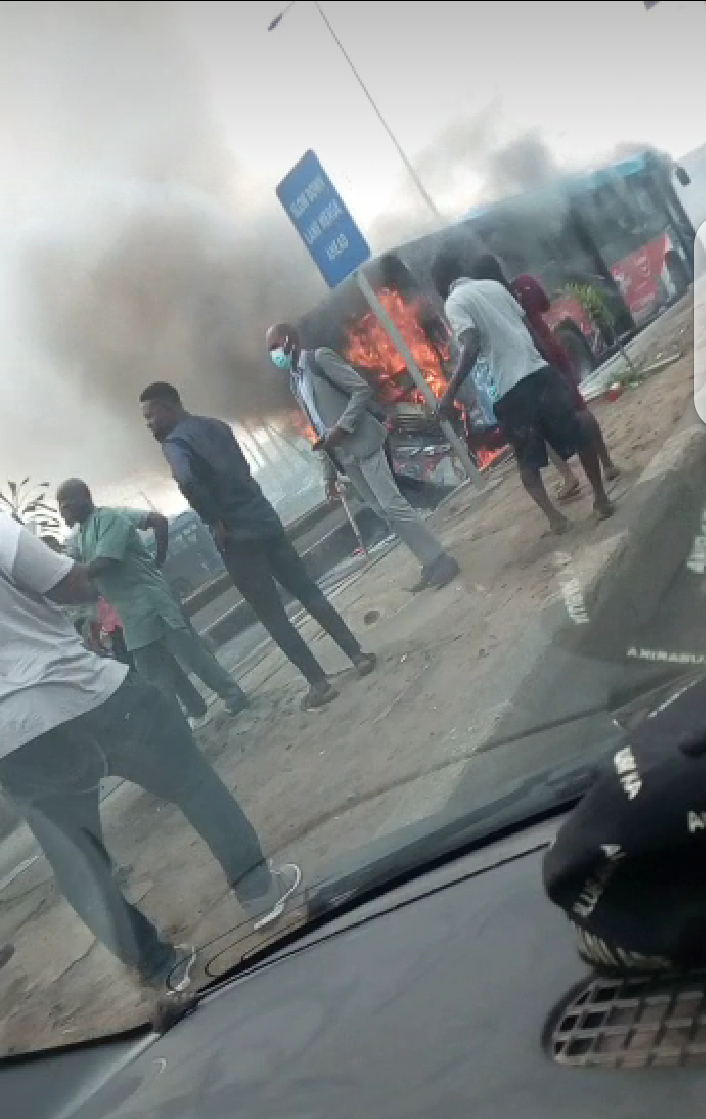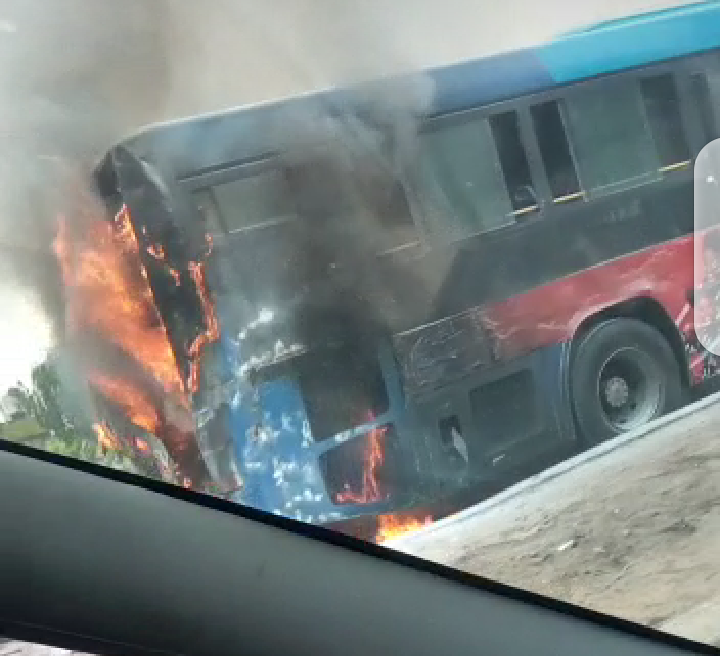 According to the video shared, people have gathered to put out the fire and as at the time that this news was drafted, the fire is still going up heavily, this is a general information,l to everyone driving around that axis, it is advisable to be careful while driving.
What led to the fire incident is not known, and till now there is no record of any injured victim or death.
This message is not meant to be kept, you might be saving a love by sharing this.
God will continue to protect us.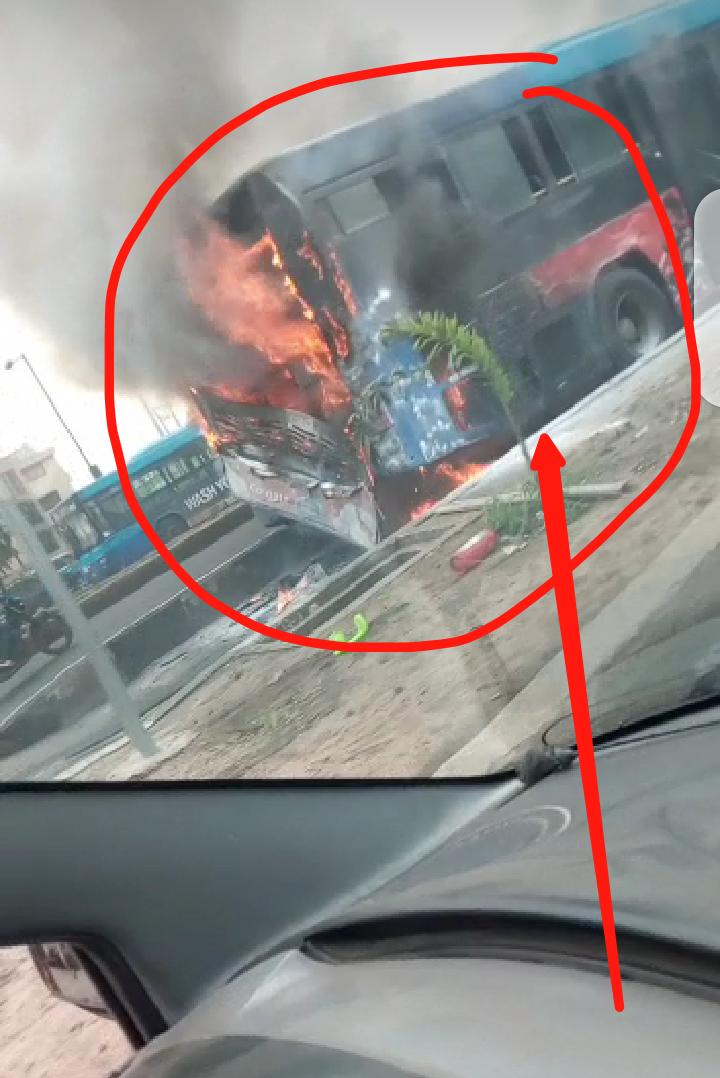 Content created and supplied by: Ade_write (via Opera News )