1) Insurgency: Army Chief Gives Troops 48-Hour Ultimatum To Clear Marte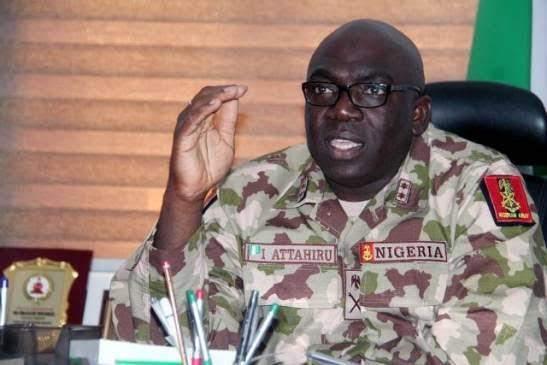 The Chief of Army Staff, Major General Ibrahim Attahiru has given a 48-hour marching order for the clearance of Marte and three other communities in Borno state.
Attahiru gave the order in Dikwa Local Government, the headquarters of the Super Camp 9 Operation Lafiya Dole.
"In the last few days we have had attacks in your Area of Responsibility: it is now high time we get back and fight through and support our forces ahead of you. Areas around Marte, Chukungudu, Krenoa and Kirta Wulgo must be cleared in the next 48 hours," he said.
"You can rest assured of all the support required in this very onerous task. I have just spoken to your Theatre Commander, General Officer Commanding, you cannot let this nation down. Go there and do the needful and I will be right behind you. Ensure you do your job, and do your job well.
2) Kagara Abduction: Gov. Matawalle Hints At Location Of Kidnapped Students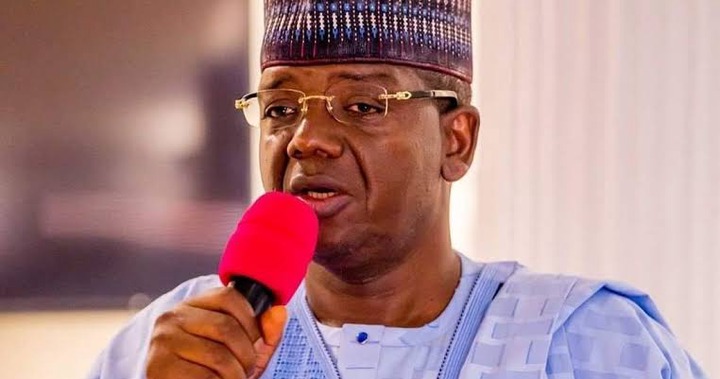 "As you are aware, the security issue needs more commitment from all stakeholders. We have two major problems of insecurity in the north with banditry and Boko Haram," the governor elected on the platform of the People's Democratic Party (PDP) explained.
"The security operatives are doing their best but we must all put our hands on deck to succeed. Another issue is that all the leaders who are stakeholders must come to terms with the challenges at hand and speak with one voice
3) Why Tinubu Should Replace Buhari In 2023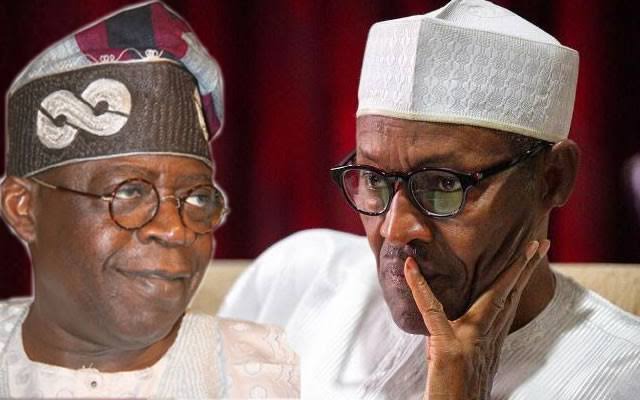 Senator Dayo Adeyeye has said the National Leader of the All Progressives Congress (APC), Bola Tinubu is the best candidate to succeed President Muhammadu Buhari in 2023.
Adeyeye, who is also the Chairman of South West Agenda 23 (SWAGA 23), said this on Sunday when his group visited the Palace of the Akarigbo and Paramount Ruler of Remoland, Oba Babatunde Ajayi.
The former lawmaker, who was a Minister of State for Works, said Tinubu remained the best from the South for presidency come 2023.
Senator Adeyeye said: "Tinubu is a good product that does not need any advertisement and he has contributed greatly to the growth and development of the nation. He is consummate democrat and progressive.
"We have three geo-political zones in the South, and all of them have the right to contest for the presidency. South West is interested to contest for the presidency in 2023.
"The person who can help us win this ticket is Bola Tinubu.
4) Matawalle: Why we forgive repentant bandits in Zamfara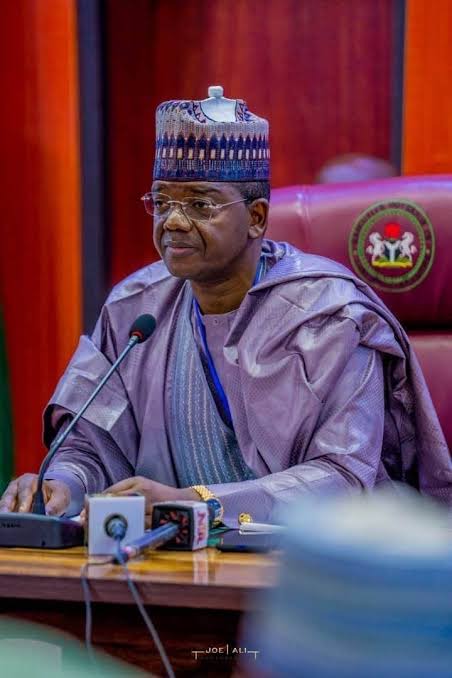 Bello Matawalle, governor of Zamfara, has justified the pardon granted to repentant bandits in the state.
We consider this peace process as the best approach as large numbers of those participating in various crimes of kidnapping animals, banditry were pushed into these by circumstances such as reprisals and lawlessness of self-acclaimed vigilante groups.
"The Zamfara template is all about building a foundation upon which we hope the entire country will adopt as a sustainable means."
He said as a result of the pardon granted to bandits, Zamfara "is not only calm" but "we have opened up a livelihood for our people as they have now gone back to their normal lives".
"We have also secured the release of over 1,000 people without paying any ransom. We equally received over 300 sophisticated weapons surrendered by the repentant bandits and their gang leaders," the governor said.
5) Nothing wrong in dialoguing with bandits, says FG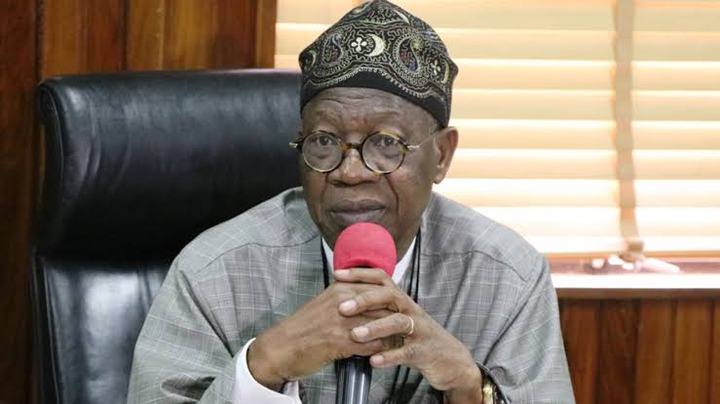 Lai stated that nothing is wrong in dialoguing with bandits, as long as the ultimate objective is to make peace.
"After war, people still sit to dialogue. So if some people have taken it upon themselves to visit these people so that they can embrace peace, I don't think there is anything wrong with that," the minister explained.
Speaking further, he noted that the federal government will not pay any ransom to secure the release of abductees of GSC Kagara.
6) Nigerians have shed enough blood, says Buhari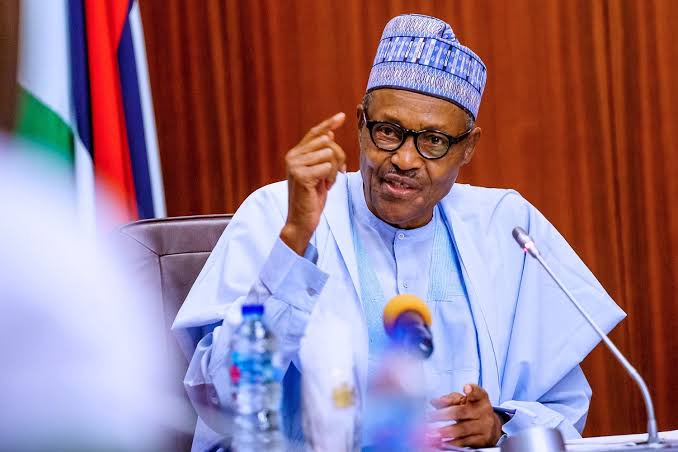 THE President, Major General Muhammadu Buhari (retd.), on Sunday regretted that Nigerians had shed enough blood over issues that could have been peacefully resolved.
According to a statement by his Senior Special Assistant on Media and Publicity, Garba Shehu, the President spoke while reacting to the violence in Gombe State arising from the Billiri chieftaincy tussle.
The statement was titled, 'Billiri chieftaincy tussle: President Buhari condemns violence, calls for maximum restraint to avoid escalation'.
Shehu quoted the President as expressing "great shock and deep concern" over the incident.
The President said, "I'm seriously disturbed by the outbreak of violence in Gombe State and call on the parties involved to exercise maximum restraint to avoid escalation.
7) Niger Gov: Kagara Victims Still With Their Captors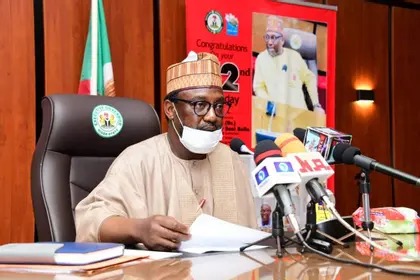 Governor Sani Bello of Niger State says the victims abducted at Government Science College, Kagara, Niger State, have not been released.
At a press conference in Minna, the state capital, on Sunday night, the governor said efforts were being made to rescue them unhurt.
We still have the students of Kagara in the hands of the bandits and everything is being done to secure their release soonest," the governor said.
8) Resign If You Can't Address Insecurity-43 CSOs Tell Buhari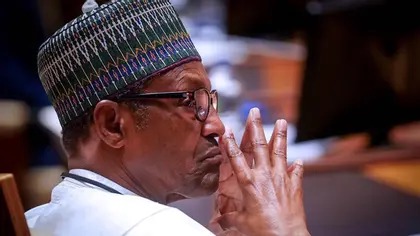 A coalition of 43 civil society organisations have asked President Muhammadu Buhari to resign if he cannot address insecurity in the country.
They spoke at a press conference in Abuja yesterday.
They demanded among others that the president "provide political and moral leadership for the security crisis and ensure governmental actions are humane in tandem with Section 17 (2) ( C ) of the Constitution."
They also charged him to end impunity, abuse of power and sectionalism through his appointments by balancing the need for competence with the federal character principle."
9) Christian Soldiers Attacking Muslim Bandits To Trigger Chaos – Gumi [Video]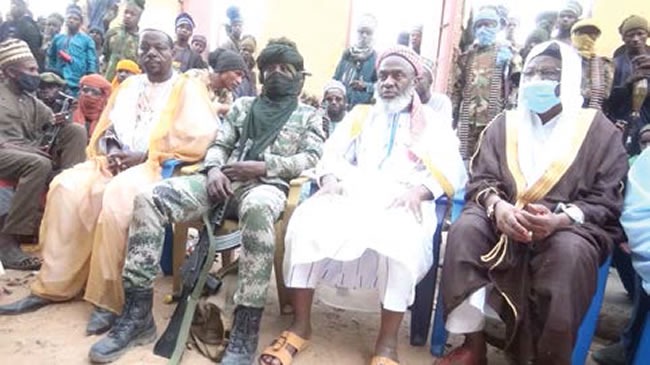 Renowned Islamic scholar Sheikh Ahmad Gumi has accused non-Muslim soldiers of launching attacks on villages and communities leading bandits to seek vengeance.
Recall that Gumi had visited Zamfara villages to hold peace talks with bandits in the forest, to negotiate with them on the need to surrender their arms.
Speaking to bandits in a now-viral video online, the Islamic leader claimed – without evidence – that the soldiers are stirring confusions with the aim of wreaking havoc.
Gumi said: "What I want you people to understand is, soldiers that are involved in most of the criminalities are not Muslims. You know, soldiers have Muslims and none Muslims. The non-Muslims are the ones causing confusion just to ignite crisis."
The Islamic leader queried the bandits on why they should attack villagers in vengeance.
Content created and supplied by: Messymellycara (via Opera News )