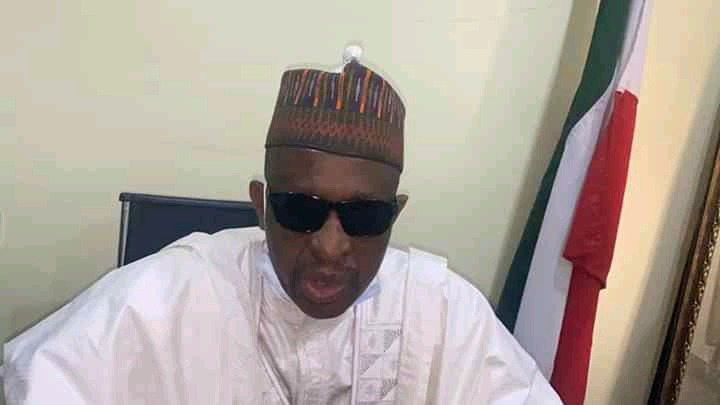 Zamfara State secretary to the State Government, Bala Bello Maru, has decamped to the People Democratic Party (PDP), which is the ruling party in the state.
Alhaji Bala Bello Maru was a governorship aspirant during the 2019 general elections. He contested for the seat under ACCORD PARTY. He is one of the most popular pro Senator supporters. 
Bala Bello Maru while speaking to newsmen said, "Last week, Zamafa Governor told me that I should tell anybody holding any political post in the state and who is not a member of PDP that whoever wishes to remain in his or her position is allowed and whoever wants to resign from his or her position is also welcome.
 Bala Maru Maru continued, "after our discussion, Governor Bello Matawalle went to Zamfara State Radio and said the same thing".
"With this, I Bello Maru wish to announce that I have decamped from ACCORD PART where I contested for the Governorship position to PDP, I declared my support for Muhammad Bello Matawalle's government", he added.
He added that he wants to help Muhammad Bello Matawalle to achieve his goal of ending bandits activities in the state.
Click on the link below to watch video.
https://m.youtube.com/watch?v=tDkh4K1Naq8&feature=youtu.be
It can be recalled that, when Governor Bello Matawalle assumed office in 2019, he appointed Alhaji Bala Bello Maru who is not a member of PDP. Bala Maru was appointed by the Zamfara State Governor as Secretary to the State Government because he is a pro Senator Marafa who fights APC upto the supreme court. The Governor wanted to pay Senator Marafa for the way he fought the then Zamfara state Governor, Abdul'aziz Yari which made both Marafa and Yari lose the State to the then opposition party, PDP.
Since the reconciliation was announced, many people have resigned from their positions and have gone back to their boss, Senator Marafa.
What can you say about this decamping?
Please comment, like, share and follow me for more.
Content created and supplied by: Zamlist1 (via Opera News )