Military Storms Onitsha, Anambra State in search of ESN.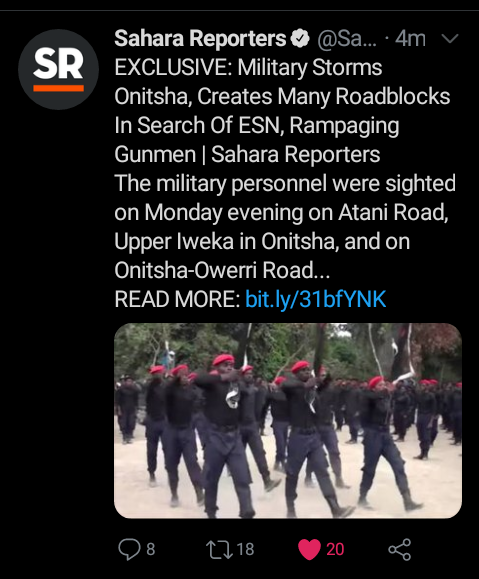 According to report, there is a heavy military presence currently in some part of Onitsha, Anambra State in troops to search and invade Eastern Security Network operatives who have been alleged to be gunmen causing havoc in the state.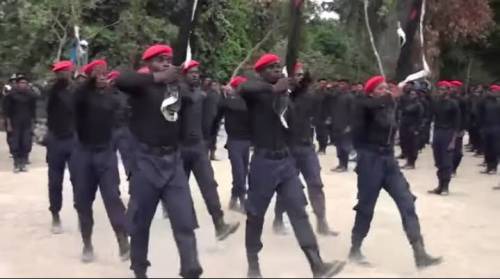 Recall last week, it was reported that there were several attacks in some police stations in the state, killed some officers during the attack and carted away arms and ammunition from the station.
As report has it, the Nigerian military have arrived at the state to search and invade the ESN militias who have been alleged to be operatives behind the attacks on security forces and units in Anambra State.
Protest Hits Oyo State as Legislature Workers Occupies Assembly.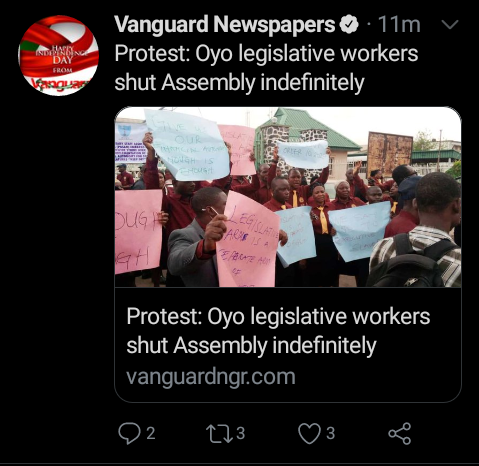 It has been reported that several legislative workers arrived at the House Assembly complex entrance, blocked the main entrance with about three vehicles over non payment of salaries.
As report has it, the protesting workers, dressed in their official uniform, while carrying placards, sang solidarity songs to express their agitation against the continued suppression of the legislative arm of government under the executive arm.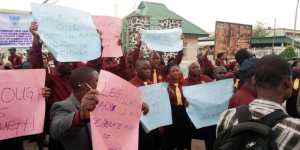 Dino Melaye Breaks Silence.
The former Kogi State Senator, Dino Melaye has recently spoken stating that the Kogi Government, led by Gov. Yahaya Bello must take the COVID-19 AstraZeneca vaccines because he collected COVID-19 palliatives and funds from the Nigerian Government.
Recall earlier, the Kogi Gov, Yahaya Bello had stated that the COVID-19 virus was not the business of the people in the state, that they are more pertinent virus issues to tackle other than taking COVID-19 AstraZeneca vaccines.
Governor Kayode Fayemi Speaks On those Agitating for Yoruba Nation, Send Message to Sunday Igboho.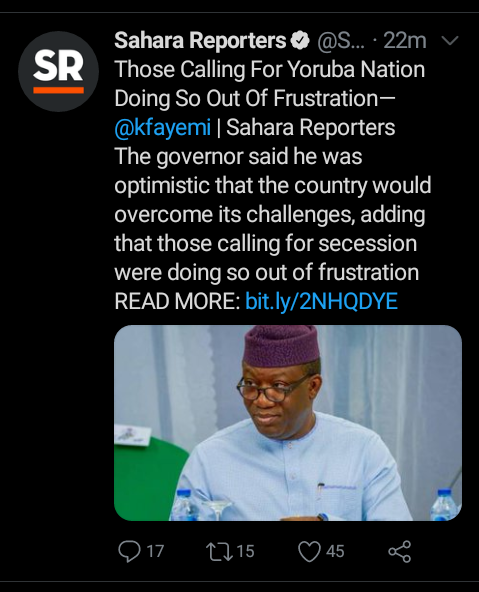 The Governor of Ekiti State, Kayode Fayemi has broken his silence over the recent calls for the secession of South-West States from Nigeria. As reported, the Governor said that those agitating and calling for secession are doing so out of frustration.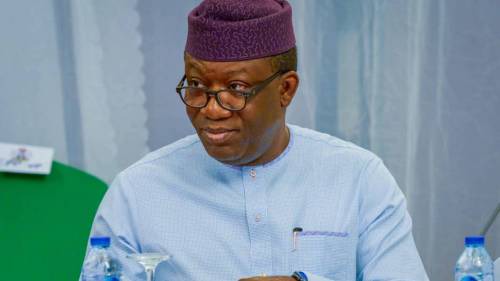 Recall earlier, the Yoruba freedom fighter, Sunday Igboho had declared the south west region as a separate nation last week and demanded the secession of the South-West from Nigeria.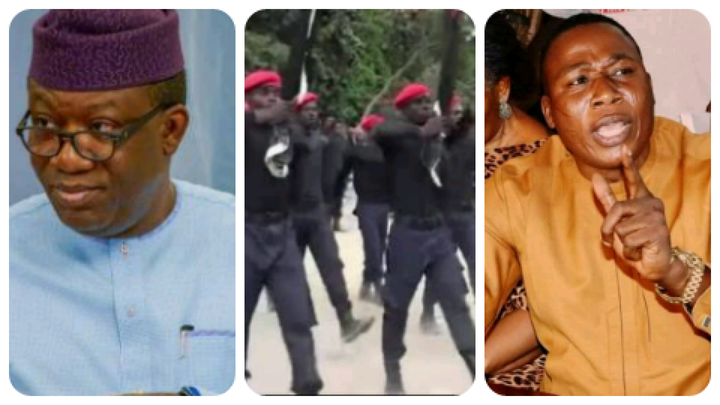 Recently, the Ekiti State Gov has responded to the agitation for Oduduwa Republic (Yoruba Nation) as he said irrational response should be expected when the society is agitated, adding that the country will overcome its challenges.
So what's your say in these? Do well to share your thoughts and also share for others.
Thanks for Reading.
Information and Photos Credits - Twitter.
Content created and supplied by: MichaelCrush (via Opera News )