There have been series of complaints from the south westerners about the Fulani occupation of their farmlands and territory.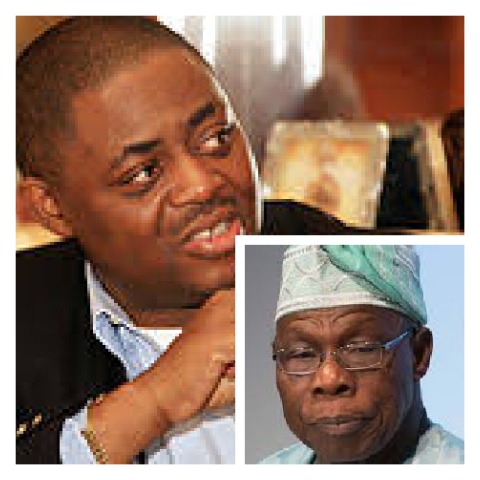 Many prominent politicians have come out openly to make a statement on the alleged security challenges in the southwest, among these prominent politicians are Olusegun Obasanjo, the former president of Nigeria, and Baba Ayo Adebanjo.
See what Femi Fani- Kayode tweet about Obasanjo and Baba Ayo Adebanjo.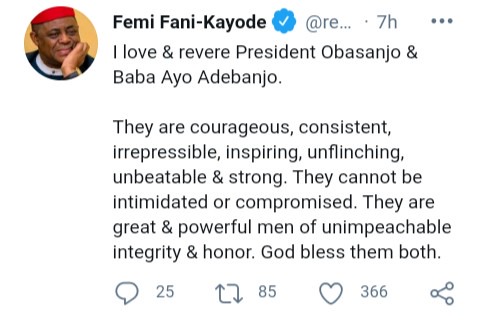 See the screenshot of peoples' reactions.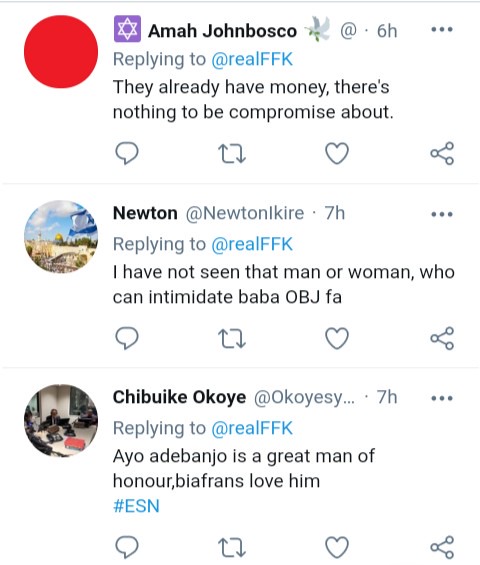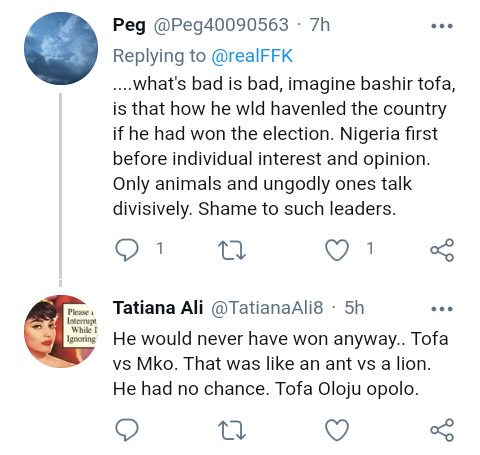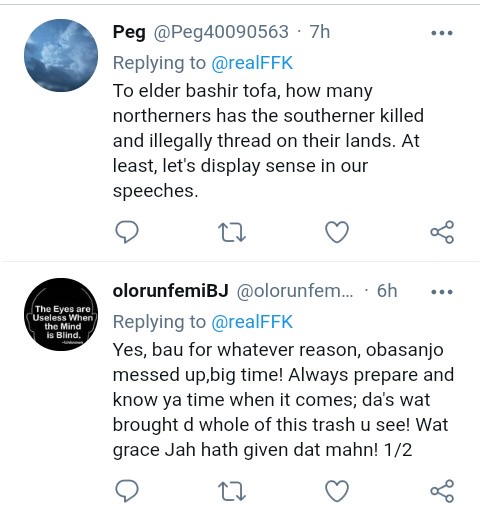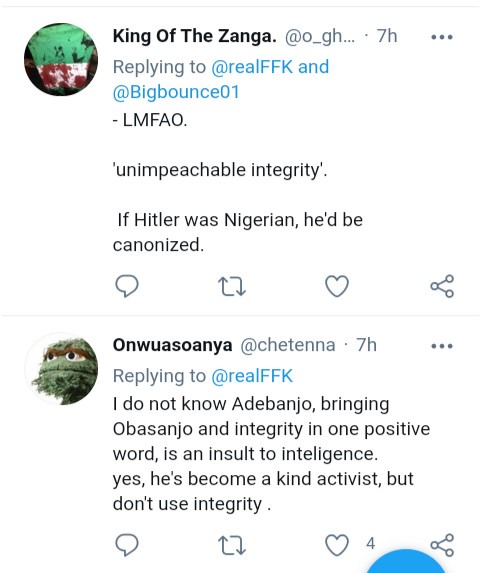 The Southerners should allow fellow Nigerians who have the constitutional right to live and do their business anywhere in Nigeria to live in the southwest, That is how we can preach the gospel of peace and put an end to ethnic clashes.
This is the best time we should embrace national unity as that is the most powerful tool for any sustainable development in an ethnically diversified nation. This is the right time we can make Nigeria great again.
Content created and supplied by: Dr.miles (via Opera News )