The former special assistant to former president Goodluck Jonathan, Reno Omokri is at it again. Reno Omokri is one man who has shown and has aswell proven to be a strong critic of President Muhammadu Buhari.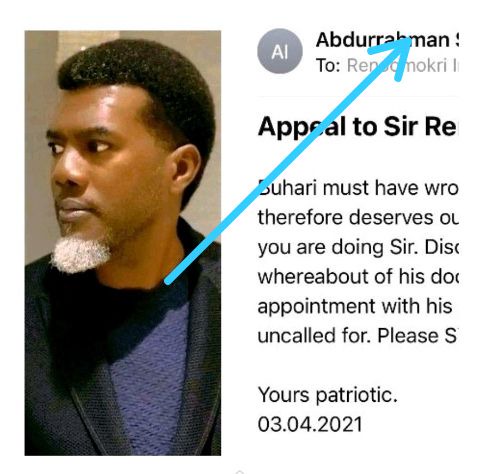 Since President Buhari traveled to the United Kingdom for a medical checkup, Reno Omokri has been on his neck, as he has done everything within his power to frustrate that trip.
Just today, he came out and made it known that he is going to disclose the address of President Muhammadu Buhari's doctor. After making the threat, a northern man who goes by the name, Abdulrahman Sani Ishaq sent him a mail, begging him not to do that.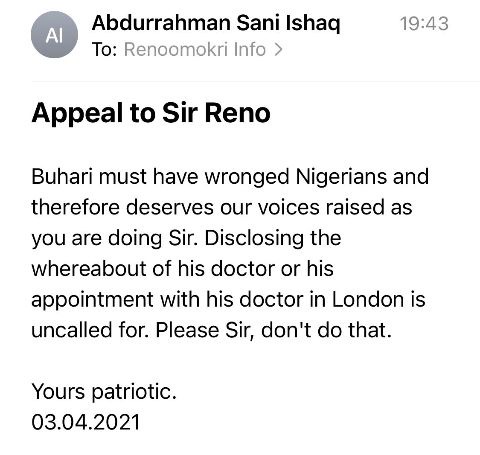 After that, Reno decided to reply the man. While replying him, he made him to know that after he got his email and that of other Nigerians, he decided to pause. He went on and made it known that he will suspend his decision to release the location till tomorrow, so he can consult his conscience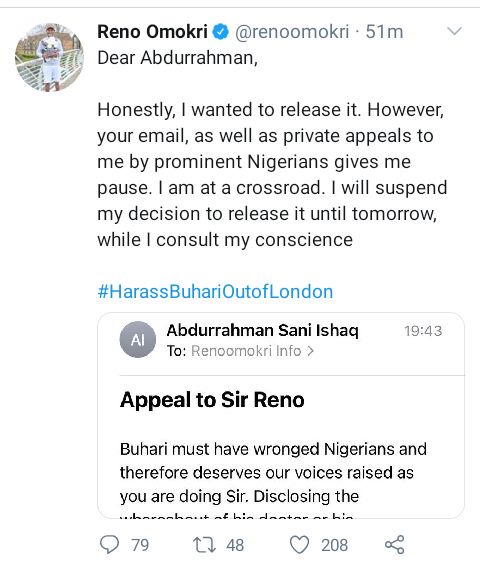 This is really a serious one indeed. If Buhari comes back from this present trip to the United Kingdom, I doubt if he will go there again. Reno Omokri has really shown that he is a one man squad and a fearless man.
On the other hand, it is really disgraceful and shameful that a president will leave his country for another country just to do medical checkup. It's really sad.
Content created and supplied by: SportsNews10 (via Opera News )