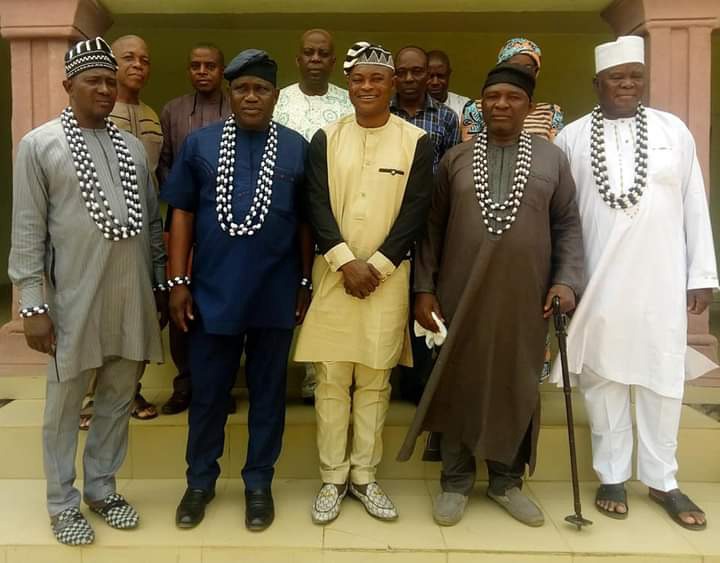 The Executive Secretary, Benue State Teaching Service Board, Dr. Frank Kyungun received blessings from Royal Father's with charge on him to justify the confidence repose in him and to avoid issues capable of distracting him from running his administration smoothly even as they admonished him to always cooperate with his subjects and ministry of Education to enable him succeed.
The Royal Father's were,
HRH Chief Dominic Ortserga Akpe,Ter Gwer.
HRH Chief Ayua D. Abomtse JP, Ter Tyoshin (Nagi II)
HRH Chief Dennis Shemberga, Ter Guma
HRH Chief Vincent Aule, Ter Makurdi.
In his remarks The Executive Secretary, Dr. Frank Kyungun, express his profound gratitude to the Royal Father's for their visit, saying words alone can not express his feelings, request for useful advices from the Royal Father's to succeed.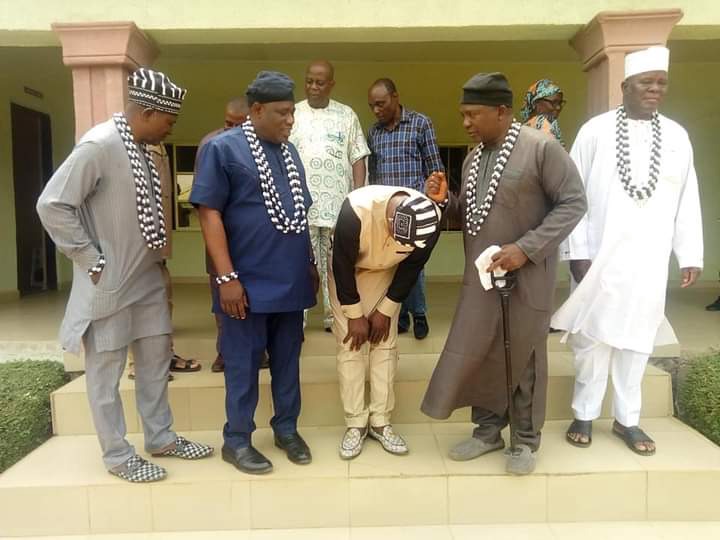 He thanked Governor Samuel Ortom for finding him worthy of his appointment promise to discharge his duties inline with his administrative policies. He acknowledged the cooperation he is enjoying from the Mother ministry under the leadership of Honourable commissioner for Education Prof. Dennis A. Ityavyar.
In a closing remarks
DAF, Mrs Kanger, thanked the Royal Father's for the show of solidarity saying this too have shown that Kyungun is the man of the people,she pledge on behalf of the directors,staff of the board to rally round him.
Present during the visit include; Director of Administration and Finance (DAF) Mrs Kanger, Mr Simon Gyenger (Education Support Services) Mr Samuel Gbough (Planning, Research, Statistics and Computer Services) Mr Ahule Tsea, (School Sports Development) Mr Uche Goodwin, (Quality Assurance)
Content created and supplied by: Clearthougtnews (via Opera News )