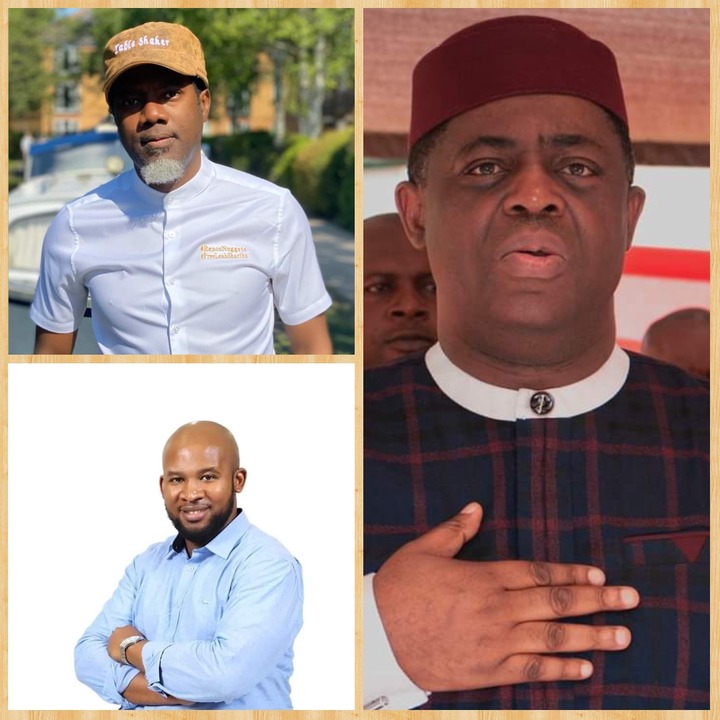 Charles Awuzie is a Cyber-Security Expert, CEO of Gemsbok Group, who lives in South Africa. He took to his verified Facebook page to address to reveals the major problem of Igbo's.
Checkout the screenshot: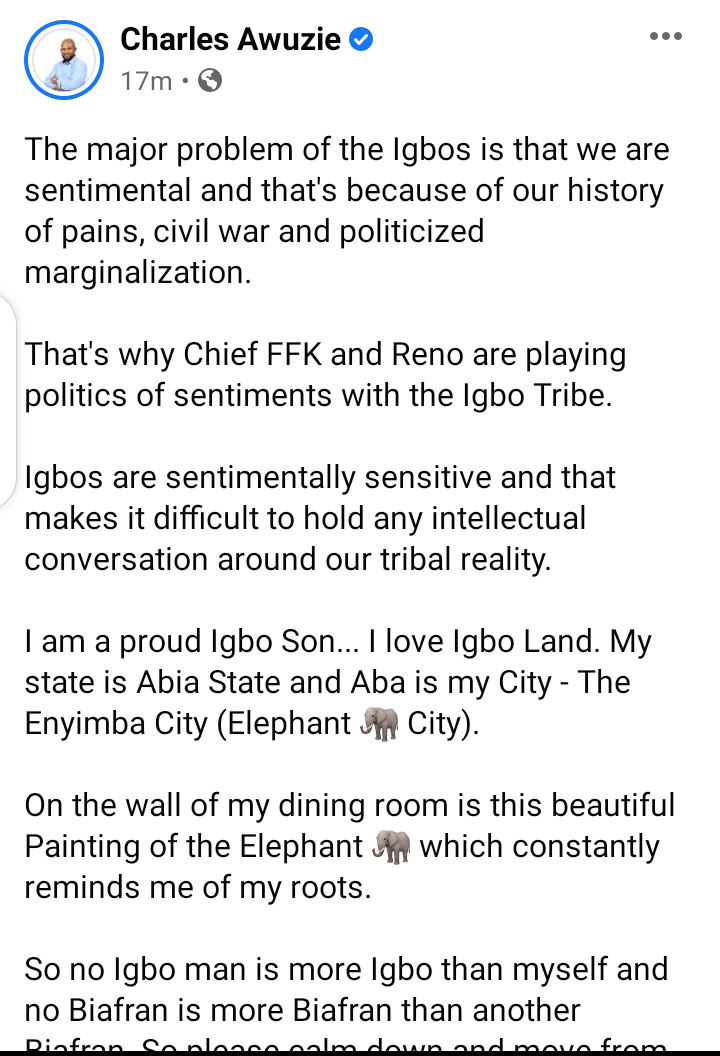 The major problem of the Igbo's is that we are sentimental and that's because of our history of pains, civil war and politicized marginalization. That's why Chief FFK and Reno are playing politics of sentiments with the Igbo Tribe.
Igbo's are sentimentally sensitive and that makes it difficult to hold any intellectual conversation around our tribal reality. I am a proud Igbo Son. I love Igbo Land. My state is Abia State and Aba is my City - The Enyimba City (Elephant City). On the wall of my dining room is this beautiful Painting of the Elephant which constantly reminds me of my roots.
So no Igbo man is more Igbo than myself and no Biafran is more Biafran than another Biafran. So please calm down and move from sentimentalism to Intellectualism. Let's have an intellectual conversation - away from our high emotions and unbridled sentiments. All I see are young disgruntled Igbo boys coming to social media to shut the mouths of intellectualism with their sentiments. Please calm down and we could be that generation that will use the power of our mind to empower the Igbo race and not use the power of guns to further sink our people.
Content created and supplied by: KayWealth (via Opera News )