There is this obnoxious belief that "keeping an average Nigerian from being corrupt is like keeping a goat from eating yam". This manner of thinking is absurd because everyone knows a goat needs yam because yam is food for goats. A Nigerian does not need corruption, neither is corruption necessary nourishment for Nigerians. If Nigerians are becoming glued somewhat to corruption it is apparently because the system under which they live today makes it easy and profitable. Nigerians will cease to be corrupt when it becomes difficult and inconvenient to so be.
Corruption as we know it, goes with power. This political and economic power does not reside with the " average Nigerian "(if there is any at all). This is because the average Nigerian is usually found in a social space with very limited opportunities.
How on earth can anyone ever associate every Nigerian citizen as wearing corruption as a cloak when the overwhelming majority are hugely pauperized? The sky-reaching sleaze in the Niger Delta Development Commission is it perpetuated by ordinary Nigerians, do they even have access to opportunities for wealth creation and sustenance?
We have become so used to talking in billions that we have ceased to have proper respect for the sheer size of such numbers. Just imagine how the Interim Management Committee of the NDDC claimed to have spent a whopping N31.5bn for COVID-19 palliatives to the 9 states within the Niger Delta. After supposedly spending such humongous sum, 98% of residents in that region could not even have the least 5kg bag of rice to eat.
I consider myself a reasonably humane person, but I must confess that after reading about the revelations made by the erstwhile Acting managing director of the NDDC, Joi Nunieh, and the memo credited to AGF Ibrahim Malami against EFCC acting chairman, Ibrahim Magu, I dredged up from the depths of my psyche the following punishment: tie the accused persons upon conviction to a 18/9 block and cast them into the Atlantic ocean!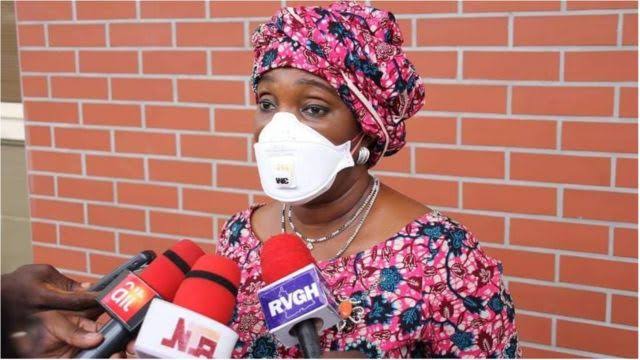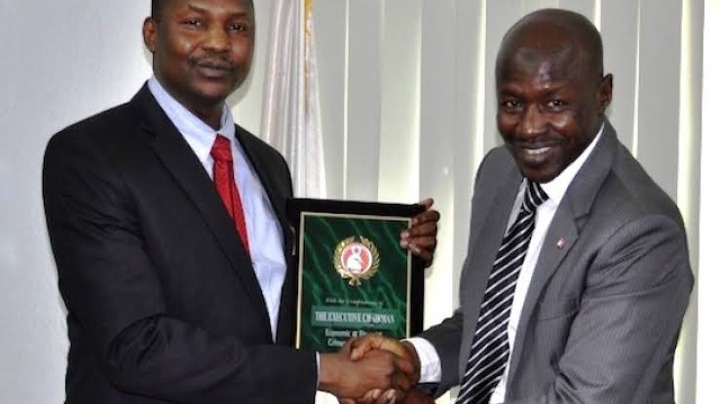 Knowledgeable observers have estimated that as much as 60 percent of the wealth of this nation is regularly consumed by the vagaries of corruption. I have no doubt whatsoever in my mind that defenders of our system would retort: corruption is fighting back! All are mere rumours! Where are the proof!
No one can offer satisfactory proof for the simple reason that nobody issues a receipt for a bribe or for money stolen from the public. We do know, however that when the revolution such scandalous behavior invites does come, proofs tend all of a sudden to pour out in torrential abundance.
We know that Nigeria since independence, has built many infrastructure but who can show me just one wonder amongst them, unless it be the wonder of discrepancy between cost and value.
The reason is not farfetched. A structure that cost say N100 million, carries a huge hidden element of kickbacks and commissions to Nigerian middlemen and increasingly, middle women; it carries inflated prices of materials caused largely by corruption; theft and inefficiency on the site fostered by more corruption; contract variations corruptly arranged midstream in execution, an inflated margin of profit. When all these factors are added to others which our corrupt ingenuity constantly invents, you will be lucky if on eventual completion your structure is worth as much as say a billion.
It would be impossible and even if possible, of little value to attempt a comprehensive picture of the types and scope of Nigerian corruption. I will only say that most people will agree that corruption has grown enormously in variety, magnitude and brazenness since the beginning of the Muhammadu Buhari headed Federal Government. This is because for the first time, in our national life a new lexicon was introduced in our budgetary process, "budget padding".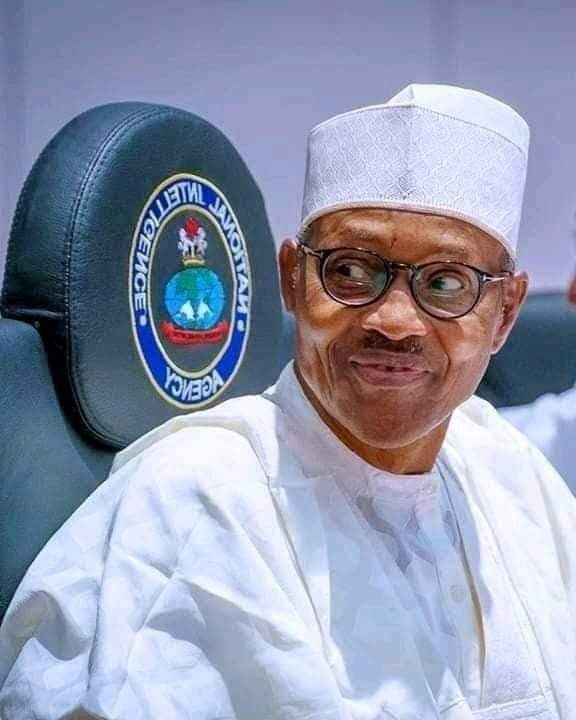 Public funds are routinely doled out to political allies in the guise of contracts to execute public works of one kind or another, or licenses to import restricted commodities. Generally a political contractor will have no expertise whatsoever nor even the intention to perform. He will simply sell the contract to a third party and pocket the commission running into several millions or billions for acting as a conduit of executive fiat.
Alternatively, he can raise cash not by selling the contract but by collecting a " mobilization fee" from the treasury, putting aside the contract for the time being or for ever, buying himself a befitting car and seeking elective office through open and massive bribery.
If inspite of all his exertions, he still fails to win nomination or is defeated at the polls, he may be rewarded with a ministerial or board appointment. Although our country is is without a shadow of doubt, the most corrupt in the world, we have never had a high profile conviction for corruption. Once former governor of Abia state was jailed but the powers that be made sure to make the processes that led to his conviction almost impossible not to be upturned by the apex court.
As we continue to sink more and more into the quagmire, we have been blessed with a particular leader who is said to possess a mythical personal integrity but unfortunately is surrounded by sharks and crooks. I do confess to some personal difficulty in even beginning to visualize genuine integrity in that kind if fix; for it has always seemed to me that the test of integrity is it's blunt refusal to be compromised.
But be that as it may, we are all living witnesses to the failure of helpless integrity to solve the problem of rampant corruption which threatens to paralyse this country in every sinew and every limb.
No doubt, this situation which has built over the years will take some time to correct, assuming we want to do it peacefully. But to initiate "CHANGE", President Buhari must take and be seen to take a decisive first step of ridding his administration of all persons on whom the slightest wind of corruption and scandal has blown. When he can muster up the courage to do that, he will find himself grown overnight to such stature and authority that he will become Nigeria's leader, not just its president. Only then can he take on and conquer corruption...
Content created and supplied by: Influence (via Opera News )
Opera News is a free to use platform and the views and opinions expressed herein are solely those of the author and do not represent, reflect or express the views of Opera News. Any/all written content and images displayed are provided by the blogger/author, appear herein as submitted by the blogger/author and are unedited by Opera News. Opera News does not consent to nor does it condone the posting of any content that violates the rights (including the copyrights) of any third party, nor content that may malign, inter alia, any religion, ethnic group, organization, gender, company, or individual. Opera News furthermore does not condone the use of our platform for the purposes encouraging/endorsing hate speech, violation of human rights and/or utterances of a defamatory nature. If the content contained herein violates any of your rights, including those of copyright, and/or violates any the above mentioned factors, you are requested to immediately notify us using via the following email address operanews-external(at)opera.com and/or report the article using the available reporting functionality built into our Platform See More