81 Ekiti Monarchs To Fayemi: We Won't Give Herdsmen Our Land For Ranching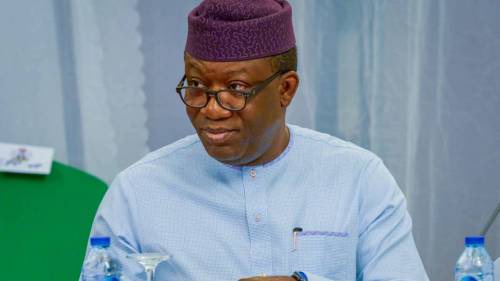 Traditional rulers in Ekiti State, under the aegis of Majority Obas of Ekiti Land (MOBEL), have opposed the establishment of ranching proposed by the Federal Government under its National Livestock Programme.
They said the state government's proposed plan to acquire land for herdsmen grazing activities is a 'crystal imperialist agenda' with the potential to cause serious security challenges for the host communities.
In a letter dated March 25 2021 and addressed to Governor Kayode Fayemi, the monarchs expressed their opposition to the Ekiti State's decision to adopt the project following a preponderance of complaints from subjects both home and abroad.
The letter was signed by the chairman of the group, Olomuoke of Omuooke-Ekiti, Oba Vincent Otitoju; the Secretary, Onikun of Ikun Amure-Ekiti, Oba Olatunde Olusola, and other 79 monarchs.
The traditional rulers cautioned Governor Fayemi against imposing any obnoxious policy on the people, saying ceding lands to herders whose criminal activities have created panic in the state would offend the people who had been victims of their heinous atrocities.
They vowed not to cede any portion of land in their domains for the proposed grazing reserves, saying, "we are mindful of the security implications and consequences which will be inimical to the security of our people."
2023: You have no power - Abe tackles Amaechi on zoning - Daily Post Nigeria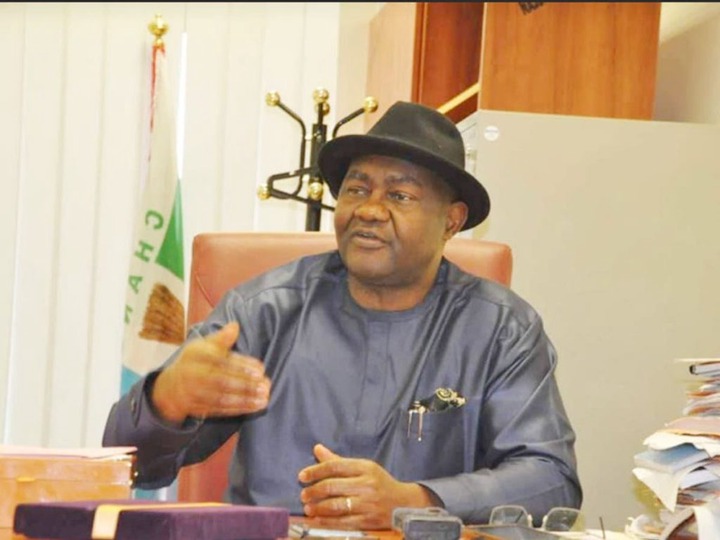 Former Senator, Magnus Abe, has said the comment by Rotimi Amaechi, Minister of Transportation, on zoning of the Rivers governorship ticket was his personal opinion.
Abe's spokesperson, Parry Benson, issued his reaction in a statement Wednesday night.
Abe told a gathering of All Progressives Congress (APC) faithful in Port Harcourt that Amaechi's declaration was a Greek gift to the riverine people.
The ex-Rivers South-East representative described it as "a poisoned chalice bound to fail".
The chieftain said zoning remains a process and that the Minister's view was not the position of the majority of APC members.
"If you just stand and carry a microphone and begin to zone and unzone, everybody knows what you are doing. And so long as it is singularly done, it will not work," he said.
Abe noted that those in riverine areas are smarter than those "who are trying to use them".
He said no tribe nor group can produce a Governor without the cooperation and consultation with other groups.
"No one individual has such power and definitely, the former Governor (Amaechi) does not have that power," he added.
Insisting that nobody can grow bigger than the people, Abe said Rivers State was the foundation of prominent indigenes.
He wondered why anyone would announce zoning without the election of Ward Chairmen, Ward officials, Local Government Area Chairmen and State Chairman.
"Is that sensible political action? Will that aid the APC to win elections in the state?", the APC stalwart quipped.
Nasarawa governor backs power shift to South | The Nation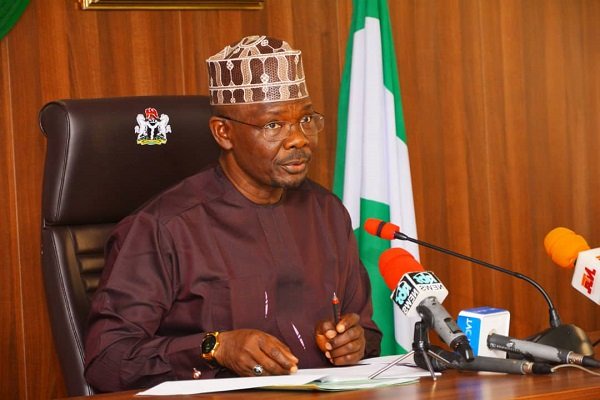 Nasarawa State Governor Abdullahi Sule has expressed support for rotational presidency.
He said it is necessary for the next President to come from the South.
Some other governors in the North, including Babagana Umara Zulum (Borno), Nasir El-Rufai (Kaduna), Abdullahi Umar Ganduje (Kano) and Aminu Bello Masari (Katsina), have publicly expressed support for power shift in 2023.
Sule spoke on Wednesday at the Government House in Lafia, the state capital, when he hosted supporters of Senator Umaru Tanko Al-Makura calling for the ex-governor to become All Progressives Congress (APC) National Chairman.
The governor was appointed the group's patron.
He said it would be unfair for him, having benefitted from power rotation, to denounce same.
"That is why, from all indications, I have never said anything against the agitation for rotation of the presidency to the South. It's because I don't think it's a bad idea for peace in Nigeria, if there is rotational presidency," Sule said.
Nigerian Air Force combat aircraft missing in action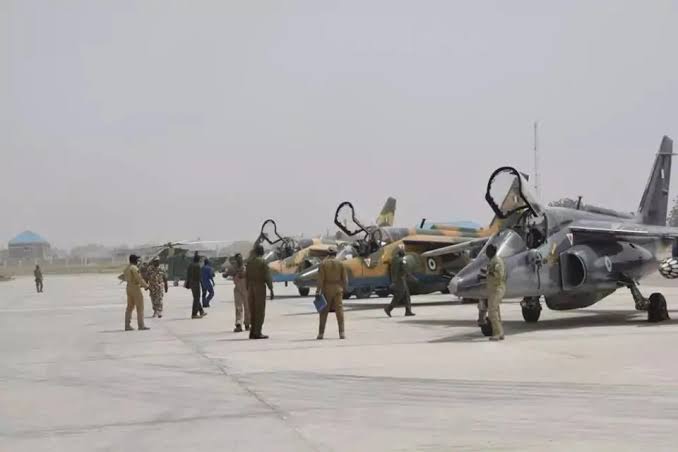 The Nigerian Air Force has declared one of its aircraft missing in action.
Air Commodore Edward Gabkwet in a terse statement on Wednesday night said the unspecified aircraft lost radar contact when on a mission.
He did not state how many people were on aboard.
Gabkwet said the plane was "on routine mission in support of own troops at one of the Theatres of Operation in the Northern part of Nigeria".
"Efforts are currently ongoing to locate its whereabouts.
Gabkwet did not specify whether the aircraft was lost in the North east or Northwest or even the North central part of Nigeria.
The Nigerian Air Force is engaged in various operations in the conflict zones, to give ground troops support.
On 21 February, an Air Force plane on a mission to Minna Niger state crashed in Abuja.
All the six persons aboard the B350 aircraft died as it crash-landed on the final approach path of Abuja Runway 22.
The Nigerian Air Force is one of Africa's largest.
In its fleet are 8 Chinese Chengdu F-7s, 13 Dassault-Dornier Alpha Jets, 3 JF-17 Thunders Block II with more on order.
It will soon receive six of the 12 Super Tucano aircraft ordered from US.
It has also placed an order for 24 M-346 FAs, Helicopter gunships, armed attack drones and military transport aircraft.
FG Beg Doctors Not To Embark On Nationwide Strike | Naija News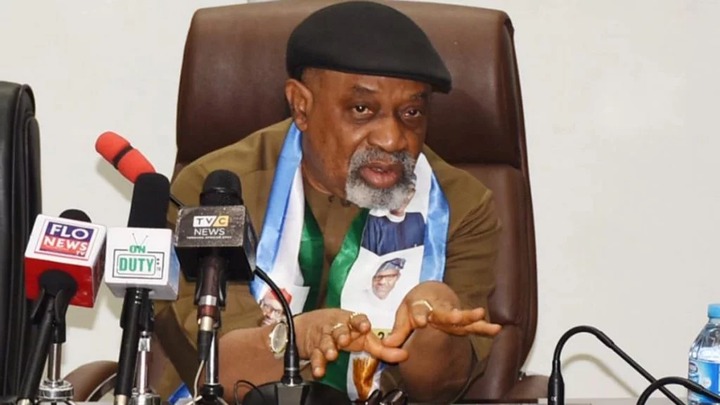 The Federal Government has asked the National Association of Resident Doctors (NARD) to consider the plight of the 80 percent of the citizenry in need of healthcare and shelve its planned nationwide strike.
The Minister of Labour and Employment, Chris Ngige, made the appeal during a conciliatory meeting with the leadership of NARD in Abuja.
According to the minister, the impact of COIVD-19 on our health care system has left Nigeria in a bad place.
Dr. Ngige said the federal government had started discussions on hazard health allowance for health workers in the country.
"We are here because we have started solving your issues. We put up proposals with given timelines on how to deal with them. We will look at those proposals with you, fix adequate timelines so that the people on government side will be implementing and marking them as they execute them," he said.
"I've held informal meetings with the finance ministry and they told me they have started solving some of the problems. The two committees in the National Assembly have also tried to get you and your employers on same page.
"We've to intervene to ensure industrial peace in the health industry. We're also in a very bad period health wise the world over, and Nigeria is not an exception. So, we've to think about the generality of Nigerians.
"Because right now, 80 per cent of Nigerians are our patients because of the COVID-19 pandemic. So, we've to look at the issues that way and see how we can get the best out of this situation."
Also speaking, NARD President Dr Uyilawa Okhuaihesuyi said his association looked forward to seeing all issues and grievances resolved.
Soludo whereabouts unknown, three policemen killed as gunmen attack summit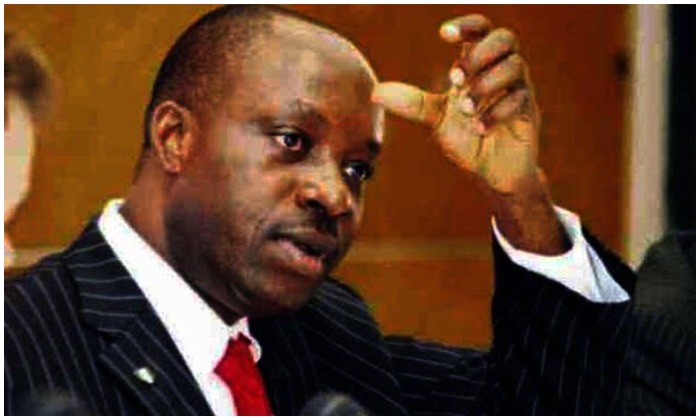 Gunmen on Wednesday attacked a former Central Bank Governor, Prof. Chukwuma Soludo, and killed three police orderlies attached to him.
The incident reportedly happened in the professor's home town, Isiofia, in the Aguata Local Government Area of Anambra State.
An eyewitness said, "A couple of minutes ago, some gunmen disrupted an interactive session between Isuofia youths and a former governor of the Central Bank of Nigeria, Prof. Chukwuma Soludo at the town's civic centre.
"Three policemen were shot dead in meeting"
A media aide to Soludo, who pleaded not to be identified, confirmed the incident.
He said. "I can't confirm the whereabouts of Prof. Soludo. There was a stampede, I didn't know where Soludo is now.
"I only learnt that the state Commissioner for Public Utilities, Emeka Ezenwanne, was taken away, but I don't know the whereabouts of Soludo."
The state Police Public Relations Officer, Ikenga Tochukwu confirmed the incident.
He said, "The incident happened. But I'm still gathering information about the incident."
Soludo is a frontline aspirant in the November 6 governorship poll in the state on the platform of the All Progressives Grand Alliance.
What's your thoughts on the attempted murder of the former CBN governor?
Drop your comments in the box below and don't forget to click on the follow button to get more contents from us.
Content created and supplied by: Vivigest (via Opera News )