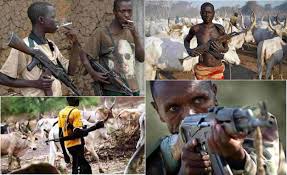 The current ugly spectacles going on in Nigeria are having high hands of the Fulani's and many Nigerians believed that President Muhammad Buhari is purposely covering up the Fulanis because they are his brothers.
There is no doubt, that the Fulanis are guilty of most of the crimes that they are accused of because many of them have been caught on several occasions for kidnapping, raping, malicious damages and killings.
As all these menaces escalated on daily basis, Nigerians are disappointed that President Muhammad Buhari did not make any moved to curb the evil activities of the Fulanis.
Some Nigerians even went to the level of insinuating that President Muhammad Buhari is dead and cloned, how sure are we about that?
Nigerians have fast forgotten that even though such thing want to happen his vice that is Yemi Osinbajo will never support that.
In my own opinion, President Muhammad Buhari is hail and hearty, but the problem on the ground is that he may not be aware of the crimes of the Fulanis.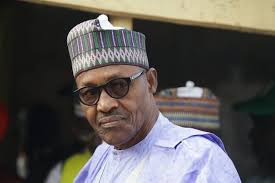 The reasons for these are not far-fetched, I read a story some years ago about a certain king who did not know that he had a bird called Nightingale in his palace, and everyone in his land was talking about the bird especially as the bird sings melodiously. At a certain period the king began to search for where to see the bird in his kingdom because he had read about the bird in a newspaper publications.
One day he summoned his chiefs to locate a place where the bird which everyone is talking about could be seen.
Moreover, some of the chiefs knew already that the bird is in the palace, but they were afraid to tell the king, because if they tell him they don't what will happen be it good or bad.
That is exactly how I view Nigeria and President Muhammad Buhari.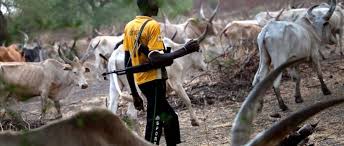 How do I mean?
The president is not omnipresent that he can be at every part of Nigeria to know all happenings and another important fact is the people around him who are supposed to feed him with fact and happening in the country, they may not be telling him the truth, thus he will only believed the information he sees.
In that case, I will only suggest that the President can only embark on a nationwide tour, to know what to what is happening in each states, especially states like, Ondo, Ogun, Oyo, Edo, Delta, Nassarawa, Zanfara, Kaduna and many others.
In conclusion, Nigerians should have a rethink and pray fervently that God should reveal the truth in our community to the president, that will make him give the right command.
Again, though he may not have been to Maiduguri but he knew what is happening there, thus he took the army headquarters to the place that is when he first assumed office, thus he may not be fully aware of what is happening in the country, because it will be difficult for a president to purposely support crimes in his own country.
Content created and supplied by: Murphy007 (via Opera News )