A job seeker went viral on social media after she advertised herself in Abuja today. The lady wrote her academic qualifications and email address on a placard and hang them on her neck.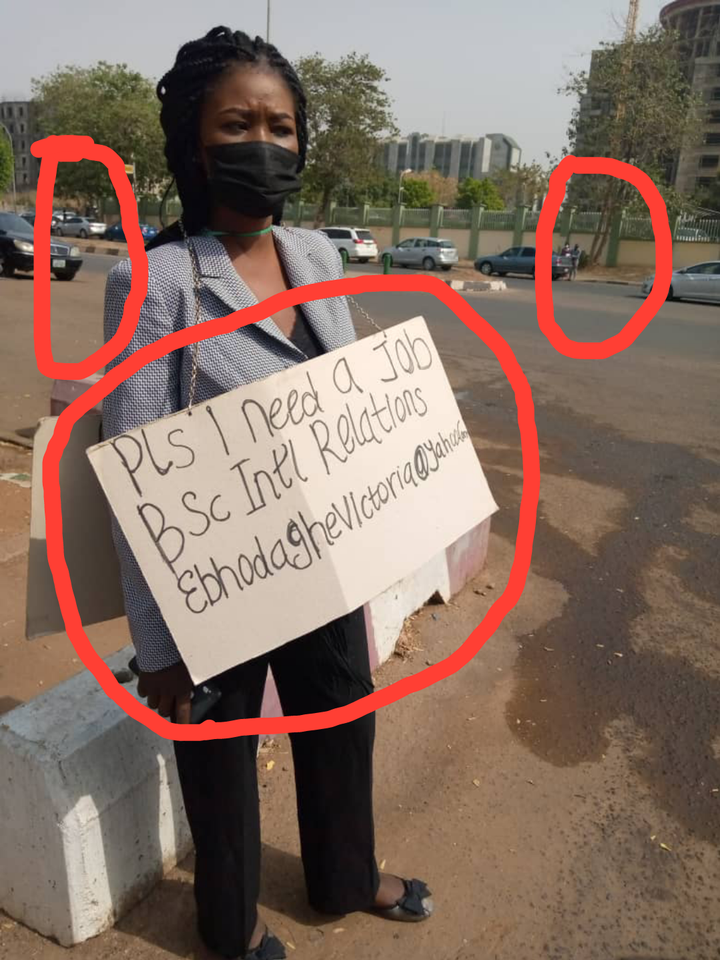 The young lady who studied International Relations stood by the roadside on a major road in the Federal Capital Territory. She begged Nigerians to help her get a job.
A passerby who was her by the roadside snapped her and posted the picture on Twitter. The picture has gone viral on social media as many Nigerians showed readiness to help her. You can also help her to share this important information.
Her story has generated different reactions on social media, see some of the reactions below.
"They'll rather give d job to one recharge card seller from Katsina with O level than give it to a qualified person as her cos she's from South."
"Bro, enough of this una "South" thing, I believe the south get senators and reps at the National assembly, hold them responsible, don't just stir up ethnical uprising here I beg, after all, we all are Nigerians."
"But sorry to say ...if it's intl relations then it's B.A, not BSc🤷🏽‍♀️"
"Don't say what u don't know, I studied history and international relations, we can use them two, Bachelor of Arts or BSc. international relations is under Humanities(arts) and under(social sciences) also."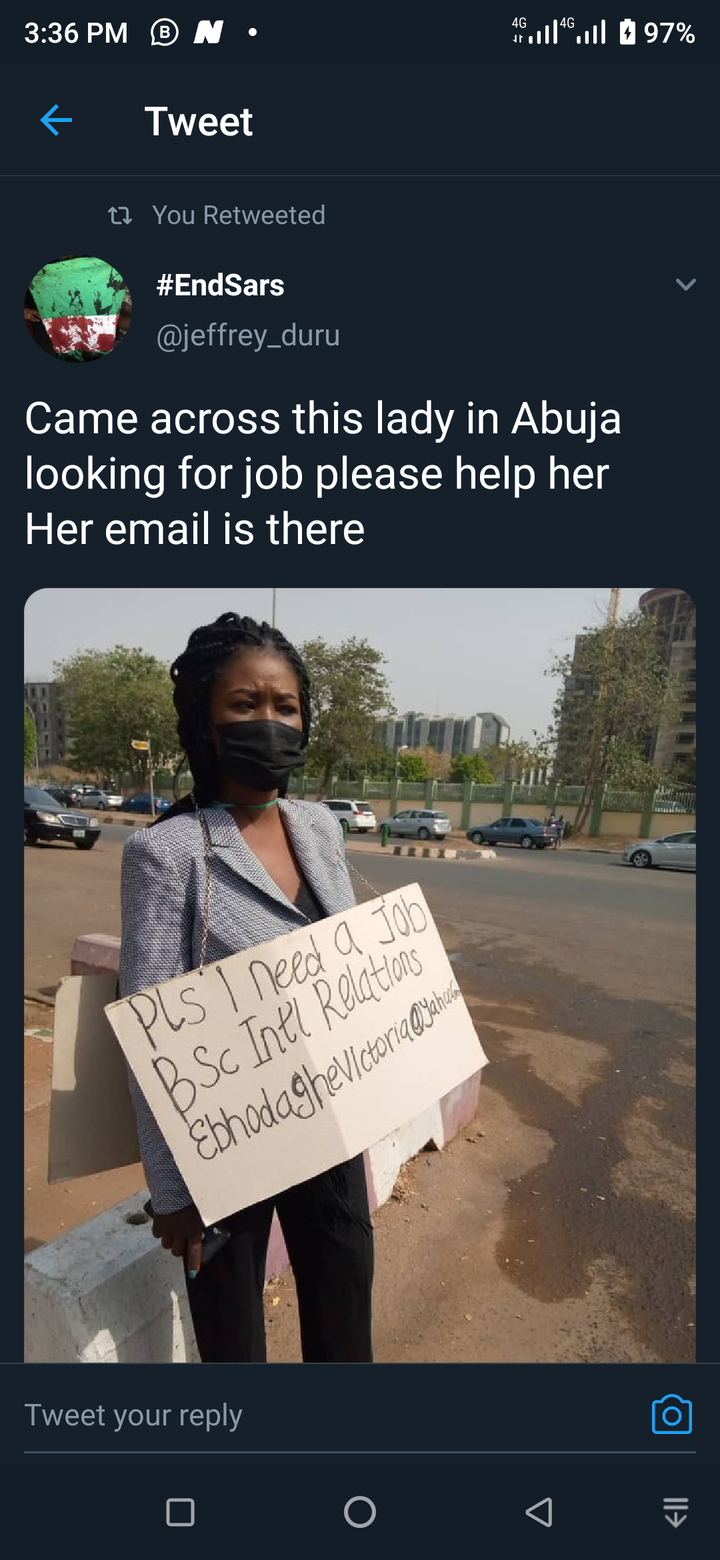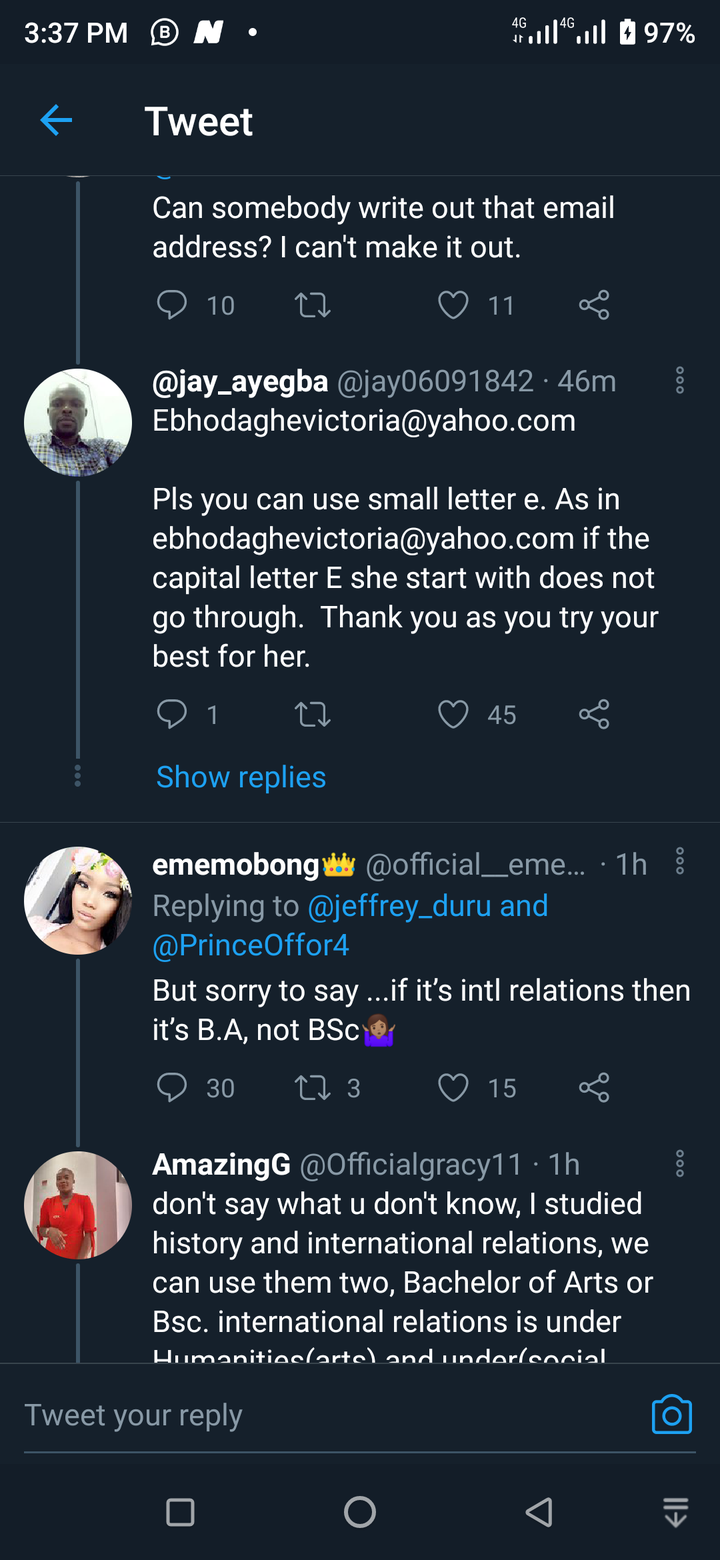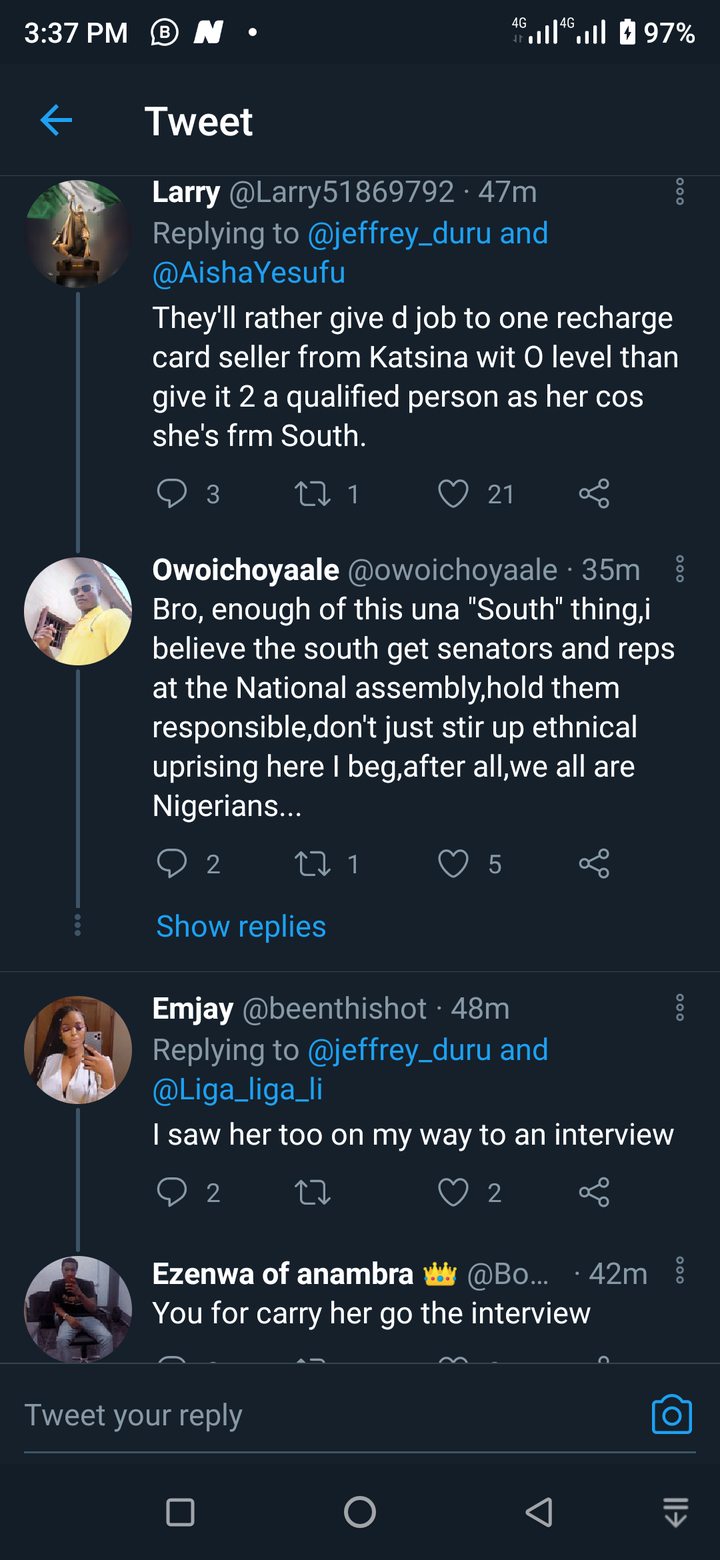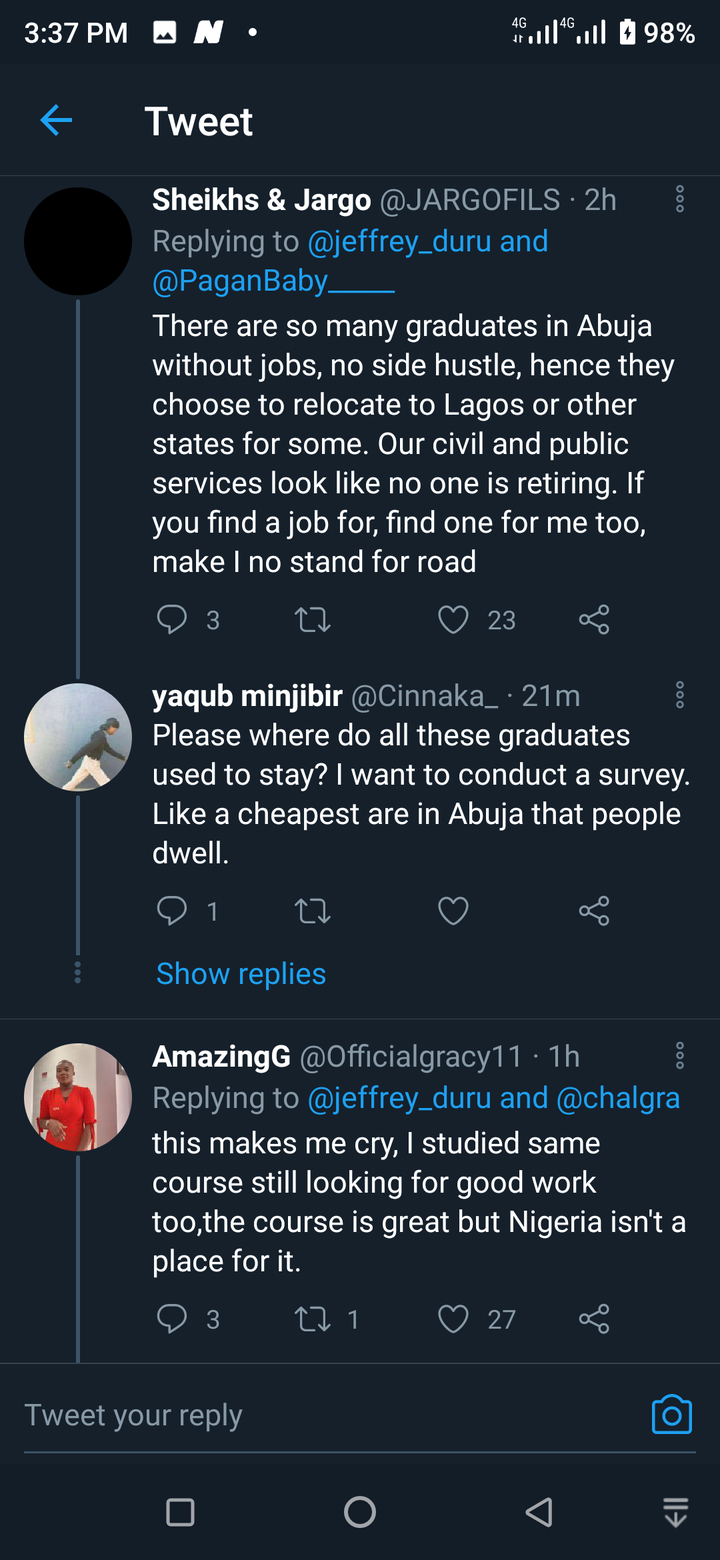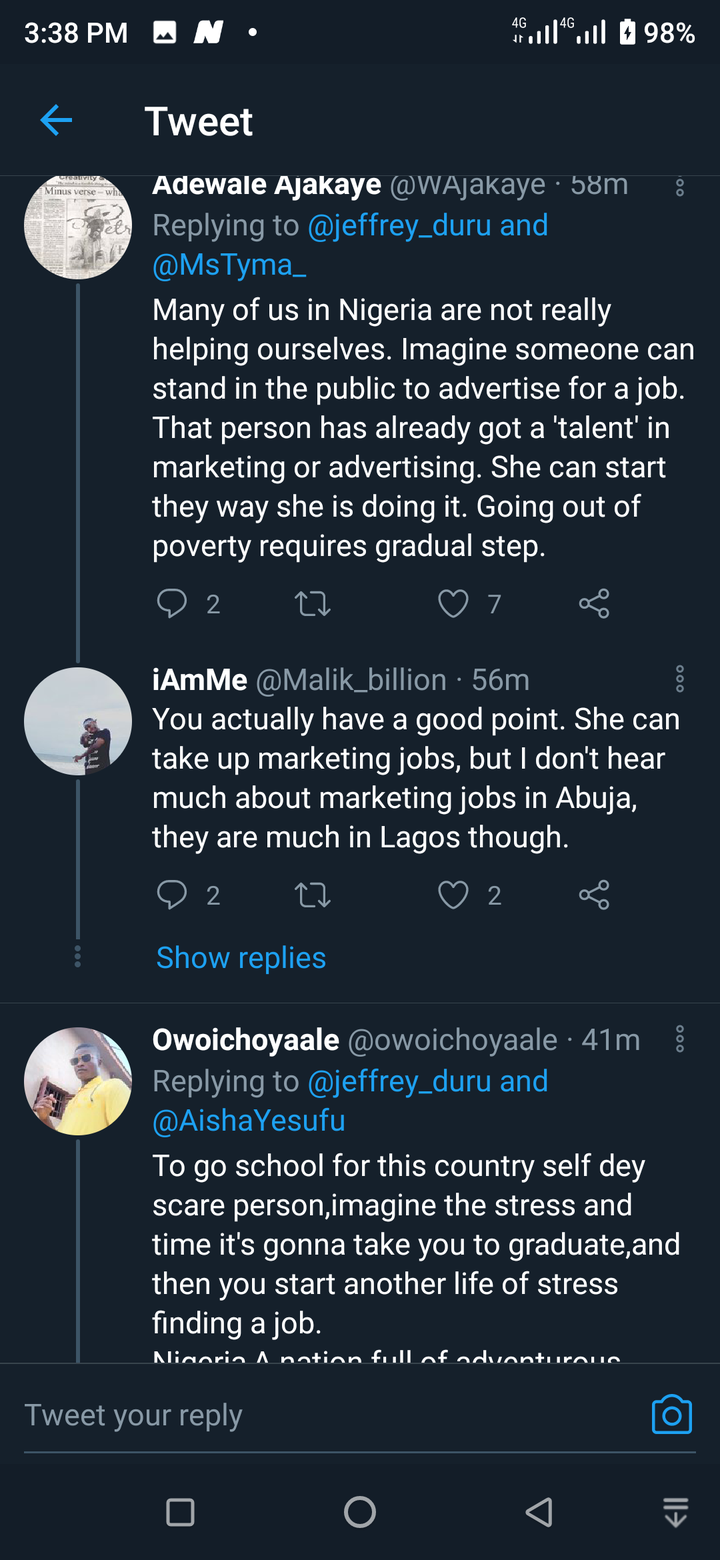 Content created and supplied by: OfficialReporter (via Opera News )