Just recently, a report surfaces on various social media platforms that an Igbo man who left Nigeria for South Africa since 1992 finally returns home.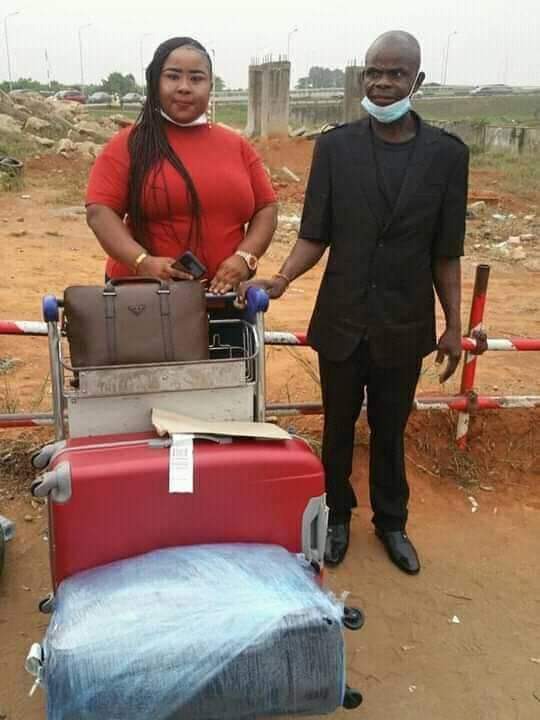 Actually, South Africa, officially the Republic of South Africa (RSA), is the southernmost country in Africa. With over 59 million people, it is the world's 24th-most populous nation.
The report was recently shared by a popular Igbo facebook page.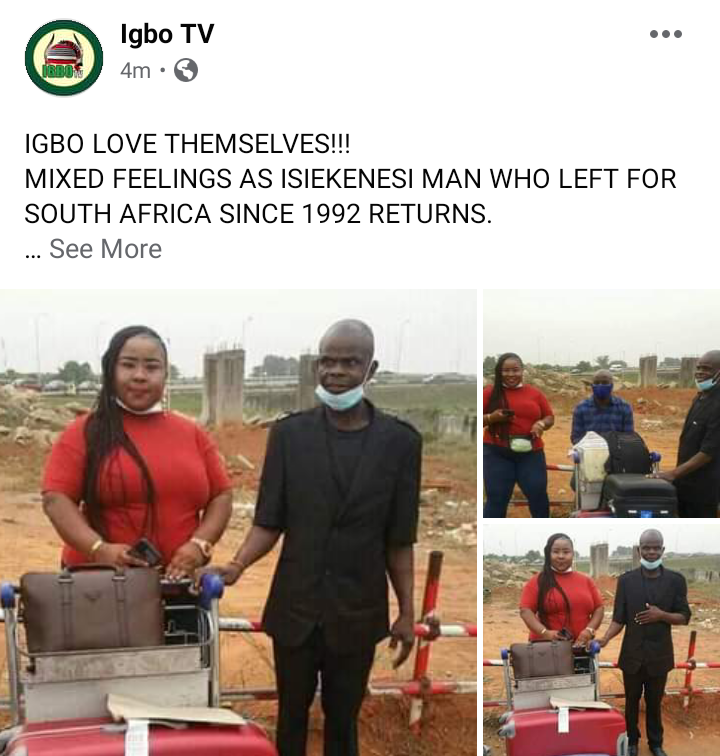 According to a man called Chibuzor Yagazie Ikeh, "When I was away, I got a distress call from auntie Udoka who complained about her uncle Chiwueze Odumonye, who left Nigeria since 1992 and has not returned ever since then, but unfortunately, he is very sick and bedridden in South Africa, asking for my help. 
I kept wondering how possible that could be. Then I remembered I have a good relationship with Isiekenesi Welfare Association South Africa, so, I put a call across to the Vice President, Okechukwu Okwara who called Mr. Oduweze and he said he was fine. But I insisted that he wasn't fine. Then he promised to visit Chiwueze with the President, Dee Obinna Kinglsey Lemon unawares of which they did and saw him lying down and helpless. They immediately rushed him to the hospital for adequate treatment.
One week later, he was discharged and I was asked to come pick him and take him to the village because the Doctors in South Africa have done their best.
Chiwueze Oduonye's flight was booked by Isiekenesi Welfare Association South African and I was asked to pick him up on Sunday 17th of February, 2021 from the airport and take him straight to the village. 
After he landed at Lagos airport, I lodged him in a hotel while I went back to my house. Then came back the following day by 5am to pick him up and we both went straight to the village because he doesn't know his way to the village as he left for South Africa since 1992, which is 29 years today.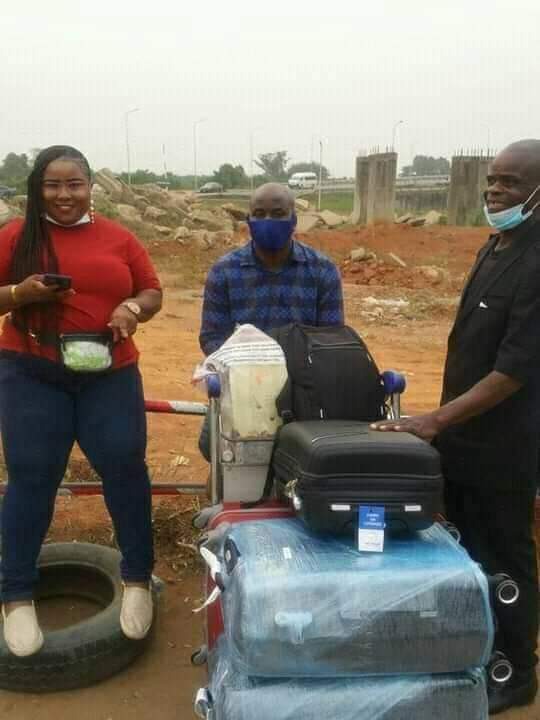 Taking a full grown man that is sick and not related to me to the village wasn't easy because it was a serious war for me and him, but I thank God that he is home finally.
This won't have been possible without Isiekenesi Welfare Association South African, under the chairmanship of Lemon Kingsley Obinna, Vice President Okechukwu Okwara, Patron Chimezie Ohanya who was in contact with me through out this journey. Every trip was funded by Isiekenesi Welfare Association South Africa, including his hotel bills. 
For records, under the instruction of the Welfare, Chiwueze Oduonye handed over his documents to me, including his Nelson Mandela citizenship passport, which will be returned back to him When he is medically and mentally stable to avoid him misplacing those documents.
Below are some pictures of the man as he arrived home.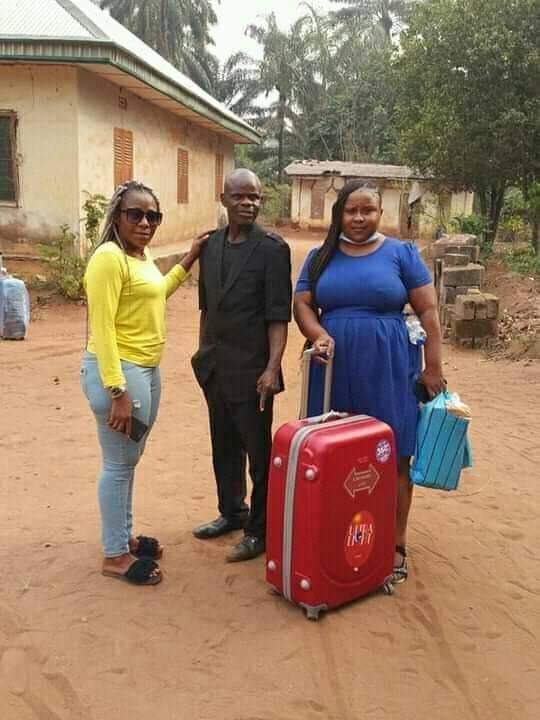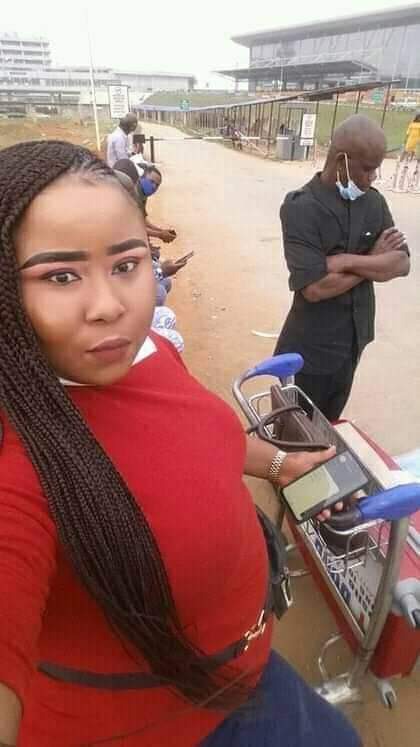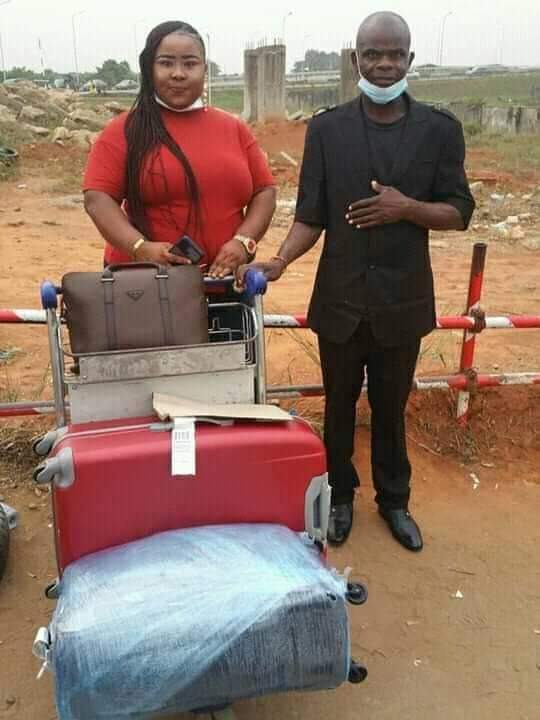 After the report goes viral on various social media platforms, many people started reacting and commenting on the post. Below are some screenshots of the comments made by some facebook users.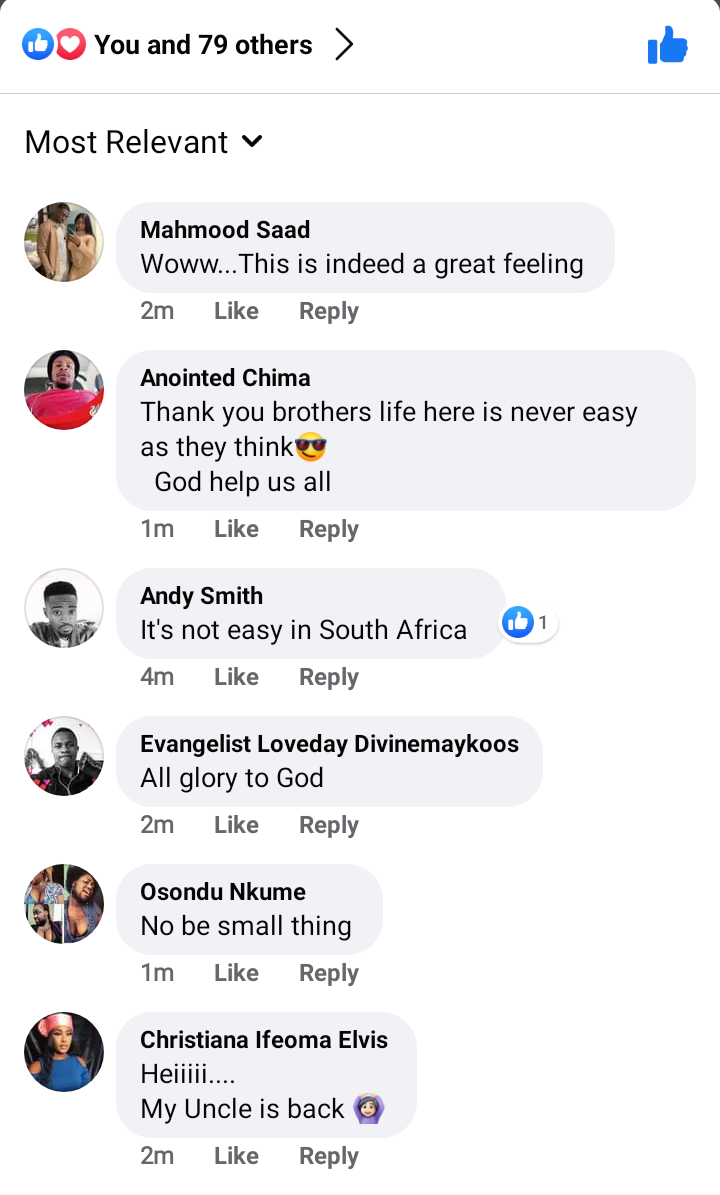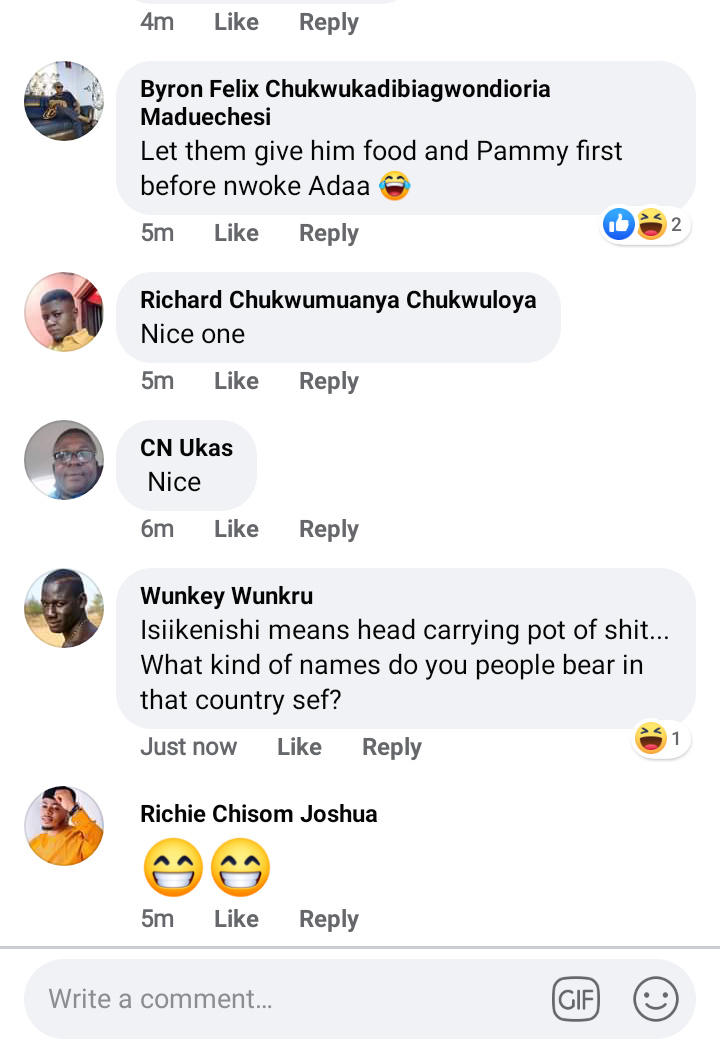 This is indeed an emotional story.
What is your take on this? Drop your comment below.
For more news articles, follow and share.
Content created and supplied by: KappaNews (via Opera News )