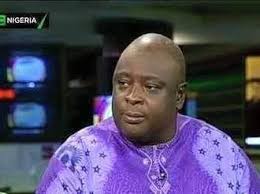 Dear sir,
I write this letter to express my thoughts to you on your recent prediction about Nigeria becoming like another Columbia.
I understand that Nigeria is presently faced with the challenge of insecurity and many Nigerians now live in fear, however, I am of the opinion that you should not make such a fearful prediction, especially on national TV.
It is important to note that such a statement, can spur more criminal minded individuals to action and this would simply mean that the security forces would have more work on their hands.
Indeed sir, many Nigerians hope for the best, hence, it is really disheartening that a public figure and Journalist like yourself, would make make such a statement.
I urge you to take back that statement, as this is in the best interest of our dear country.
Dear Nigerians, what is your take on this issue?
Don't forget to comment, like, share and fillow
Content created and supplied by: Overflow_01 (via Opera News )