Nigeria's Ngozi Okonjo-Iweala to become the first woman and the first African to lead the World Trade Organization after South Korea's candidate declined from the race.
Yoo Myung-hee, the South Korean trade minister, published and made it clear that she is withdrawing in a televised briefing on Friday.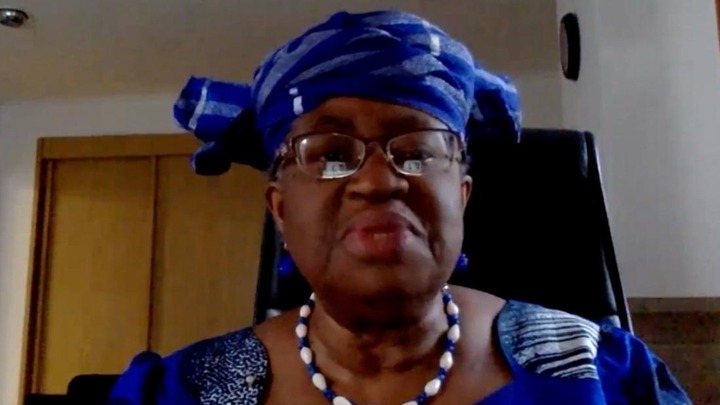 Okonjo-Iweala, an economist and former finance minister of Nigeria, already enjoyed broad support from WTO members, including the European Union, China, Japan and Australia.
Moreover, the US, under Donald Trump lead administration, had favored Yoo, harding the decision-making process since the selection of a new leader involves all WTO members to agree. Okonjo-Iweala's official selection may have to wait until after USt appoints new trading representative.
Yoo said that she have concluded within her after "tete-a-tete consultation" with the United States. The WTO had been without a leader for too long, she stated.
The Geneva-based body, tasked with promoting free trade, has been without a permanent director general since Roberto Azevêdo stepped down a year earlier than planned at the end of August after the WTO was caught in the middle of an escalating trade fight between the United States and China.
US President Joe Biden has already taken necessary steps to restore support for multilateral institutions.
In a speech to the State Department Thursday, Biden pledged to put diplomacy back at the center of US foreign policy.
This Golden step have shown that Joseph Biden lead Adiministration will favor the black and restore the dignity and beauty of Democracy in the world.
Nigeria still remains the Giant of Africa!
Long live Nigeria!
Long live Africa!!!💪
Content created and supplied by: Simeonjunior (via Opera News )