On Monday, the United Kingdom parliament deliberated on petitions seeking to sanction the Nigerian government for abuse of human rights over the incident of the Endsars protest.
A member of the parliament, Tom Tugendhat while speaking at the parliament debate said that a former military head of state, General Yakubu Gowon stole half of CBN's money while leaving office and moved to London.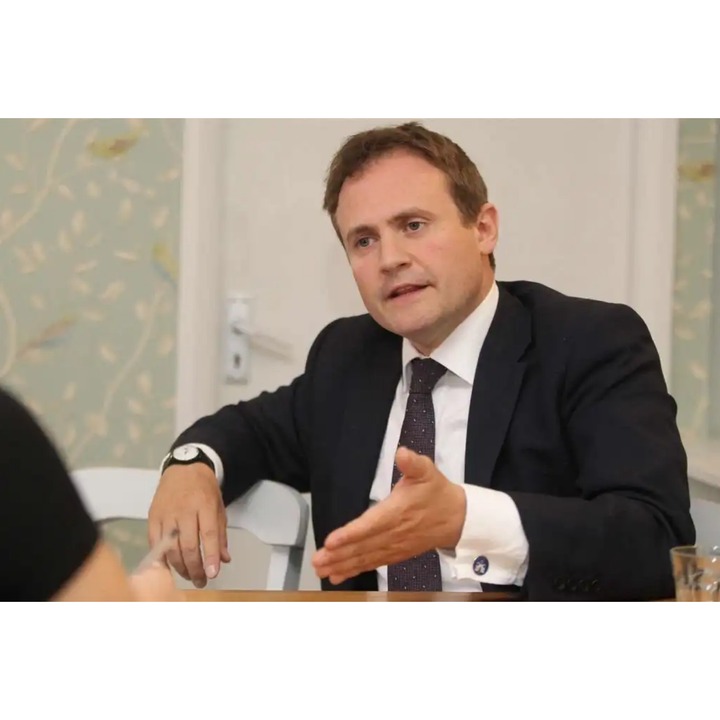 This revelation have caused a serious buzz on social media because most Nigerians are getting to hear this for the first time. I believe the accusation is false, and I will prove it but first, let us look at a brief history on Gowon.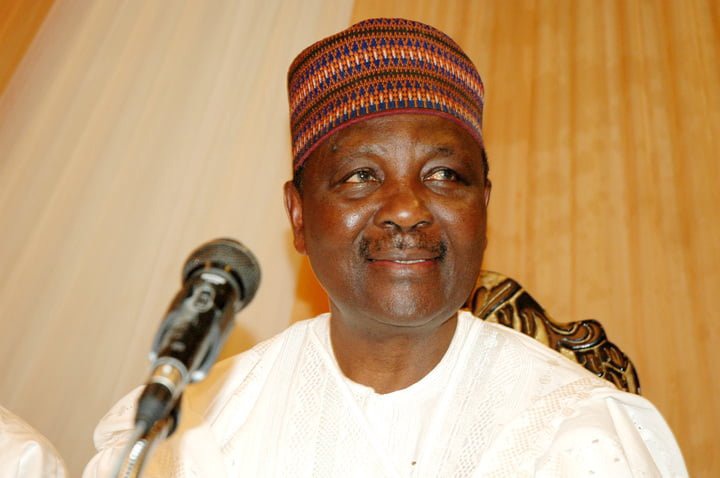 In January 1966, at the age of 31, Gowon became the youngest military head of state, as a result of a military coup by a group of junior officers under Major Chukwuma Kaduna Nzeogwu which led to the overthrow of the Nigeria civilian government.
General Gowon was overthrown on 29 July 1975, while he was attending an OAU summit in Kampala, Uganda.
Led by Colonel Joe Nanven Garba, a group of officers made the announcement. The coup plotters appointed Brigadier Murtala Muhammad as the new head of state and Olusegun Obasanjo as his deputy.
This led Gowon to go into exile in the United Kingdom where he pursued his PhD in political science at the University of Warwick.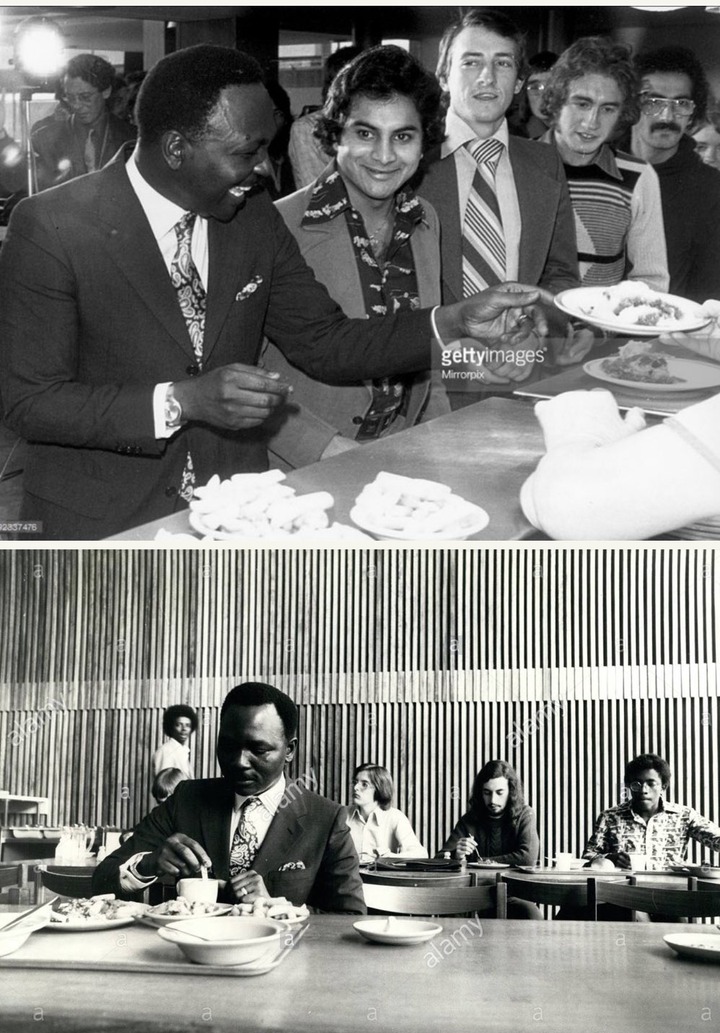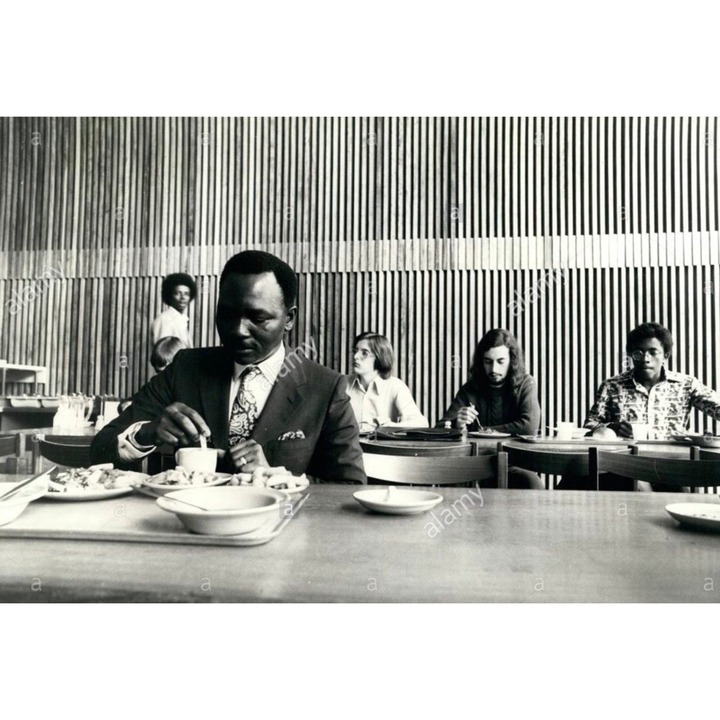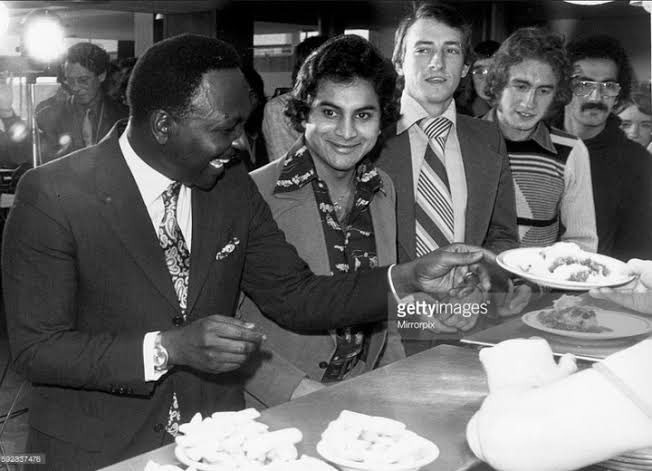 Photos credit: Getty Images.
The photos above are photos of Gowon during his school days at the University of Warwick. He was seen at the student common cafeteria queuing for free food.
The images was reportedly captured by a reporter at Warwick and when the photo got out, General Murtala Mohammed started paying Gowon pension and a stipend for upkeep.
Olusegun Obasanjo canceled the pension when Buka Suka Dimka implicated Gowon in a coup that led to General Murtala. While Dimka was confessing, he mentioned that he traveled to London to seek Gowon support for the coup.
It was reported he took the contribution of some Nigerians in the United Kingdom for Gowon to conclude his education in Warwick.
Now, if truly Gowon stole half of CBN money and fled to the UK, then he would be so rich that he wouldn't have to queue at the student common cafeteria for food.
He would have been in so much money that he wouldn't need anyone's contribution to survive or complete his education.
Gowon present lifestyle and worth doesn't show any traces of being super rich because stealing half of CBN's money is enough to keep him rich just like the Abacha loot money was much.
My point exactly is that he can't be in a student queue for food in the UK after leaving with half of CBN's money he allegedly stole, i therefore believe Tom Tugendhat is false.
Content created and supplied by: Yvonneupdate (via Opera News )