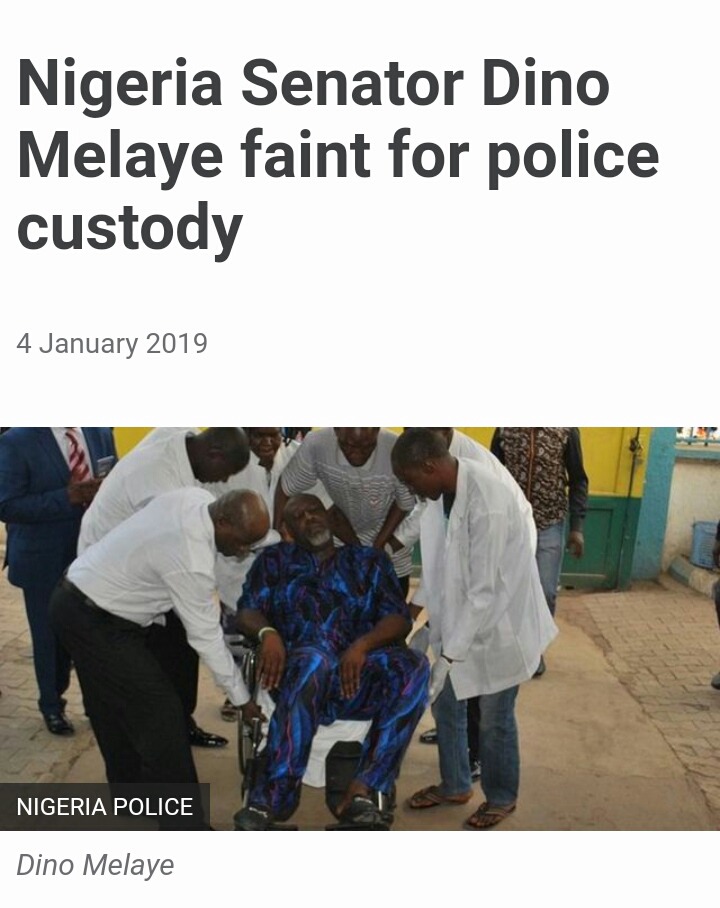 Throwback to when Dino Melaye fainted 
In a similar occurence to what happened today during the house of representative probe on the alleged mismanagement of over 40billion naira by the Niger Delta Development Commission NDDC, where the acting chairman of the commission reportedly fainted after a series of bombardment of questions by the panel. We recall when former Senator Dino Melaye of Kogi state fainted in the process of the police attempting to arrest him. Melaye, who represented Kogi West senatorial district had been under a siege by the men and officers of the Nigerian Police Force who sought to arrest him on allegations and charges kf homicide but Dino had refused to be arrested, citing his position as a senator of the federal republic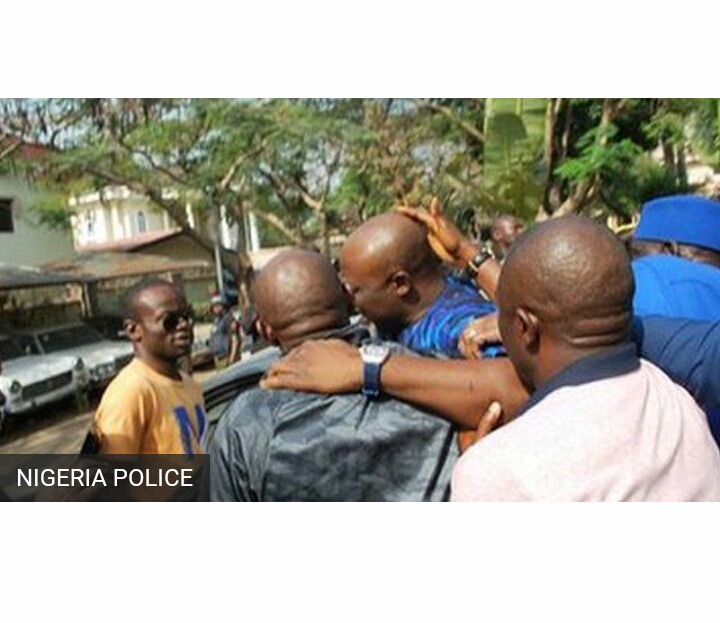 This had gone on for over 8 days and at the end of the day, after several days of having had water and electricity supply cut off from his Abuja residence and following series of interventions by his colleagues, Oga Dino finally decided to surrender himself. But however on arriving at the station,Dino Melaye claimed he couldn't breathe and fainted.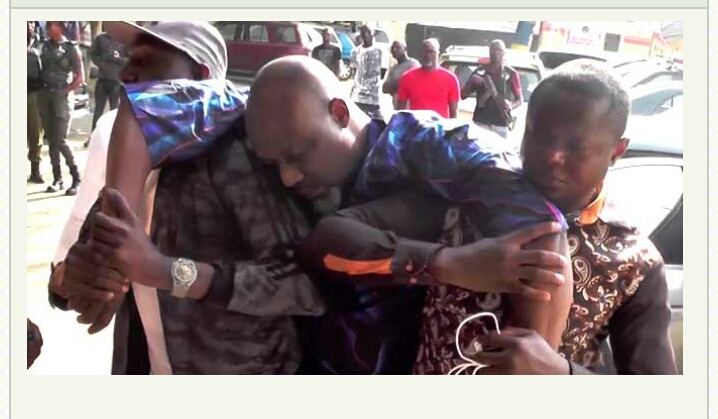 After eight days of police besieging his house, Nigerian Senator, Dino Melaye finally surrenders himself. However, he insisted he could not breath and faints as he enters the police station. They causing Nigerians to laugh at his theatrics and question why he didnt faint in his house after over 8 days of being locked in without water or electricity.
And yet again,we have a public office holder fainting in the face of justice. Who is next??
Content created and supplied by: De'analyst (via Opera News )