Due to the high level of insecurity in Nigeria today, many people have been speaking and asking questions. A single day will hardly pass in Nigeria today without hearing one bad new or the other as it regards insecuriy.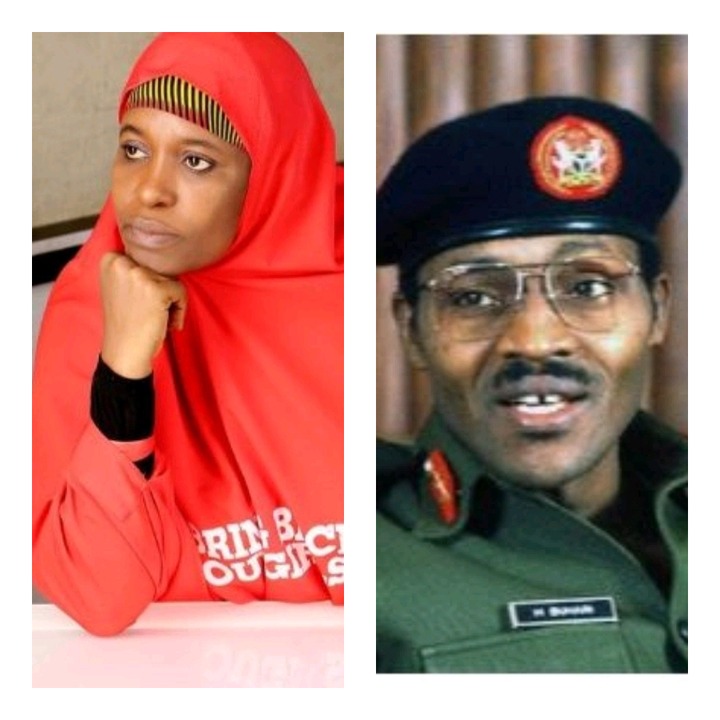 Several innocent Nigerians have lost their precious lives as a result of insecurity, while properties worth millions of Naira have been lost as a result of insecurity in the country.
Based on that note, Aisha Yesufu decided to speak. Aisha Yesufu is one lady who always speaks out when their is a need, without any fear. While speaking, she made it clear that she is still wondering how President Buhari became a General.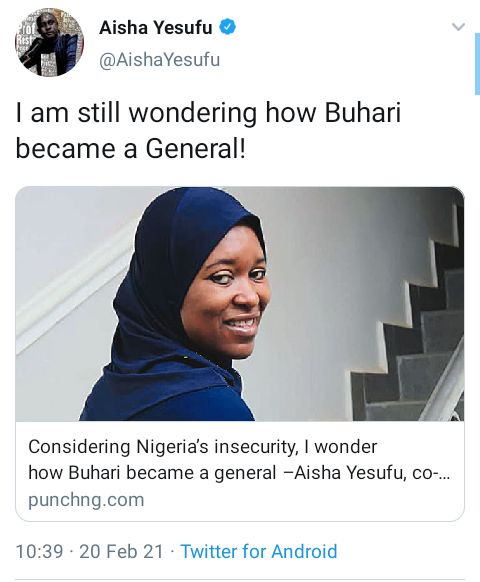 Indeed this is the same thing most Nigerians are wondering. As a retired military General, he ought to know what he should do so as to bring these insecuriy issues to an end. Nigerians are dying almost on a daily basis, yet it seems like nothing serious is being done so as to bring this to an end. May God save our country.
Content created and supplied by: SportsNews10 (via Opera News )