See List of Nigerian Celebrities Who Abuse The Use of Police Escorts (Photos)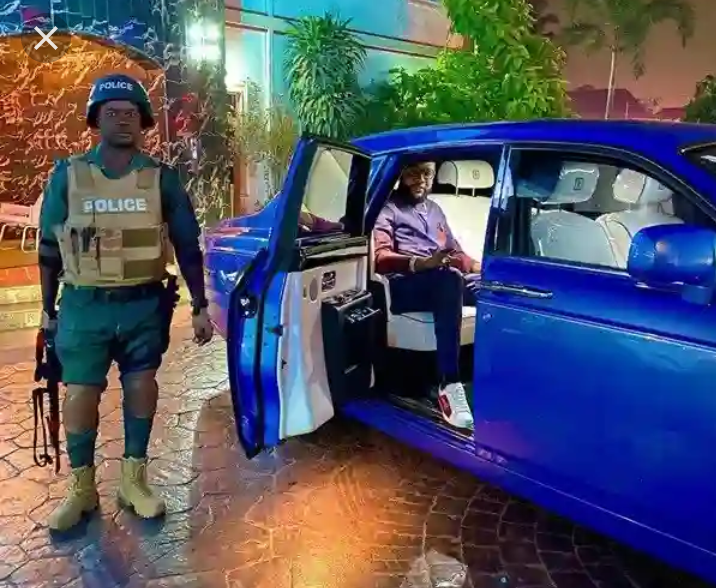 The Nigerian Police Force (NPF) was established in 1930 primarily as the principal law enforcement and the lead security agency of Government. Recently, Many have differed from that line of thought and insist that, they have become the principal breakers of our laws. Top on that long list are Nigerian Politicians, Celeberities, elites and other 'Money bags'.
When these escorts are assigned to them, they deviate from their core duty, which the very least is to ensure that whoever they're protecting is safe and far from harms way.
But the reverse is now the case, Police men and women who are supposed to enforce laws and restore order in the society have now become personal guards or servants as the situation demands to these rich celebrities. They have successfully turned this officers into, to say the least, their Personal Assistant who carry their bags, hold their umbrellas in the rain/sun, open and closes their car doors, run petty errands for them and sometimes used for thuggery. This has actually turned the force into a laughing stock, as no one, not even criminals who, in the right sense, are supposed to fear them, take them serious anymore.
The way these rich men and women especially abuse the use of these security detail attached to them will amaze you.
Below are some of the pictures that illustrate what I'm saying
Five Star muscular boss, Emeka Okonkwo popularly known as E-Money or Arab Money.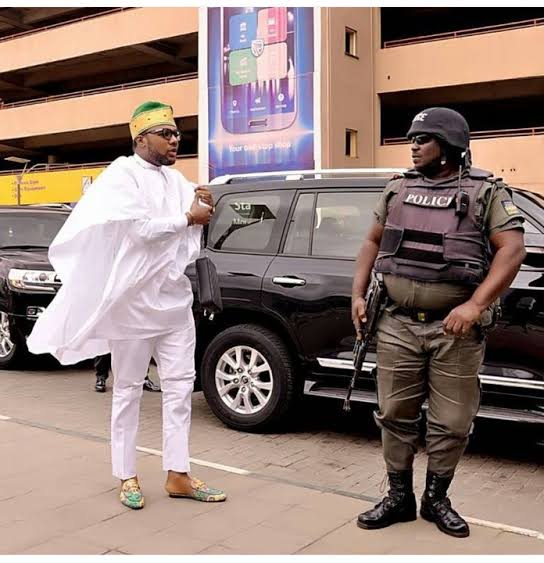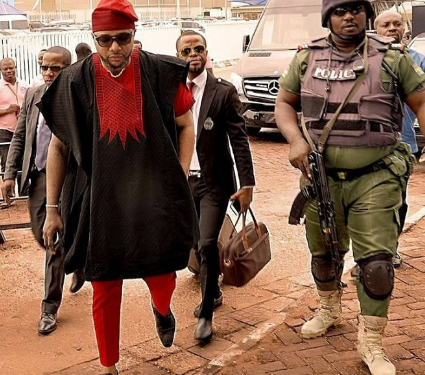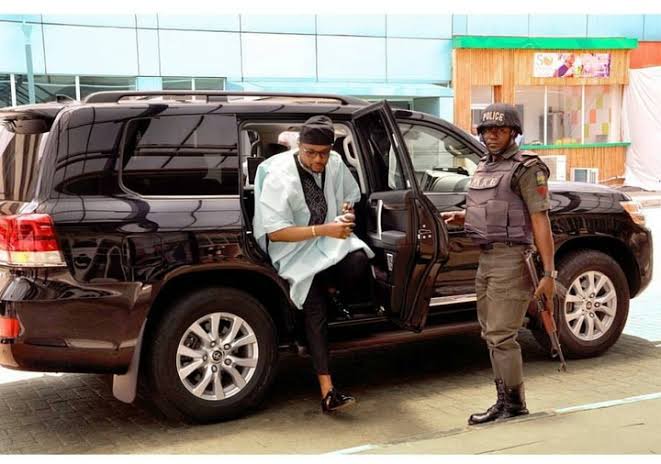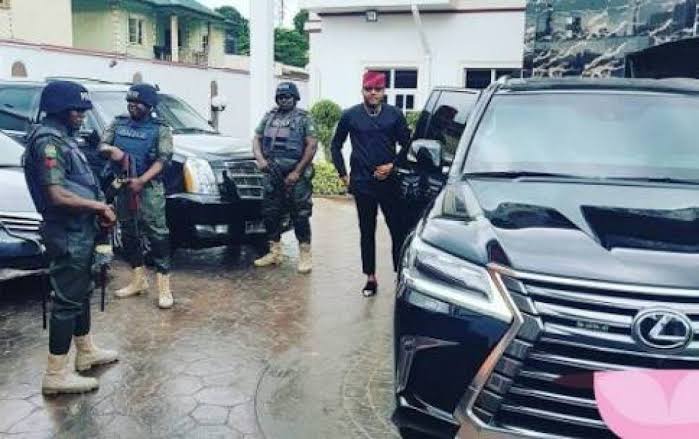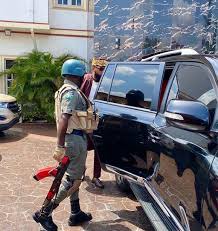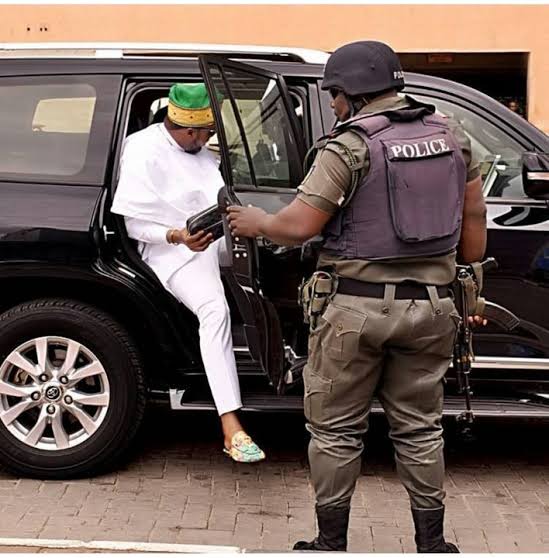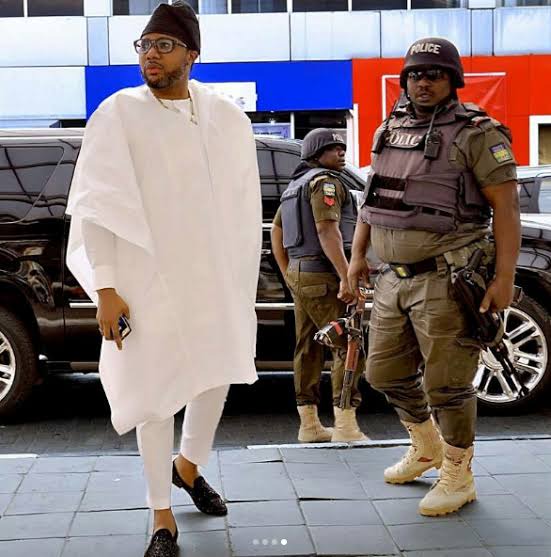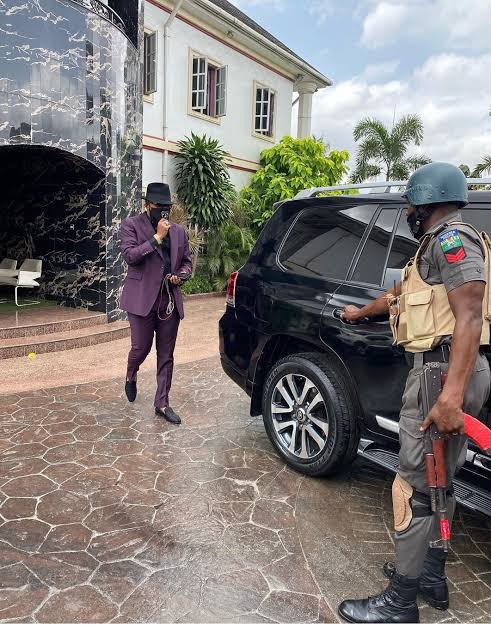 Self-acclaimed 'Celebrity Bar man' Cubana Cheif Priest taking his turn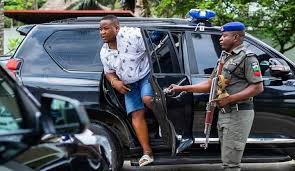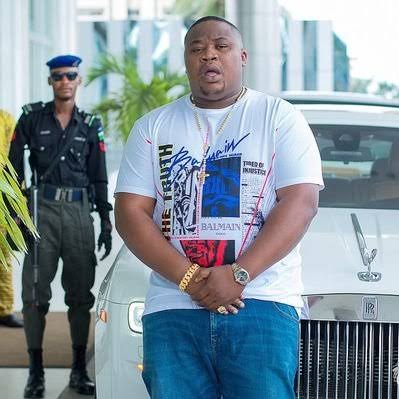 This is a female Police Officer holding a fan for Nollywood actress, Regina Daniels, who is married to a Nigerian billionaire politician Ned Nwoko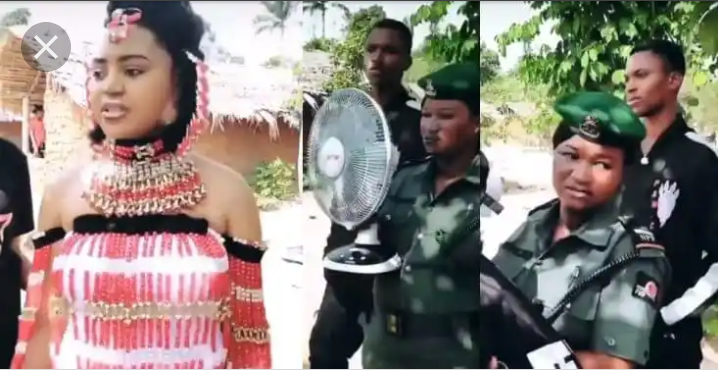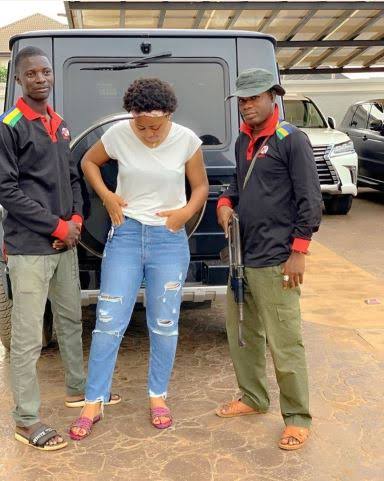 Below are others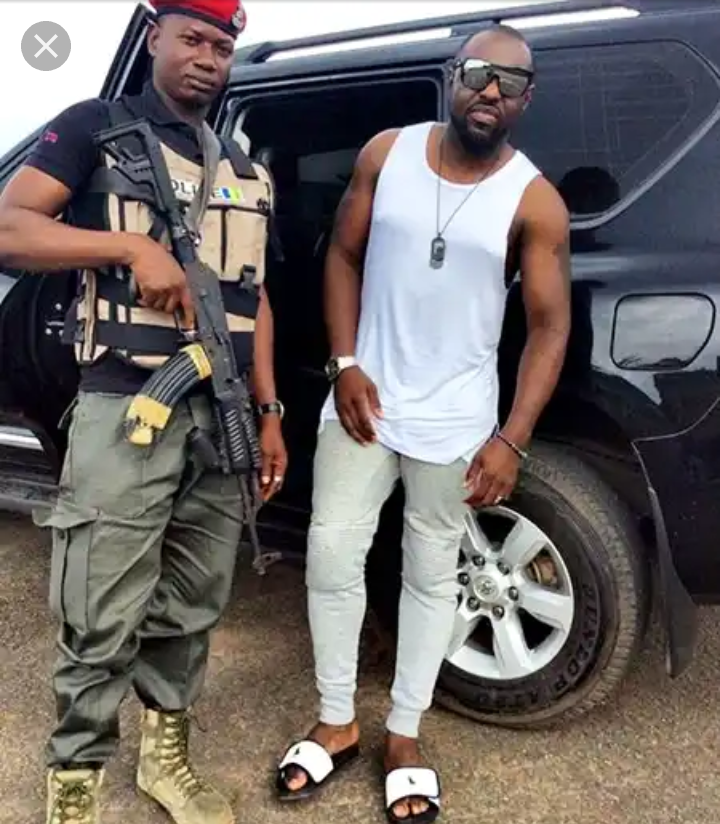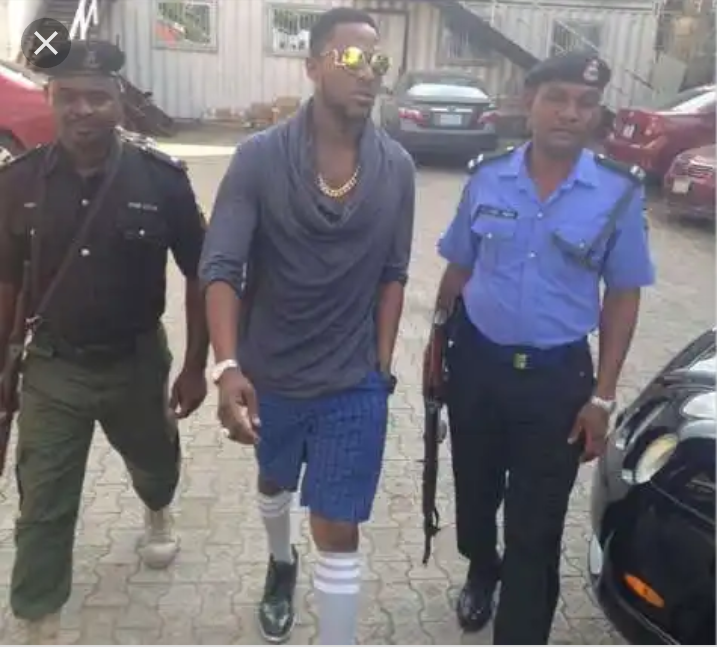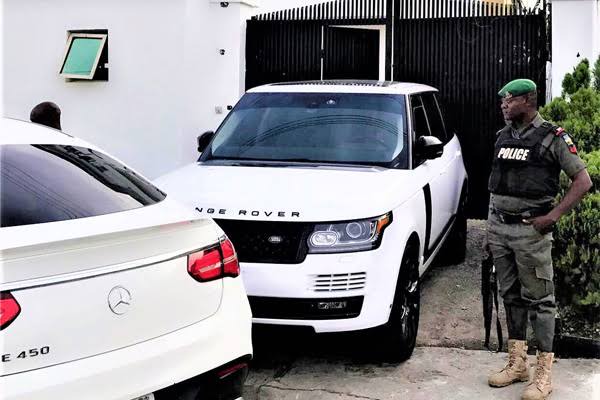 This is Tacha who's only achievements is being a BBN housemate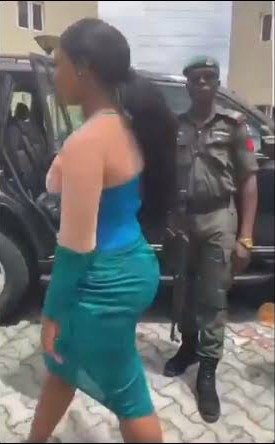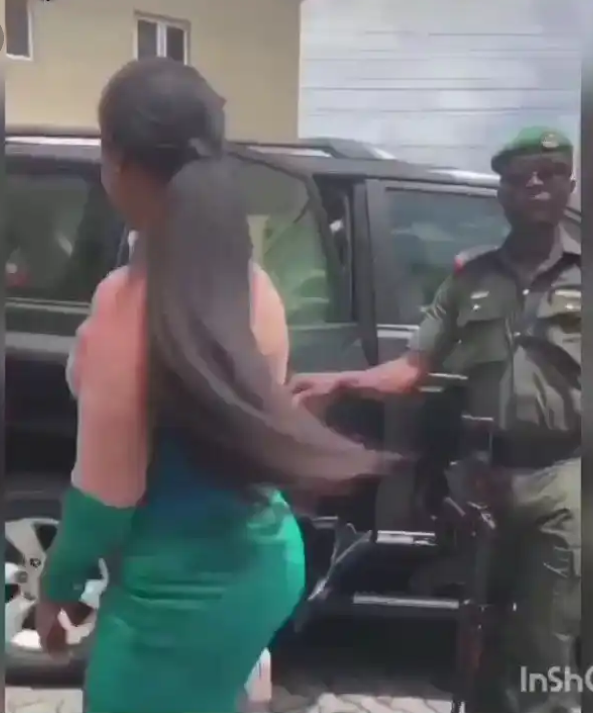 Men of God are not left out, this is Apostle Suleiman.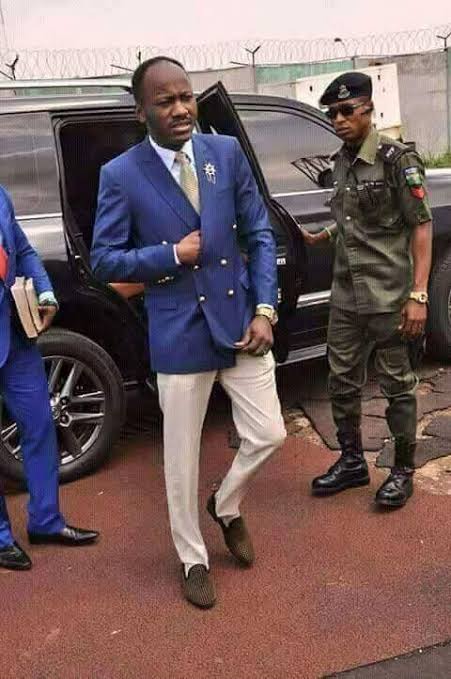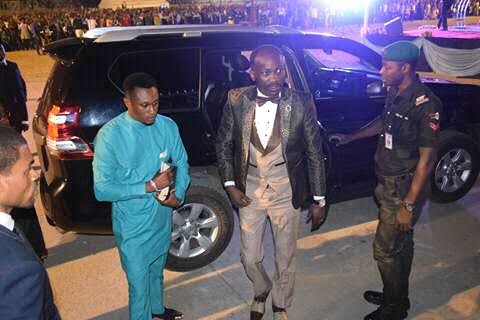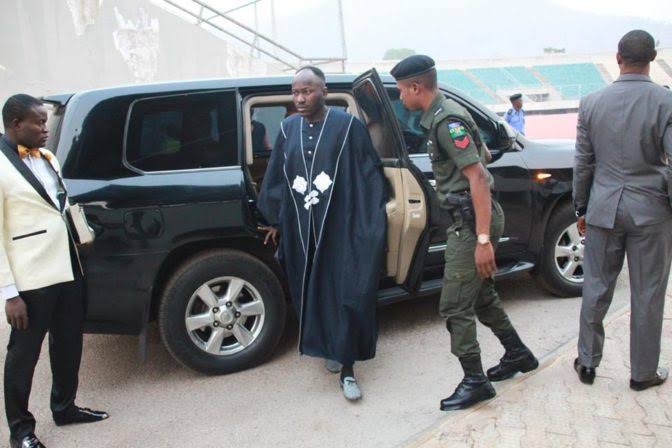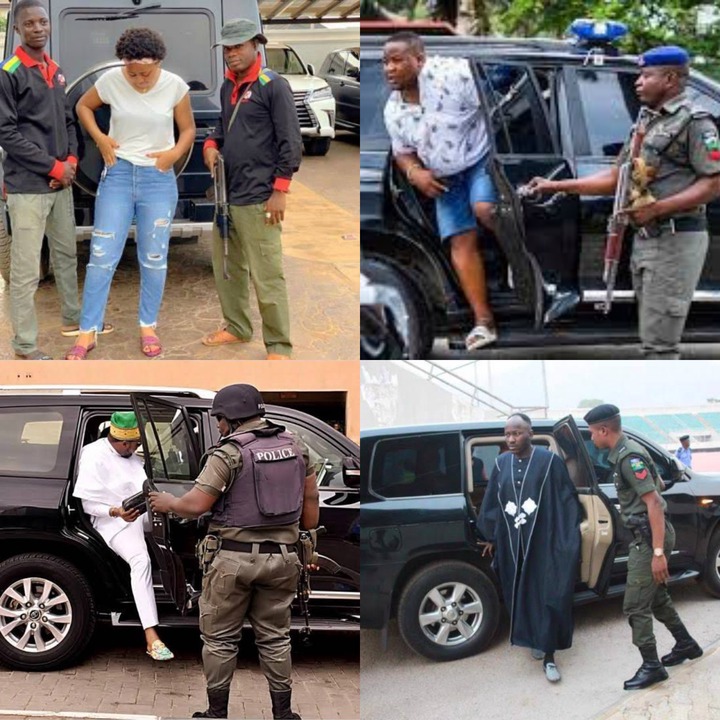 This is a very good reason why Nigerians find it difficult to respect these security forces.
What do you think about this?
Let's hear from you and don't forget to like and share!
Source: studio.opera.com (via Opera News )