Diya warns Nigerians Against War
Retired Chief of general staff, Oladipo Diya in a statement in commemoration of his 77 Birthday expressed his concern about the ongoing event that has threatened the lives of peoples, security, and property in the country and has solicited with Nigerians to avoid actions that could lead to war.
He also appealed to the political class to play by the rules and also observe the boundary between politics and governance and also security matters should not be toyed with on the matters of politicking. Furthermore, the former General stressed the Importance of peace in the country.

In Conclusion, Oladipo Diya reminds Nigerians that we are a blessed nation and people should deviate from hate speech, fake news, and inciting ethnic-religious acts.
Umahi Speaks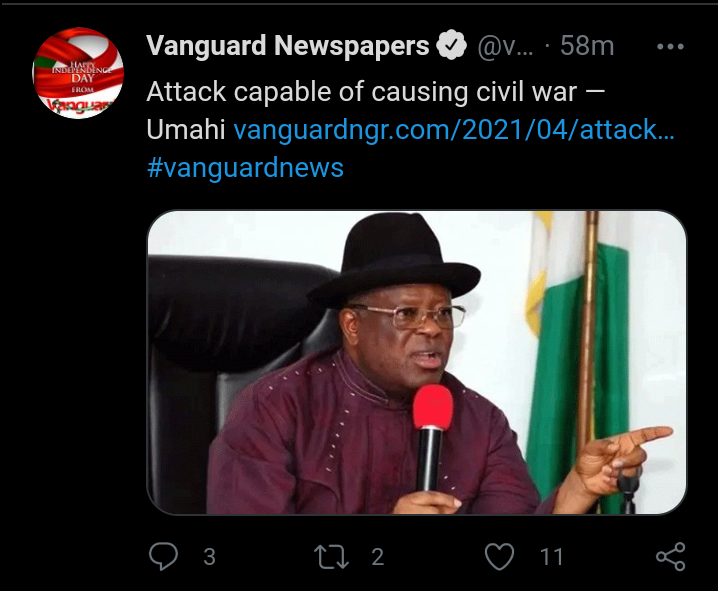 Governor of Ebonyi State David Umahi has expressed his sadness over the attack of four communities of Nkalaha, Obegu, Amaezu, and Umuhuali in Ishielu local government area of the state by suspected AK47 herdsmen on 29th Monday, 2021.
The attack claimed the lives of 15 members of these communities. The governor also claimed that killers a well known and has appealed to security agencies in the state to fish out these criminals and bring them to justice.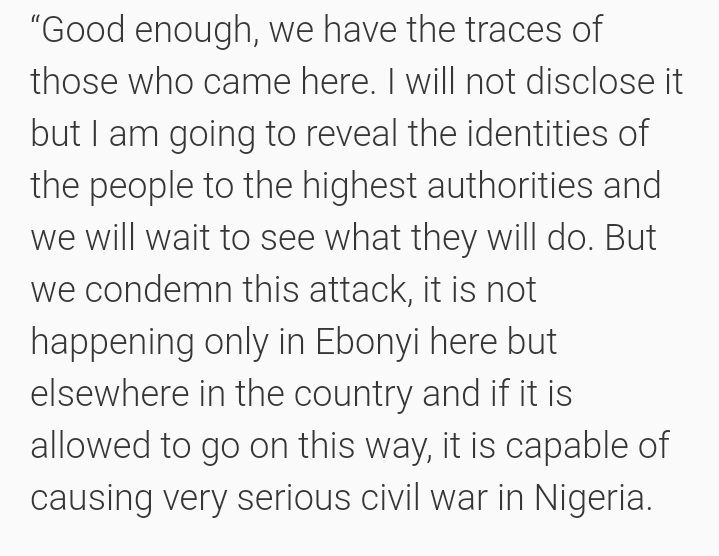 Above is a statement by the governor while addressing the issue.
Ohanaeze Ndigbo Send Message To Federal Government(FG)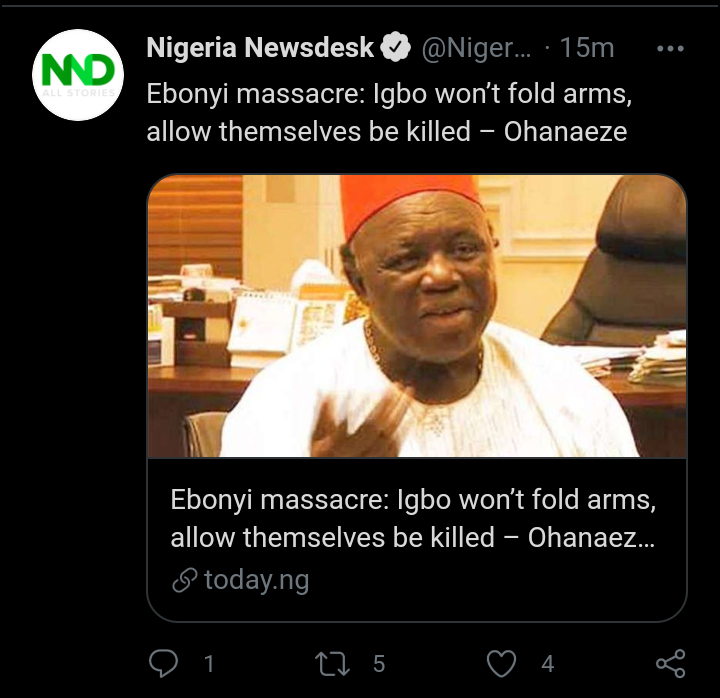 The Igbo Socio-cultural organization, Ohanaeze Ndigbo in a statement released by their National Publicity Secretary, Chief Chiedozie Alex Ogbonnia, has expressed their discontentment over the killing of Igbo in Ebonyi by suspected herdsmen.
According to the statement released it said" The Igbo cannot fold their arms while being massacred. The Igbo love for peace is not in doubt but will not allow persons or group to take undue advantage of the Igbo discipline, fortitude, hospitality, and decent civilization."
RIP As Two Top Nigerian Politician Dies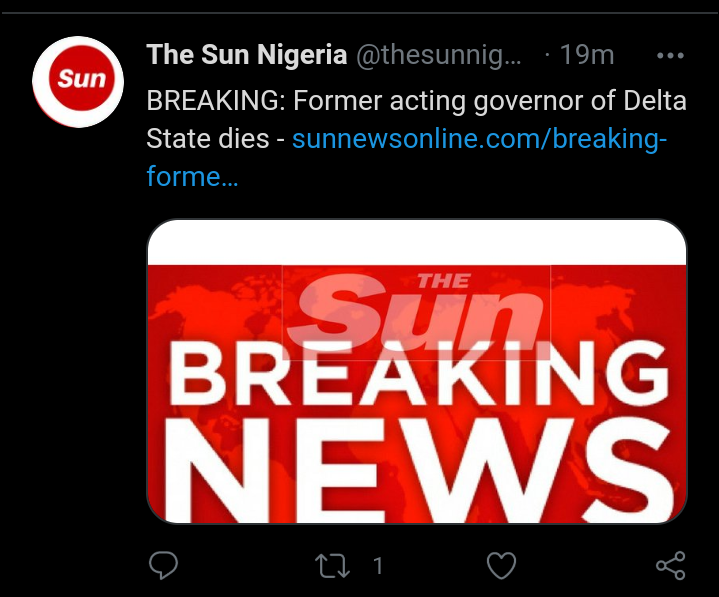 Former Acting Governor of Delta State, Sam Obi has died. The Ex-governor passed away in the early hours of Saturday in Delta State Capital Asaba. Also on the News another Nigerian Politician and lawmaker is reported dead.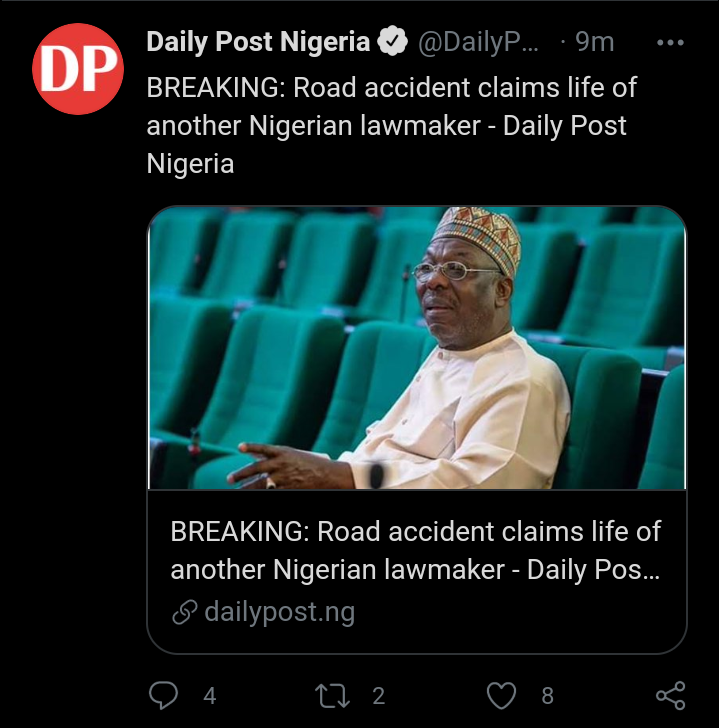 The lawmaker, Haruna Maitala representing the Jos North/Bassa Federal Constituency died alongside his son, driver and security aide along Bade-Gitata road Friday night on his way to Jos.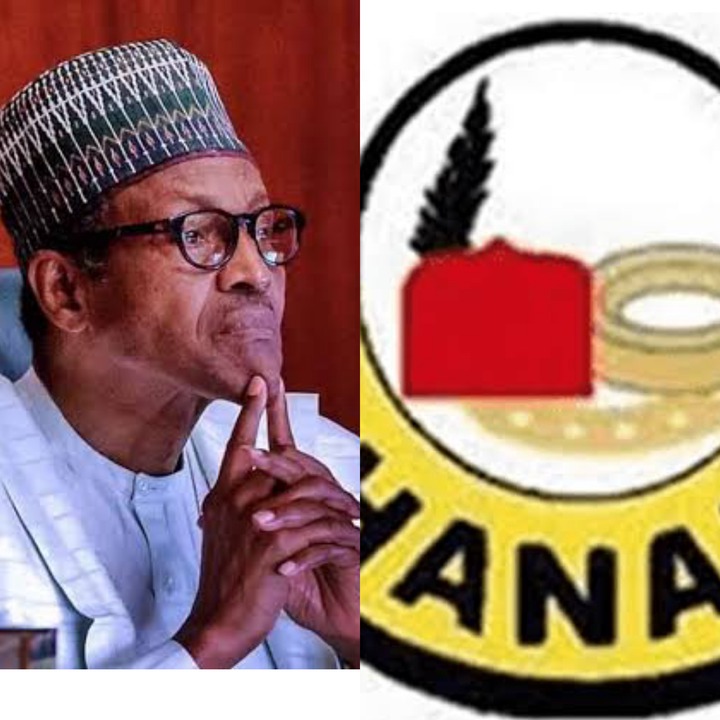 Content created and supplied by: Henryslaw (via Opera News )