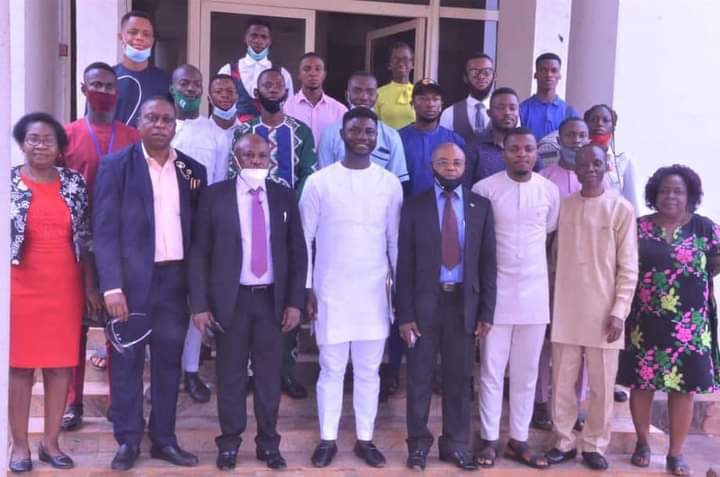 The Legislative Arm, SUG, University of Nigeria comprising of the Senate and the House of Representatives went on a Courtesy Visit to our Amiable Digital Vice Chancellor; Prof. Charles A. Igwe.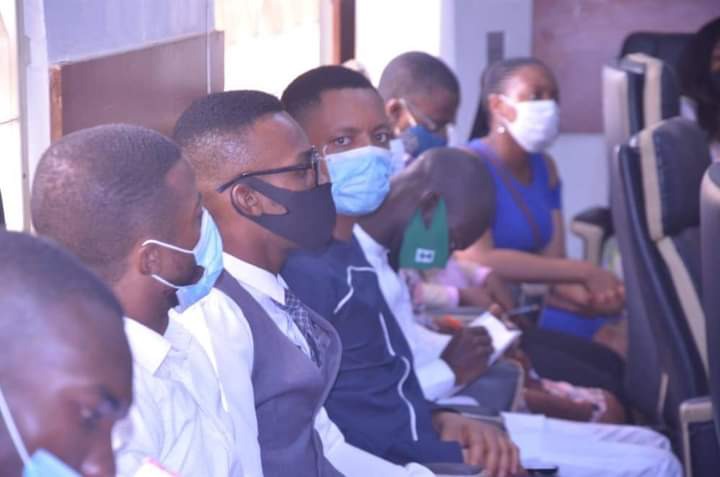 The Legislative Arm was warmly welcomed by the DVC Admin, Prof. Patrick Uche Okpoko on behalf of our VC. Other Principal officers of the University Administration present were the DVC Acad, University librarian, Director of Governing Council, Deputy Registrar amongst a host of Staff.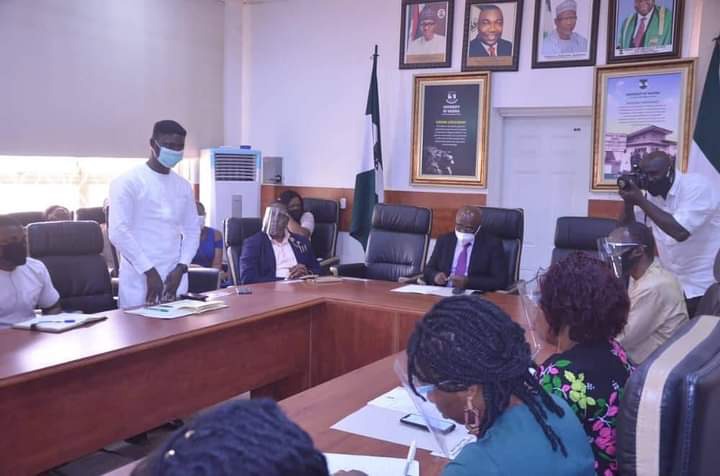 The Senate President in his speech exclusively highlighted the following;
▪️ Thanked our indefatigable Vice Chancellor and the University administration for their foresight in implementing the E-voting Electoral system that brought this administration into power; in the most free and fair election ever conducted by the Varsity.
▪️ Praised the University Administration and the Dean of Students' for always ensuring that the welfare of students remain the paramount focus.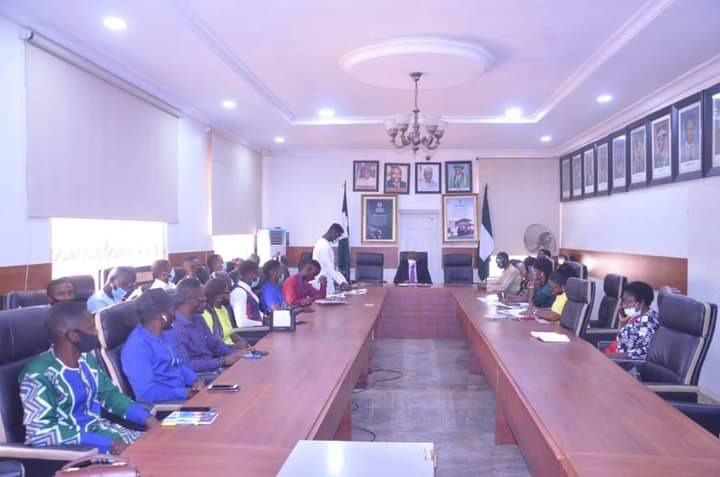 ▪️ Expressed gratitude at the ingenuity of the University Administration to not only attract the Ongoing Hostel Construction at Zik's flat but also in ensuring that students have a conducive academic environment.
The Senate President went further to inform the University Administrators that in the Unions Plenary sessions the Legislative body reached the following resolutions;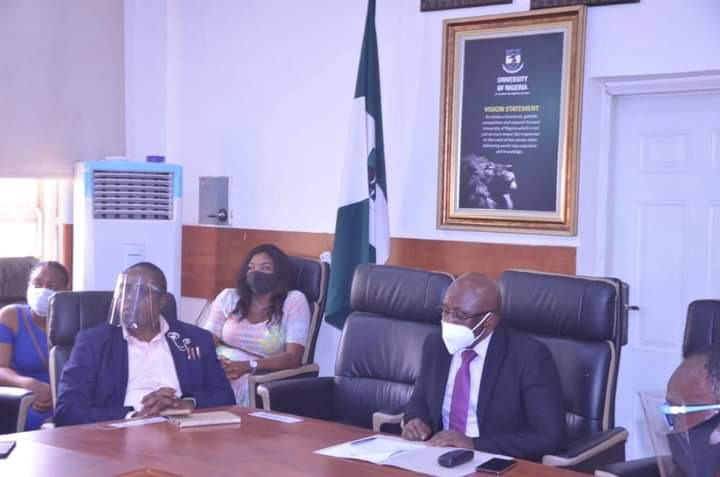 ▪️ The need for the amendment of the SUG Constitution.
▪️ Students' Union Project.
▪️ The need for Appropriation of Bill and not boycotting the rule of law thereby creating unnecessary problems amongst arms of the SUG.
However, the Senate President highlighted some of the challenges facing the Students' Union Government:
▪️ The need for SUG Officials to have their offices.
▪️ Provision of facilities within the Students Union Building (SUB) to facilitate the day-to-day operations of Union Officials.
▪️ The need for SUG Condolence for Deceased Students as stated Constitutionally.
Content created and supplied by: Newman_Nicole (via Opera News )