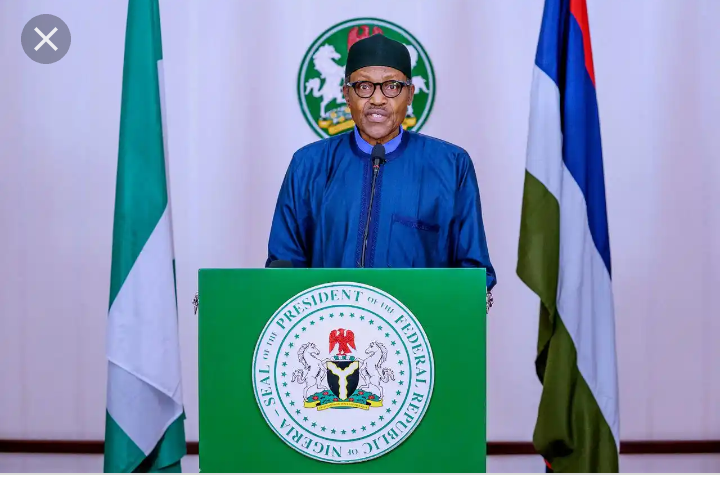 1. ASUU, NUT, NASU, SSANU others give conditions for reopening of schools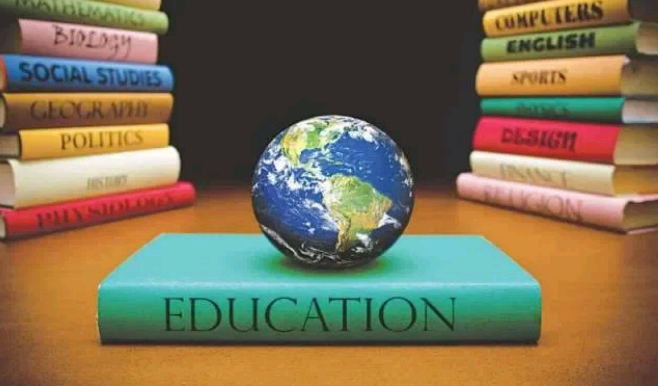 As the debate continues on re-opening of schools in Nigeria, amid a spike in COVID-19 infections across the country, unions in the nation's education sector have given conditions for the reopening of schools in the country.
A communiqué issued at the end of a virtual meeting, signed by Nigeria Labour Congress, NLC, President, Ayuba Wabba, among others, recommended that adequate infrastructure needed to be provided in schools to ensure effective enforcement of the Nigeria Centre for Disease Control, NCDC, protocols and guidelines on COVID-19.
The unions, affiliated to the Nigeria Labour Congress, NLC, are Non-Academic Staff Union of Universities and Associated Institutions, NASU, Senior Staff Association of Nigeria Universities, SSANU, Senior Staff Association of Polytechnics, SSANIP, Senior Staff Union of in Colleges of Education, Nigeria, SSUCOEN.
Others are National Association of Academic Technologist, NAAT, Nigeria Union of Teachers, NUT, Academic Staff Union of Universities, ASUU, Colleges of Education Academic Staff Union, COEASU, and Academic Staff Union of Polytechnics, ASUP.
Speaking through NLC's Education Committee, they called for all-embracing stakeholders' meeting to deliberate on the way forward on the need to re-open schools.
According to the communiqué, "re-opening of schools need to be done with due diligence and utmost precaution, given the overcrowded nature of schools at the both primary, secondary and tertiary levels.
"Government should bring all stakeholders in the primary and secondary education sub-sector— NUT, Parent Teachers Association, PTA, Committee of Vice-Chancellors/Provosts of Polytechnics and Colleges of Education, All Nigeria Confederation of Principals of Secondary Schools, ANCPSS— to deliberate on the way forward, on the need to re-open schools.
"There is a need to create a post-Covid-19 re-opening plans and strategies based on the NCDC protocol and guidelines. There is a need to re-adjust the budget for education and implement measures to assist institutions with the financial burden of managing COVID-19.
"There is need to train the staff of health centres in universities, polytechnics, colleges of education, secondary and primary schools, both teaching and non-teaching staff, on the handling of pupils and students. It is important to adopt phased/structured education activities, adjust exams and lecture/teaching time;
"There is need for National Safe School policies to assist educational institutions to conduct risk assessment audit of schools in the country.
"There is need to revisit the outsourcing policy of security personnel and cleaners, especially in institutions of higher learning to enable the institutions to have full control of the security personnel and cleaners, as private cleaners and security personnel cannot guarantee the health and safety of staff and students.
"There is need to provide Protective Equipment, PPEs, for health and other essential workers for their safety and protection.
"We call for the immediate releases of intervention funds to all institutions, to enable them to provide needed safety measures. There is a need for expansion of classrooms to ensure observance of the social distancing protocol.
There is a need to address the lingering industrial crisis, posed by the IPPIS, in the higher institutions, which has the potential of affecting any attempt at re-opening of schools.
"There is a need for an elaborate plan to determine the duration of classes and sitting arrangements to avoid infection. There is a need to ensure general decontamination/fumigation of entire premises and buildings, including students' hostels, classrooms, staff offices, business premises, lecture halls/theatre, health centres/clinics etc.
"Additional employment of teachers to enable effective teacher/student relation, based on the social distancing protocol; provision of out-door learning environment for kids; strengthening e-learning facilities in primary, and tertiary institutions through provision of customised electronic devices to all staff and students.
"This is in order to complement traditional class settings and achieve physical distancing, and provision of free internet bandwidth in all institutions to be deployed free to members of staff and students within and around the school premises."
On the part of both public and private institutions of learning, the communiqué recommended that upon reopening of all schools, there should be "COVID-19 committees, which will be charged with the responsibilities of ensuring strict compliance with the safety measures.
"The measures include regular handwashing with water and soap, hand sanitisers and, at a minimum, daily disinfection and cleaning of school surfaces and compulsory use of face masks by staff, students and visitors," the communique concluded on reopening of schools.
2. We'll support you, Kwara Gov tells private school owners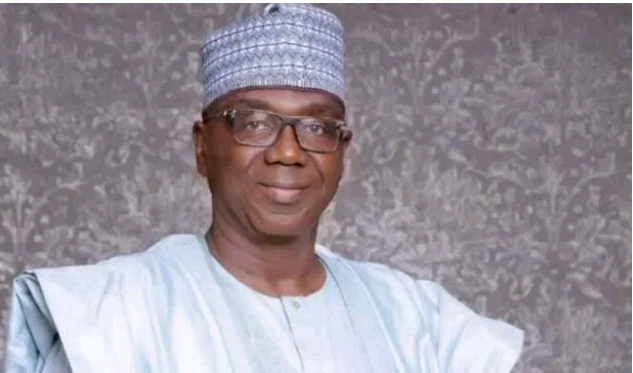 Kwara State Governor AbdulRahman AbdulRazaq pledged to offer interest-free loan and grants to private school owners to be able to pay their workers and prevent massive loss of job in the sub-sector.
AbdulRazaq said he would "not be blind to the plight" of any Kwaran, including proprietors and workers across private schools in the state who he acknowledged have been hard hit by the COVID-19 pandemic due to the closure of schools and some other businesses.
"The government will therefore consider your request for grants or loan, which of course would be interest-free. We can do that as we did for 'transport' workers. But we will need to have the right database to know the number of private schools in the state, the number of their teachers, and their students," he said at a virtual meeting held Friday afternoon with the umbrella bodies of private schools in Kwara State.
He said such database would be key for efficiency, transparency, and success of the move, recalling how the administration had established a hitch-free and transparent bursary regime with digital registration and verification of all applicants last year.
"The issue of database is critical for planning. We want to know how many private schools we have (and) where in the state. If we do so, we can even give land (to those who may need it) and issue certificate of occupancy and other relevant documents," he added.
AbdulRazaq urged the proprietors to work out the modalities for the financial support with the education ministry, but said schools currently registered with the government and paying their taxes until the pandemic would be prioritised in the intervention.
The Governor also urged the private school owners to invest in virtual schooling if they have not done so as the pandemic and the closure of schools may drag until it is absolutely safe to reopen.
"On gradual reopening of schools, whatever we do would have to align with the position of the Federal Government," AbdulRazaq said, adding however that all schools should ramp up their preparations for school reopening by keeping in place all safety measures like hand washing bay, among others.
He also said government would consider giving palliatives to those that did not get in April, especially members of the Association of Model Islamic Schools Nigeria (AMIS) who said they never got from the palliatives given to private schools in the state.
Kwara State President of the National Association of Proprietors of Private Schools (NAPPS) Dr Rahman Adetunji Lateef commended the Governor for "the hands of fellowship extended to us during the lockdown", saying the palliatives the government gave them went round all the member schools of NAPPS.
He urged the government to consider partial reopening of the schools in the state especially for terminal classes — a request which the Governor said would be subject to the position of the Federal Government and the schools meeting the requirements for such reopening when approved.
Arguing that the private schools boast of nearly 100,000 staff strength, Lateef said the lockdown blocked revenues for private schools which in turn led to their inability to pay salaries or take care of their facilities, calling on the government to help the private school owners with grants or loans.
Asiat Funmilayo Ali-Agan of AMIS corroborated the position of NAPPS, urging the government to consider partial reopening of the schools and to consider giving private schools tax holiday and other supports.
"If and when schools are reopened, we assure the government of taking all safety measures. We will abide by the rules," she said.
Corroborating the position of the Governor, Commissioner for Education and Human Capital Development Bisola Fatimoh Ahmed said school reopening, even after approval, would be based on their owners putting in place the necessary measures to protect the children and workers.
The virtual meeting was attended by several members of the two associations.
3. 35 political parties declare support for Obaseki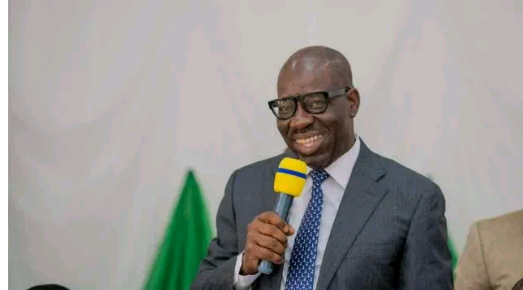 AHEAD of the September 19 2020 Edo State governorship election, 35 political parties yesterday declared their support for the re-election bid of Governor Godwin Obaseki, saying with his volume of achievement, there was no reason anybody should contest against him.
Addressing a press conference in Benin City under the name, Coalition of Political Parties (CPP), Chairman of CPP, Hon Collins Oreruan said the coalition is fully on ground to make sure that the re-election of Obaseki is paramount to them as group.
But reacting to the development, Chairman Edo State APC Media Council John Mayaki said the move was means by the actors to get financial reward from Obaseki.
Oreruan at the press conference said "'instead of acting as individual entities, it will be more effective to support the governor as a block with our existing party structure across the state.
"We have advised our individual governorship candidates to withdraw and join hands with Obaseki to build on the growth and developmental legacies and foundation he has laid in his first tenure.
"We shall synergize with the People Democratic Party, PDP, to mobilize the voters at grassroots on the reason the governor should be returned as governor"
He noted that the CPP grassroots campaign would be issue based, highlighting the visible project and programs of Obaseki administration devoid ob lies, false propaganda, insults and character assassination, unfounded and bias political innuendo that breeds hatred, malice and violence.
Mayaki in a statement said "With this act of betrayal and greed, it is safe to say that these parties have successfully and irrevocably done damage to their integrity and placed a final barrier to any potential for growth and relevance in Edo State. "They make no attempt to increase their followership, present logical ideas to the people, or even make the most basic preparations for elections, whether statewide or grassroots. Rather, their entire existence is to negotiate and declare support for the highest bidder.
"Luckily for them, they have found a good client in Godwin Obaseki. As we have repeatedly said, Pastor Osagie Ize-Iyamu is not in the business of paying for support. This is why he has focused on selling his manifesto to the people through an issue-based campaign devoid of name-calling and propaganda.
But on the allegation that they were procured by Obaseki, the Secretary of CPP, Shadrack Udagbai denied the allegation saying "There is no truth in that, it is baseless and cannot be substantiated. They do not own us. We have agreed to collapse our structure under the PDP led by Governor Godwin Obaseki. No money was given to us, they should provide evidence because the burden is on the accuser to prove.
4. Sanwo-Olu task Trade Fair leaders on safety precautions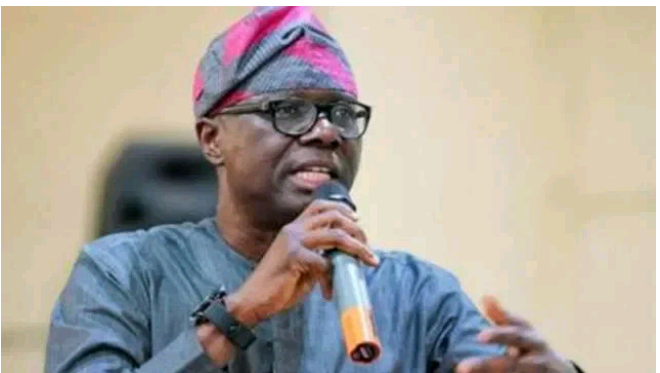 In a bid to contain community spread of the Coronavirus, the Lagos State governor Babajide Sanwo-Olu has urged market leaders at international trade Fair along Badagry express road to adhere strictly to healthy tips by caregivers.
Speaking on behalf of the governor, chairman of the LGA, Engr. Oluwaseyi Buraimoh said: "Governor Sanwo-Olu, had advised Lagosians on the need for their compliance with the State policy on the containment of coronavirus pandemic within the state.
"In accordance with his directives, we have advanced the campaign against further spread using the just concluded 3 – day free training to imbibe the clinical culture and COVID – 19 virus precautionary measure in the populated international market.
"I appeal to the individual market operators in the Trade Fair Complex to be safety conscious because Nigerians appreciate your brains since you are gifts to the nation."
Responding, the market leaders who represented various organizations collectively assured the chairman of absolute compliance said: "For now, businesses in the Trade Fair Complex only open 3days weekly, between the hours of 9 am and 3 pm; provisions have been made at the entrances of the trade fair complex's main gate for patronisers to wash and sanitise their hands; keeping social distance; well kitted with face masks and hand gloves, the obligation of business travellers who just returned from International trips to mandatorily isolate themselves for 14 days before entering the trade fair complex, among other COVID-19 safety measures.
5. NUPENG begs ExxonMobile, SPDC, others to protect Nigerian jobs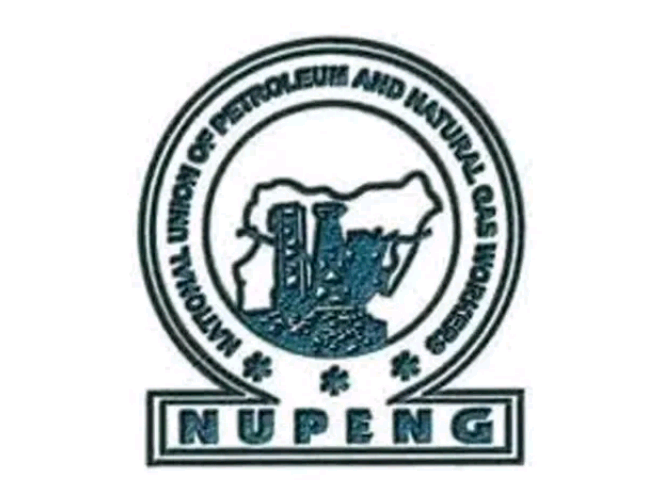 Nigeria Union of Petroleum and Natural Gas Workers, NUPENG, has pleaded with international oil companies, IOCs, especially ExxonMobil, Shell Petroleum Development Company, SPDC, as well as indigenous companies and contractors, to protect the jobs of Nigerian workers in the face of the COVID-19 pandemic.
Similarly, the union commended Indorama Eleme Petrochemical, Chevron Nigeria Limited and few others for ensuring job security of Nigerian workers amid COVID-19.
NUPENG, in a communiqué by its President and General Secretary, Prince William Akporeha and Afolabi Olawale, respectively, at the end of the union's virtual National Executive Council, NEC, meeting in Lagos, commended members who have been working in the face of all the risks and challenges of the period.
Stressing the need for COVID-19 not to lead to Nigerians losing their jobs, NUPENG noted that workers "had been out there day and night, working hard to keep the economy of our great country running and productive. These are highly productive and patriotic Nigerians in crude oil and natural gas prospecting, drilling, refining and distribution.
"They included, but not limited to, the petroleum tanker drivers, petrol stations workers, depot workers, independent/major marketers workers, etc.
"The NEC in session salutes their courage, commitment and selfless service to the nation. The council in session notes that some of our members in the course of carrying out these onerous tasks, have been infected and sometimes murdered by security agents during this period.
"The NEC in session commiserates with the families of those who lost their beloved ones and empathise with those affected and infected by the pandemic."
The union also commended "the media for the wonderful work they have been rendering to humanity, even in this period of COVID-19 pandemic, through education and information to the public.
"The council in session also notes with appreciation some of the employers in the industry, who have been consistently showing empathy and support to their workers during this trying period.
"The NEC in session recognises the fact that businesses have also suffered so many setbacks during this period, and every employer that still respects and guarantees worker's rights and benefits deserves our appreciation and commendations.
"Prominent amongst these companies, who were noted to have shown remarkable empathy and support to workers at this auspicious times, include Indorama Eleme Petrochemical Plc, in Port-Harcourt, Chevron Nigeria Limited and, to a great extent, Total E&P and Total Nigeria.
"The council in session hopes that other IOCs such as ExxonMobil, Shell Petroleum Development Company and indigenous companies/contractors would emulate the aforementioned companies by protecting jobs, rights and benefits of their workforce, including contract workers and service providers."
The union equally commended the Minister of Labour and Employment, Senator Chris Ngige, and the Minister of State for Petroleum Resources, Chief Timipre Sylva, for their commitment and untiring efforts in saving jobs and making quick interventions on all matters of unfair labour practices by some IOCs and ingenious companies/contractors, during this period of COVID-19 pandemic.
Content created and supplied by: Ricbain (via Opera News )
Opera News is a free to use platform and the views and opinions expressed herein are solely those of the author and do not represent, reflect or express the views of Opera News. Any/all written content and images displayed are provided by the blogger/author, appear herein as submitted by the blogger/author and are unedited by Opera News. Opera News does not consent to nor does it condone the posting of any content that violates the rights (including the copyrights) of any third party, nor content that may malign, inter alia, any religion, ethnic group, organization, gender, company, or individual. Opera News furthermore does not condone the use of our platform for the purposes encouraging/endorsing hate speech, violation of human rights and/or utterances of a defamatory nature. If the content contained herein violates any of your rights, including those of copyright, and/or violates any the above mentioned factors, you are requested to immediately notify us using via the following email address operanews-external(at)opera.com and/or report the article using the available reporting functionality built into our Platform See More