"Women Are Not Made To Work, It Is The Duty Of A Man To Provide And Foot The Bills"- Lady Says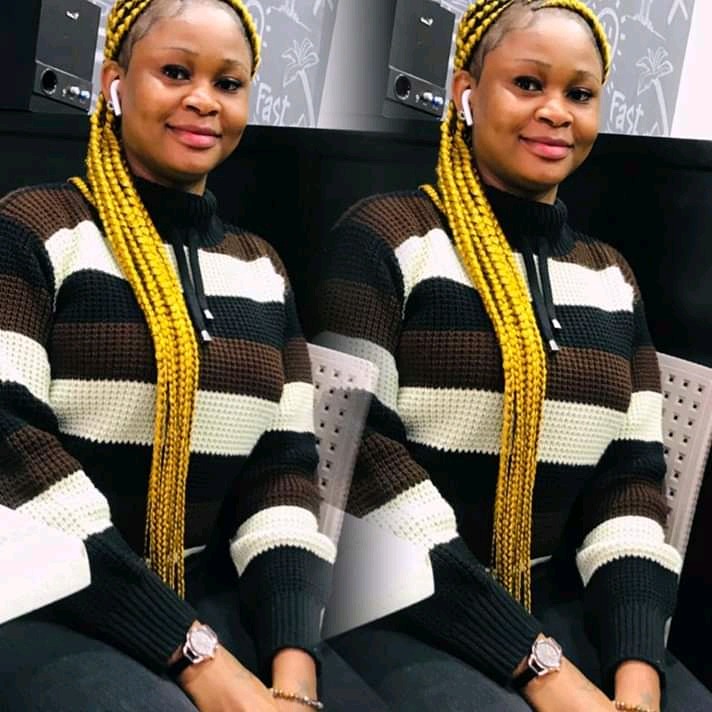 A lady named Lavida Muna has taken a Facebook group to share her opinion about who are meant to work between a man and a woman. According to her, she said that woman are not meant to work and it is the duty of a man to provide and foot the bills. She also added that man should wake up and work and stop dragging women. She said that he only job of a woman is to satisfy a man on the bed.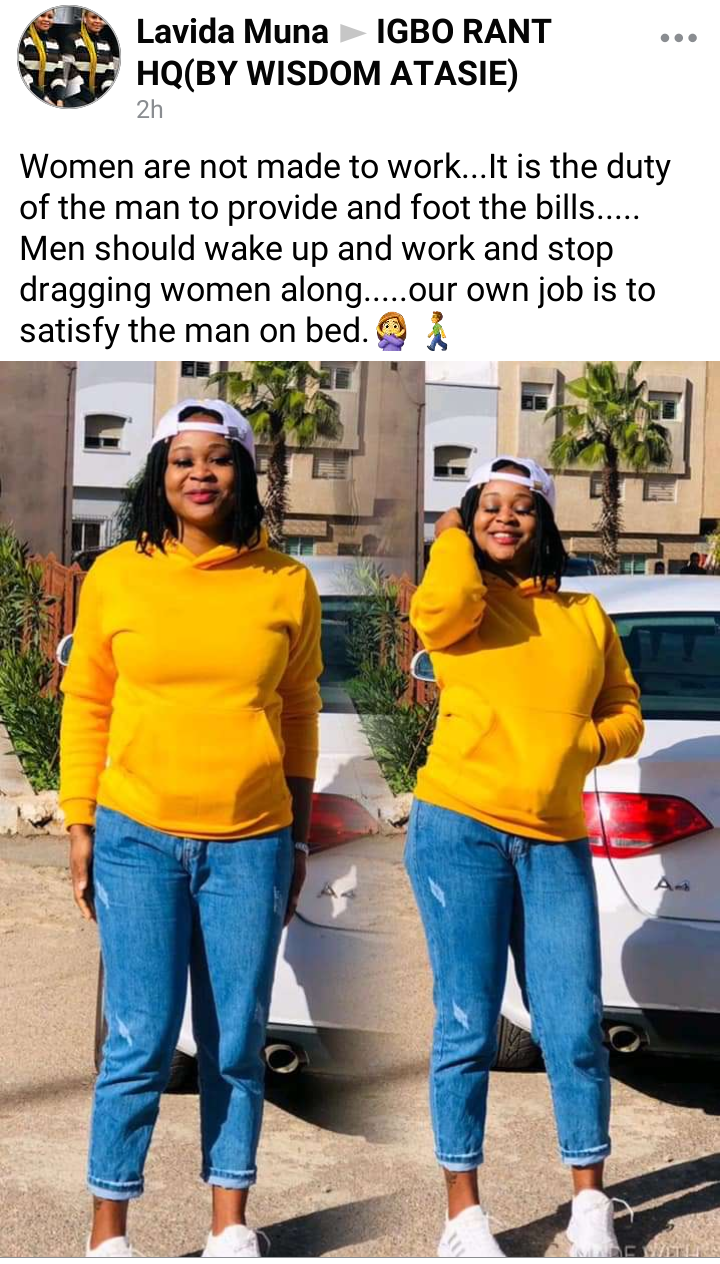 What she said got the attention of many people on Facebook thereby making them to react via likes and comments. One of the reaction is from a lady who support her opinion and also made an important point. According her she wrote;
"You're right, God made it so. Do men follow women carry pregnancy till nine months or help the woman to deliver? Big no. That is how men should work and feed their family too, but in the case where the country is so bad women need to work to assist the men, Some men can't carry the load alone while some can carry it. If you find yourself in the condition you need to help your husband out. And another thing that can make a woman work is you don't know what tommorow wIll bring. If the man is sick or no more how will you cope with your kids. Wise woman work if you see a good job or can even do business to help hubby out."
Below are screenshots of some reactions.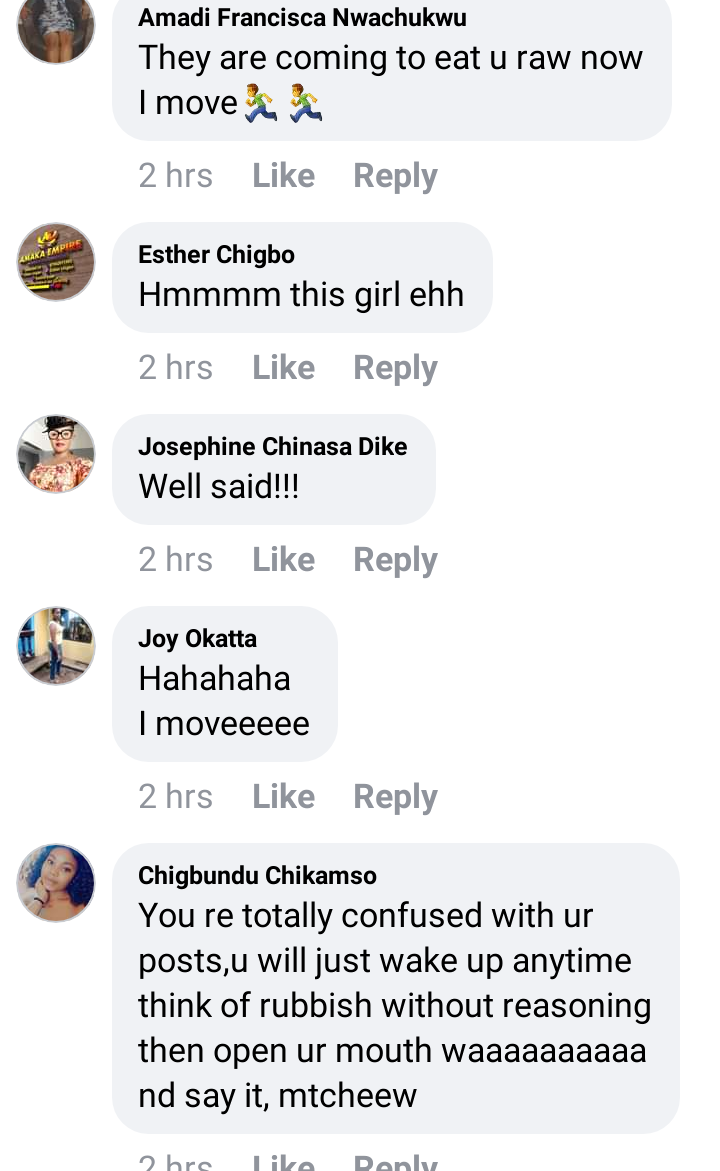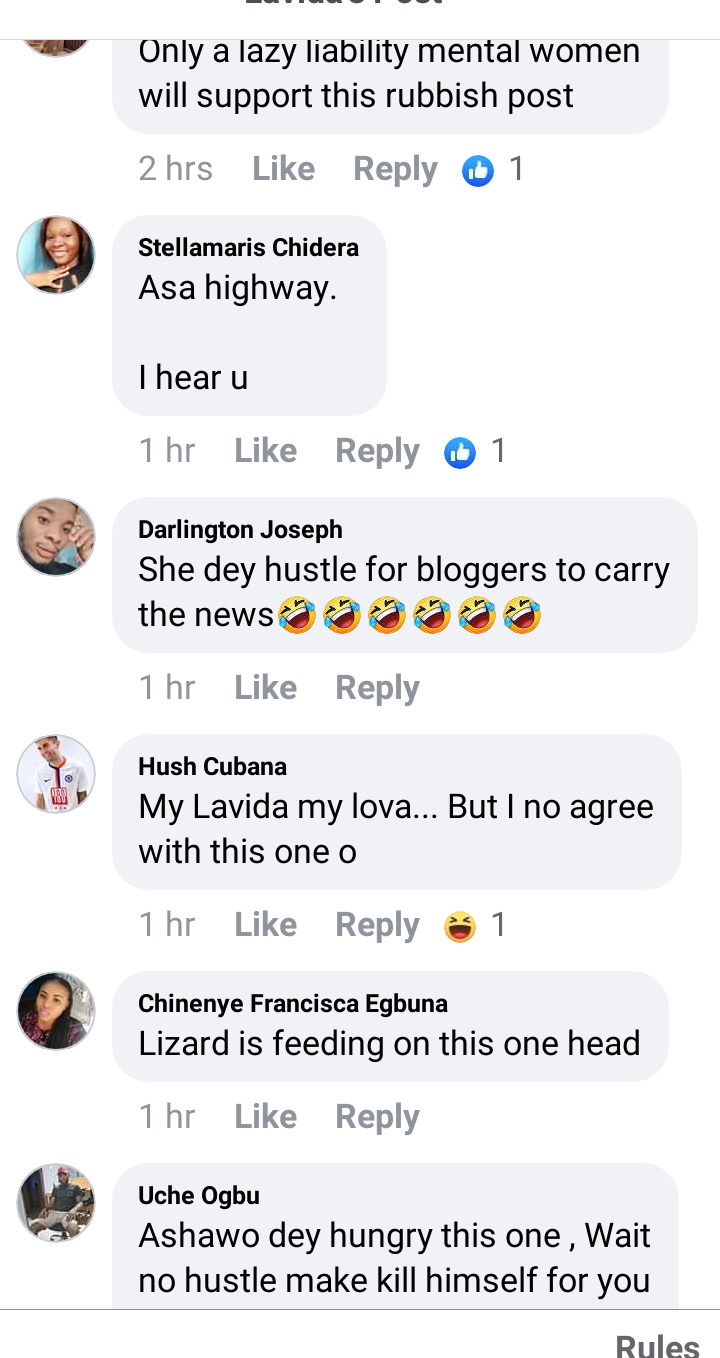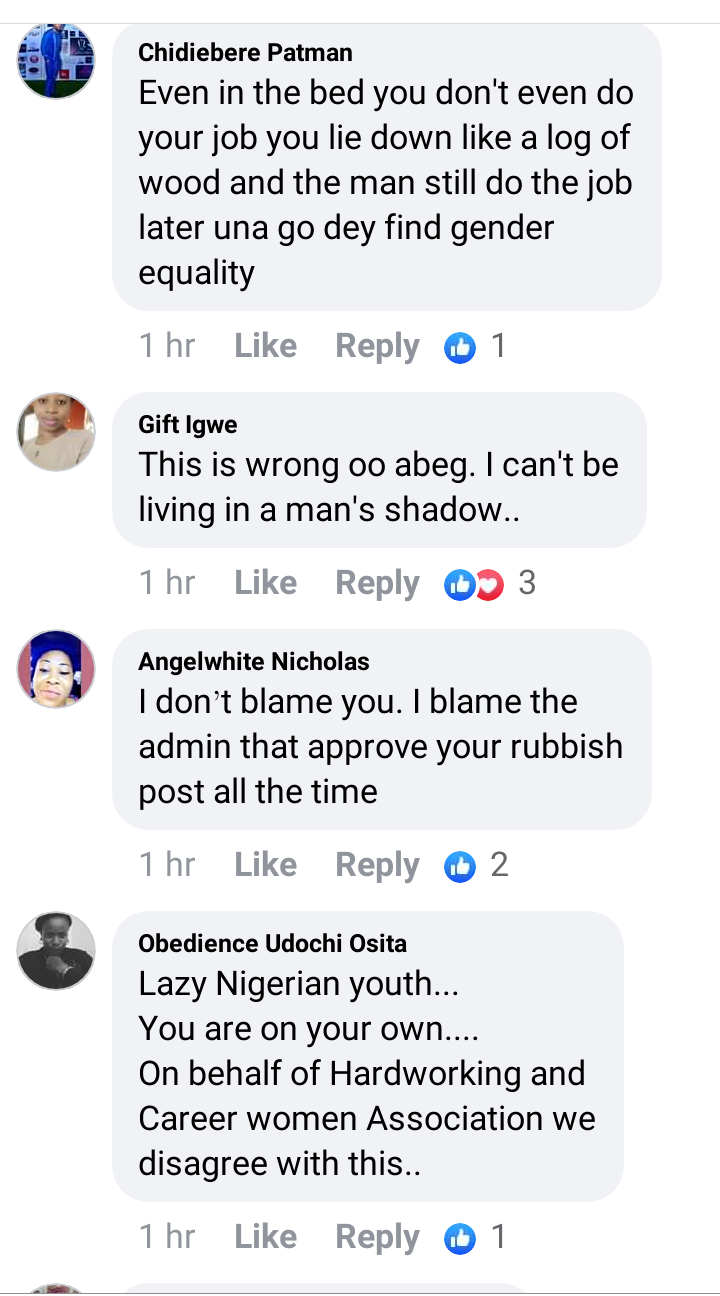 What are your thoughts on this? Drop your comments below and don't forget to follow up for more interesting articles.
Content created and supplied by: proff_official (via Opera News )