Last 2 years, Rt. Honorable Rotimi Ameachi, former Rivers State Governor and current Transportation Minister, gave a speech entitled IGBO 'S IN THE POLITICS OF NIGERIA at the Nnamdi Azikiwe University ceremony in Anambra State. In this time and season, it's hard to see a notice Nigerian politician articulate an in-depth grasp of Nigeria's ethno-cultural make-up (especially that of Igbo's). With due credit, Ameachi openly quoting scholars vast in pre- and post-colonial Nigeria information put forth his idea as lucidly as his subject and demaded the occasion.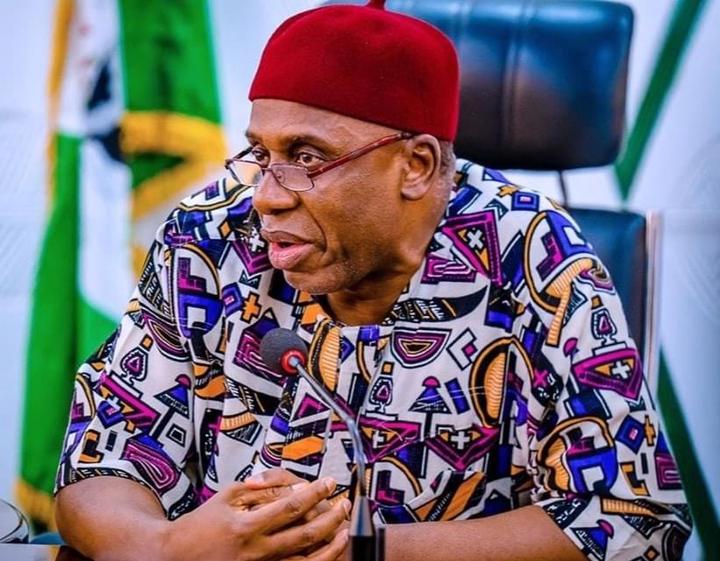 Amaechi
In his voice, Ameachi challenged Igbo Land's porported tranquility before the British colonialist 's advent. Quoting deserved scholars he said was not free of outsiders, contrary to common pre-colonial thought. He said Igbo traded Efiks, Benin's, Ibibio's & Hausa's. Ameachi spoke about tribal identity's "constant mutable truth." He said when debating a people's culture, it's generally deliberated in the present. Nevertheless, he pointed out that such tendency significantly disservices tribal identity concept. And, for example, tribes change forever: what Igbo tribe / society was 50 years ago is not what it is today.
He also rejected the idea that tribes are homogeneous groups. Ameachi said studies have shown instead that most tribes are heterogeneous in nature. In other words, the structure, language and culture of each dominant tribe varies. He said that while outsiders view Igbo's as homogeneous inwardly Igbo's are conscious of their differences.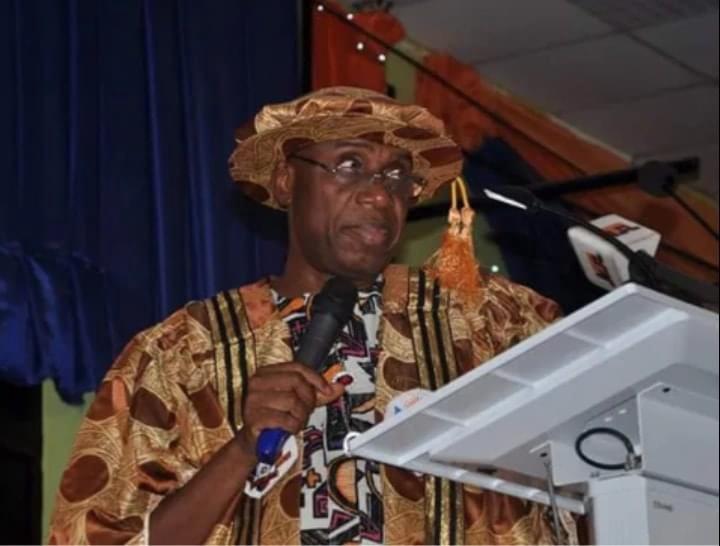 Amaechi delivering his speech
In my opinion, one of the big issues Ameachi tried to highlight is the fact that lack of territorial ambition hindered Igbo 's large sphere of influence in Nigeria today. For example, if Igbo were territorial expansionist like the Sokoto Caliphate, Igbo land would have extended from the Atlantic dip to Nigeria's south-west frontier. Ameachi didn't say it should have helped Igbo 's best conquerors. Had Igbo been conquerors, their sphere of influence in present-day Nigeria could have been significantly expanded. Therefore, in this modern age when politics is a game of numbers had Igbo's defeated their neighbors it might have expanded their sphere of power, placinating them at Nigerian politics' commanding point.
Because Igbo's obviously aren't conquerors what Ameachi got at? Apart from hinting that lack of territorial ambition was the ban of pre-colonial Igbo culture, Ameachi seemed to indicate that since Igbo's were not warming people it created a situation where less people today in Nigeria are called Igbo's than would otherwise have been the case. Therefore, lack of territorial ambition created a situation where many men, otherwise known as Igbo's, are at the fringe of the identity.
In the length and breadth of today's Igbo land we have people who were formerly found in the Eastern Region geographical language now disconnected from their original territorial identity. A blunt act of severance orchestrated by military junta civil war who wanted to reduce Igbo power by all means. For example, Gowon's Rivers State was crudely cut-off from the old Eastern Region, even though most people in the Rivers reasonably share cultural identity with Igbo's to be properly called Igbo's. It also refers to Delta Igbo's; as well as Igbo 's neighboring Cross Rivers, Akwa-Ibom, Benue State, etc.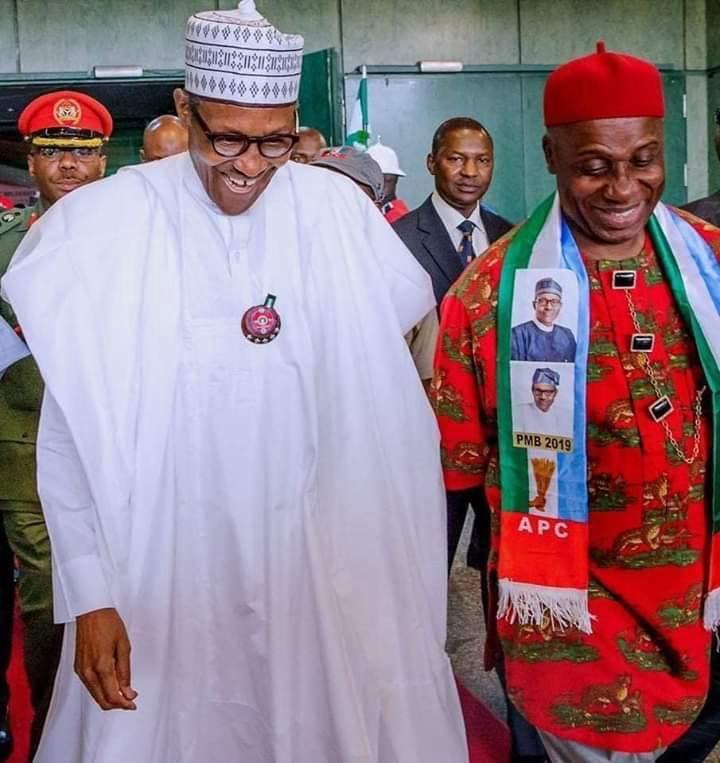 Amaechi and President Muhammadu Buhari
If I must say, Ameachi comes from Rivers State's Ubima, a town bordering Imo State & Rivers State. Historically, Ubima was part of the Igbo colony known as Igwuocha (which literally means white sand mountain indicating that the area 's topography had already receded into the Atlantic). Even as British colonialists implemented regional administrative structure, Ubima remained firmly stuck in the North. During the civil war, Gowon established Rivers State wretching many communities, including Igbo land Ubima.
Thus, despite attempts to dispose of his Igbo identity, Ameachi remains an Igbo man. Moreover, while he didn't mention it in his address, Ameachi tried to point out that as long as politics remains a game of numbers Igbo's are doing great disservice not welcoming their brothers across the border struck-out by military juntas from Igbo Commonwealth. Igbo can no longer be viewed solely as a tribe, but as a commonwealth of citizens sharing commonalities.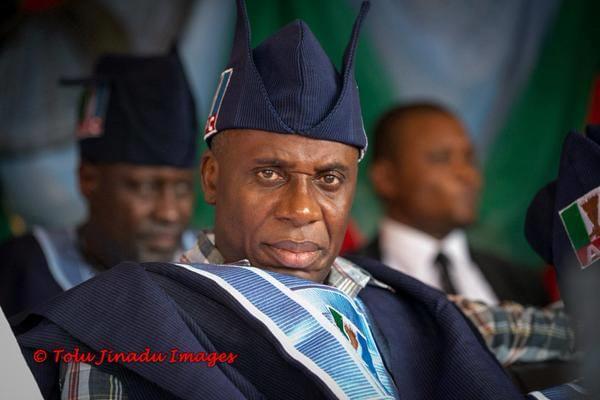 Ameachi addressed Dr. Nnamdi Azikiwe. He obviously didn't declare Zik a territorial expansionist. Nevertheless, due to his father 's work in colonial civil service, Zik 's family leaved in almost every region of Nigeria; and because of his studies in the United States of America, Zik experienced the benefits of a diverse population coming together to form a great country. Since Zik 's experiences were an enduring nationalist. Yet no one can accuse Zik of being naive about the complexities of creating a powerful, ethnically diverse nation out of Nigeria, because Zik personally often suffered tribalism pangs. Nevertheless, before his death, Zik didn't lose faith in the one-Nigeria dream.
Amid demand for Igbo 's succession from some quarters triggered by real and perceived marginalization; as well as palpable Igbo's mistrust of other Nigerian groups, Ameachi like Zik believes that Igbo's are trapped in Nigeria and should do their utmost. Yet to strengthen their sense of belonging to the Nigeria nation, Ameachi insisted Igbo must become more politically assertive. He also noted Igbo's swimming against national politics' present. He did not categorically state why or provide insights as to the cause, although there are push and pull factors responsible for this sorry state of affair.
In my opinion, Igbo's bane in national politics is their inability to distinguish leadership from politics. While both words can sound the same, they are not the same. Politics is different from leadership: politics means doing whatever it takes to win elections and gain power and influence. Thus leadership means doing whatever it takes to perform its duties fully, equally and squarely. Modern politics takes great finesse to strike a balance between leadership and politics.
Fortunately, despite their seeming lack of political finesse, Igbo's are better leaders than politicians. Nigeria needs leadership from Igbo, maybe now president than ever before. For example, Professor Humphrey Nwosu may have naively assumed that Babangida would hand over power to whoever won the presidential election on June 12, 1993. Prof. Nwosu did his utmost to stage a free & equal election. IBB may have annulled the election, but Professor Nwosu proved through his leadership the free & fair election is possible in Nigeria. If not that Dr. Ken Nnamani was the Senate President during Obasanjo 's 3rd-term campaign, Nigeria would have been saddled with a lumbering tyrant now. True to nature, both men displayed leadership 's stellar qualities.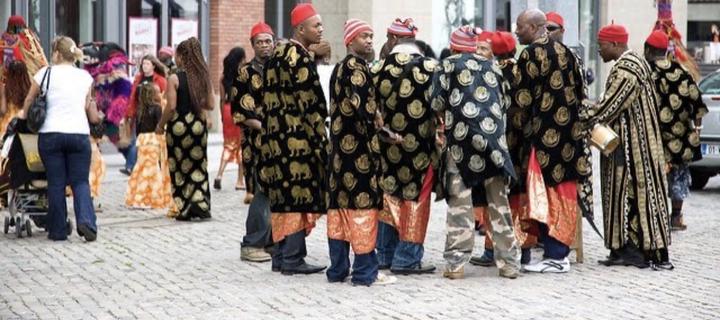 Ndi igbo
Politics is about promoting a company and selling its ideas (manifestos) to people. Remember, a politician must be brave in politics and sacrifice everything for his ambition. Most significantly, a politician must recognize that virtually all political contests are fought from regional / geographic block position. A leader must mobilize his people accordingly.
Going underpinning the rotational presidency, in 2023 APC is likely to select her next presidential nominee from the West. Even eminently eligible to run for presidency by coming from the South Ameachi. While he has not yet announced his interest in running for presidency, Ameachi chose to identify as one of them through his speech at Unizik.
But despite their renowned apathy for voting and election, Igbo's certainly don't add anything to a presidential candidate 's table. However, his speech at Unizik Ameach stated his choice to align with Igbo's. In doing so, he showed his love of land and people that he knew as an old Eastern territory he initially belonged to and was taken in. What Ndi-Igbo should do is carry their wish list to Ameachi and give him the support he wants.
What are your opinions?
Please Tell is in the comment section.
Share the post to Enlighten Others!
Content created and supplied by: BrightTV (via Opera News )
Opera News is a free to use platform and the views and opinions expressed herein are solely those of the author and do not represent, reflect or express the views of Opera News. Any/all written content and images displayed are provided by the blogger/author, appear herein as submitted by the blogger/author and are unedited by Opera News. Opera News does not consent to nor does it condone the posting of any content that violates the rights (including the copyrights) of any third party, nor content that may malign, inter alia, any religion, ethnic group, organization, gender, company, or individual. Opera News furthermore does not condone the use of our platform for the purposes encouraging/endorsing hate speech, violation of human rights and/or utterances of a defamatory nature. If the content contained herein violates any of your rights, including those of copyright, and/or violates any the above mentioned factors, you are requested to immediately notify us using via the following email address operanews-external(at)opera.com and/or report the article using the available reporting functionality built into our Platform See More