"Some Fake Media"! What will make the president of the United States of America so annoyed that he will called a media outlet fake?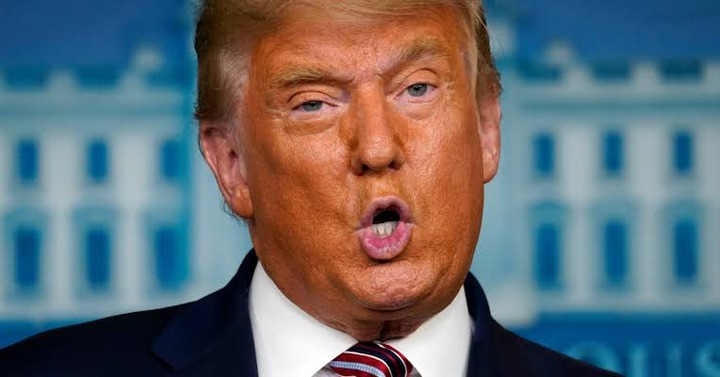 President Donald Trump took to his Twitter handle minutes ago to express his concerns towards the way some Media outlets are misreporting some information about him. The president revealed that he made a statement at the visual G20 submit yesterday, but some fake Media failed to report the information accurately, claiming that he didn't make any Speech.
"Just arrived at Virtual G20. Was here yesterday also (early), but some of the Fake News Media failed to report it accurately - as usual. My speech is available (they said I didn't make a speech)."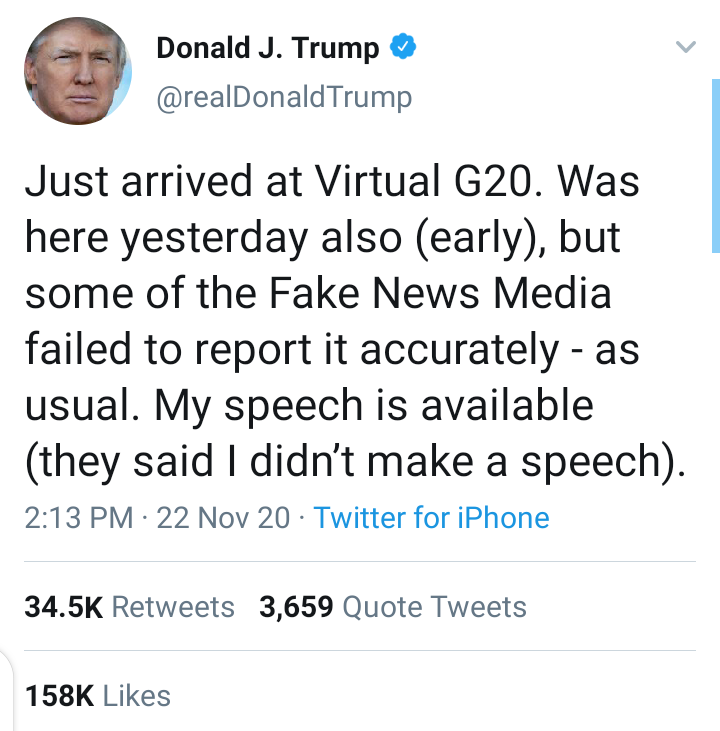 So the question is: why are people trying to tarnish the image of the president? If you look at social media of a recent, lots of negative things are being spread around, about President Trump. I could remember that the whole world celebrated him when he was elected into office in 2016. But the happiness of people towards the president seemed to have converted into hatred of a recent, why? Cos I haven't spotted any wrong thing done by the president.
And talking about happiness turned into hatred, below are some comments to his tweet.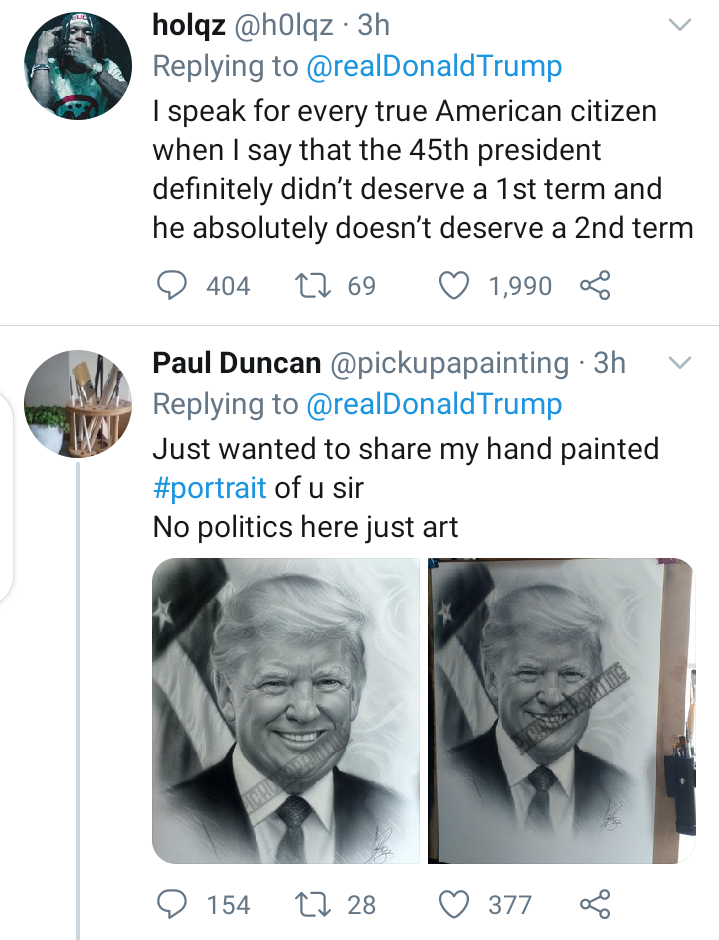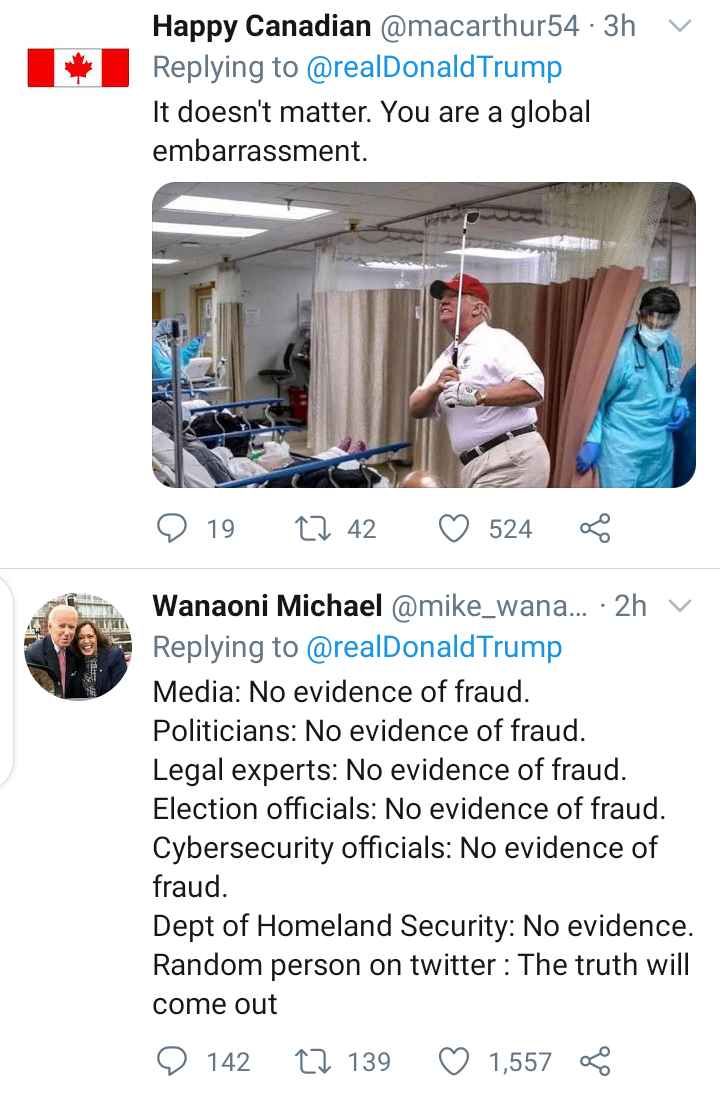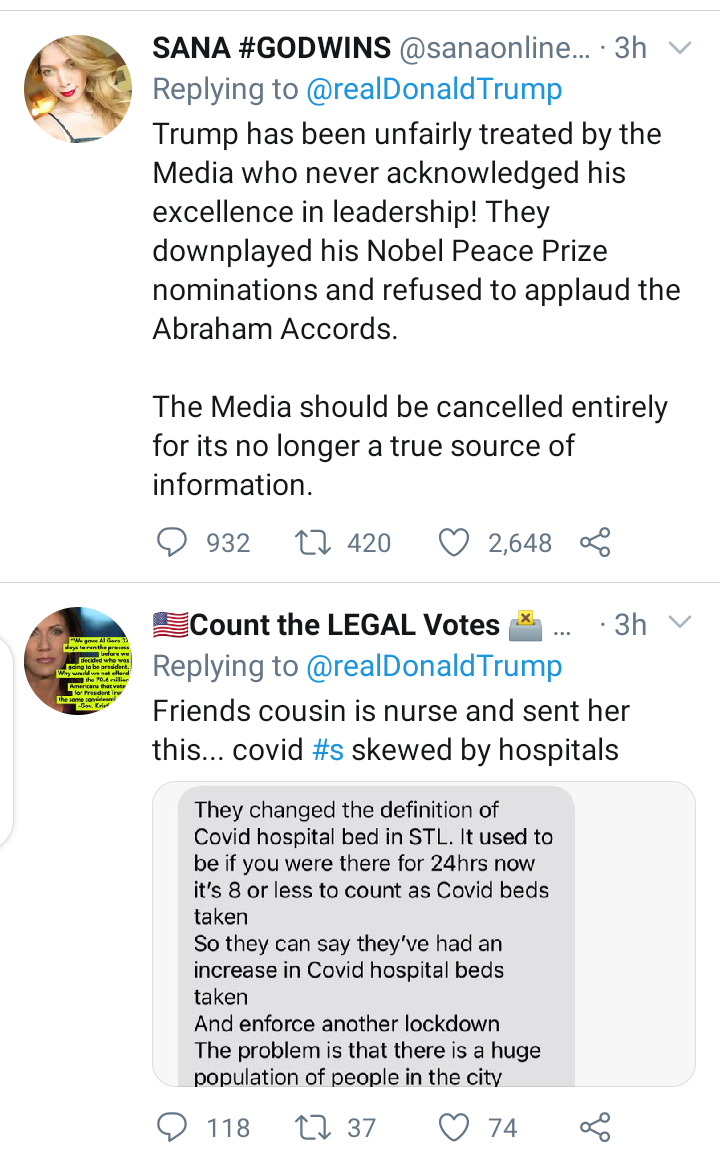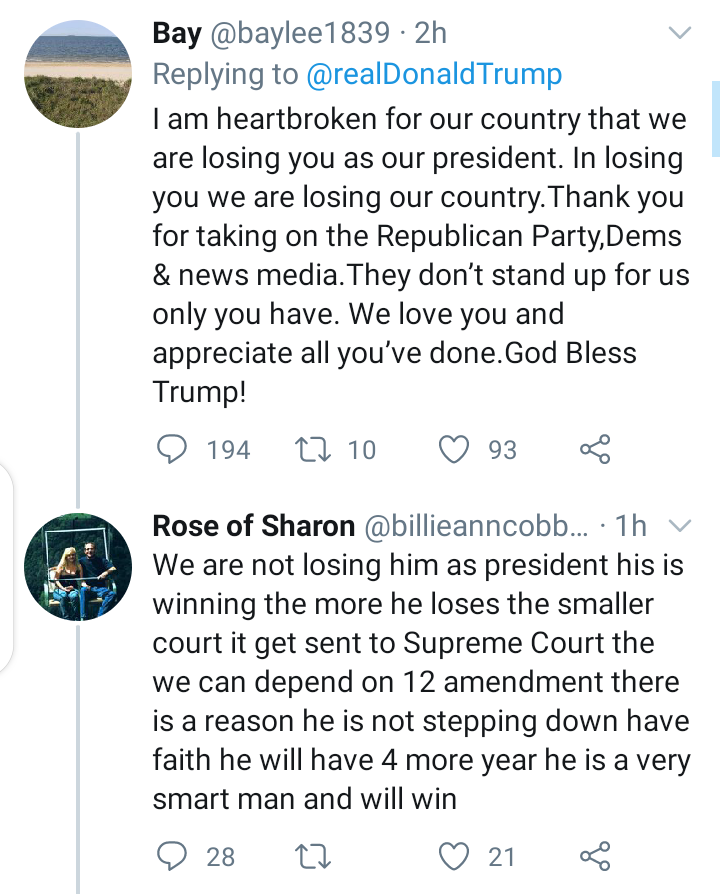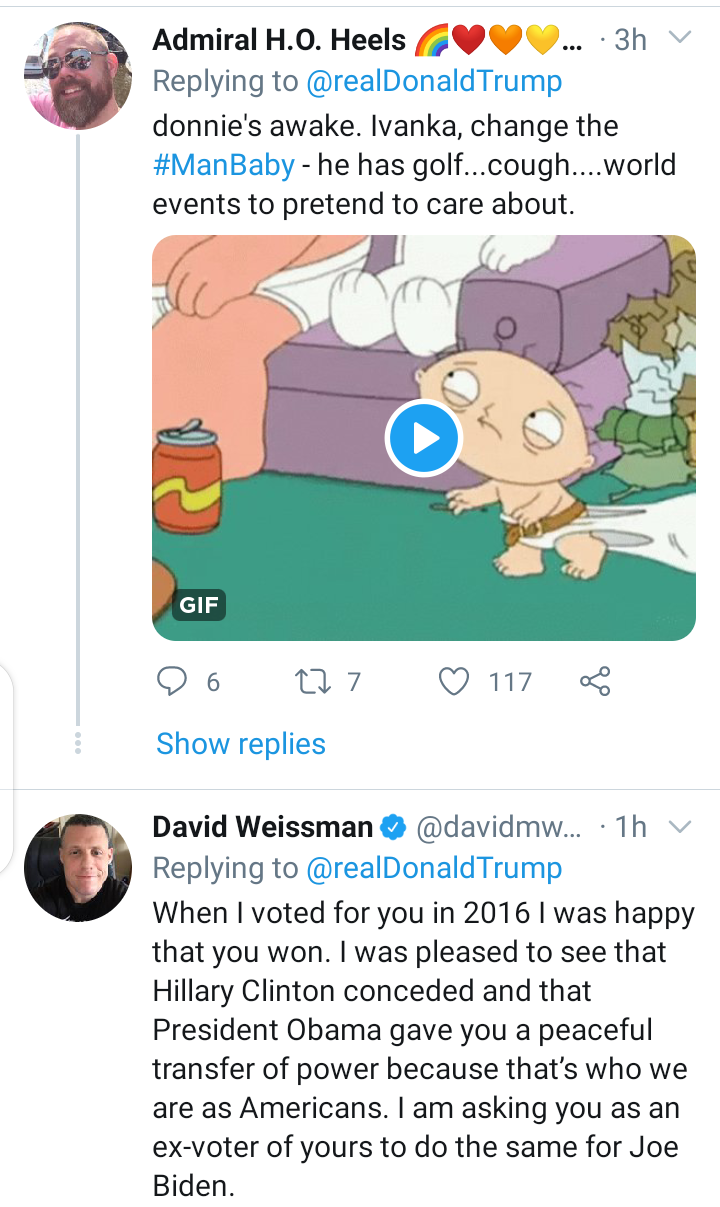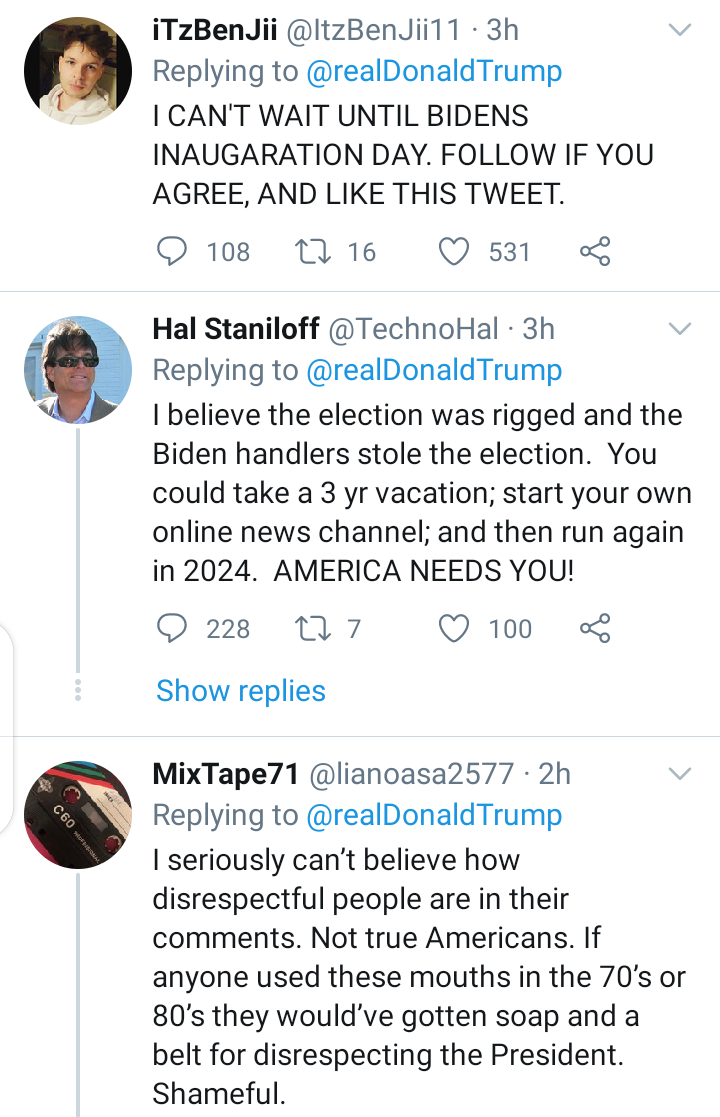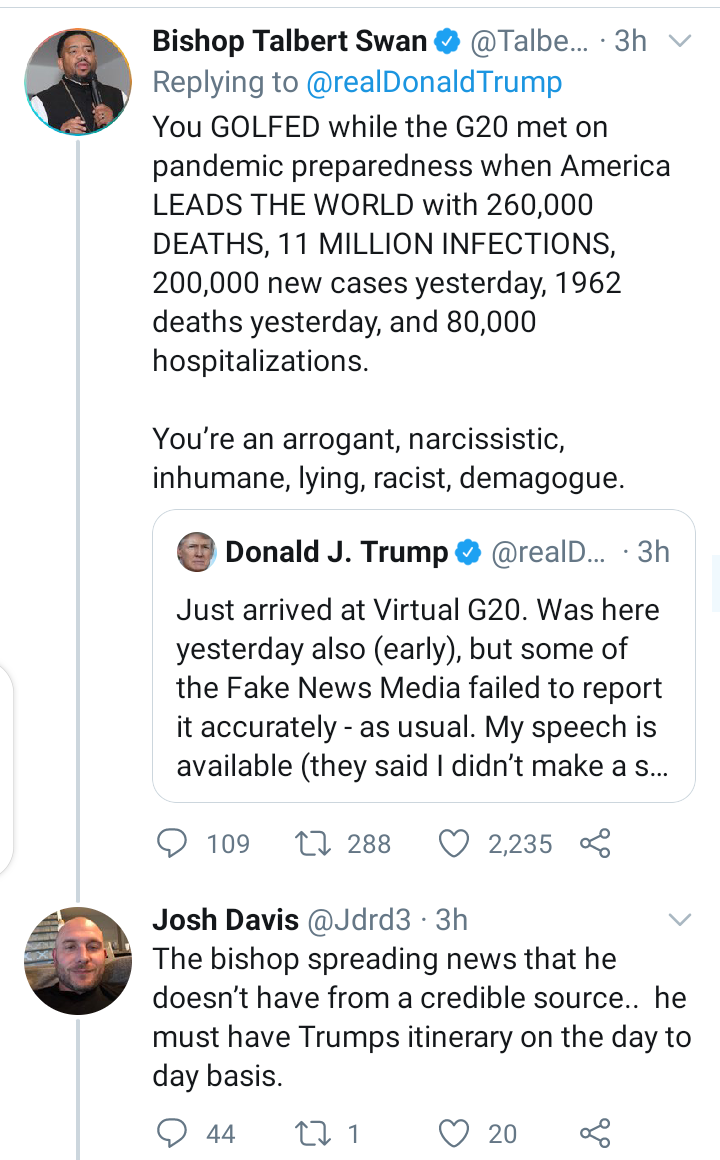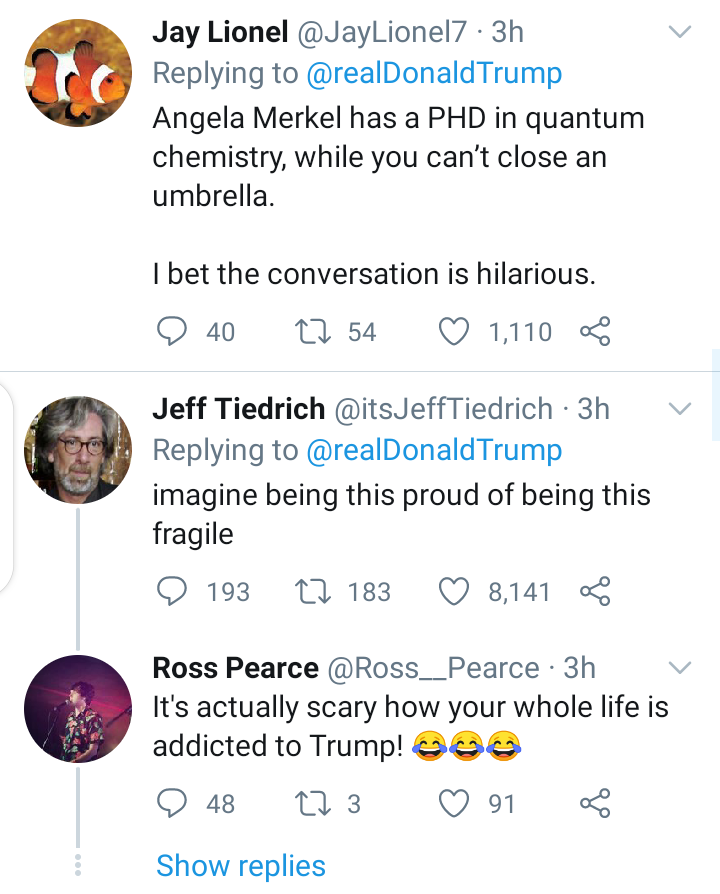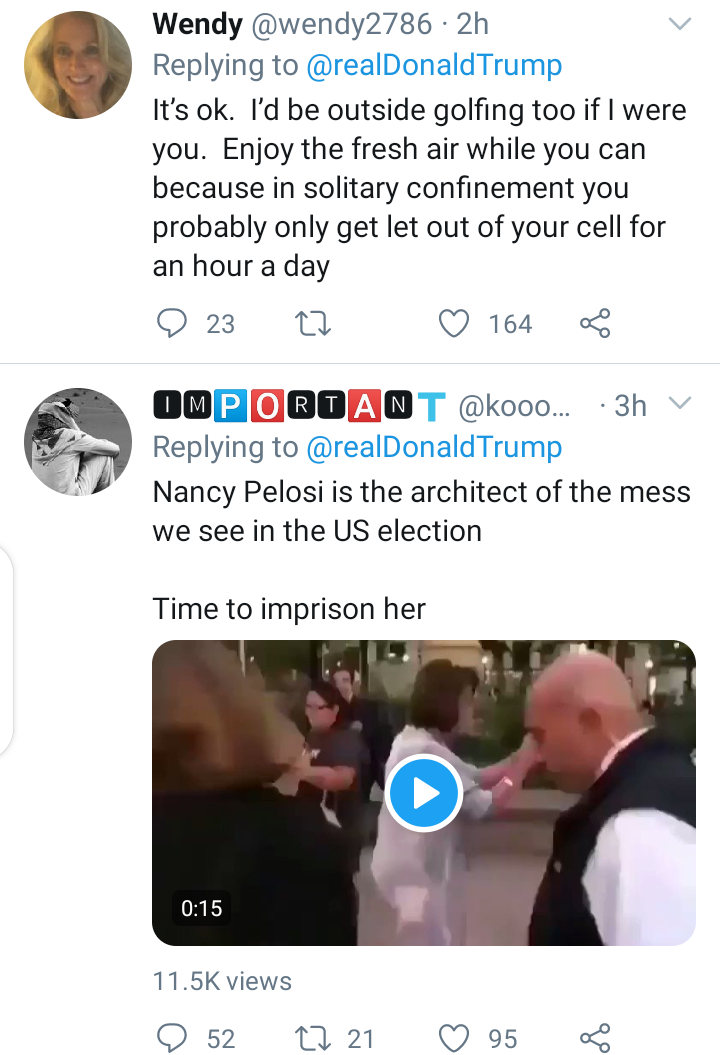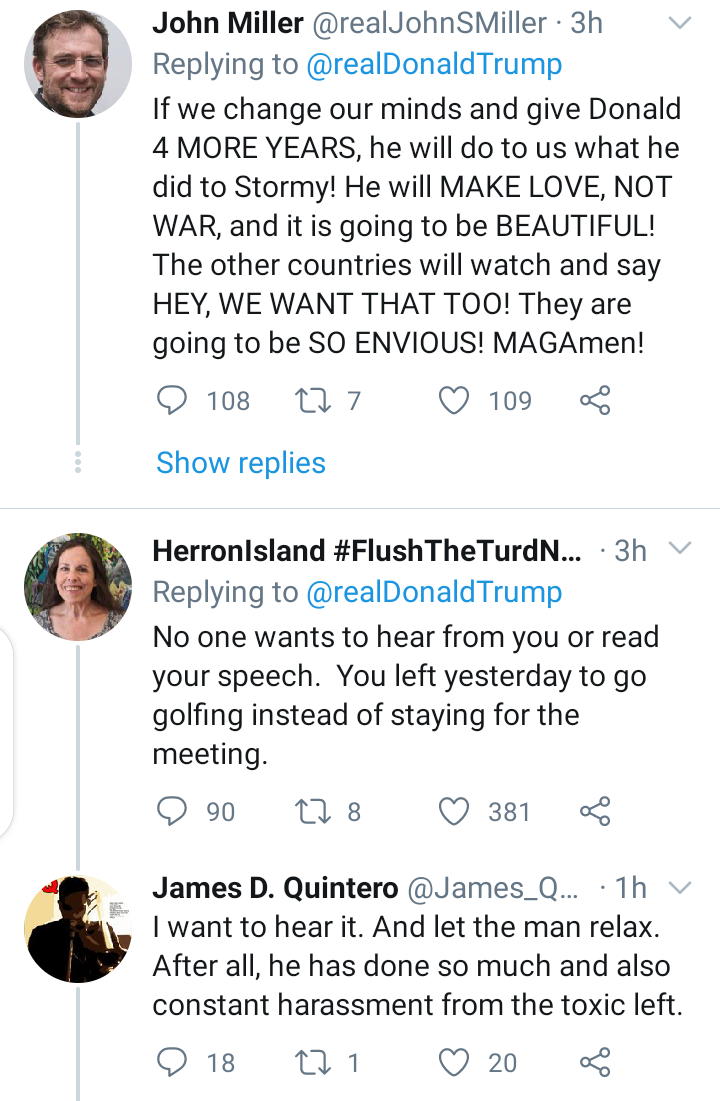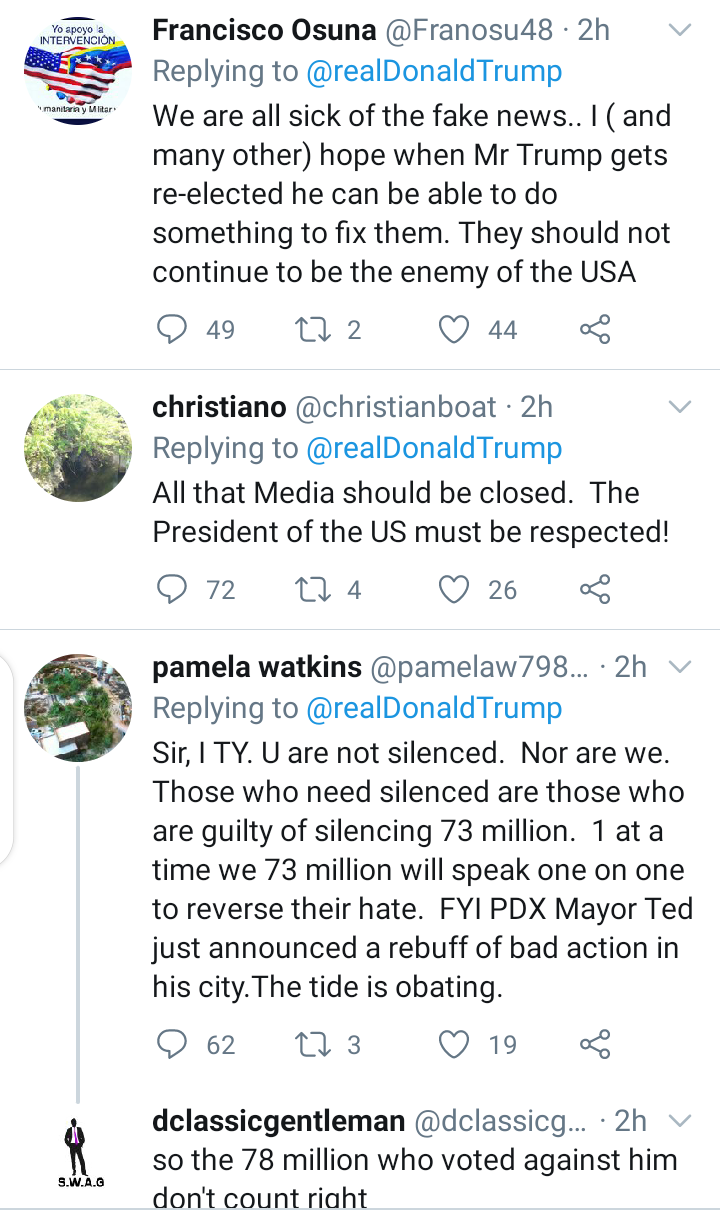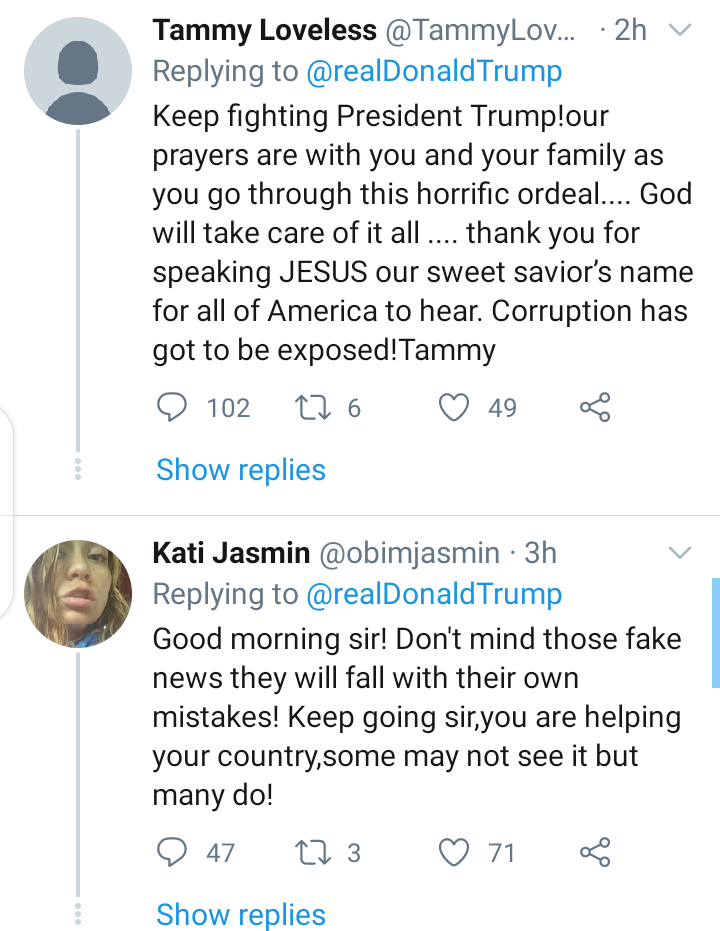 So what can you say about this?
Content created and supplied by: AKONIMI (via Opera News )