It is very evident that economic hardship has hit the country to a nearly irrecoverable point in the past six years. This administration has been reported to have been the worst if compared with previous ones. The reason for the economic hardship is still not known.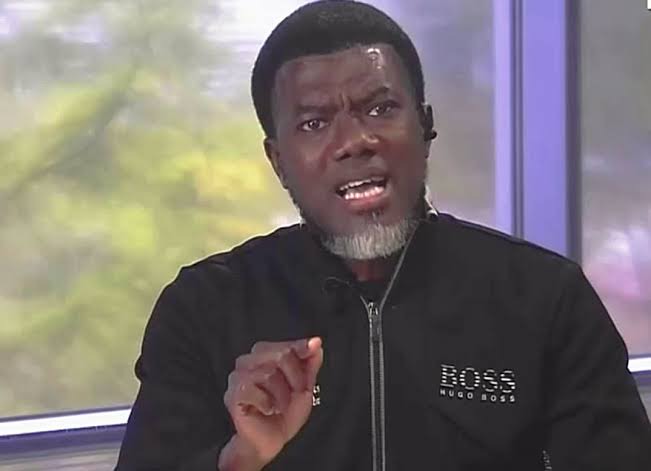 Reno Omokri has conducted a deep study to reveal the numerical differences in percentages of the manner of things before and during the time of this administration. Reno revealed that nothing good has happened in several sectors of the economy for the past six years after Buhari took over from former president GoodLuck Ebele Jonathan.
Reno listed the following areas as places where things has gone worst during this administration;
1. Unemployment under @GEJonathan 8.2%
Unemployment under @MBuhari 33.3%
2. Inflation under GEJ 9.7%
Inflation under Buhari 17.33%
3. Debt under Jonathan ₦12 trillion 
Debt under Buhari ₦32.9 trillion
4. Dollar under Jonathan ₦199 to $1
Dollar under Buhari ₦485 to $1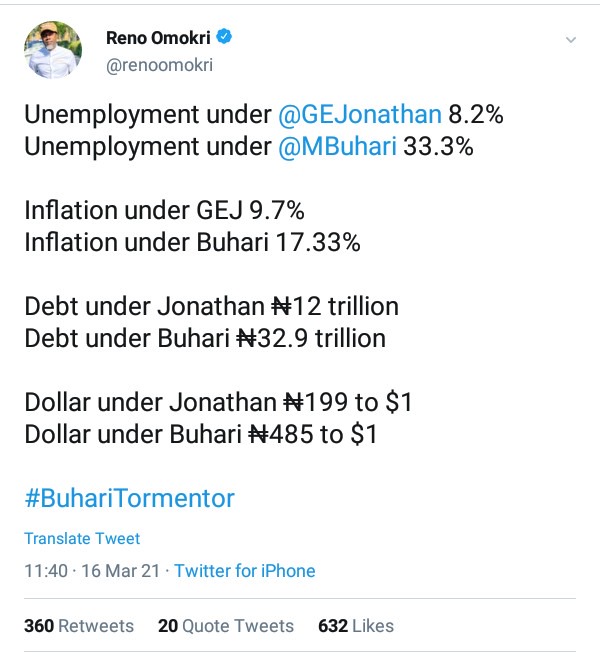 Now, between GoodLuck and Buhari who ruled better?
What's is the way forward?
Please do not forget to share, like, comment and follow for more interesting updates.
Content created and supplied by: Chikahub (via Opera News )