The erstwhile Governor of Ekiti State Peter Ayodele Fayose has made his stance known, concerning the 2023 General Election. According to Premium Times, the highly vocal and fearless ex- Governor of Ekiti State is seriously eyeing the number one seat of power in Nigeria.
He noted: "The office of the President is a noble one and I will love to be the President of Nigeria, if the opportunity permits".He said that, he was not keen on the rumoured presidential ambition of the national leader of the All Progressive Congress Party (APC), Asiwaju Bola Ahmed Tinubu in 2023.
Peter Ayodele Fayose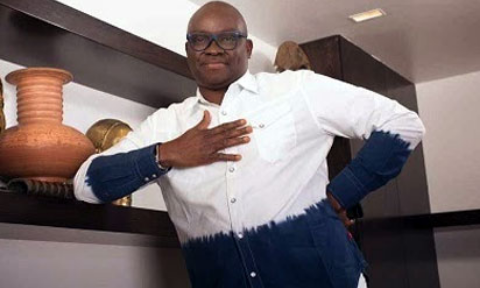 His Twitter Handle Indicating His Statement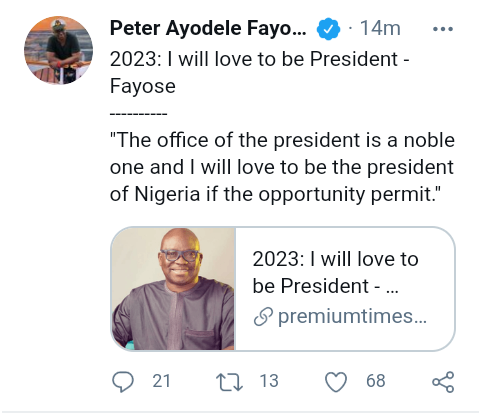 He expressed absolute confidence that the People's Democratic Party (PDP), is capable of fielding a competent candidate for the 2023 presidential election.
On how he intends to achieve his lofty dream, he advised his interviewer not to bother to ask him questions about how it will materialize. Stating that he also, does not know how it will happen. He however, expressed optimism that one day, he will occupy the presidential villa, not as a visitor, but as a president.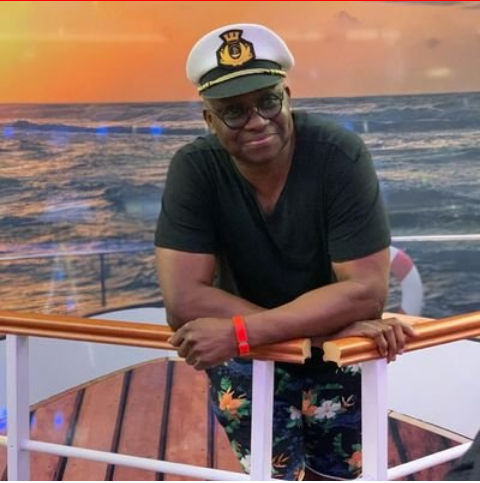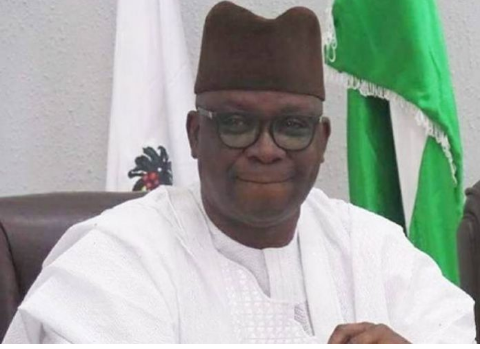 Peter Ayodele Fayose had previously declared his intention to run for the hallowed seat in 2019. He remains the only Nigerian Governor to defeat an incumbent twice. It remains to be seen if his presidential dream, come 2023 will be a reality or a mirage.
Content created and supplied by: Trishphil (via Opera News )