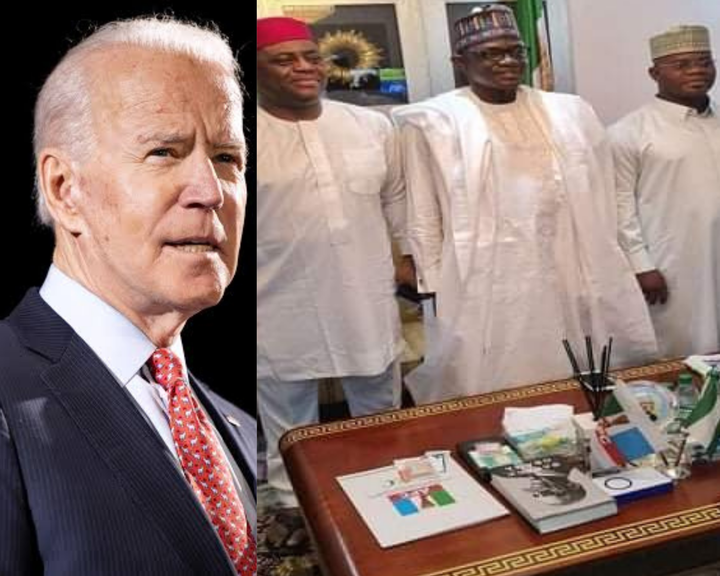 This morning News is around the meeting of the former Minister of Aviation, Chief Femi Fani Kayode after he visited big APC members such as its National Chairman, Kogi State Governor, and Senator Smart Adeyemi. The newly inaugurated President of the United States of America, Joe Biden has threatened sanctions against countries for anti-gay laws, it threatened the remover of assistance tools it is giving to these countries, several of its financial sanctions, visa restrictions, and other actions. Also, the Survival Fund MSME one time grant to registered business names is starting today 9/02/2021. Read the full details below:
1. FFK meets APC Leaders.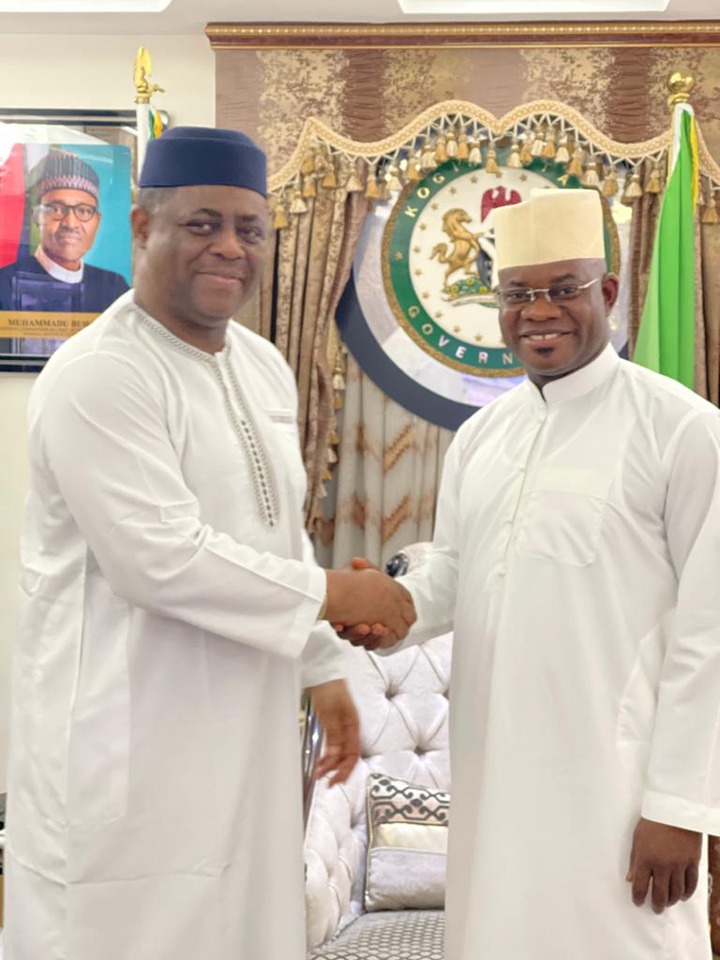 Photo: FFK and Yahaya Bello
The former Minister of Aviation, Chief Femi Fani Kayode has been rumored by Nigerians to be decamping to the ruling party from the Peoples Democratic Party (PDP) after he decamped to the party in 2014 for the All Progressive Congress party.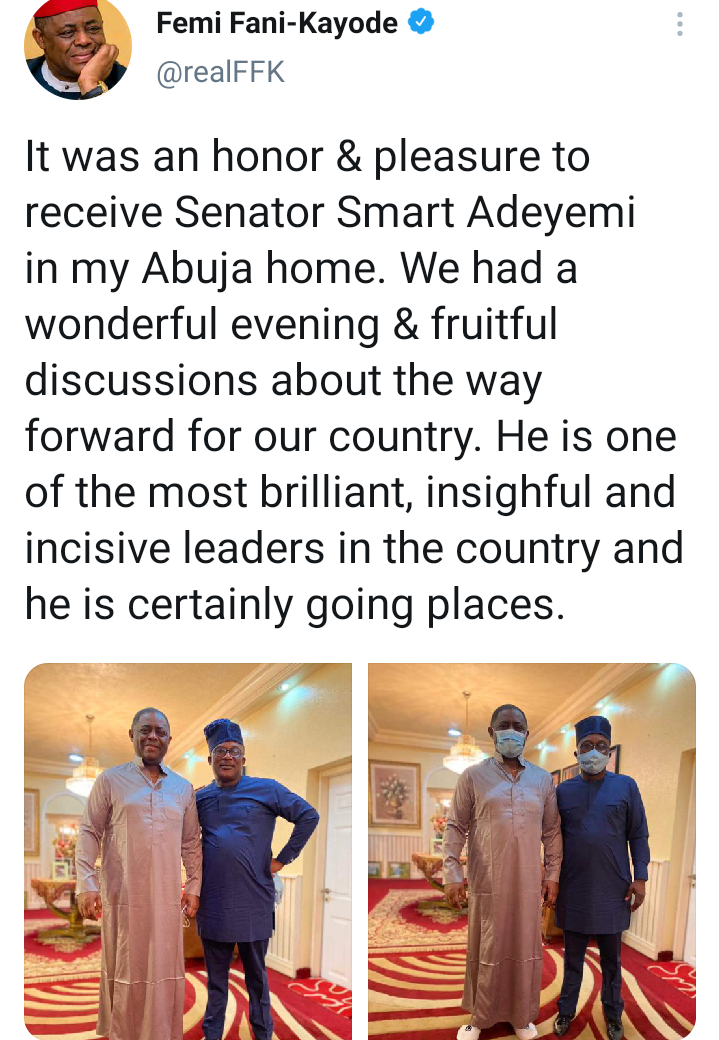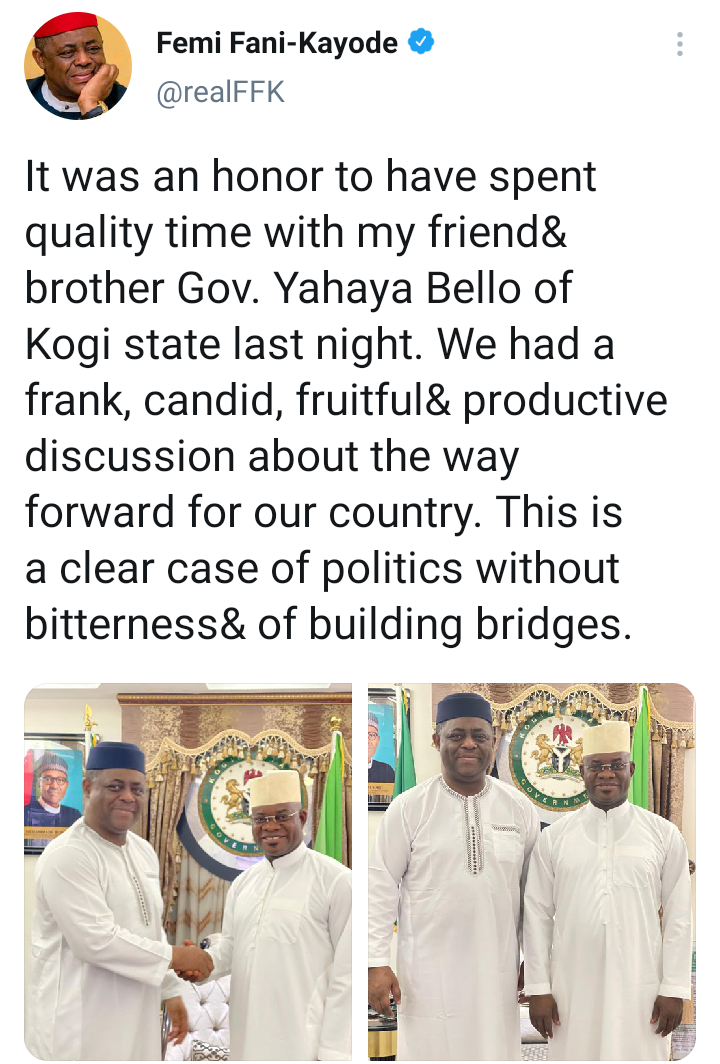 The rumors were born out of the fact that the outspoken lawyer shared two tweets on his Twitter page, when he met with the Party's Caretaker Chairman and the current governor of Yobe State, Mai Mala Buni. He also met with the governor of Kogi State, Yahaya Bello said a senator from Kogi State, Senator Smart Adeyemi in his Abuja house. He also shared several tweets this morning, saying he is in a meeting with them to move Nigeria forward. See his tweets below.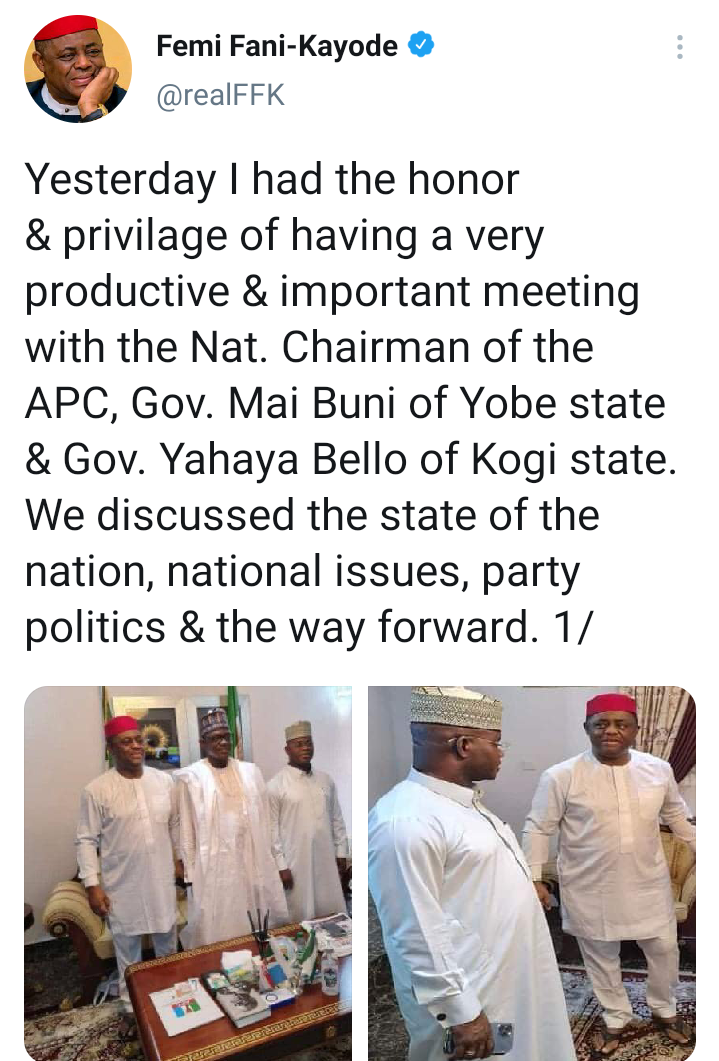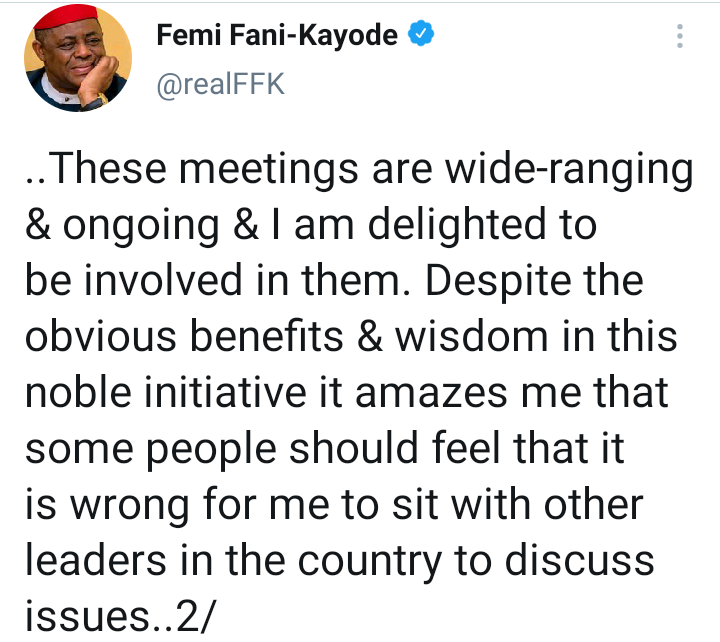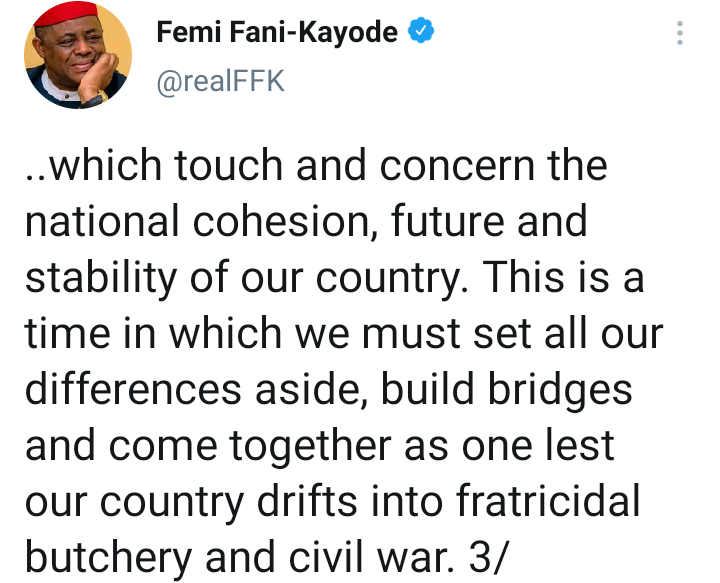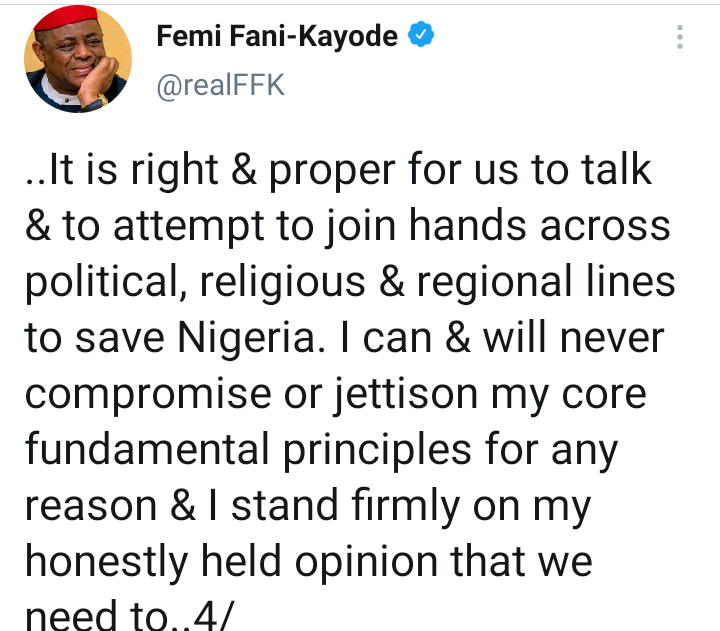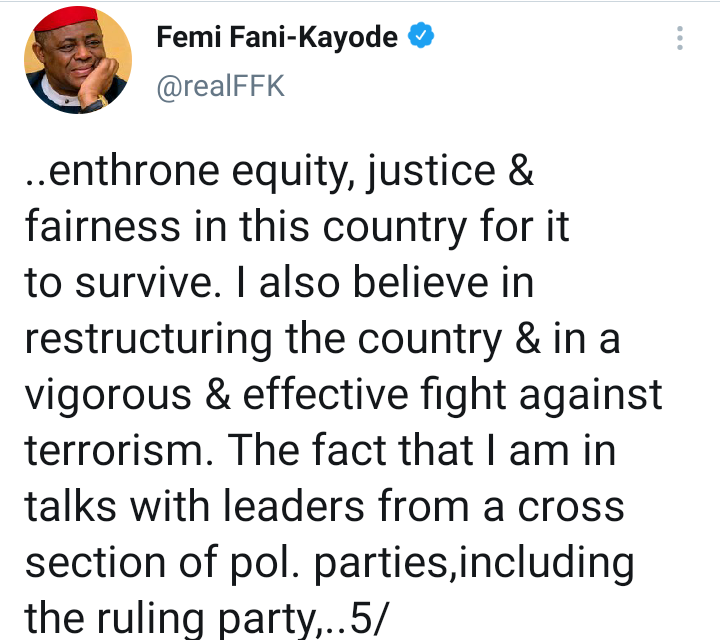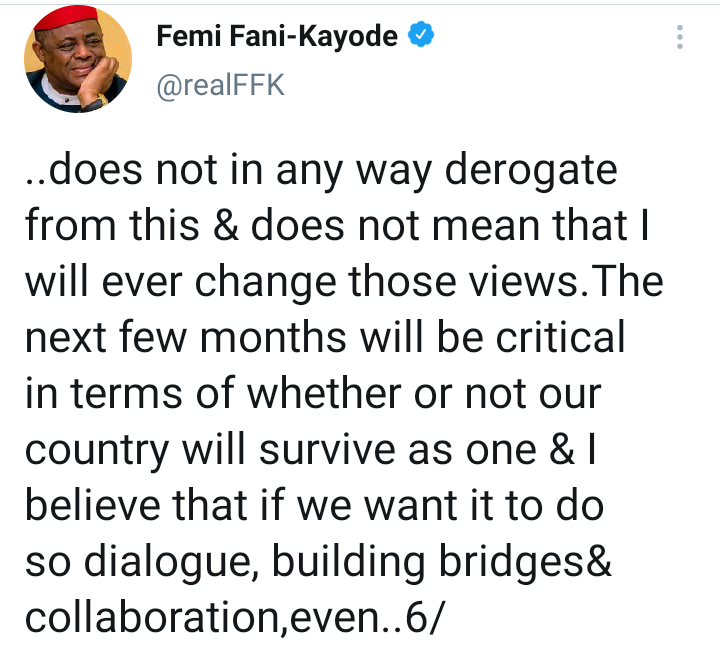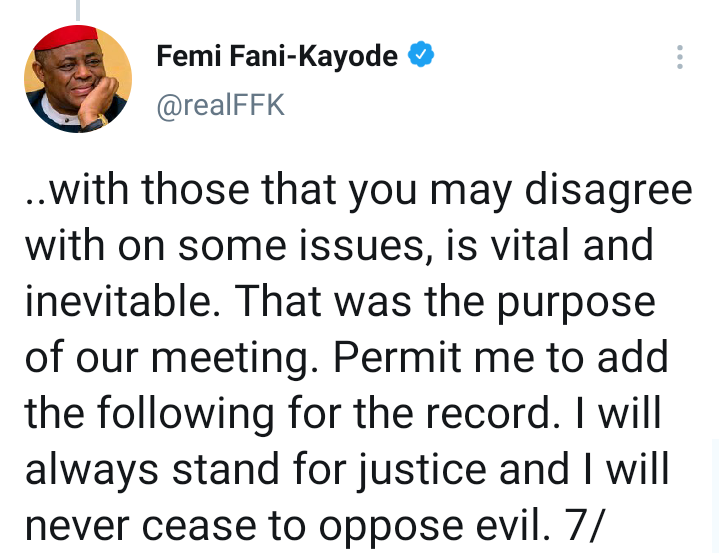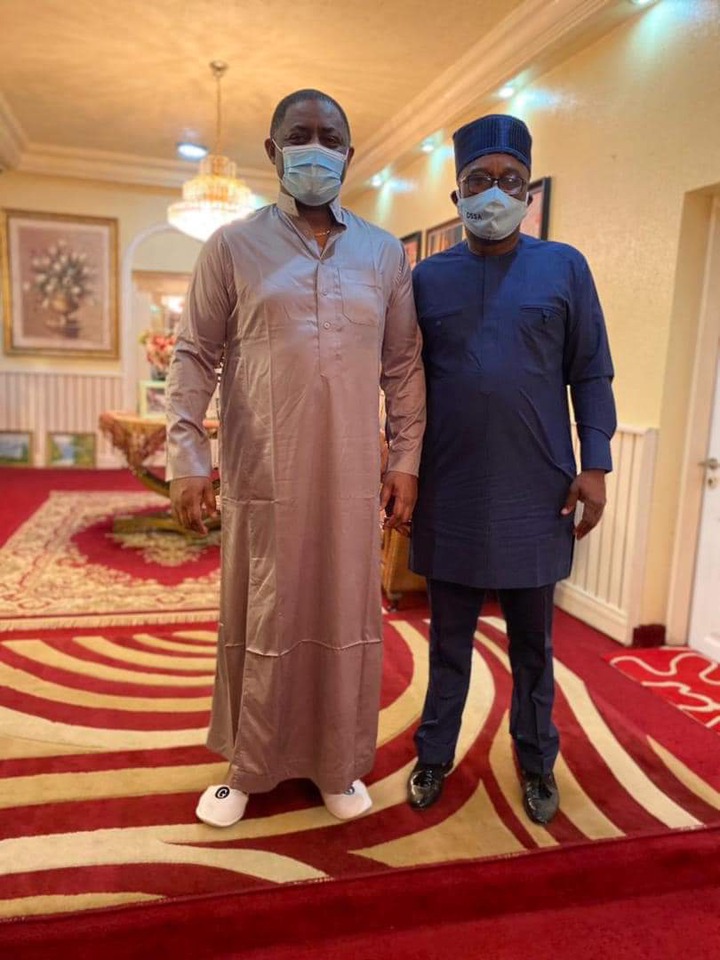 Photo: FFK and Smart Adeyemi
After he shared the tweets of his meeting with Nigerians, there are speculations from several quarters that are suggesting he is about to decamp from the PDP to APC. If eventually he decamped, this will surprise many Nigerians, as he is one of those that has been criticizing this regime, if not the first.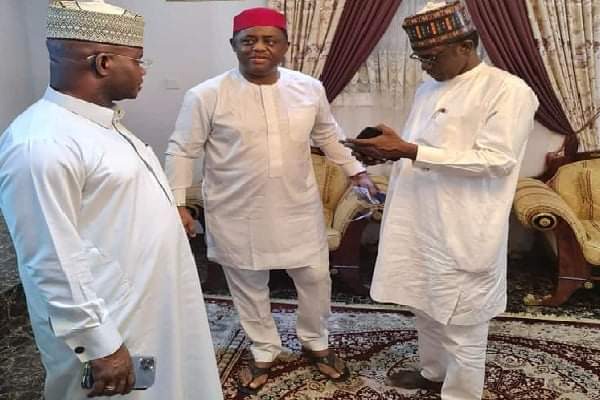 Photo: from left, Yahaya Bello, FFK and Mai Mala Buni.
2. Biden Threatened Sanctions Against countries For Anti Gay Laws.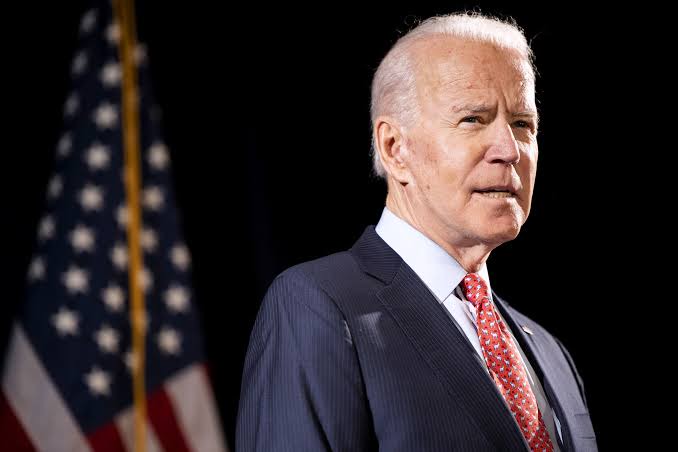 The newly inaugurated President of the United States of America, Joe Biden has yesterday issued a memo to increase its protection for the rights of Lesbian, Gay, Bisexual, Transgender and Queer and Intersex (LGBTQI) around the world, which he said any country that violated the rights of these people will be sanctioned. The sanctions which shall includes; financial sanctions, visa restrictions, and removal of assistance tools and others.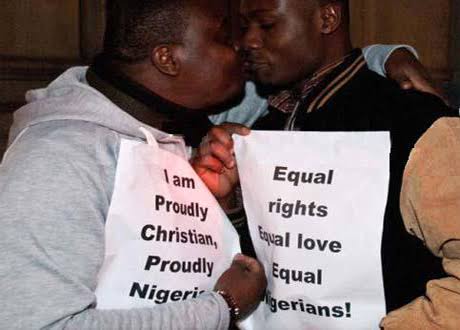 He said in the memo that any foreign government that move to restrict the rights of these people and fail to protect them, by contributing to a climate of intolerance and discrimination, soon the United States agency abroad shall consider what he called 'Swift and appropriate responses', which will includes full range of diplomatic and assistance tools such as financial and visa restrictions.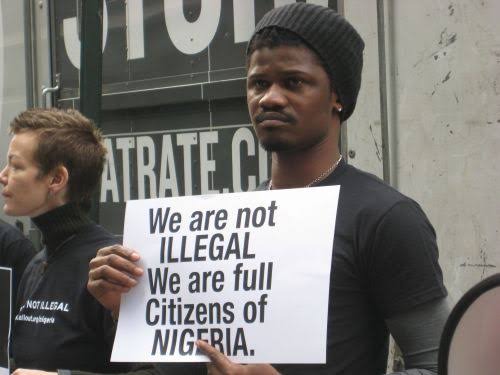 Recall that Nigeria is one of the countries in the world that has strict laws against LGBTQI. If anybody is caught in Nigeria practicing any of these, he is liable to 14 years imprisonment. Most Nigerians are Muslims and Christians which their religious beliefs are against the practice of LGBTQI.
3. MSME Survival Fund Portal Opens Today For New Registration.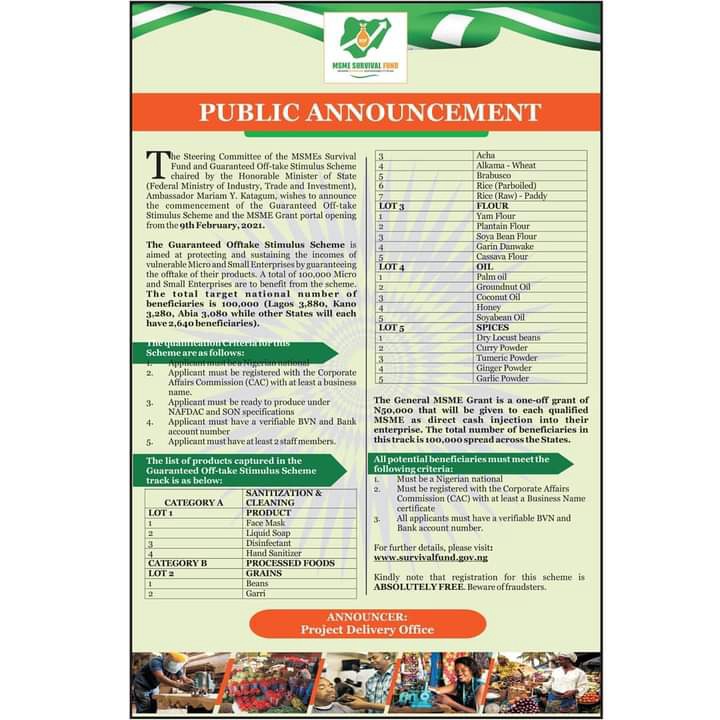 Today, another MSME Survival Fund grants is opening for businesses across the country. This grant is called the Guarantee Off take Stimulus Scheme, which is aimed at protecting and sustaining the incomes of vulnerable Micro and Small Enterprises in Nigeria. The scheme is going to be given a total of 100,000 businesses names, a one time N50,000 will be given to 2,640 beneficiaries across states in Nigeria, except for Lagos, Kano and Abia which will get 3,880, 3,280, 3,080 beneficiaries respectively.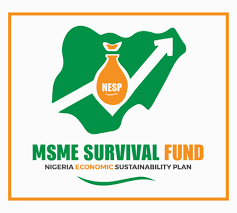 Any applicant that wants to benefit from this scheme must have a business certificate, account NUMBER, BVN, at least 2 staffs in his business and be producing under NAFDAC and SON specifications. The portal for applications is 'www.survivalfund.gov.ng'.
Content created and supplied by: Mrliman (via Opera News )