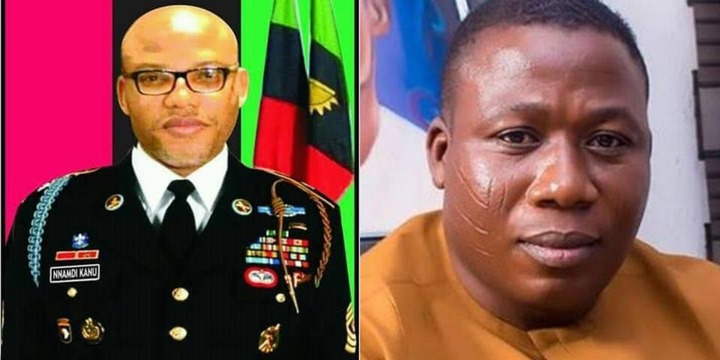 It has been the news of major headlines for a while about the activities of either Mazi Nnamdi Kanu the leader of IPOB, chasing the Fulani herdsmen from the eastern forests to Sunday Igboho, the Yoruba activist making waves in the west. Following Igboho's call for permanent displacement of Fulani herdsmen from Igangan some few weeks back, the news headlines have been about Nnamdi kanu and Igboho's fight against the fulani community.
Earlier today, following a post by a twitter user which states "General Buhari appears cool with running an Abuja-Daura Presidency. Down south, these "Generals" Nnamdi Kanu & Sunday Igboho run things. That's the way it is".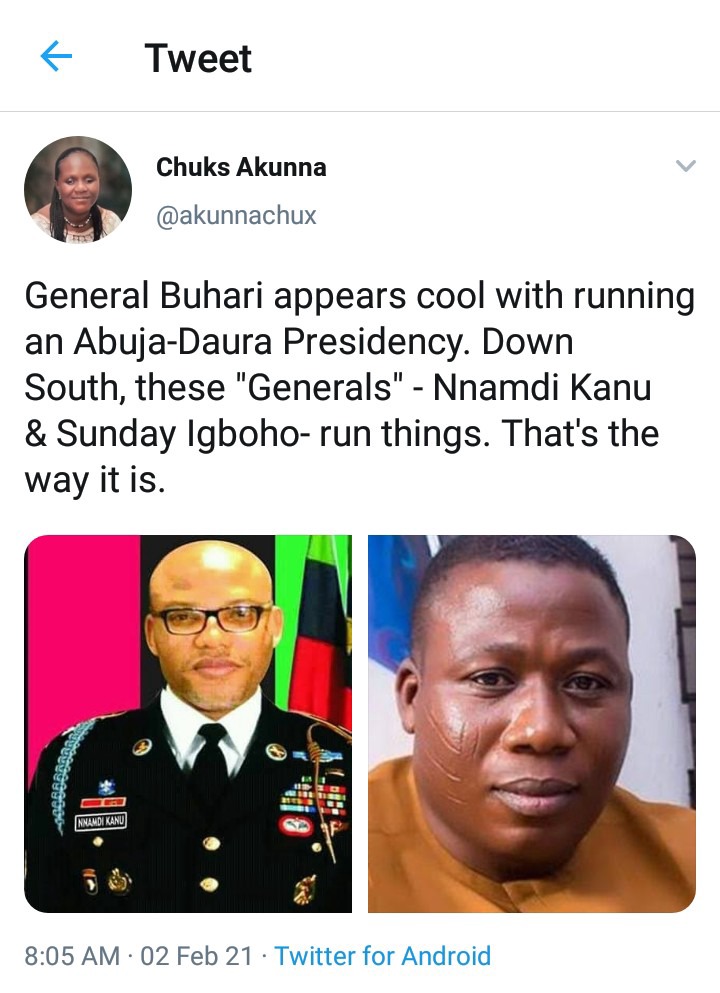 Reacting to the post, many think the two freedom fighters shouldn't be compared while others see them as two generals fighting for the same just cause.
A user @jamesatts posted "They are not fighting the same fight. One had 3 Million of his people killed in 1967-1970 for the same fight he is fighting now. The other one was involved in a little fight in Ife-Modakeke for a different reason altogether. Therefore, their manners of approach cannot be the same.
Here's the details of other reactions.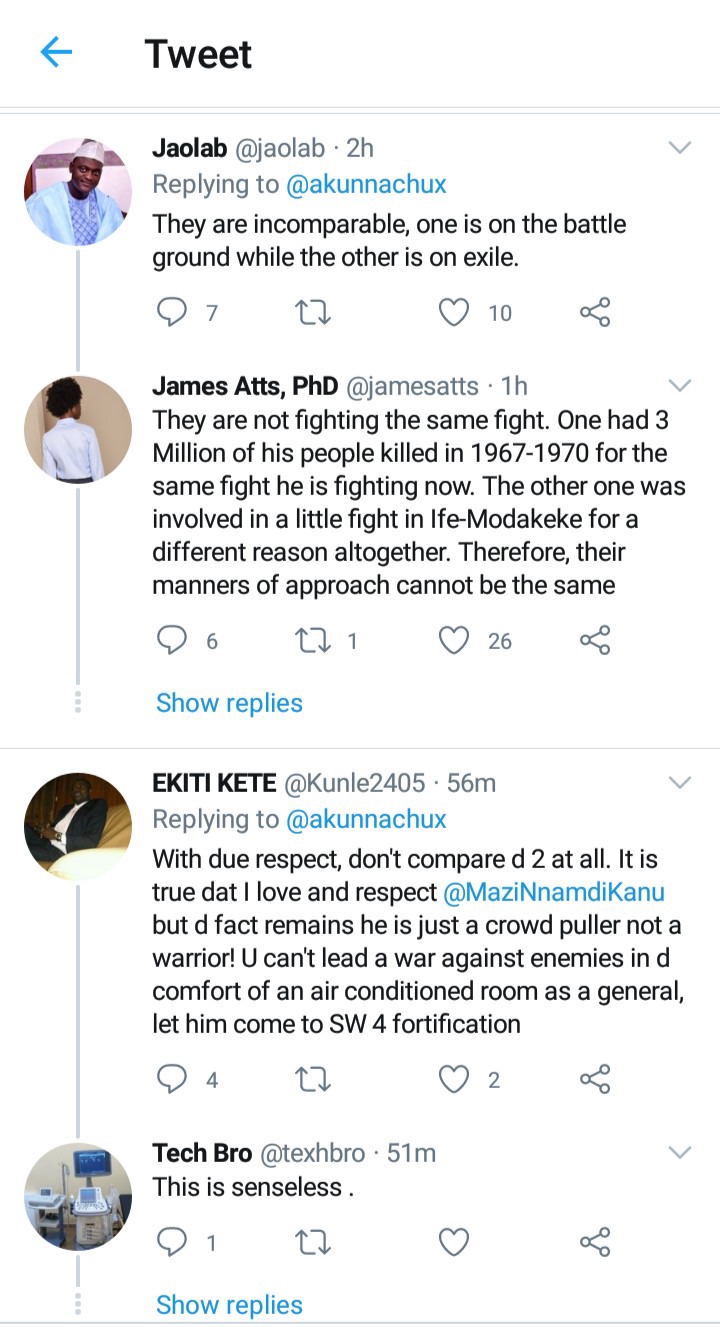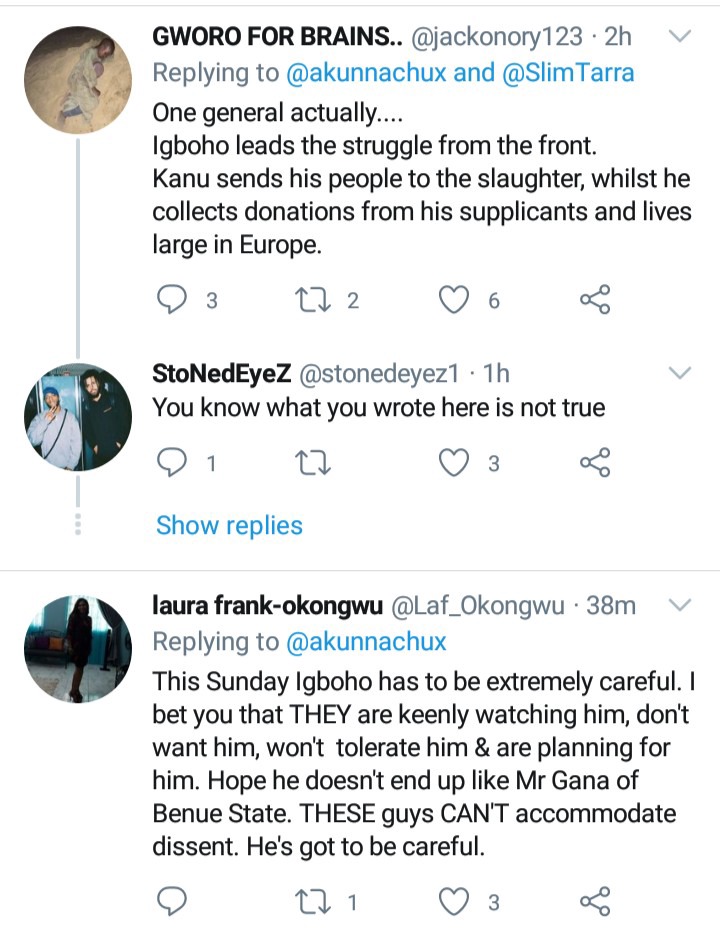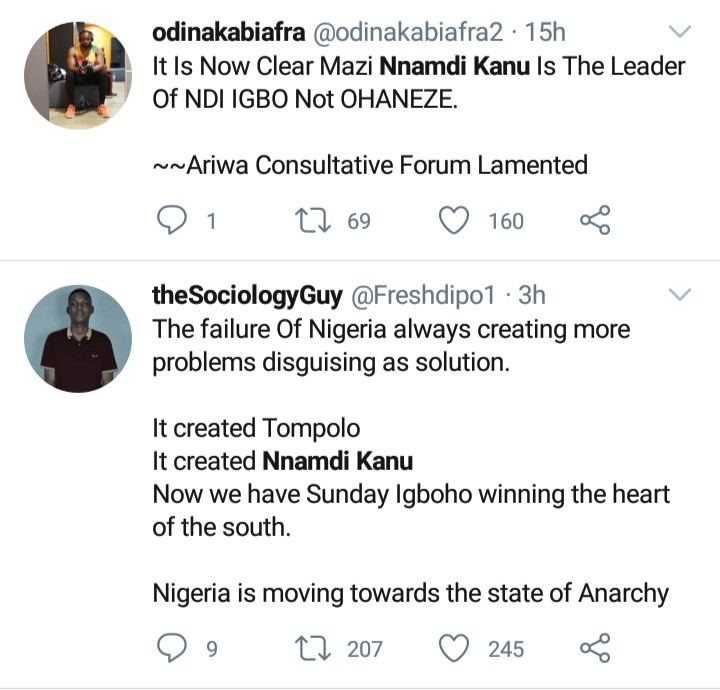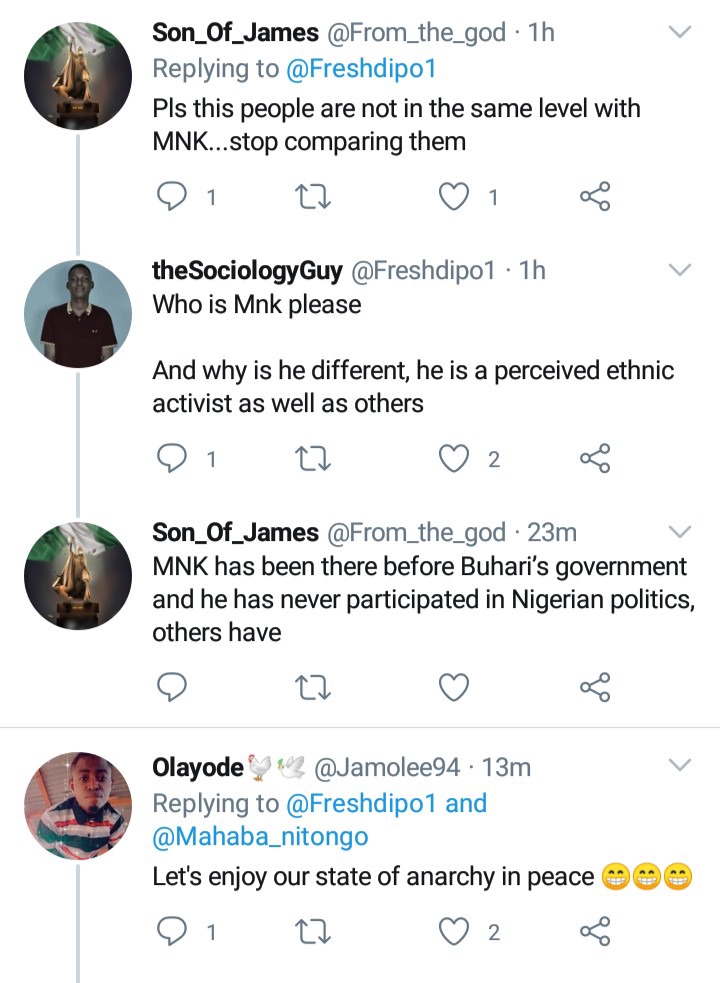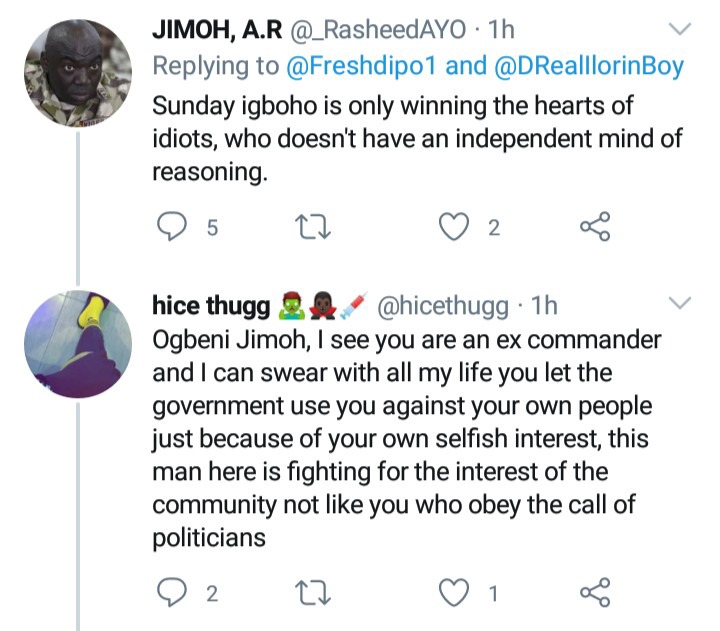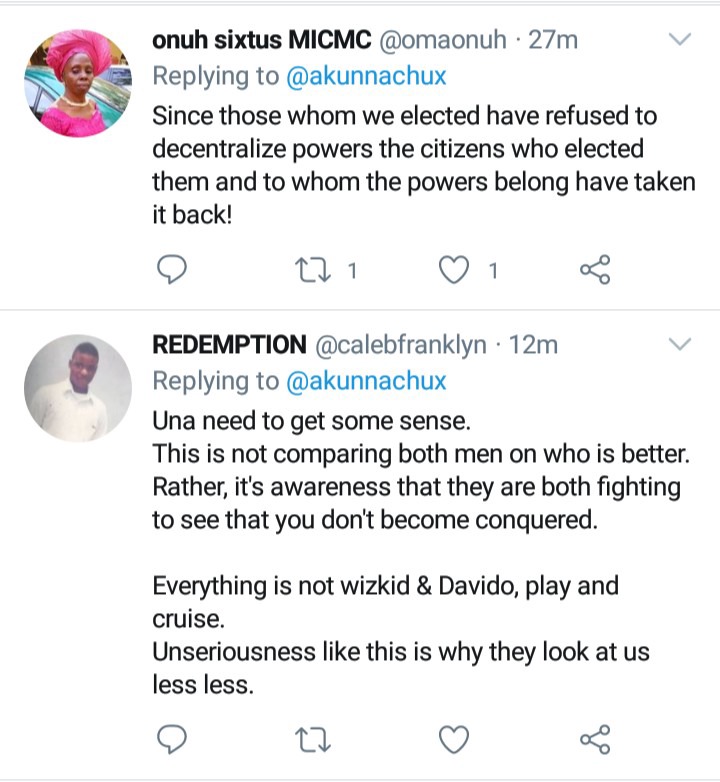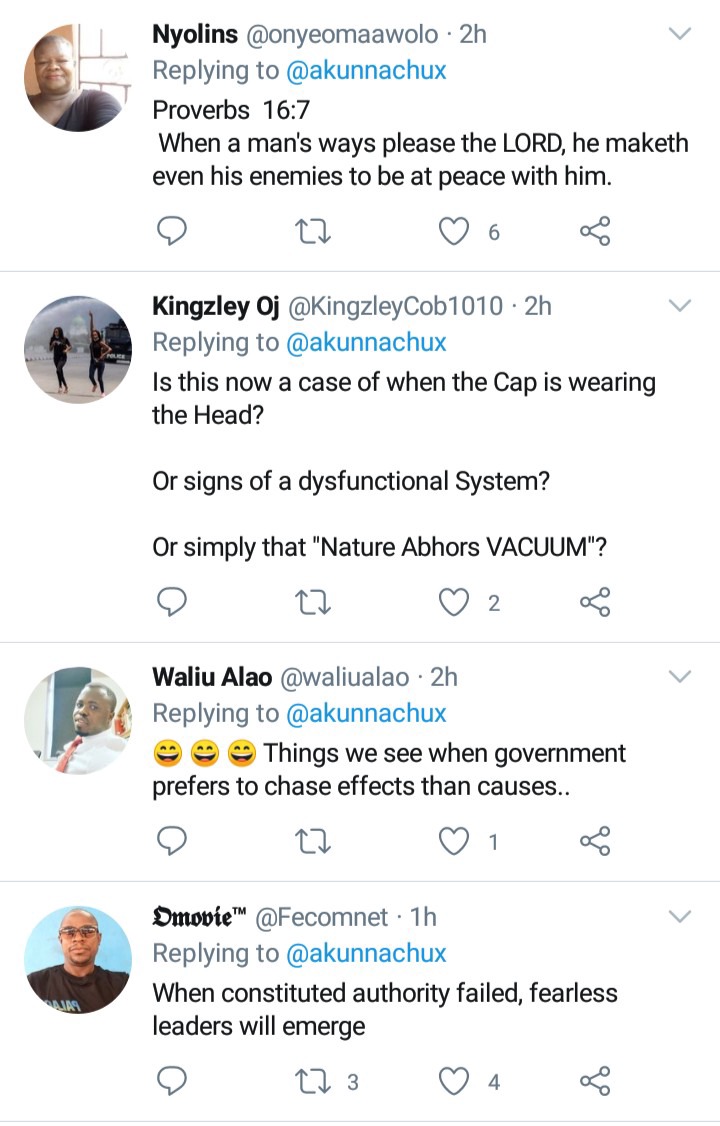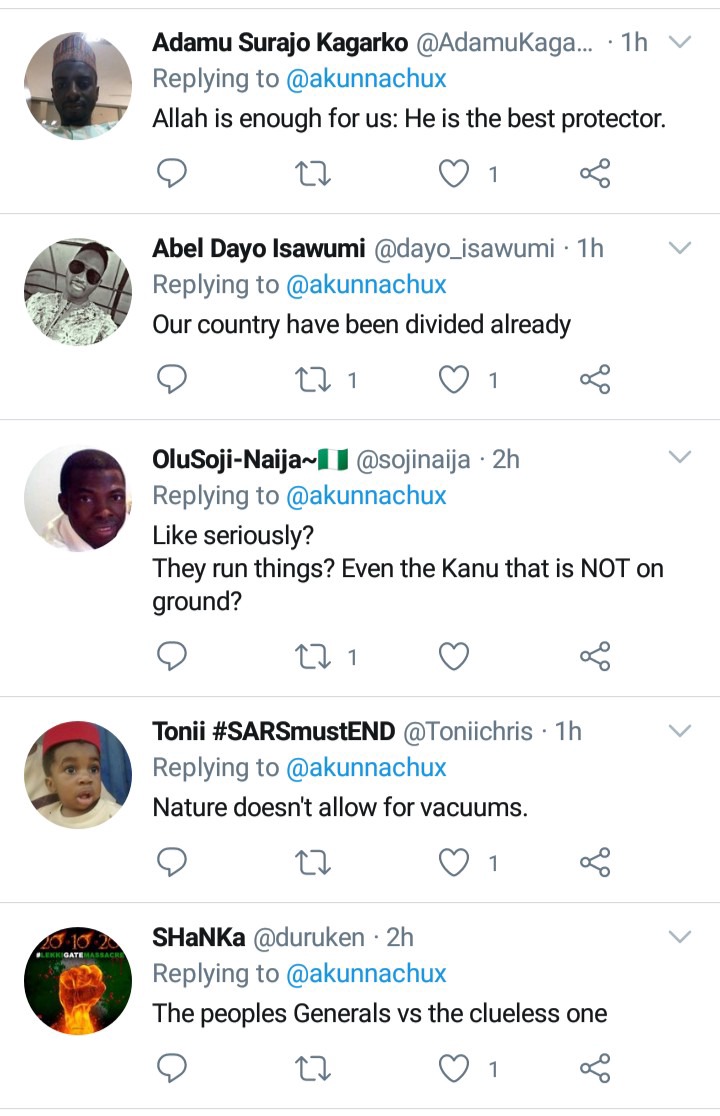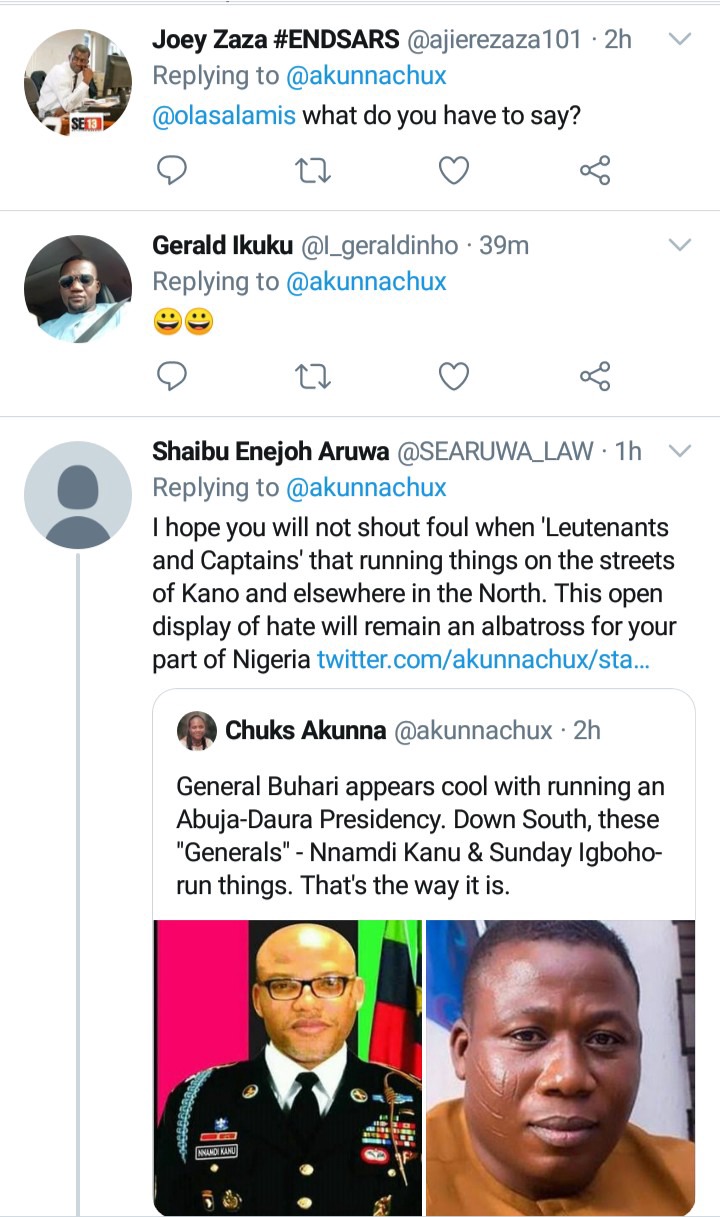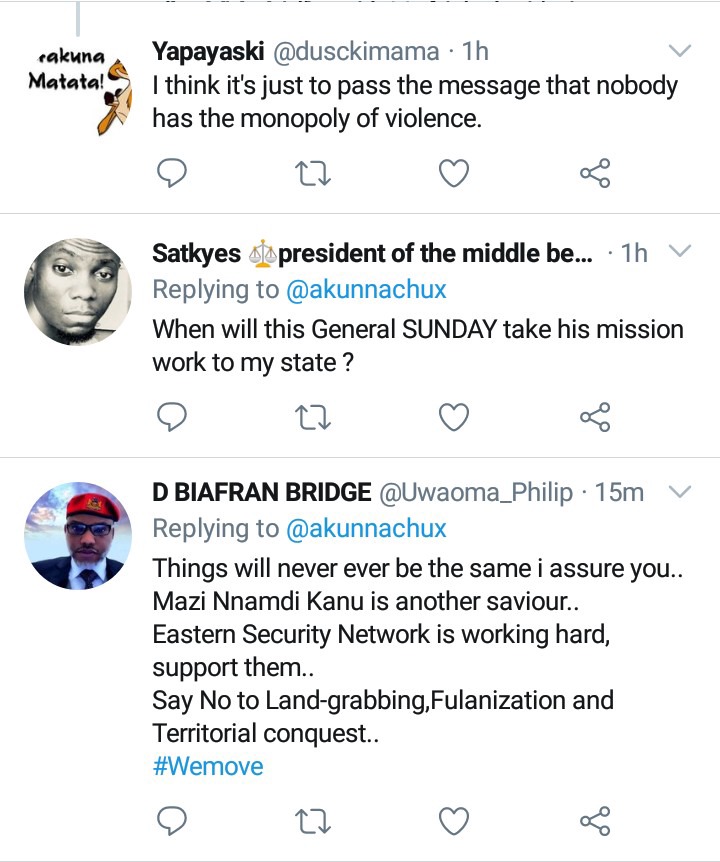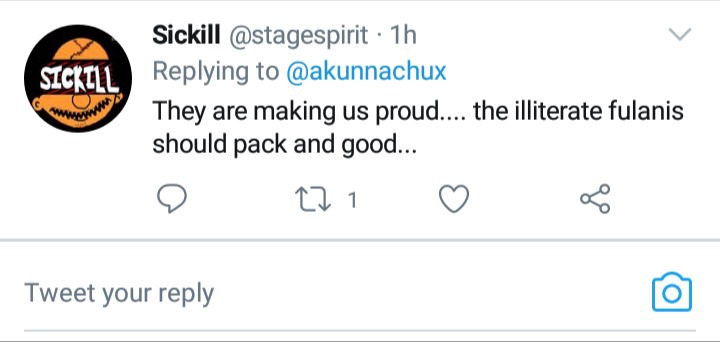 What are your thoughts about this?
Content created and supplied by: SamuelDunsin_01 (via Opera News )