I am sure that we are all aware about the current trend on Twitter as regarding #HarrassBuhariOutofLondon. This is prior to the fact that the president, Muhammadu Buhari left for United Kingdom to take care of his health. Some Nigerians abroad have been protesting against the United Kingdom's authority after they allowed President Muhammadu Buhari into the United States over his health's treatment.
To be candid, everyone is entitle to their personal right and the fact that the president left for his health treatment should not be an issue. But many Nigeria are criticizing the President because they believe that Nigeria hospitals should be well equipped and managed so as to enable he treatment of Nigerians in their home country.
More so, Reno Omokri who happened to be abroad had led some group of Nigerians to protest at the hospital the President is staying. He also took to his Twitter handle to ask Nigerians if he should broadcast the address of the clinic President Muhammadu Buhari plans to visit on Monday. Below in screenshot is his tweet: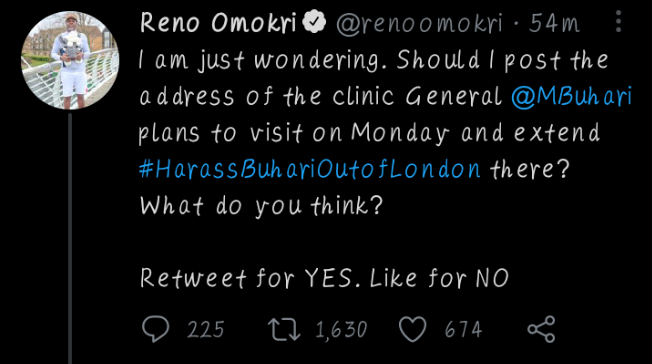 However, a Nigerian's reply to his tweet actually caught my attention as the Nigerian asked if Reno Omokri is ready for the consequence of his action.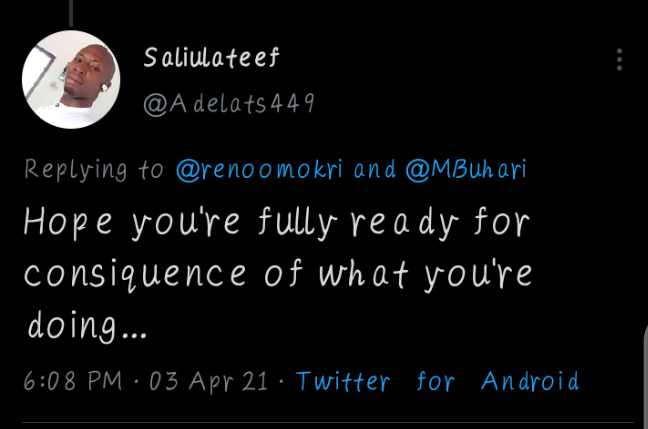 Also, below in screenshots and more are comments and reactions from other Nigerians: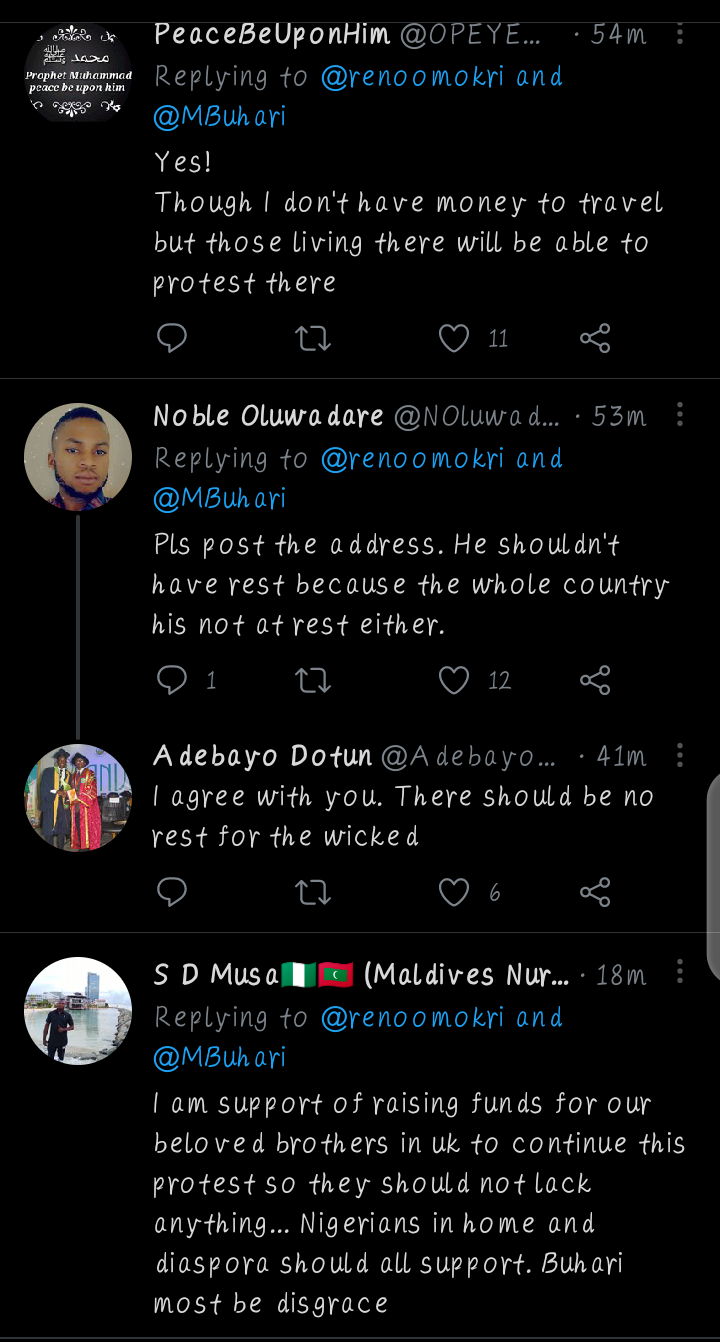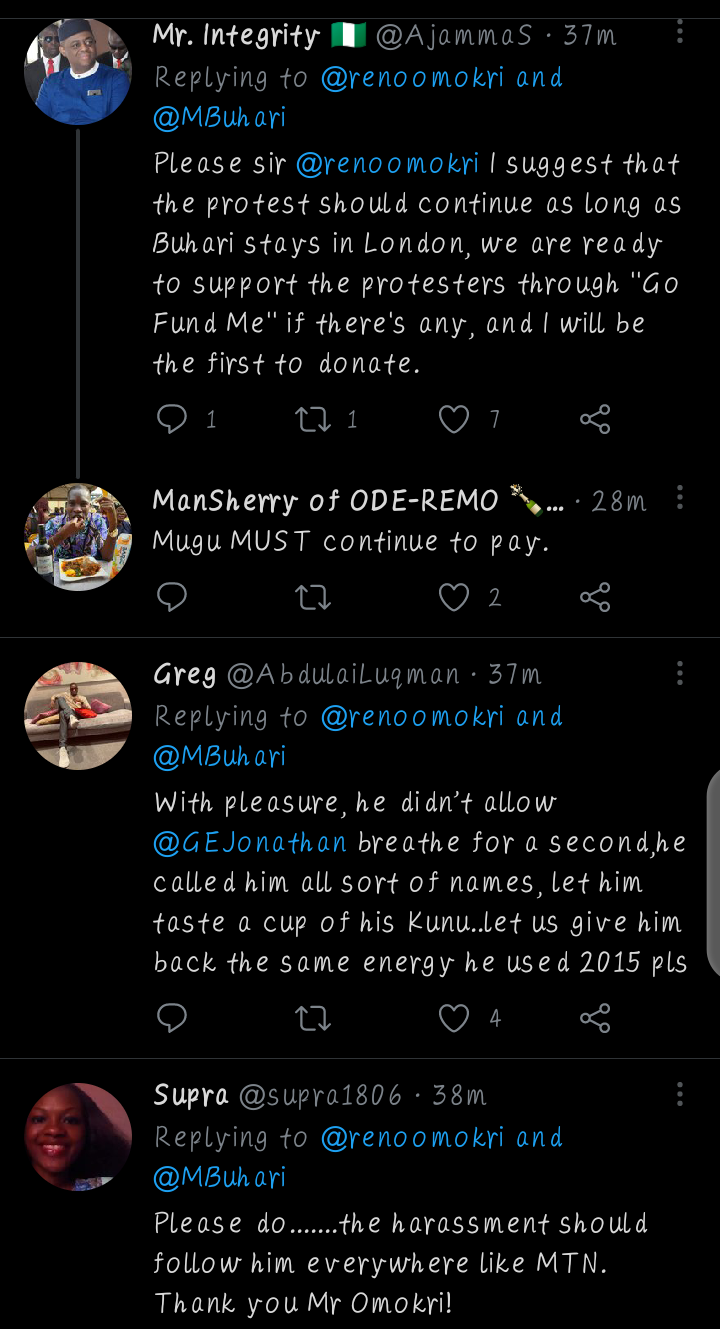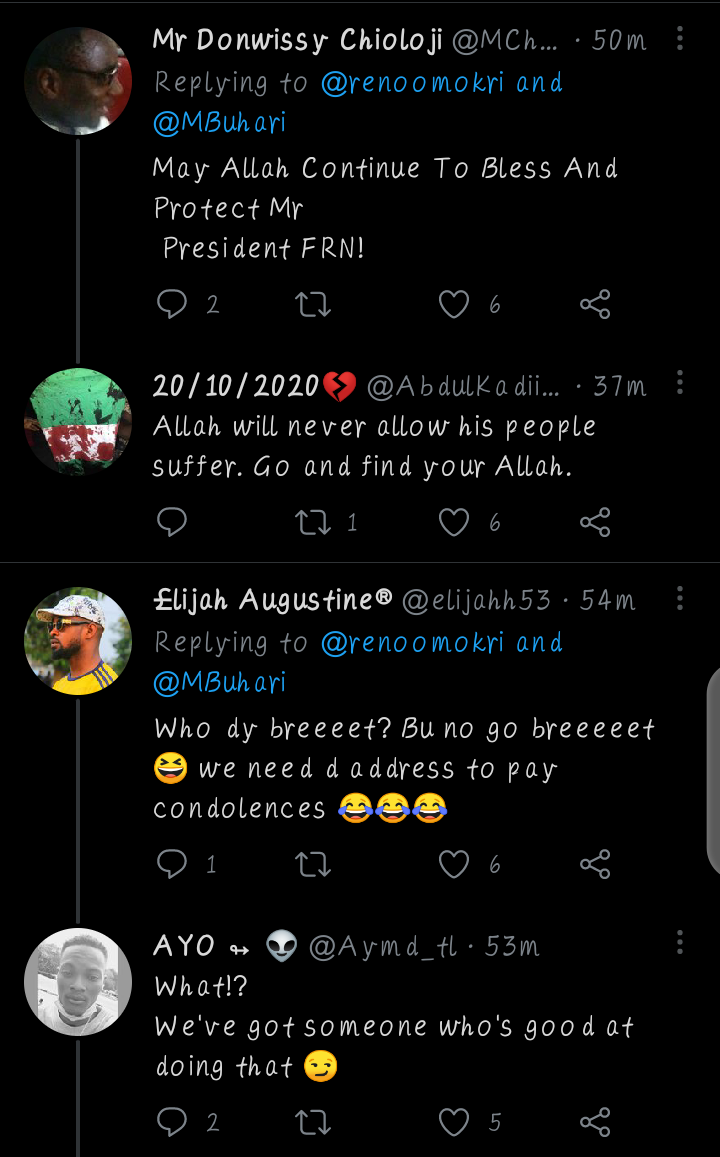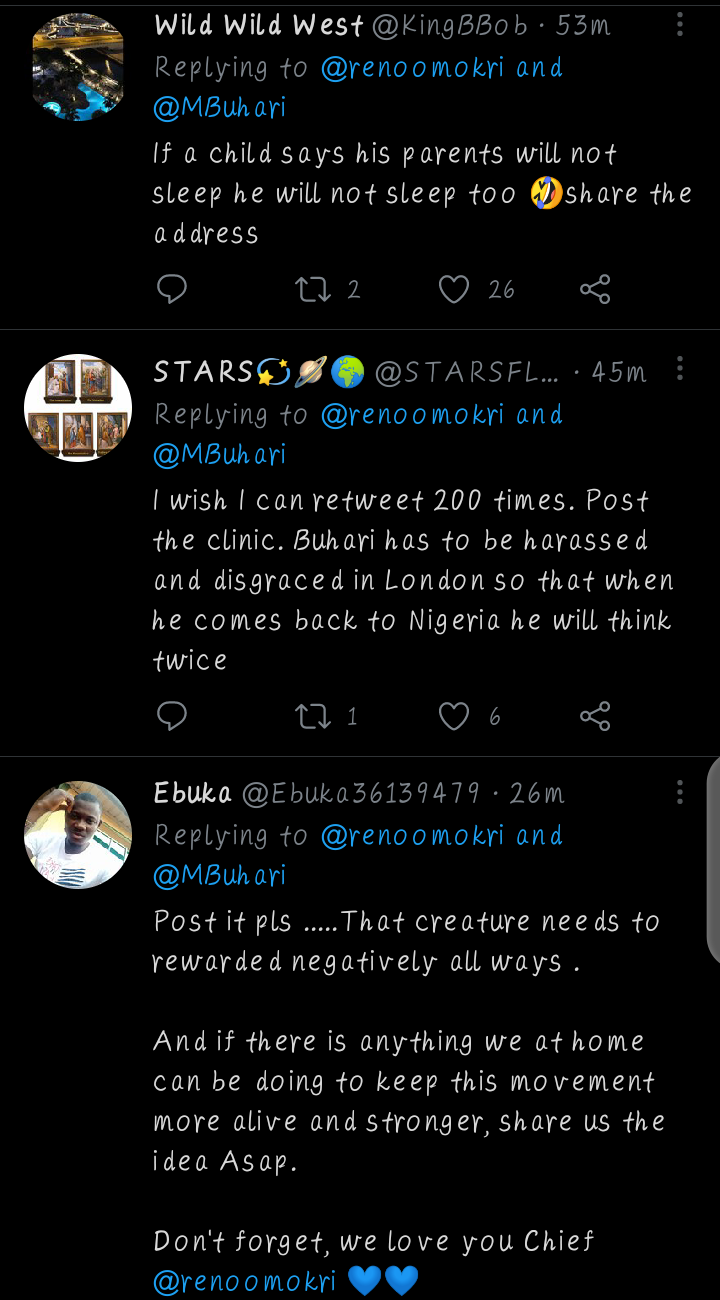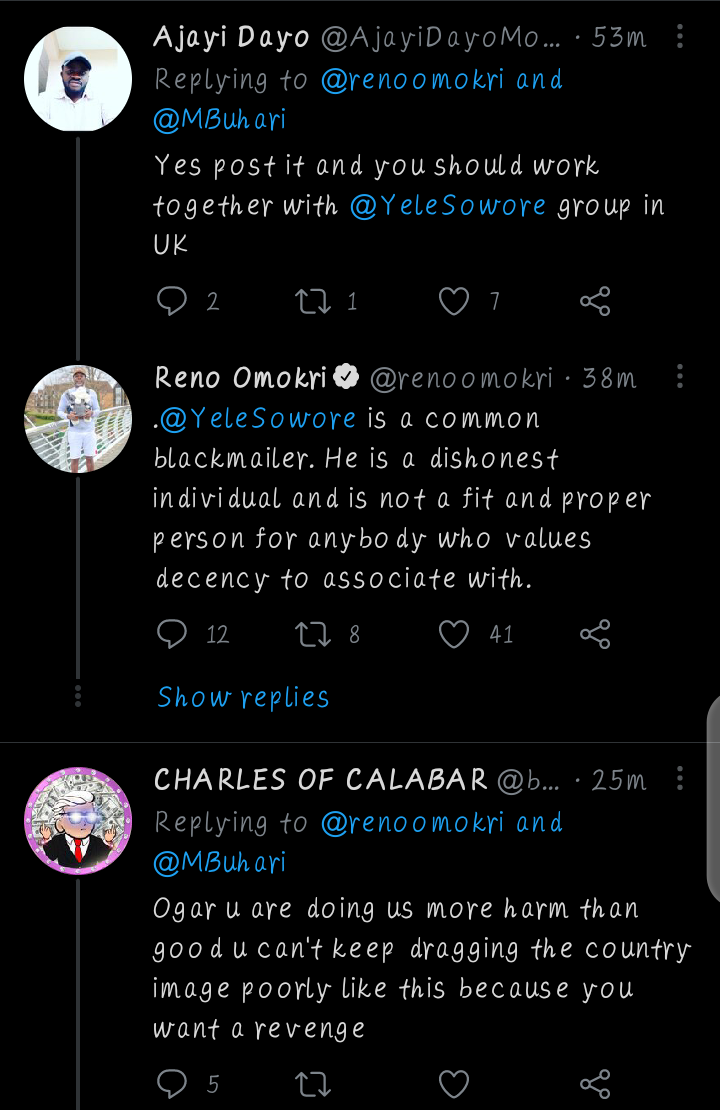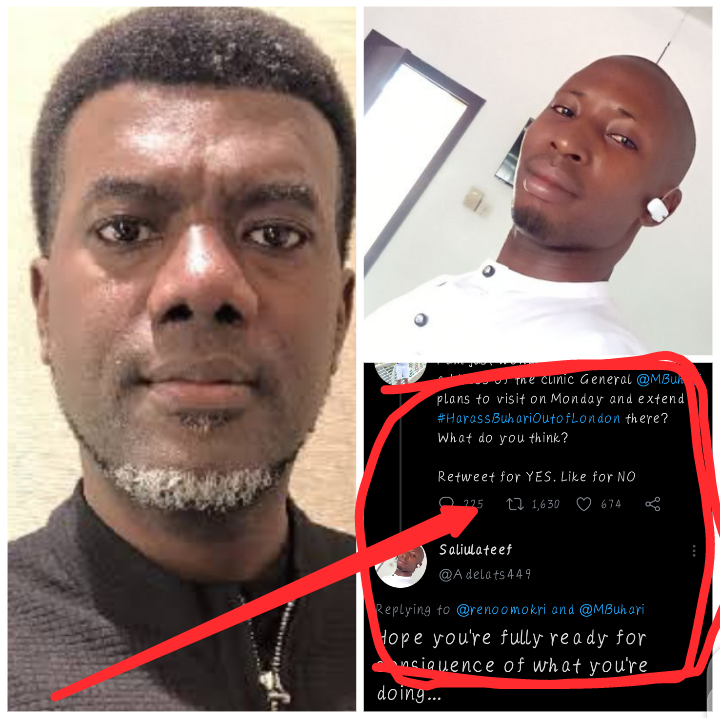 Having read it all, what do you think?
Do well to give your opinions, like, share and follow up for more information!
Content created and supplied by: HisGraceFoundme (via Opera News )