This literally happened in Romania. Former Romania president and wife Nicole and Elena Ceaușescu were placed on a trial which held on 25 December 1989 by an Exceptional Military Tribunal.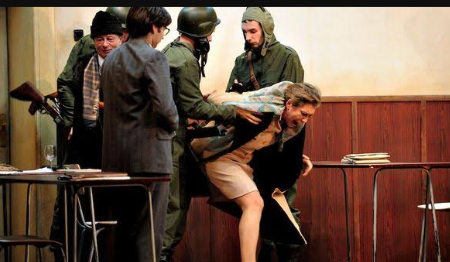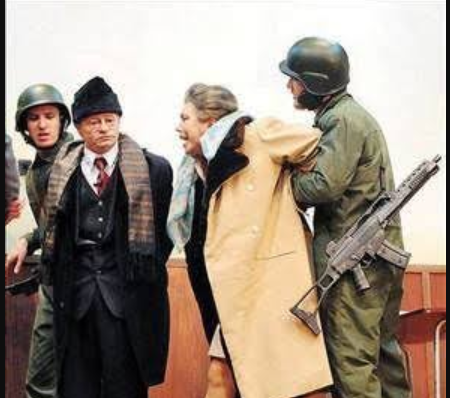 The duo trial resulted in guilty verdicts and death sentences. The main charge was genocide— they were both accused of murdering "over 60,000 people" during the revolution in Timișoara when the duo were ruling the country. Some estimated the death toll recorded at 689 and 1,200. Even with this fluctuating death toll either low or high, it never affected their sentences as they were both sentenced to death. A special team of paratroopers from a crack regiment were handpicked to act as a firing squad. Before the legal proceedings began. Meaning himself and wife were already condemned before the trial.
The duo were the last people to be executed in Romania before the abolition of capital punishment on 7 January 1990.
Content created and supplied by: Sheyog (via Opera News )